Mike Tyson Comeback Fight Against Roy Jones Jr. Confirmed
After months of speculation, a wealth of insane training videos and a bizarre Home Invader Tries To Rob UFC Star, Puts Up a Good Fight announcement, Iron Mike is officially back. Former undisputed heavyweight champion Mike Tyson has confirmed he will make a comeback against Roy Jones Jr. in an eight-round exhibition fight on September 12.
According to reports, Tyson vs Jones Jr. will take place at Dignity Health Sports Park in Carson, California with the bout to be broadcast on pay-per-view alongside multimedia platform Triller. Even better, in the lead-up to the fight, Triller will release a 10-part docuseries on Tyson and his incredible comeback.
You'll also like:
The Moment Fans Brawl with Players at a Ligue 1 Match
Mike Tyson's Workout & Diet Plan
53-Year-Old Mike Tyson has Still Got the Moves to Knock You Out
It's been a long time coming for Tyson fans. The 54-year-old has been blowing up on social media after posting videos of his training regime, proving that he still has the infamous power and speed that once made him the 'baddest man on the planet'.
"It's because I can do it. And I believe other people believe they can do it too," Tyson told ESPN First Take on Thursday. "Just because we are 54, it doesn't mean that we have to start a new career and our lives are totally over. Not when you feel as beautiful as I do, and I'm sure that other people feel the same way.
"I never took that many punches. After the last fight I had, I left and I lived my life, and I've been through some experiences, and now I'm back here. I feel like I took better care of my body and my state of mind than most of the fighters before me that retired and came back."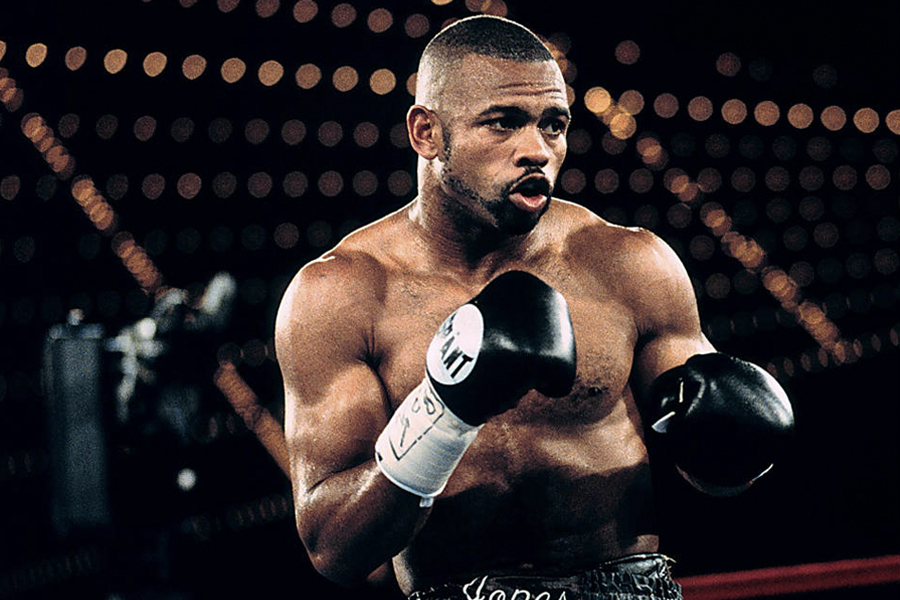 In its heyday, Tyson vs Jones Jr. would have drawn a monster crowd. At his apex, Jones Jr. was an absolute weapon, claiming the middleweight, super middleweight, light heavyweight and heavyweight titles over his career.
"I've been trying to enjoy retirement, but people don't seem to want to let me retire," Jones told Wally Sparks. "They keep calling me, telling me that Mike wants to come back, and that you'd be a great opponent for Mike.
"We always wanted to see it, but I would've preferred it back then. Tyson is a hell of a specimen still. Still a problem to deal with. But at the same time, life is life, you only live once. You want to know what it's like, you go in there and see. You still gotta see it."
Come September 12, it's looking like we will.
You'll also like:
Watch the Brutal 7-Second KO Dividing Boxing Fans
Mike Tyson's Workout & Diet Plan
53-Year-Old Mike Tyson has Still Got the Moves to Knock You Out