Milwaukee Bucks Win First NBA Championship in 50 Years
If he had his doubters coming into the 2021 NBA Finals series, two-time NBA MVP Giannis Antetokounmpo silenced them. The Greek Freak put on a stunning display in Game 6, dominating play with a monster 50 points, 13 rebounds and five blocks as his Milwaukee Bucks defeated the Phoenix Suns 105-98. Better yet, the win saw the Bucks earn the champion in front of their home crowd, exactly 50 years after they won their last.
You'll also like:
Lionel Messi's New Contract is Big, But Not as Big as You'd Think
Doctor Explains Conor McGregor's Gruesome Leg Injury at UFC 264
Ridiculous Hole-in-One Scores Golfer 204 Bottles of Single Malt Scotch Whisky
In a see-sawing battle between the two best teams in NBA, Antetokounmpo proved to be the difference. Dynamic on both ends of the floor, last year's MVP did just about everything. "This crowd has erupted. Giannis Antetokounmpo with one of the most iconic performances in the storied history of the NBA Finals," commentator Mike Breen said.
With his Game 6 performance, Antetokounmpo became just the seventh player to have 50 points in an NBA finals game. He also joined Rick Barry as just the second player to have three 40-point games in an NBA Finals series. However, the most surprising part of Antetokounmpo's Game 6 showing was his free throw percentage.
Throughout the playoffs, the two-time MVP was criticised for poor free-throw shooting and taking far too long at the line. The infamous countdown became a taunt that echoed throughout areas across the country, but when the game was on the line, Giannis had the last laugh. The historically poor free throw shooter nailed an impressive 17 from 19 attempts, his best showing ever in the playoffs and enough to silence the critics.
---
Featured Video from Man of Many
---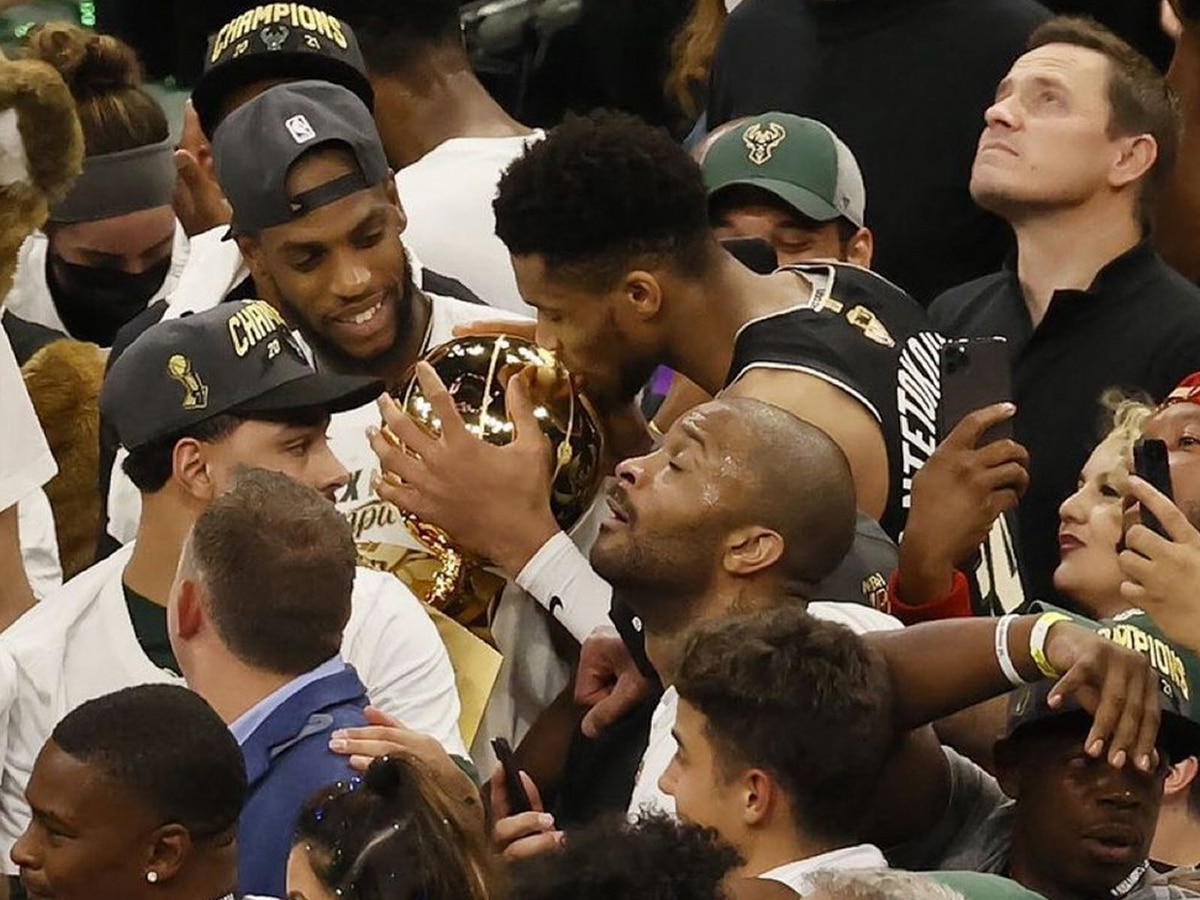 For Milwaukee, the win sealed a triumphant year. Despite doubters questioning Giannis' clutch mentality, Kris Middleton's streaky shooting and coach Mike Budenholzer's ability to run an offence, the team came through. On the other side of the court, however, it was a heart-breaking loss. Long-time Point God Chris Paul fell agonisingly short of a maiden NBA Championship and first-time playoff contenders Deandre Ayton and Devin Booker were unable to move the needle despite a number of solid performances.
For the Suns, who are still chasing their first victory, another championship goes begging, but to the Greek Freak go the spoils. Awarded the Bill Russell Trophy for NBA Finals Most Valuable Player, Antetokounmpo's performance was stooped in history. Not only did he join the ranks of LeBron James and Rick Barry, his Game 6 antics marked the first 50-point NBA Finals closeout game since Bob Pettit in 1958. Perhaps there really is a new king in town.
You'll also like:
Lionel Messi's New Contract is Big, But Not as Big as You'd Think
Doctor Explains Conor McGregor's Gruesome Leg Injury at UFC 264
Ridiculous Hole-in-One Scores Golfer 204 Bottles of Single Malt Scotch Whisky
---
Featured Video from Man of Many