Watch This 60kg Gymnast Take a Punch from 160kg Eddie 'The Beast' Hall
When a man who goes by the name 'The Beast' hops into the ring with an Olympic gymnast (Nile Wilson) it can only go one way. And that's completely ignoring the fact there's a 100KG weight difference between the two. We're not quite sure what Nile was thinking when he asked World's Strongest Man Eddie Hall to punch him as hard as he can. But let's just say, it's must-watch material.
You'll also like:
Tyson Fury vs Anthony Joshua is Officially Happening
10 Greatest Rugby World Cup Moments of All Time
What is NBA Top Shot? The Unfathomable World of $300k Digital Collectibles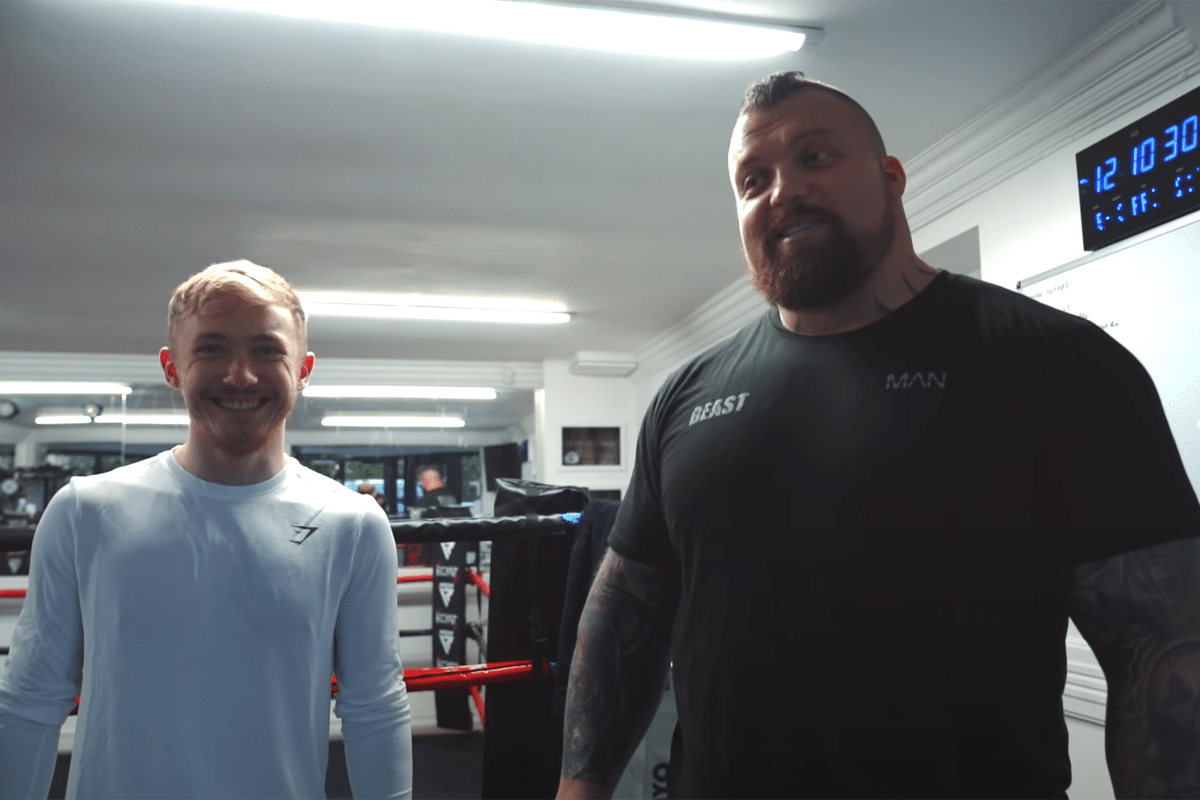 The day started as a typical YouTube collaboration video. A classic 'day in the life' video if you will. Putting an Olympic gymnast through Strongman exercise is entertaining, to say the least, but the testosterone must've gone to Nile's head.
"As we were coming through he spotted the boxing ring and he's thought, you know what, it would be nice if you could punch me as hard as you can in the stomach. So, I obliged, and err, here we are," said Eddie.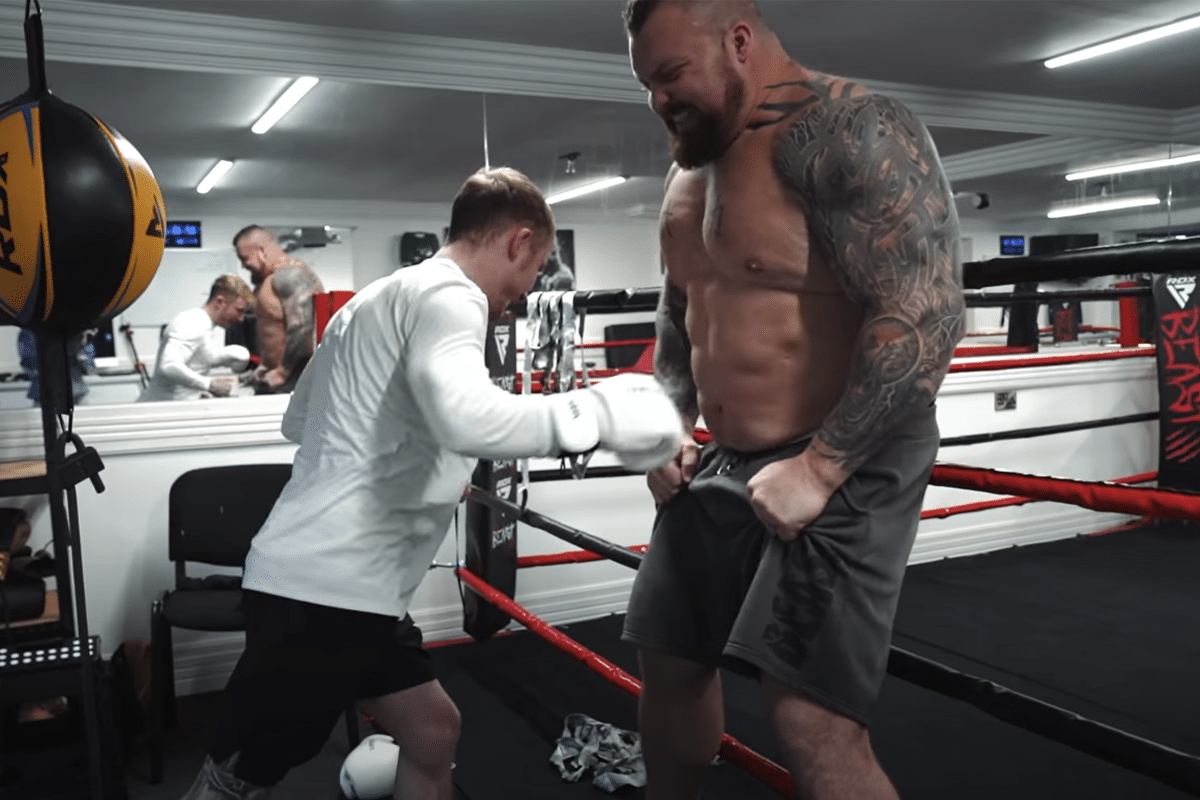 Like the gentleman he is, The Beast let Nile take a few 10-ounce glove punches right at Eddie's stomach. Which, to no surprise, did absolutely nothing. Even as Nile put absolutely everything he had into the punches, Hall seemed completely unfazed and even had a little chuckle.
"The thing is, mate, I train – with my training, I'll hang on a bar and my training partner will smash me in the gut. Obviously, as you can see, I've also got a massive wall of thick muscle there," said The Beast.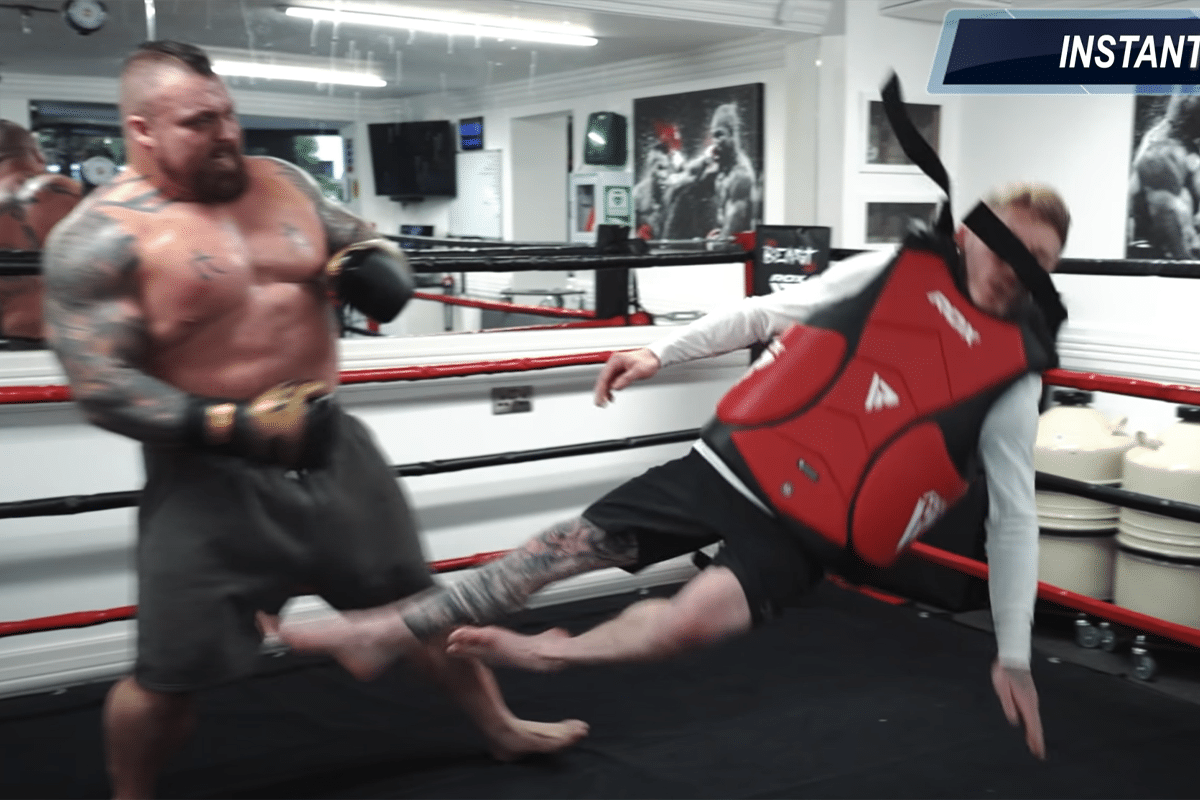 And then, it was Eddie's turn. Wearing a 6-inch thick protective vest, he asks Nile if he "feels safe" wearing it, to which he responds "I don't know". But it didn't take long for him to find out, as Hall increases the potency of his punches beyond 20% you can see the pain on Nile's face. You question why on earth anyone would do this?! But you're then quickly reminded that he's doing it for the 'content' bro… as Eddie sends poor old Nile into orbit as he unleashes a simple 80 per cent punch.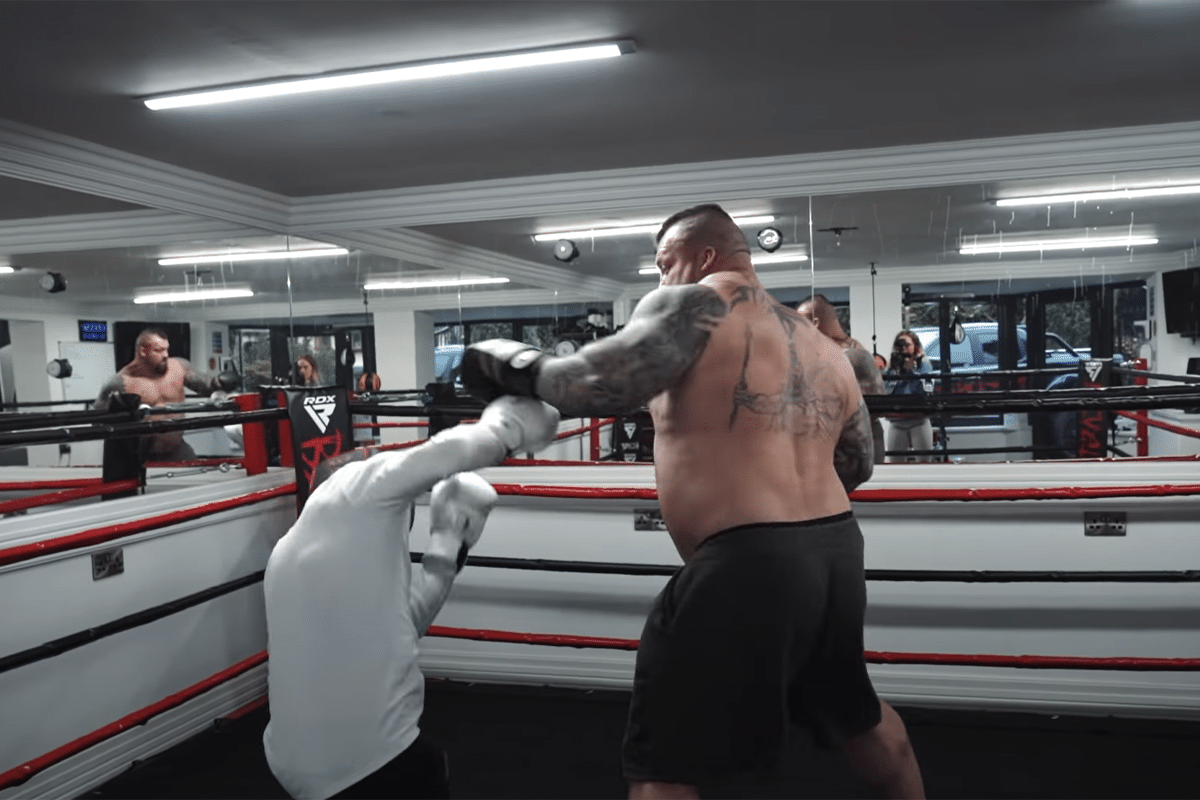 Nile Wilson Stats
Height: 5ft 6/ 166cm
Weight: 60KG/ 132 lbs
Description: Smaller than Eddie's 8yo son
Eddie 'The Beast' Hall Stats
Height: 6ft2.5/ 189cm
Weight: 159KG/ 350 lbs
Description: Farts a lot, always dehydrated
You'll also like:
Tyson Fury vs Anthony Joshua is Officially Happening
LeBron James' Insane Diet & Workout Plan
What is NBA Top Shot? The Unfathomable World of $300k Digital Collectibles