Paul vs Woodley 2: Results, Highlights, Scorecard
The hype is real. After a slew of trash-talk and fights with sub-par competitors, YouTuber turned boxer Jake Paul has stunned the world with a vicious knock-out of opponent Tyron Woodley. Paul hammered the former UFC champion with a thunderous right hook in the sixth round of the pay-per-view fight on Sunday, leaving the boxing world in awe.
The shot ended what had been an interesting fight until then. Both Paul and Woodley had landed solid punches throughout the opening rounds, but it was the fierce sixth-round hit that Woodley never saw coming. In fact, the former UFC champion appeared to be unconscious before he even hit the canvas, where he remained motionless for seconds before being attended to by medics.
"This is as real as it f—ing gets, just like my right hand," Paul said. "I told you I was going to f— him up."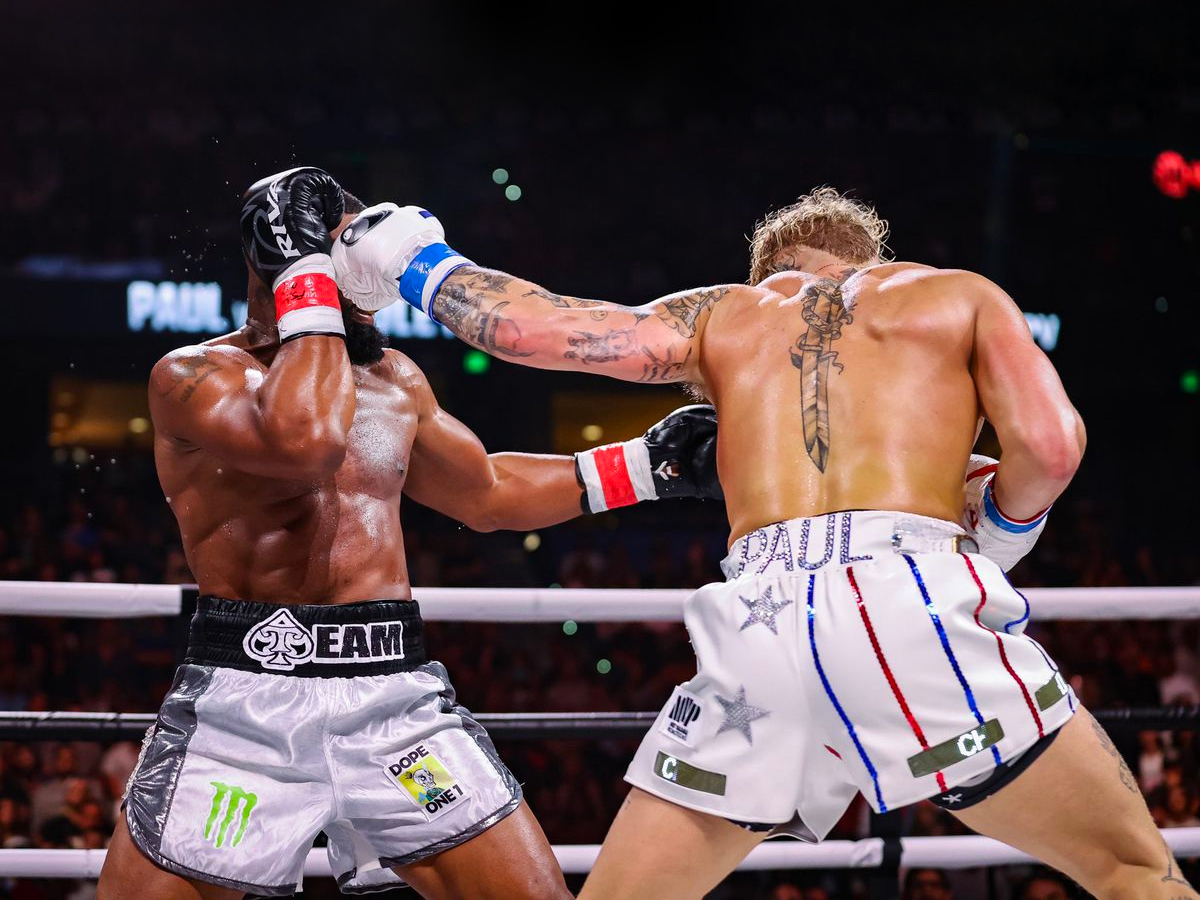 The scorecard told a different story, however. While Paul led on all three scorecards (49-46, 48-46, 49-46) at the time of the stoppage, both he and Woodley had landed the same amount of total punches. As fans saw in their pair's first encounter, both fighters were far too eager to search for the clinch, slowing the fight and leaving many fans booing with frustration. But when Woodley ramped things up in the fourth, Paul responded.
"(Woodley) is a legend, don't take anything away from his career as a UFC champion," Paul said. "He took this fight on two weeks' notice because Tommy Fury is a bitch. That's a tough guy right there he's a legend. He tried to catch the punch in front and like a lumberjack, timber."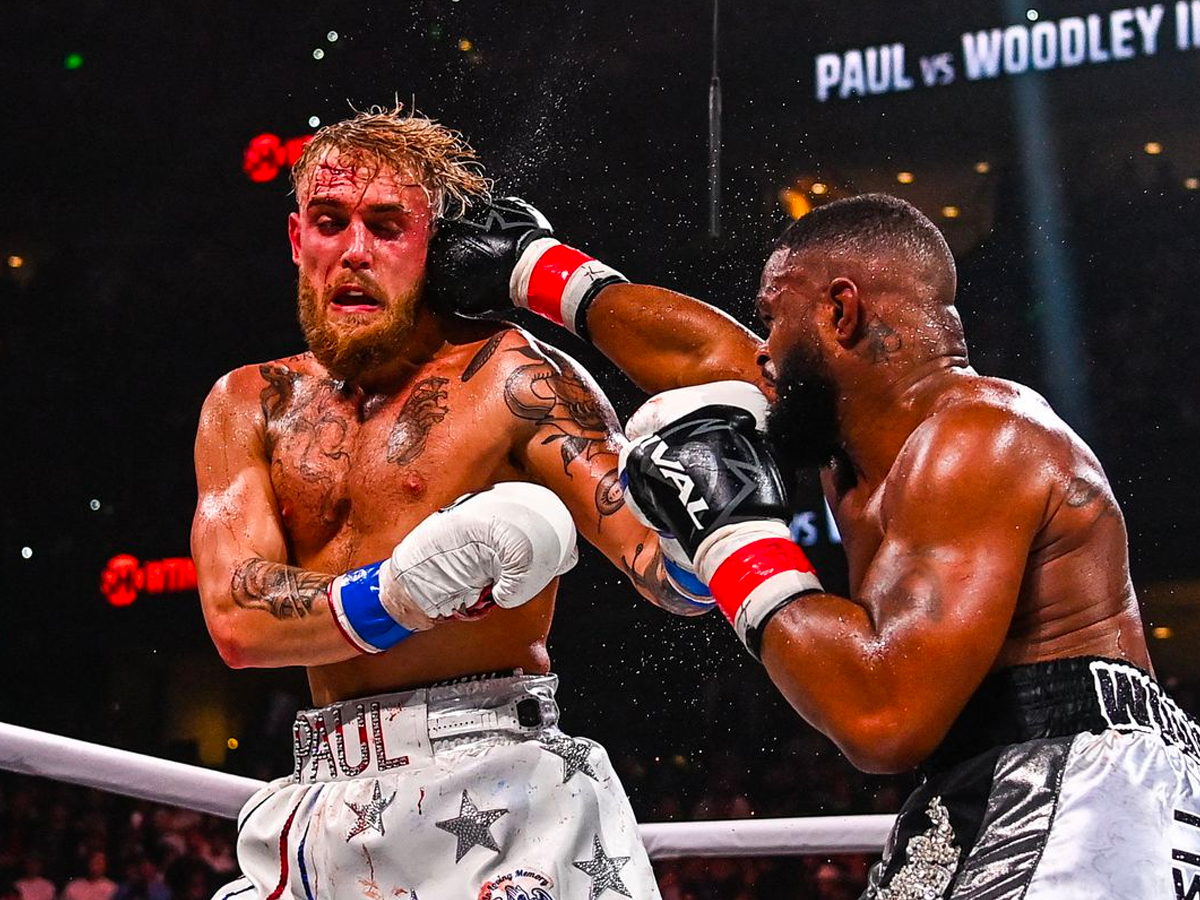 In the post-fight interview, Paul went on to call out other UFC fights, including Jorge Masvidal and Nate Diaz, both of whom were seated ringside. In a bizarre, showing he urged them to get out of their current fight deals with "Daddy Dana" White, the UFC president.
"This has to be the greatest moment in my life, look at the year I just had," Paul said. "This is unprecedented. Four huge PPVs in 12 months and I knocked out everyone I saw."
While Paul isn't wrong and his latest performance is starting to turn the tide on perception, calling out UFC stars isn't exactly the best tact. The simple fact remains, he may have 'knocked out everyone he saw', but so far, the YouTuber is yet to fight an actual boxer.
Fight card, results
Jake Paul def. Tyron Woodley via sixth-round knockout
Amanda Serrano (c) def. Miriam Gutierrez via unanimous decision (99-90 99-91 100-90)
Deron Williams def. Frank Gore via split decision (38-37, 37-38, 40-35) — special exhibition
Liam Paro def. Yomar Alamo via split decision (94-95, 95-94, 96-93)
You'll also like:
'Boxing's Biggest B*tch' – Jake Paul Grants Tyron Woodley his Rematch After Tommy Fury Withdraws
Watch the Brutal 7-Second KO Dividing Boxing FansWatch Canelo Alvarez Pulvarise Caleb Plant in Brutal KO