Paul vs Woodley: Result, Highlights, Scorecard
Jake Paul's quest for boxing legitimacy has taken a massive step forward, in a monster pay-per-view event that went down to the wire. In his toughest battle yet, the YouTuber star turned combat athlete defeated former UFC champion Tyron Woodley via split decision, improving his professional record to 4-0. But despite the victory, not everyone is convinced by The Problem Child's performance.
You'll also like:
Watch the Brutal 7-Second KO Dividing Boxing Fans Across the Globe
Doctor Explains Conor McGregor's Gruesome Leg Injury at UFC 264
Logan Paul Rocks $150,000 Charizard Pokémon Card to His Fight with Mayweather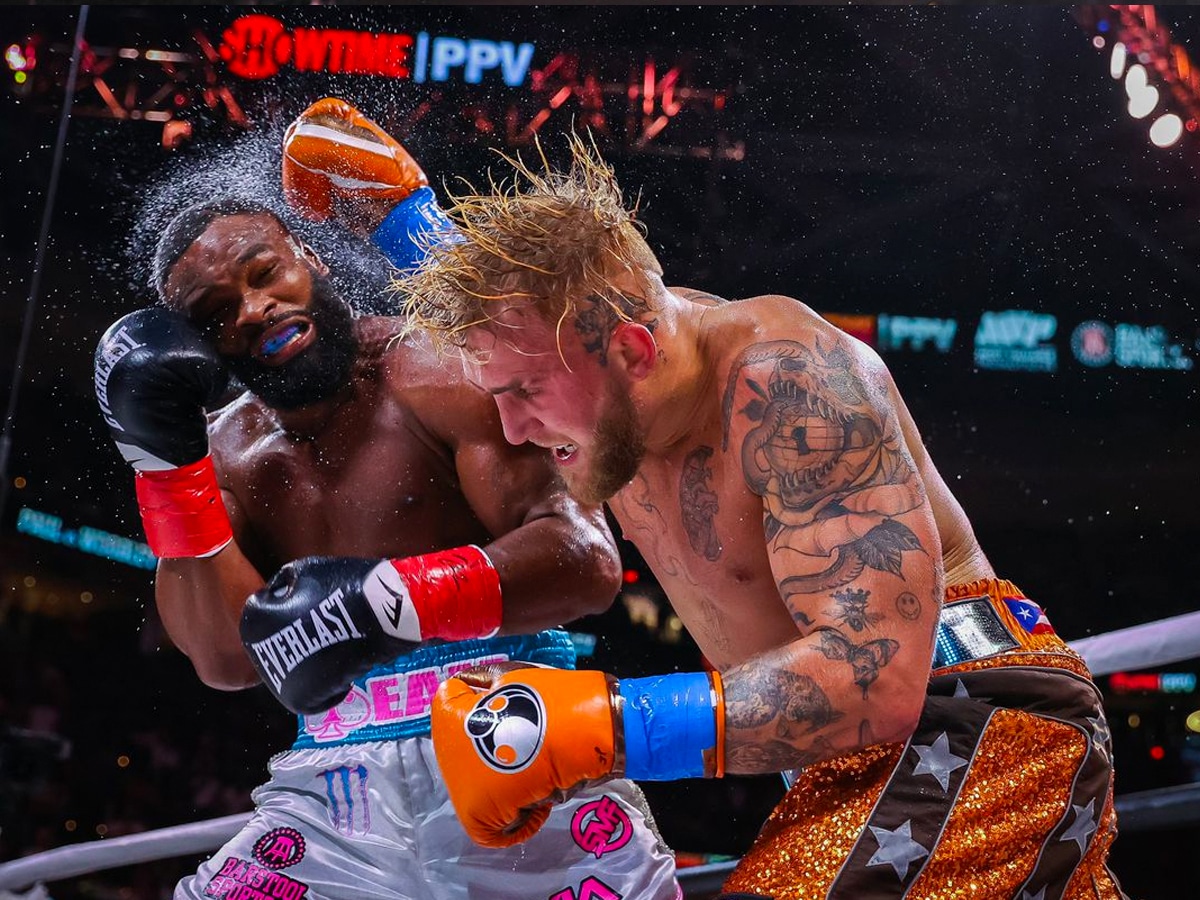 The see-sawing 190-pound catchweight bout was far from the explosive battle fans were promised, with few punches managing to hit the mark. Scheduled for eight rounds, Paul vs Woodley went the distance with Paul (4-0, 3 KOs) taking home judges' scores of 77-75 and 78-74 while the third judge scored it for Woodley, 77-75.
"I don't know what to say but he's a tough opponent. He has been boxing, fighting and striking for 20-something years. I have been doing this for three years," Paul said. "This was a tougher fight than I expected. My legs felt weird from the locker room. I don't know what to say. He put up a good fight and came in shape. I have nothing but respect for him. There was a lot of shit talk but I apologize if I offended his team."
In the fight, Paul took control early, dictating the speed of the bout. Woodley came back in the fourth, landing big right cross that saw Paul needing the ropes to hold him up, which referee George Nichols contentiously decided against ruling it a knockdown. But for all his efforts, Woodley just didn't throw enough punches.
Upon learning of his defeat, the ex-UFC star immediately challenged Paul in the ring to accept a rematch but Paul was initially against it. Paul claimed Woodley was only after the payday, suggesting if he got a tattoo of 'I love Jake Paul,' he'd be happy to accept the rematch.
Tattoo aside, Paul's victory wasn't enough to silence his criticism of the event. The YouTuber felt the scorecard that was read in Woodley's favour from judge Phil Rodgers was far from legit.
"Let's be honest, that's bullsh*t. I mean, come on. Especially in my hometown? Where is that judge at? Come on," Paul said. "He hit me with one real shot. I don't know what they were looking at. It's all good. Still got the victory. I got eight rounds under my belt.  "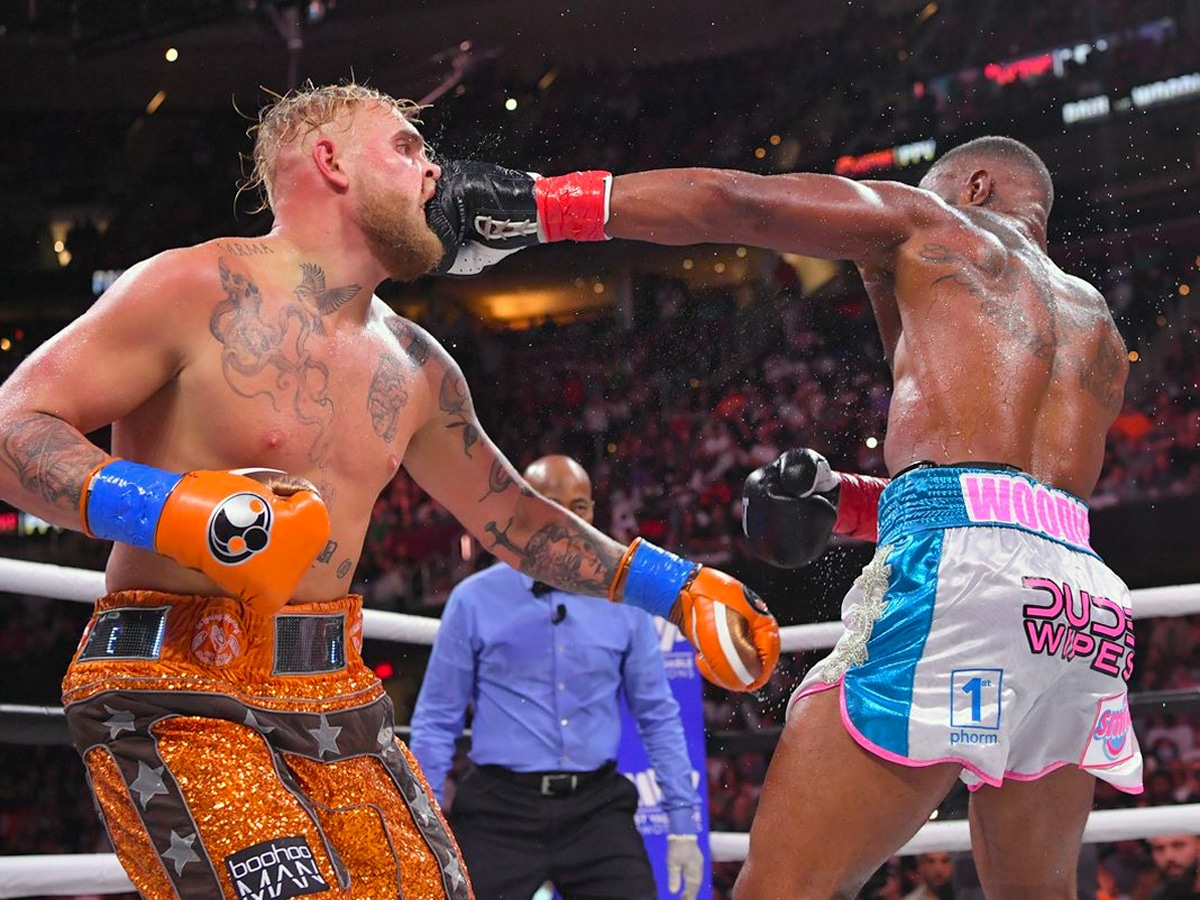 For Paul, the fight has been heralded as the biggest of his career, but like most things with the YouTube star and his brother's fighting ambitions, it comes with a caveat. Forget the creative marketing, the colourful trash talk and ridiculous outfits, Paul's biggest success comes in constantly playing the underdog, and undeservedly so.
In Paul vs Woodley, the YouTube star enjoyed a five-inch height and natural size advantage, not to mention he's also 15 years Woodley's junior. Take into account the 39-year-old Woodley lost his final four MMA bouts to close out his UFC deal and was coming into this bout as his professional boxing debut, and it starts to paint an interesting picture.
Paul, despite being the proverbial joke the boxing community went into the fight, taller, bigger, younger and more experienced in boxing. If he really wants to make a new for himself in the sport, he should stop fighting ageing ex-wrestlers and step into the ring with a real boxer.
You'll also like:
Watch the Brutal 7-Second KO Dividing Boxing Fans Across the Globe
Doctor Explains Conor McGregor's Gruesome Leg Injury at UFC 264
Logan Paul Rocks $150,000 Charizard Pokémon Card to His Fight with Mayweather