Punter's Drunken Bet Accidentally Wins Him $600,000
Now I myself am not a sports better, although I have been in the vicinity of both success stories and words of caution throughout my many visitations to the pub, sporting ground, or race track. Whether it be the sage advice of the ultimate tipster or the middle-aged suit at the pokies throwing in pineapple after pineapple. Whatever your wheelhouse is, gambling is a win or lose game that requires responsibility and accountability. This, on the other hand, is one of those times when destiny took over to give one lucky punter $600,000. How did he do it? A mistake on the betting slip.
You'll Also Like:
Top 10 NRL Grand Final Moments Ever
Why Israel Adesanya's PUMA Signing is a Big Deal
Melbourne Pubs Could Open for AFL Grand Final Day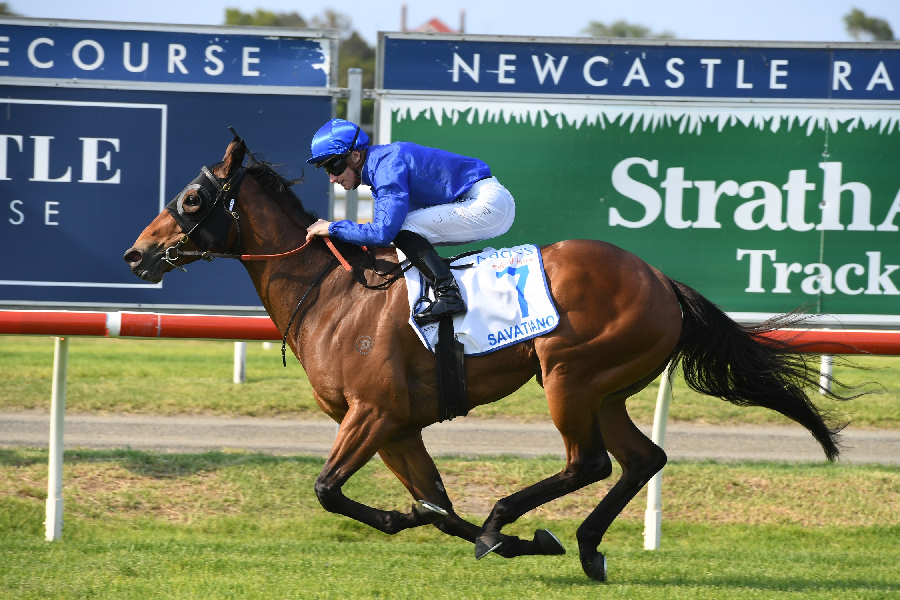 Harkening back to that miraculous 7-1 bet on the World Cup match between Germany and Brazil, racenet.com.au reports that an inadvertent zero digit added to their betting slip resulted in the bet of a lifetime. As the story goes, old mate put down a $60 per combination on a five-horse box quinella in the sixth event at Newcastle last Saturday, but as we all do when the working week is done, few too many beers were allegedly had. One RaceNet commenter described him as being either Russian or pissed, questioning, "who on earth has a lazy $6k to throw on a bush meeting quinella?" This mystery man clearly.
Into his sixth race bet of the night, and completely unfocused, he blindly selected Amorita ($35), Keiai Tsubaki ($19), Dodecanese ($6.50), Mosht Up ($41), and Opinions at $151 making his box quinella numbers 8, 10, 11, 13, 14. Unbeknownst to him, his original bet of $600 copped an extra zero, turning his fortunes around by sheer dumb luck. Scoring a delightful return of $621,840, it's another success story for the punters at the pub.
However, some keen-eyed gamblers have noticed something doesn't quite add up. With Sportsbet terms and conditions capping payouts on Trifecta for non-metropolitan race at $10,000, how did he end up with a payday 60 times the limit? Until there's a verification of payment, we can only hope our boy got what he deserves.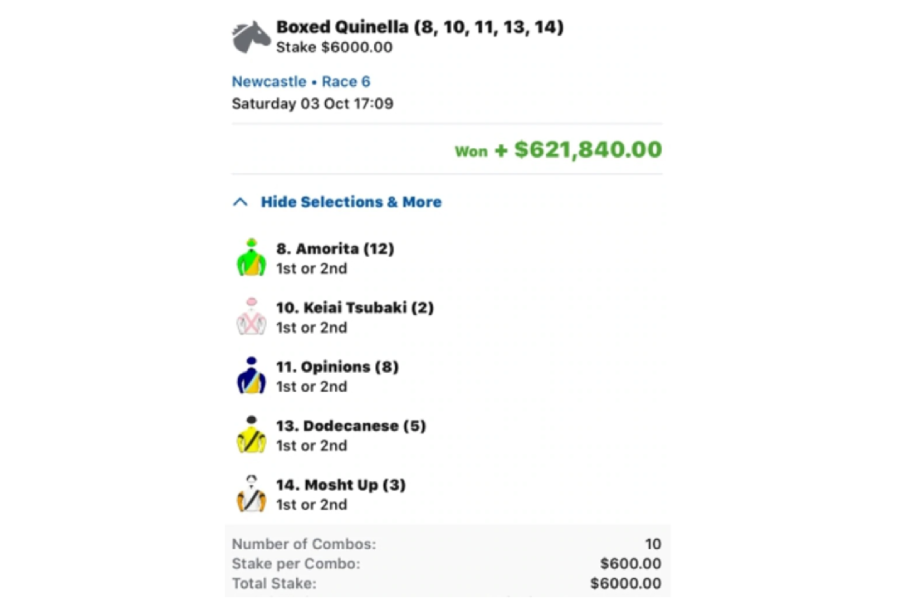 You'll Also Like:
Top 10 NRL Grand Final Moments Ever
Why Israel Adesanya's PUMA Signing is a Big Deal
Melbourne Pubs Could Open for AFL Grand Final Day