Beer Pong for Golfers: Putterball Has Arrived
Beer pong is all well and good when you're inside, but what happens when your party is more of the outdoor type—the kind that has you gathered around a BBQ grill, the pool, and the backyard or patio? You need a game that matches the setting, and the Putterball Drinking Game matches the situation.
You'll also like:
Play Like Never Before with PXG's Radical Approach to Golf Clubs
Infamous Golf Club from 'Goldfinger' Sells for $79 Million
Vice Turns the adidas UltraBoost into a Steezy Golf Shoe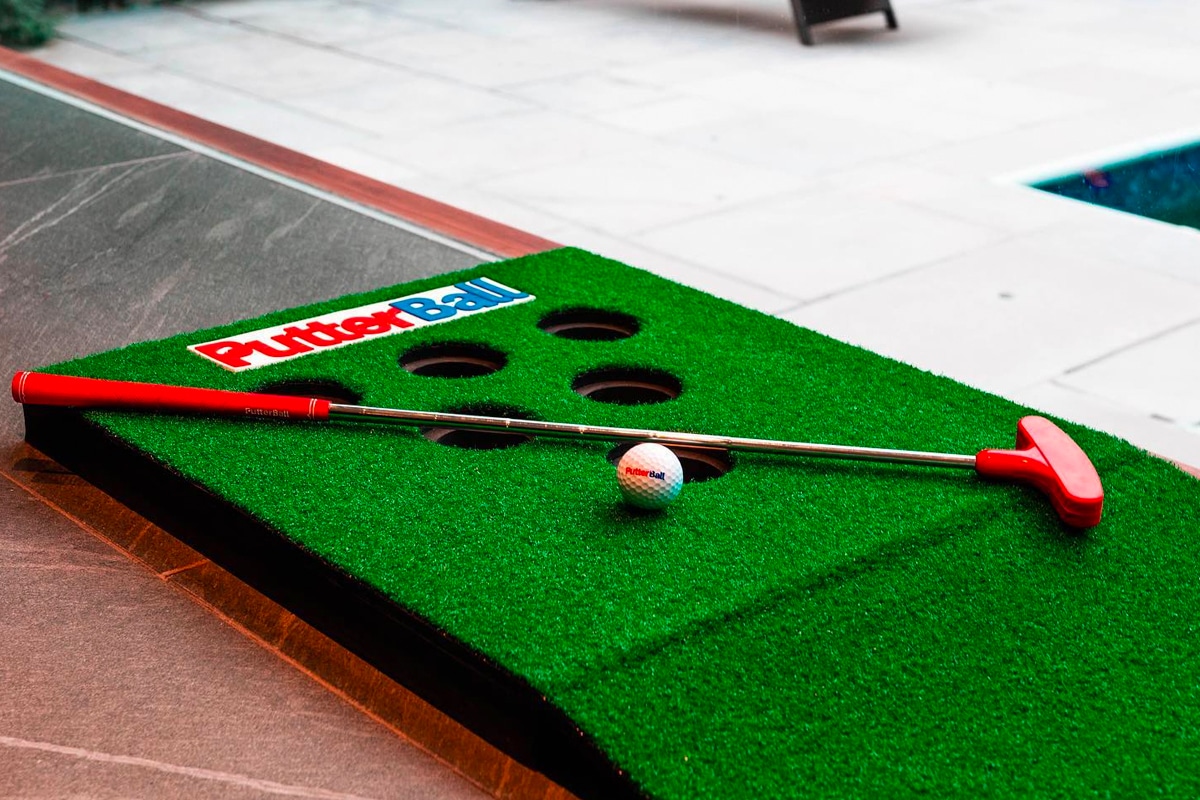 Designed to appeal to everyone, whether you're a golfer or not, Putterball is a game all your guests and friends can enjoy. "When we say that anyone can play Putterball, we damn well mean it," says the Putterball Kickstarter page. "Other backyard golf games require the skills of a PGA Tour pro to enjoy. We're not about that life. We love the game of golf as much as the next person, but we are realists. We know golf is f***ing hard. With that being said, anyone who has ever played mini golf (we estimate about 99 percent of the population) has the chance to become a Putterball master. The other 1 percent should drink an extra beer first."
Putterball is a portable, foldable board made of high-density foam. The board has six holes on each side, which can be covered or uncovered with turf hole covers. Gameplay has teams taking puts across the green. When one of the puts sinks into a hole, the cup is covered, blocking it off from play. A winner is determined by who sinks shots into all the holes before the other team does. The playing course is 12 feet long and 2 feet wide and the whole kit comes with the green, two golf balls, two putters, and 12 turf hole covers. It works on any surface, both inside and out. This is a game that can actually be played by the entire family, or you can spice it up and add a drinking penalty to each shot made or missed (or both). You can start having fun at your next party with an investment of just $179.95.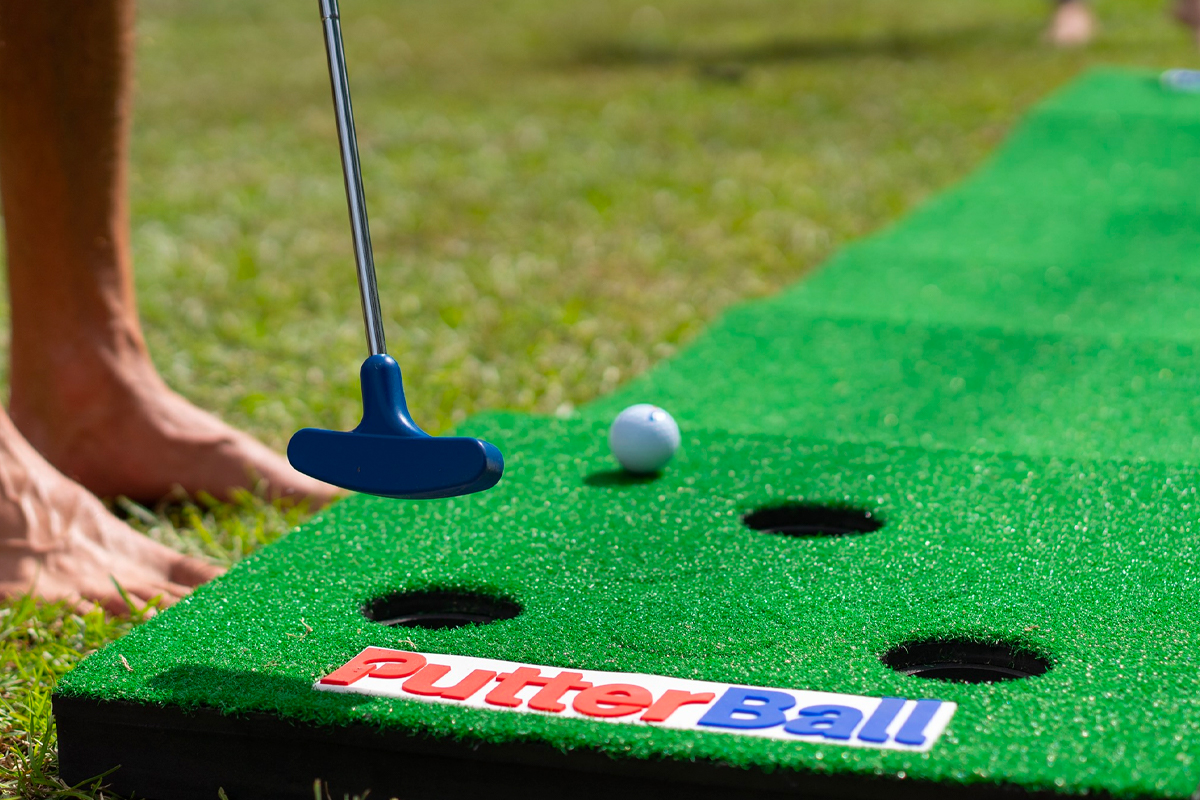 You'll also like:
Play Like Never Before with PXG's Radical Approach to Golf Clubs
Infamous Golf Club from 'Goldfinger' Sells for $79 Million
Vice Turns the adidas UltraBoost into a Steezy Golf Shoe