Anderson Silva KOs Tito Ortiz in 81 Seconds
It was billed as somewhat of a thriller, but Silva v Ortiz proved to be anything but. The co-main event of Triller Fight Club Legends II saw former UFC Middleweight Champion Anderson Silva go up against UFC Hall of Famer Tito Ortiz at the Seminole Hard Rock Hotel and Casino in Hollywood, Florida. Fans had heralded it as two comparable, albeit ageing, greats stepping into the ring for an all-out blockbuster, but just 81 seconds into the bout, Ortiz was done.
You'll also like:
Watch Jake Paul's Unexpected Victory in 'Bullsh*t' Fight with UFC Champ Tyron Woodley
Doctor Explains Conor McGregor's Gruesome Leg Injury at UFC 264
Aussie Legend Obliterates Guinness World Record For Longest Held Plank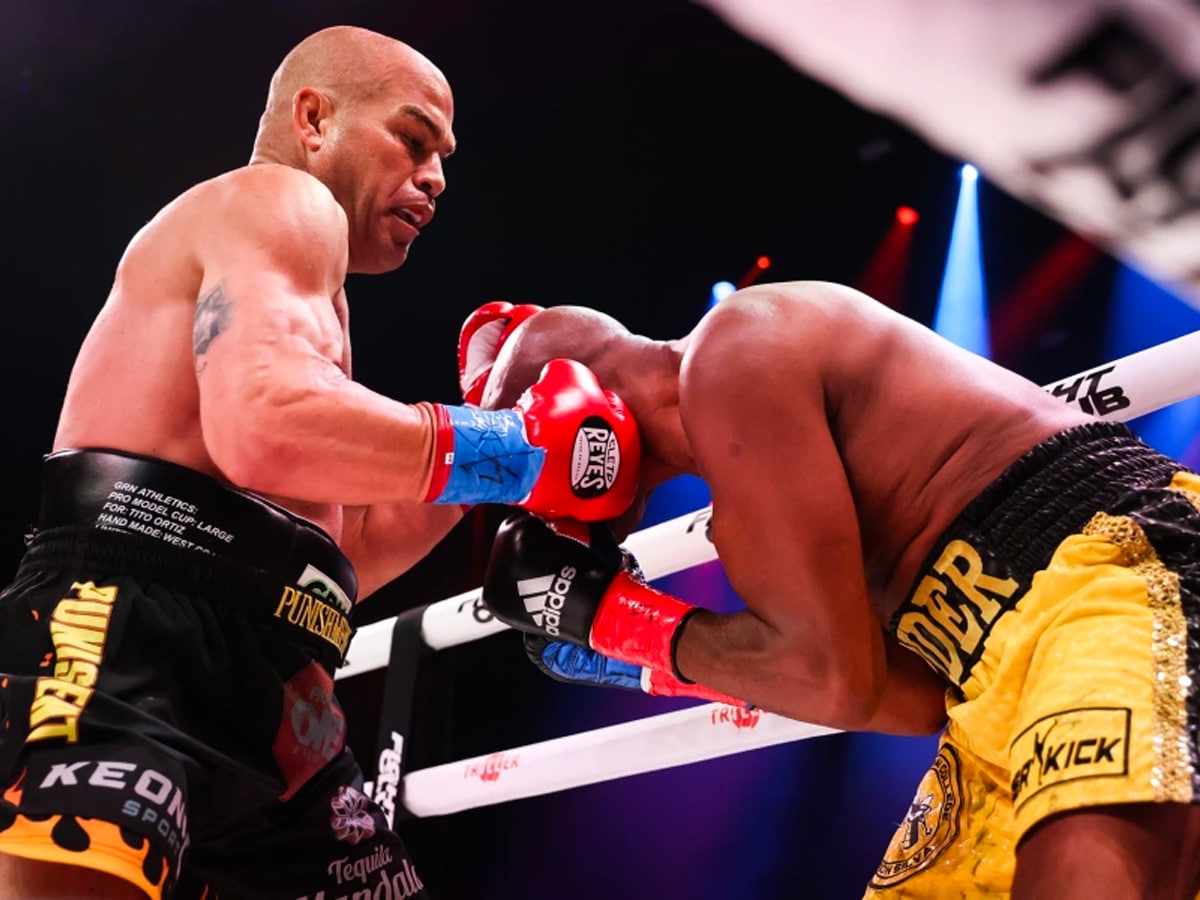 With a flurry of quick cuts, Silva meticulously pummelled Ortiz into submission, before sending him to the canvas with one knockout blow. Anticlimactic? Perhaps, but fight fans weren't complaining. The battle of the big hitters was originally slated to take place across eight rounds, but from the opening bell, Ortiz looked out of place.
The match opened with Ortiz rushing Silva, backing him against the ropes before throwing several wild hooks, none of which landed. Silva then fired back with a countering right hand that took the wind out of Ortiz's sails, before swiftly following it with two lefts that sent the Hall of Famer to the deck. Images of the ex-star laying motionless on the ground have gone viral, with some fans quick to criticise his game plan against his much more experienced opponent.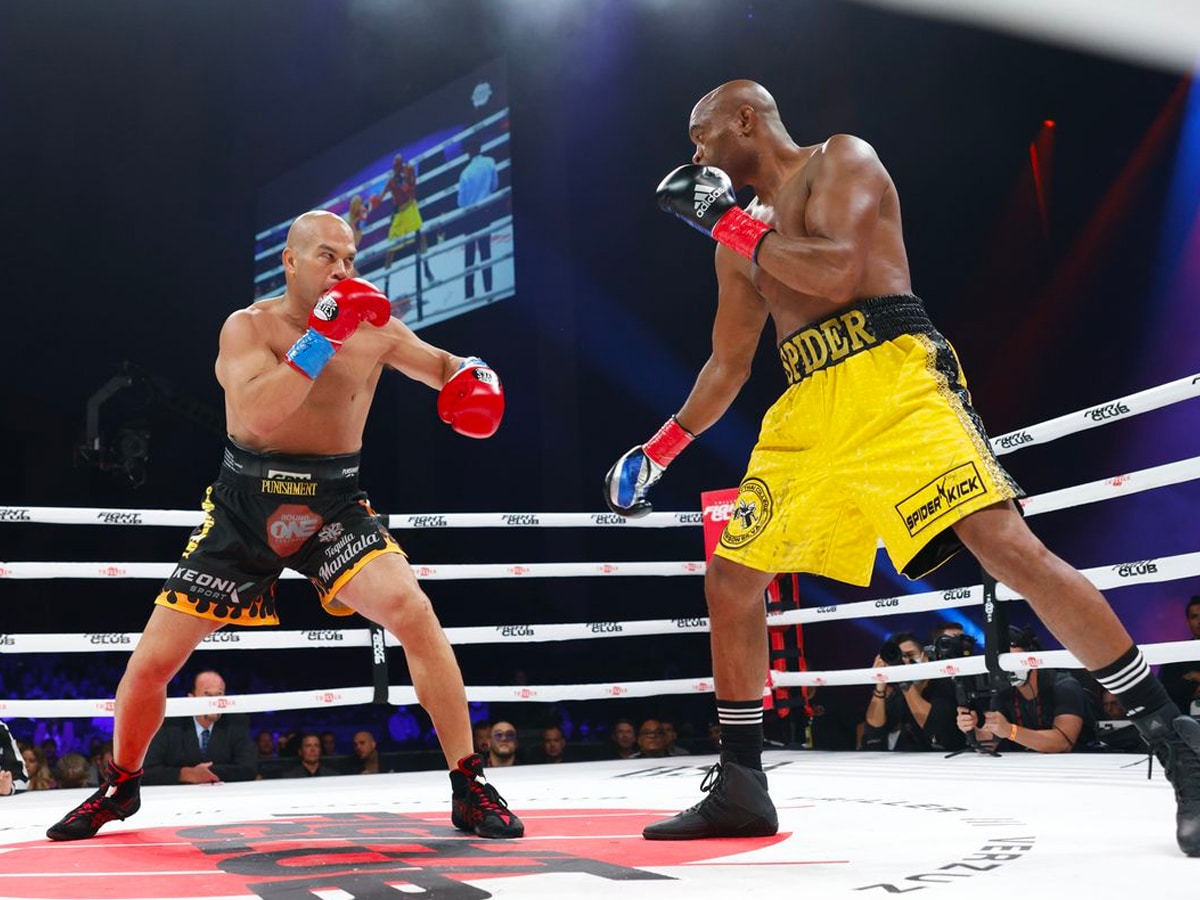 For Ortiz, the fight may have ended in a flash, but for Silva, it marked confirmation his boxing prowess is no joke. The 46-year-old ex-MMA champ recently left the sport to pursue boxing full-time, beating Julio César Chávez Jr. in a split decision back in June. After the victory against Ortiz, the former UFC middleweight champion said he wasn't surprised by the result.
"No, I'm training hard for this fight and training hard to show my respect for boxing. I continue to work everyday to show my respect to martial arts," Silva told CBS Sports. "The grandmaster Bruce Lee said, 'Be water,' and that's what I tried to do. I am going to go home and do more training."
You'll also like:
Watch Jake Paul's Unexpected Victory in 'Bullsh*t' Fight with UFC Champ Tyron Woodley
Doctor Explains Conor McGregor's Gruesome Leg Injury at UFC 264
Aussie Legend Obliterates Guinness World Record For Longest Held Plank