Williams vs Hall: Results, Highlights, Reaction
Sonny Bill Williams is the real deal. On Wednesday night, the 36-year-old dual international rugby player systematically destroyed former AFL star Barry Hall in a headline boxing bout that lasted less than two minutes. Unleashing a slew of crisp left jabs inside the opening 30 seconds, Williams took control of the fight from the outset, however, it was a thundering right hook that sent Big Bad Barry hurtling to the canvas.
You'll also like:
Watch Thor Absolutely Drop Eddie Hall in the 'Heaviest Boxing Match' Ever
INTERVIEW: UFC Champion Alex Volkanovski Ranks His Top 3 Greatest Fighters of All Time
100 Best Golf Courses in Australia Named for 2022
Stunning – Barry Hall is a 45 year old man who has been retired from professional sport for a dozen years. What a farce

— Michael Murray (@mickmurray23) March 23, 2022
From the opening bell, Williams came out hard, firing off a series of quick left-hand jabs. Weighing in 11 kilograms heavier than his AFL Premiership winning opponent, the younger rugby star muscled his way into complete control. A sharp left hook just 45 seconds into the first round caught Hall by surprise, sending him to the canvas early. The 45-year-old was quick to return to his feet, but Williams smelled blood in the water.
"Sonny Bill is putting on a performance, he is just annihilating Barry this round," ringisde commentator Andy Raymond said. "Barry has got to establish his jab, he's got to calm down and hold him while he's hurt. He's got to regain his composure."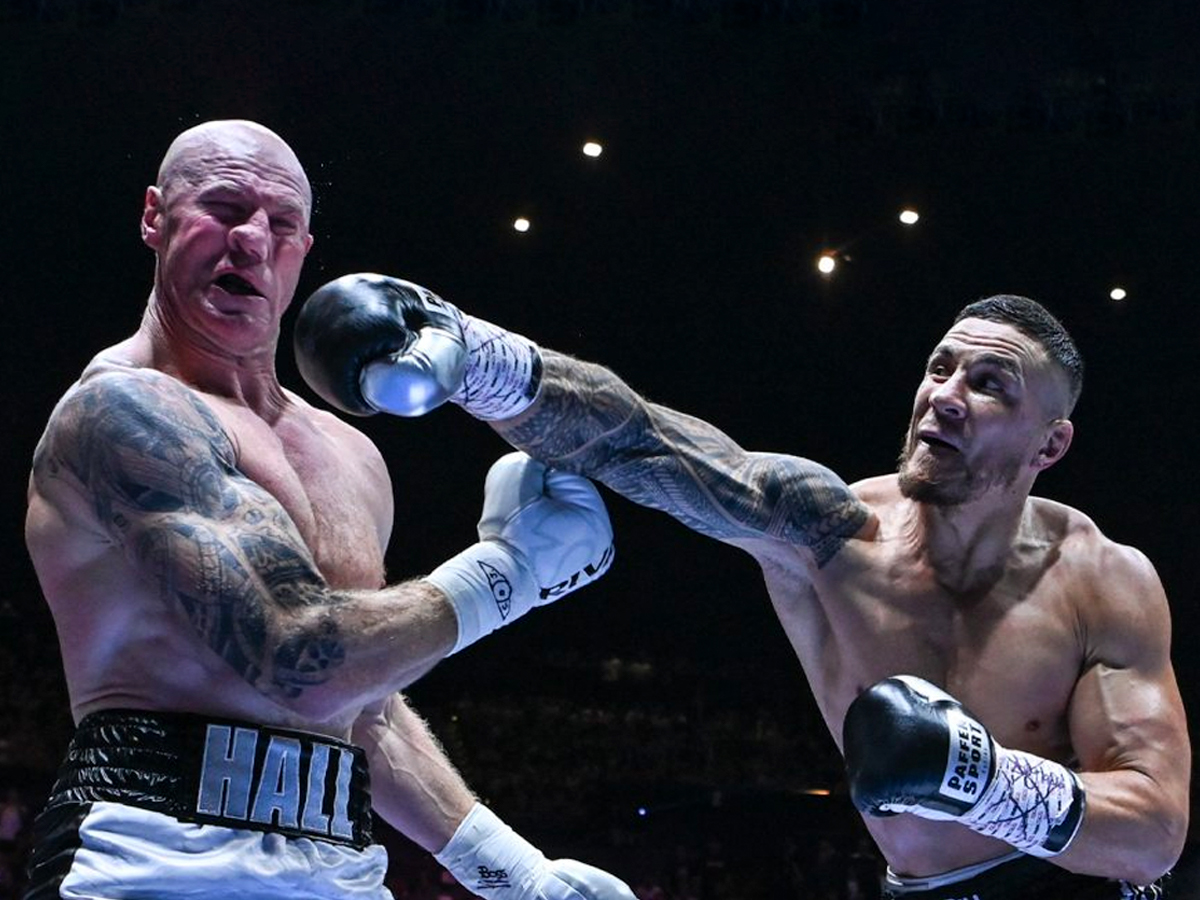 Rushing Hall, Williams fired off a spate of quick combinations. Hall attempted to fire back but a quick 1-2 series from his far more experienced opponent saw him back on his hunches on the deck. A generous referee allowed him to get back up, but less than 30 seconds later it was all over. Pressing Hall against the ropes, Sonny Bill fired off a massive right hook, knocking his opponent to the ground and ending the fight immediately.
For Williams, the victory was validating, improving his professional record to 11-0, however, for Hall, the loss was humiliating. In a post-fight interview, the Sydney Swans premiership hero apologised for his performance, acknowledging that fans would be 'disappointed' in the result.
"I'm really disappointed obviously because I put in a lot of work, as he did, but I know all the fans out there will be disappointed," he said. "I apologise. I apologise to my family because I feel like I've let everyone down. I was quite nervous today, which is rare for me. The Paul Gallen fight I wasn't nervous at all, so it's a bit out of character. Maybe just the hype, the build-up, I don't know what it was. But I just wasn't myself today."
What a farce #SBWvHall

— BUZZ ROTHFIELD (@BuzzRothfield) March 23, 2022
In the winner's circle, Williams accepted the victory gallantly, however, admitted he was already looking towards the future. When asked about his plans following the systemic destruction of Hall, he cheekily smirked before delivering the words every fight fan was expecting.
"There's talk of Gallen, so maybe Gallen," he said. "At the same time, for me, there has to be an element of giving back, which gives me that happiness."
It would be an enticing battle. The long-heralded clash between Williams and Gallen – both rugby league greats and multi-sport champions who share no love lost,  has eluded the boxing world for over a decade. With both fighters now with a clear schedule and in the best fight fitness of their careers, the bout may finally be on.