The South Sydney Rabbitohs Have Banned Jai Arrow's Infamous Mullet
Last June, Jai Arrow made headlines for having one of the most outrageous mullets ever seen on a football field. Despite this being NRL and the general standard of human haircut remaining much lower than the rest of society, Jai Arrow managed to exceed all expectations by debuting a luscious skullet that was a little more party and a little less business. Unfortunately, as the State of Origin winning front-rower makes the move down to Sydney to join the Rabbitohs, he has been placed under strict instructions to leave the haircut in Queensland.
Head coach of South Sydney, Wayne Bennett was instrumental to luring the former Gold Coast Titans player to the Bunnies in a four-year deal worth about $800,000-a-season. The NRL's most successful coach made it clear that he was a fan of Arrow's aggressive playing style but less keen on his choice of haircut.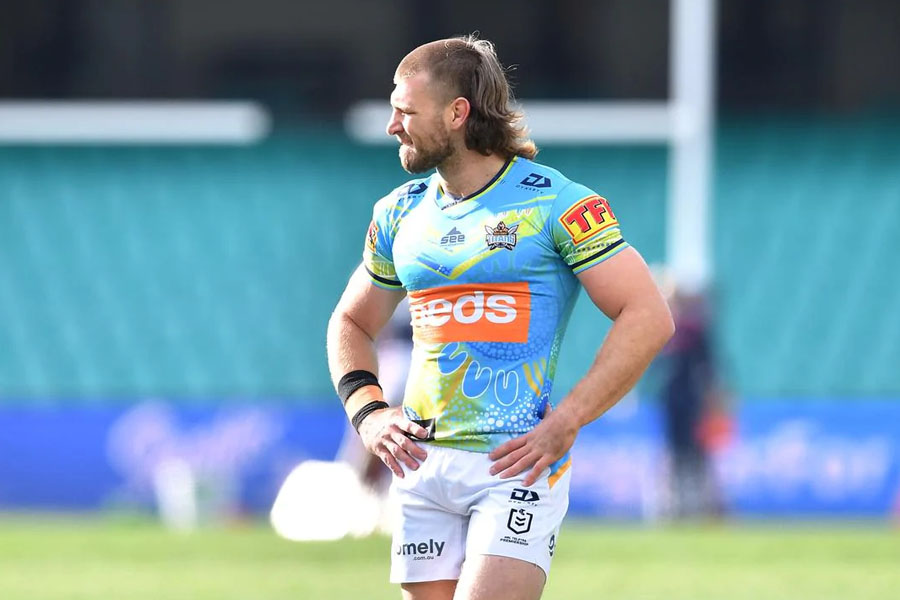 "Wayne came and had a chat to me before I came down (to Sydney)," Arrow told Jimmy Smith and Katie Brown on SEN radio. "And said 'you won't be having any stupid haircuts next year, will you?' and I said 'nah, you're the boss, you're the coach, I'll have my normal haircut'.
Usually sporting a still pretty ridiculous short on the sides and shaggy on the top mullet, Jai's true reason for the bad look is actually a really great cause. Soon after his mullet achieved cult legend status amongst the league, Arrow explained that he would be supporting Shave for a Cure to raise money for cancer research.
The 25-year-old's mother was diagnosed with Hodgkin's Lymphoma and Jai says he always wanted to do something to support people with a cancer journey. You'll be happy to know that Jai's mum has now finished up her treatment and is healthy, but he says he is very aware that isn't the case for everyone.
What a bloke. Keep your eyes peeled for Jai in the red and green jersey this season. Mullet or no mullet, we're sure you'll still be able to spot him.