The Norshire Mini Tire Inflator Lives Up to the Mini Name
Picture it. You're stranded on the side of the road or in a parking lot, hands on hips, staring down at the tire of your car that's no longer round. The bottom is flattened out like a pancake, and you've got no way of getting it inflated again. Why? Because to carry around a compressor is impractical. That is, unless, you have a Norshire Mini Tire Inflator, then all you have to do is pull the inflator out of your pocket and you're good to go.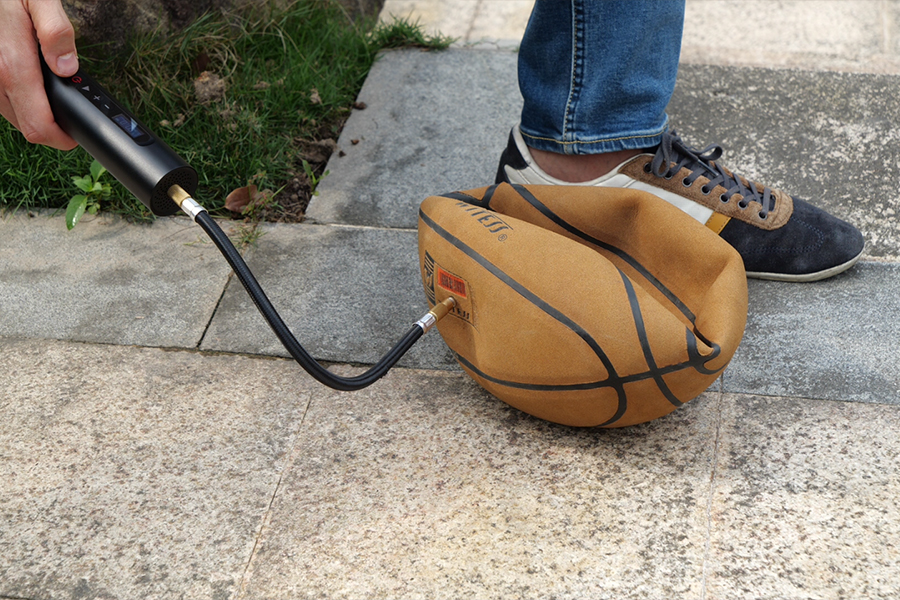 The Norshire Mini Tire Inflator is roughly the size of a flashlight, measuring 6 inches in length (8 inches for the battery version) and 1.4 inches in diameter. The mini is easily the world's smallest and most portable tire inflator and air compressor. It makes use of a 380 ferromagnet motor that runs at 30,000 rpm and creates an output of 56w. With 18kg of torque, the mini can create up to 12 bars of air pressure. The mini uses a cooling fan that ventilates at 50L per minute to dissipate the heat it creates. That, in combination with the aluminum alloy air cylinder with cooling fins, makes it possible for the mini to be so small. Other compressors need to be larger to allow for cooling. With the mini, you can just toss it in your glove compartment or in your backpack and off you go.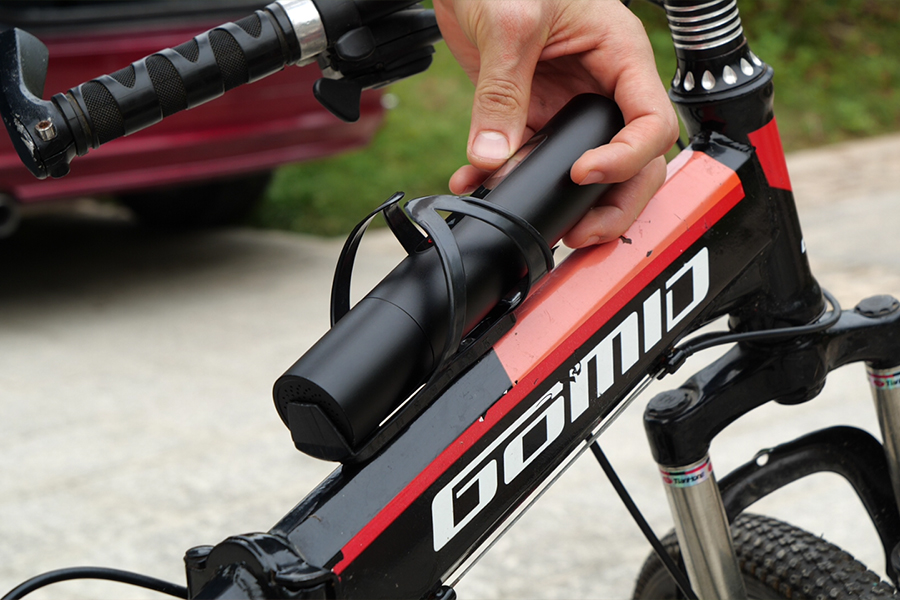 The design of the Norshire Mini is well thought out. It's cylindrical shape keeps it sleek. A 0.91 inch 128*32 resolution OLED display reads out the tire pressure, which also allows the mini to act as a tire gauge when not pumping. The mini is also smart. When you connect it to a tire, it automatically reads the pressure and will pump to a preset pressure, automatically stopping when the tire is full. The computer also judiciously uses the power. It could stay in stand-by mode for a whole year after a full charge without being used.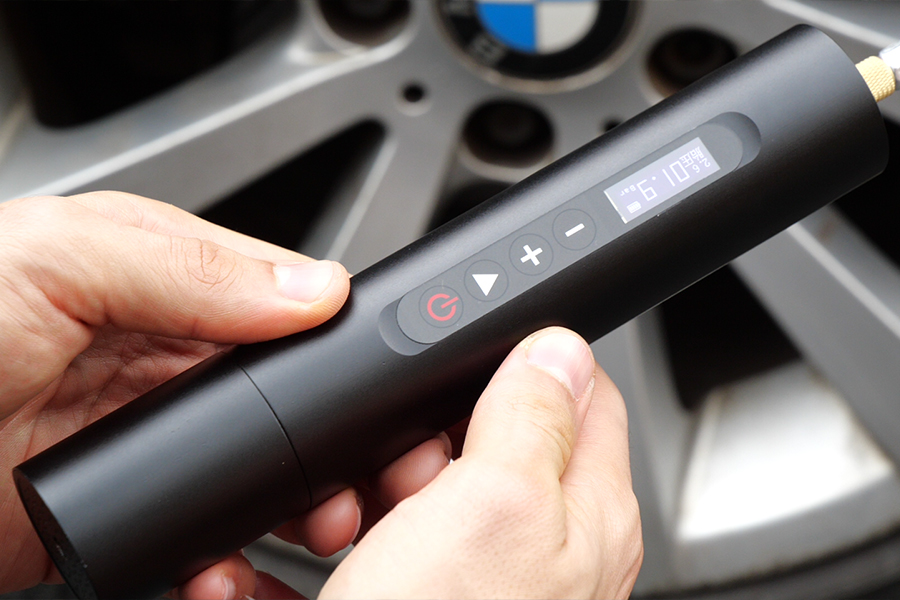 The mini is quiet, safe, and easy to use. You can help make the Norshire Mini Tire Inflator a reality by supporting them on IndieGoGo.