STAN the T-Rex Just Became the Most Expensive Fossil Ever Sold
You know STAN. Even if you haven't been formally introduced, you still know this iconic discovery. STAN is one of the most complete fossil skeletons of the infamous Tyrannosaurus rex ever found. Named after Stan Acrison, the man who discovered the fossil, STAN was unearthed in 1987. Flash-forward a few decades and STAN has gone under the hammer at Christies auction house, fetching nearly USD$32 million, making him the most expensive fossil ever sold.
You'll also like:
Rare Picasso Works Go Under the Hammer in Online Auction
Kurt Cobain's 'MTV Unplugged' Guitar Set For $1 Million Auction
Michael Jordan's $150k Original Air Jordan 1s Up For Auction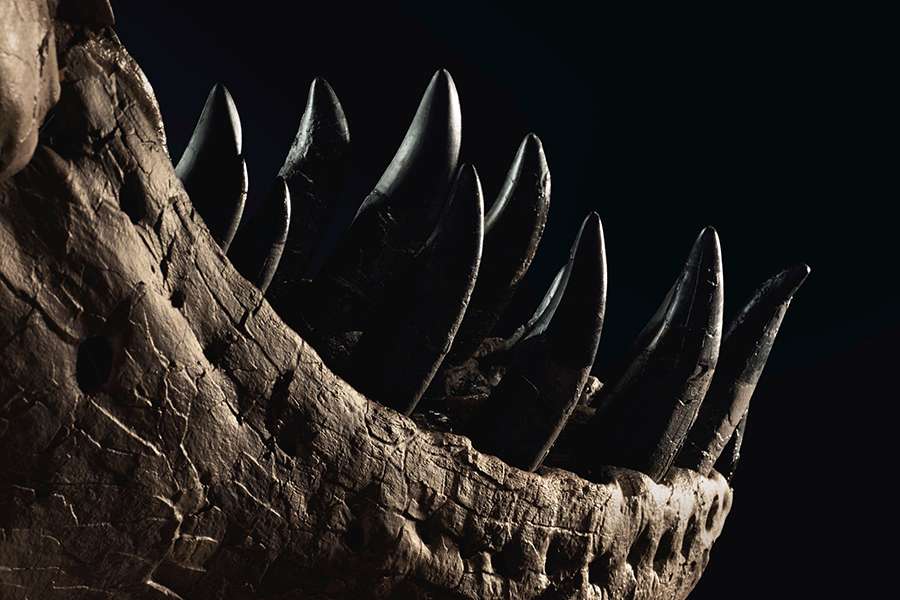 The male Tyrannosaurus rex fossil includes approximately 190 bones, which have been mounted on a custom frame with additional cast elements. There's also a separate display for the original skull and teeth. The fossil was found in the Hell Creek Formation of Wyoming, Montana, and South Dakota. The bones were buried 16 meters deep and date back to the Late Cretaceous period, circa 67 million years ago. The skeleton measures 37 feet in length, 13 in height, and six in width—so you'll need a pretty big living room to display it.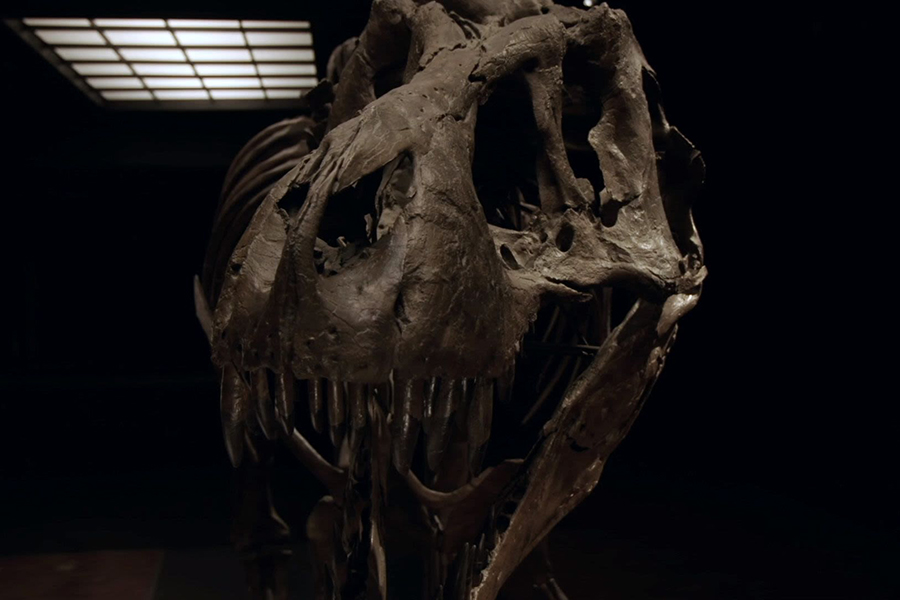 James Hyslop, the head of Christie's Science & Natural History department, calls this sale "a once in a generation chance." "There simply aren't T. rexes like this coming to market. It's an incredibly rare event when a great one is found. It is such an iconic piece of the 20th century, and fits so well in the context we are offering it," says Hyslop. With the help of Hollywood, the T. rex quickly claimed our imagination.
Movies like 1925's The Lost World, 1933's King Kong, and more recently the Jurassic Park movies have elevated the T. rex from the dust to the pinnacle of villainy and heroism. That kind of publicity has paid off for the dinosaur's popularity. "T. rex is a brand name in a way that no other dinosaur is," states Hyslop. "It sits very naturally against a Picasso, a Jeff Koons or an Andy Warhol."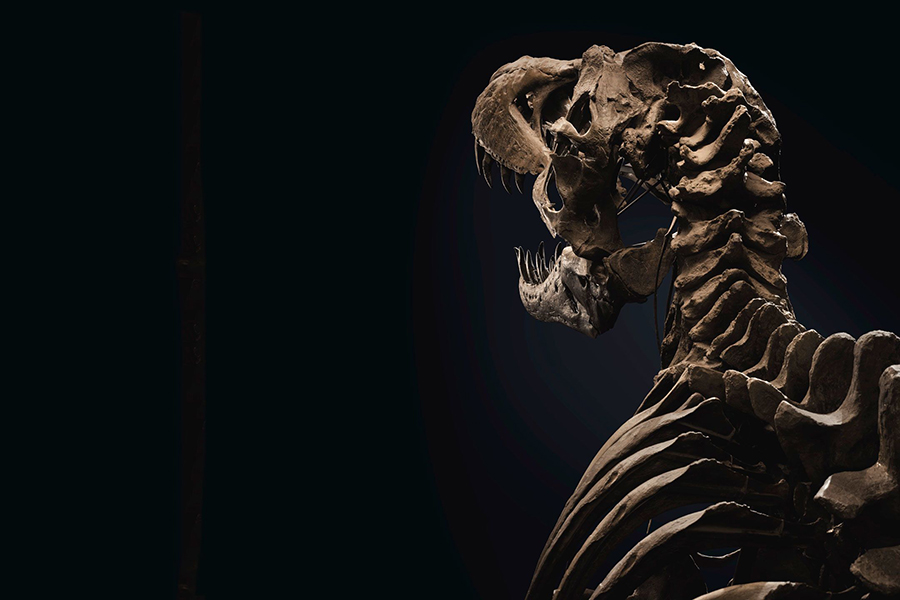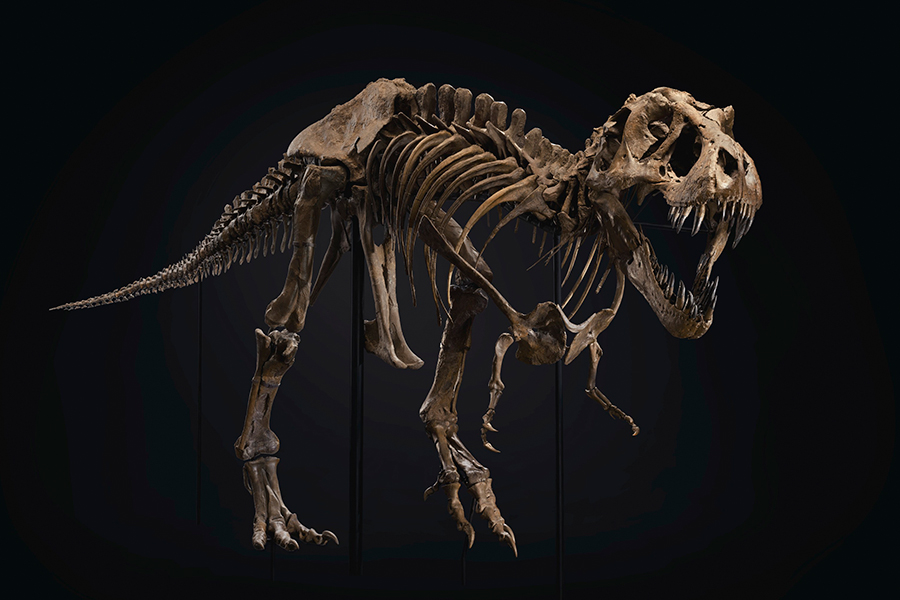 You'll also like:
Rare Picasso Works Go Under the Hammer in Online Auction
Kurt Cobain's 'MTV Unplugged' Guitar Set For $1 Million Auction
Michael Jordan's $150k Original Air Jordan 1s Up For Auction