Watch This Stunt-Car Driver Plough a Limo Through an RV
The internet is the gift that just keeps giving. Recently, Pit Viper, the legends behind the greatest sunglasses we'll never wear, decided to use what excess marketing budget they had left on something that in no way promoted their product. And the world is better for it.
You'll also like:
True Story of Barry Wood: 'Wood Sitting On a Bed' Meme
Watch Tony Hawk Break Down Skateboarding's Legendary Spots
Watch the Brutal 7-Second KO Dividing Boxing Fans Across the Globe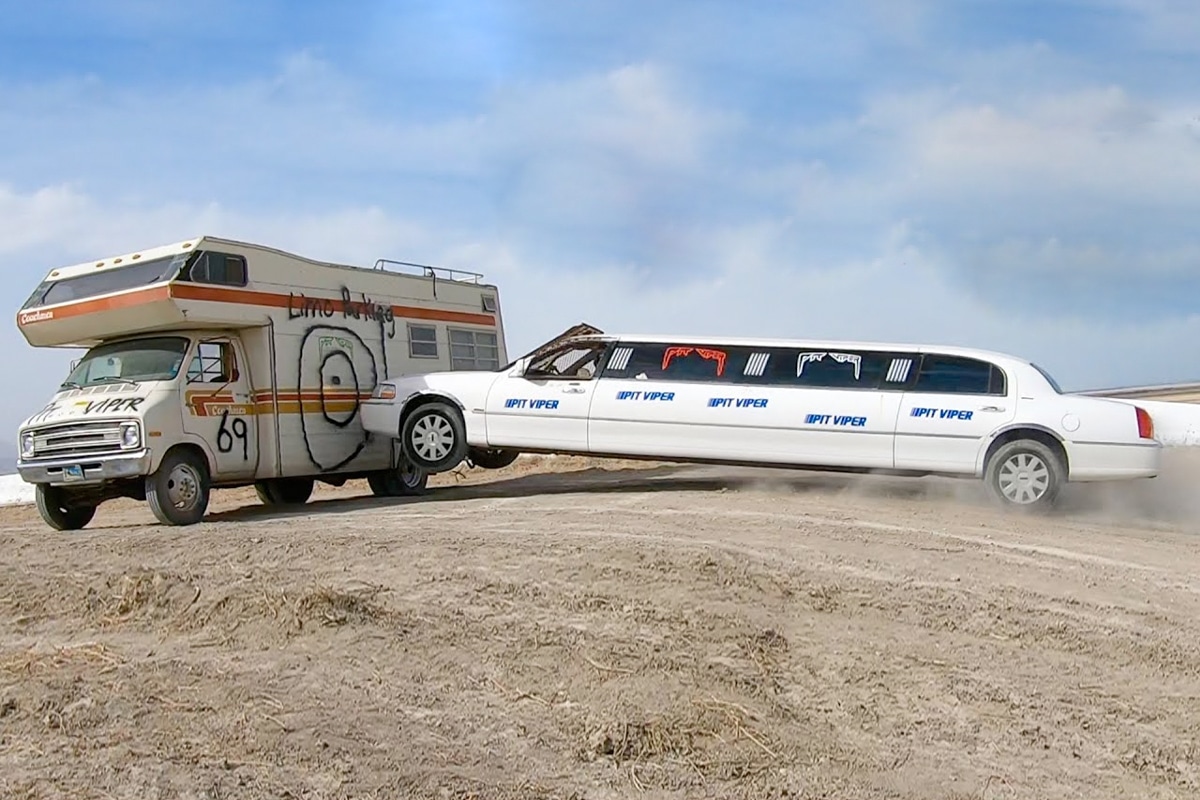 Taking an overt approach, Pit Viper got their hands on an old limo and let their good friend and motocross legend Jim York do the rest. In the video which was posted to YouTube, York takes the '80s-style limo to the absolute extreme. Pushing the boundaries of what a stretch vehicle is capable of doing, the stuntman got the old girl to around 69MPH as he approached the dirt ramp. Upon launch, the vehicular missile ploughed straight through an idle RV and the carnage is truly something to behold.
The limo manages to glide easily through the RV's crudely painted target, tearing the vehicle completely apart. The clip even shows slow-motion shots of the impact, revealing the incredible level of destruction left behind by the limo.
Now it bears reminding that the stunt was all done under controlled circumstances and performed by a qualified stuntman with all the necessary safety precautions. So, even if you were able to wrangle an '80s limo and an old, beat-up RV of your own, we probably wouldn't recommend giving this one a whirl. Nevertheless, you got to admire Pit Viper and Jim York's dedication to just f*cking sending it.
You'll also like:
True Story of Barry Wood: 'Wood Sitting On a Bed' Meme
Watch Tony Hawk Break Down Skateboarding's Legendary Spots
Watch the Brutal 7-Second KO Dividing Boxing Fans Across the Globe