The holiday season is quickly approaching (presuming it's not already upon us), and there will be toys. Lots and lots of toys. Some are aimed squarely at children, while others appeal to a much broader demographic. After all, we know plenty of grown males who would love to get their hands on a LEGO Technic Bugatti Chiron or an AlphaPoint Nerf Laser Ops Pro Toy Blaster. Speaking of LEGO, it continues to dominate in the toy sphere, as do franchises like Harry Potter and Marvel Comics. But what are the top toys of 2018? For that, we've got you covered.
You'll also like:
Amazon Finds October 2018 – Gym Junkie
Huckberry Finds October 2018 – A Cornish Adventure
Top 20 Pop Culture Lego Kits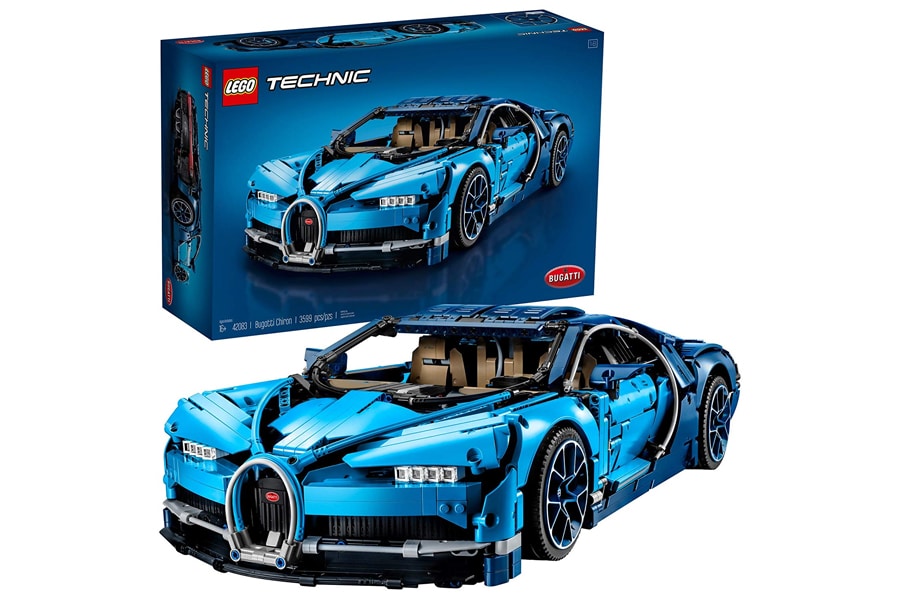 1. LEGO Technic Bugatti Chiron
The next best thing to actually owning a Bugatti Chiron supercar, this advanced LEGO set consists of 3599 pieces and requires some serious dedication. Okay, maybe it's not exactly the next best thing, but it's still pretty sweet.
Features: 3599 pieces; L 22.44 x W 14.76 x H 5.91 inches
Price: from $343.73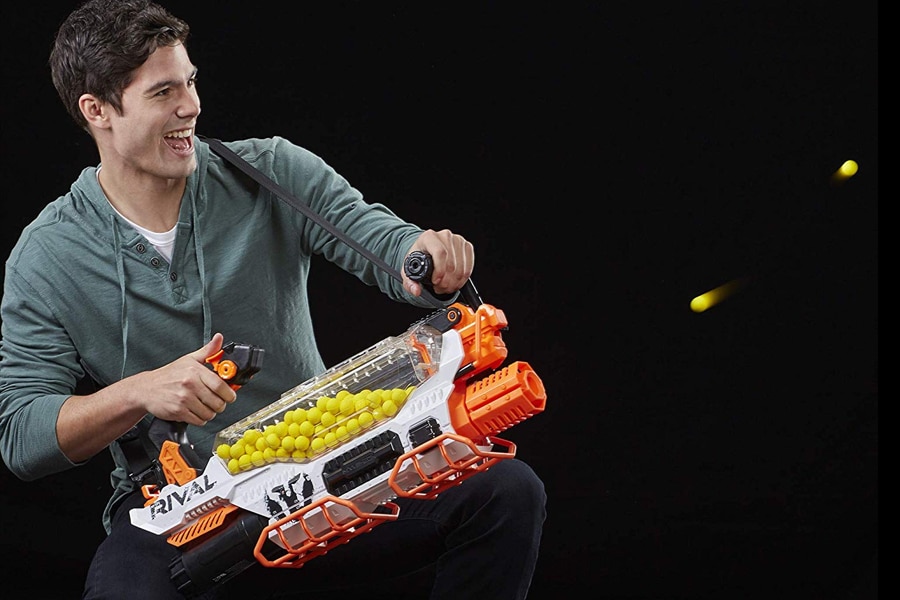 2. Nerf Rival Prometheus MXVIII-20K
For decades, Nerf has delivered copious amounts of shoot-em-up fun, and the Rival Prometheus MXVIII-20K is certainly no exception. Suitable for ages 14 and up, this high-capacity blaster holds up to 200 rounds and fires at a velocity of 100 feet per second. Say hello to your new little friend.
Features: comes with 200 Nerf Rival high-impact foam rounds; fires at a velocity of 100 feet per second
Price: from $178.17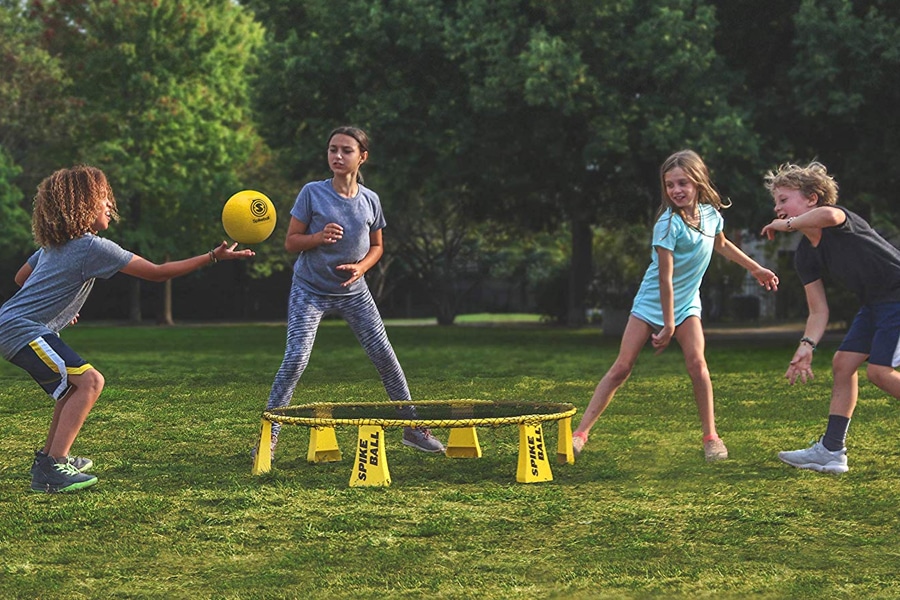 3. Spikeball Rookie Kit
If your kids aren't playing Spikeball, they should be. Get them off on the right foot with this Rookie Kit, which offers five different ways to play.
Price: from $60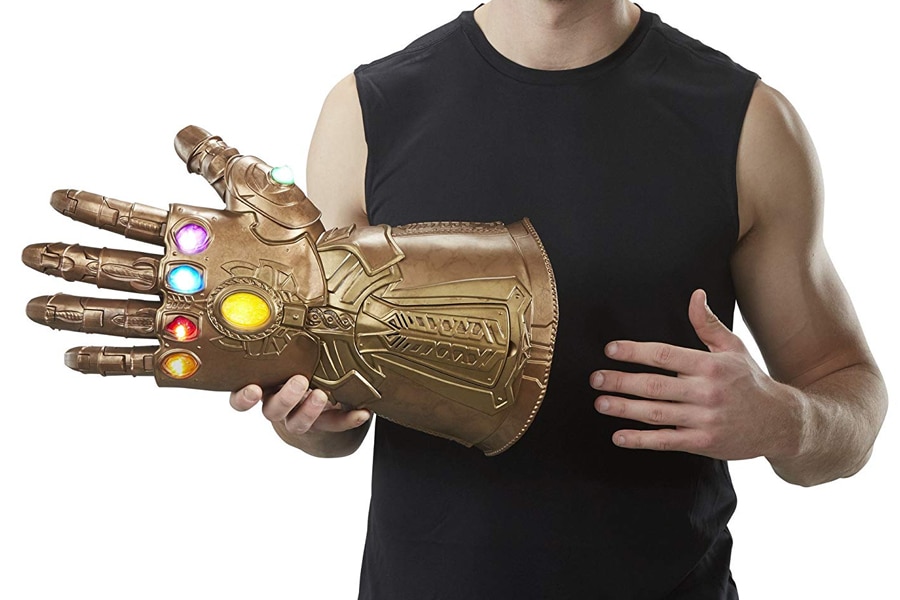 4. Marvel Legends Series Infinity Gauntlet Articulated Electronic Fist
Sure, you can kneel at the altar of various Marvel superheroes, or you can put the power in your hands by scooping up this plastic Electronic Fist. Not only does it host articulated fingers and pulsating lights, but it emits cinematic sound effects as well.
Features: movie-inspired sound effects; pulsating stone glow lighting effects
Price: from $144.97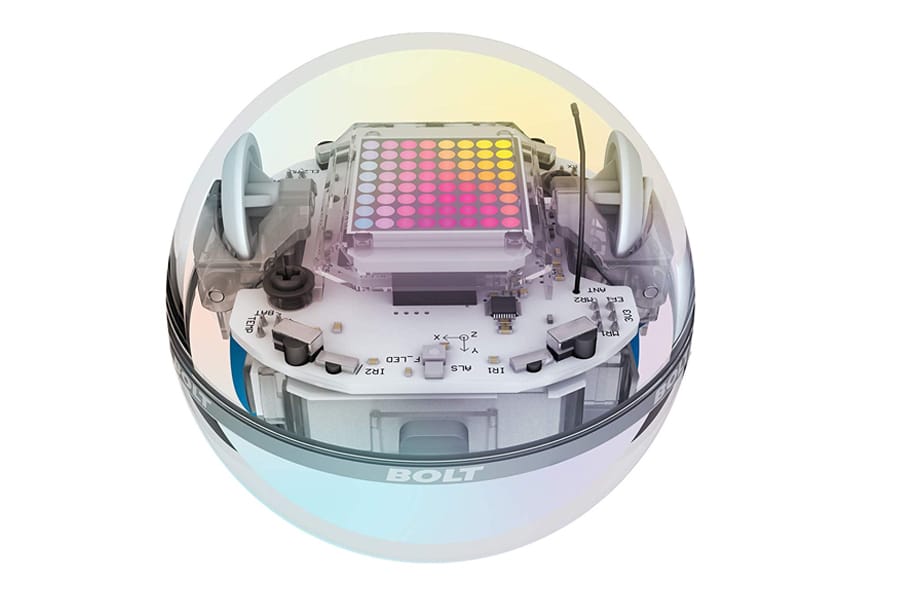 5. Sphero BOLT App-Enabled Robot
Robots might take over humanity one day, but for now, they make for tremendous playthings. Presenting exhibit A, the Sphero BOLT, an app-enabled robot that comes equipped with a full spectrum of programmable sensors.
Features: infrared communication; waterproof shell; live sensors; inductive charging
Price: from $149.99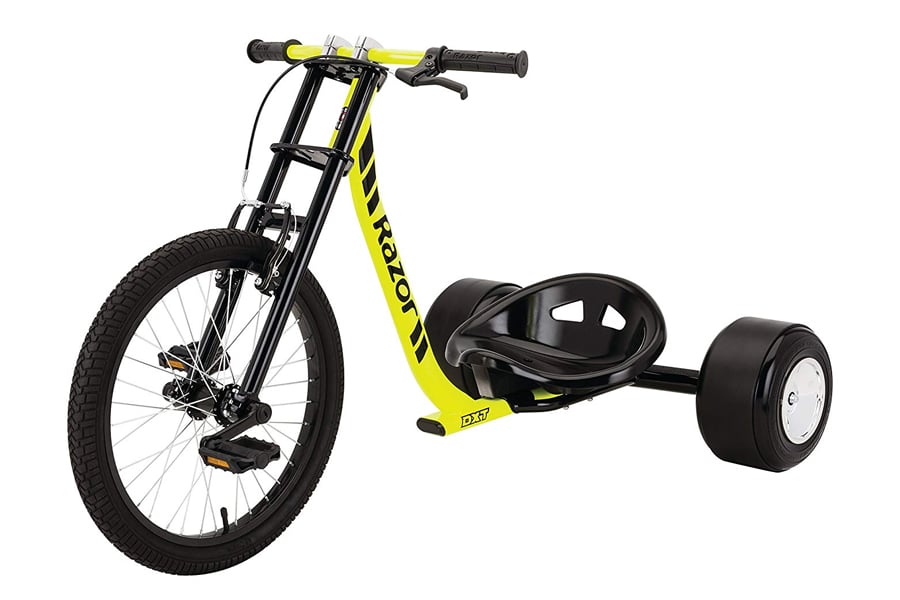 6. Razor DXT Drift Trike
Ideal for adventurous young riders, the Razor DXT Drift Trike can power slide through corners and throw fishtails, among other things. Consider it the perfect training tool for a future drag racer.
Features: 8.8 kg; steel trike style frame; BMX style platform pedals; moto-style handlebards; adjustable bucket style seat
Price: from $149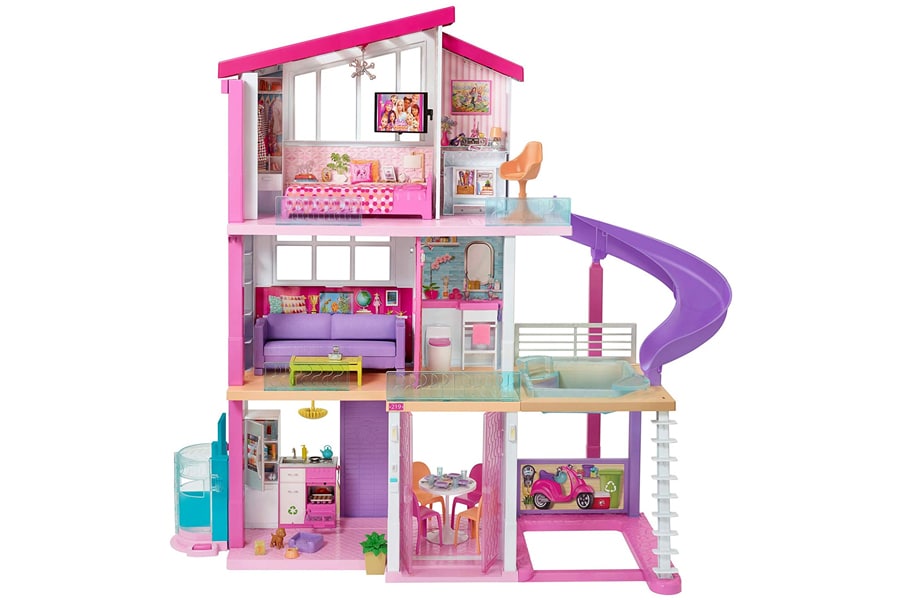 7. Barbie DreamHouse
A classic toy if there ever was one, the Barbie DreamHouse comes bolstered by all sorts of modern touch-ups. That includes a working elevator, a second-story pool, a slew of lights and sounds, and more. So dreamy!
Features: 3 feet tall and 4 feet wide; 3 stories, 8 rooms, working elevator, pool with slide
Price: from $179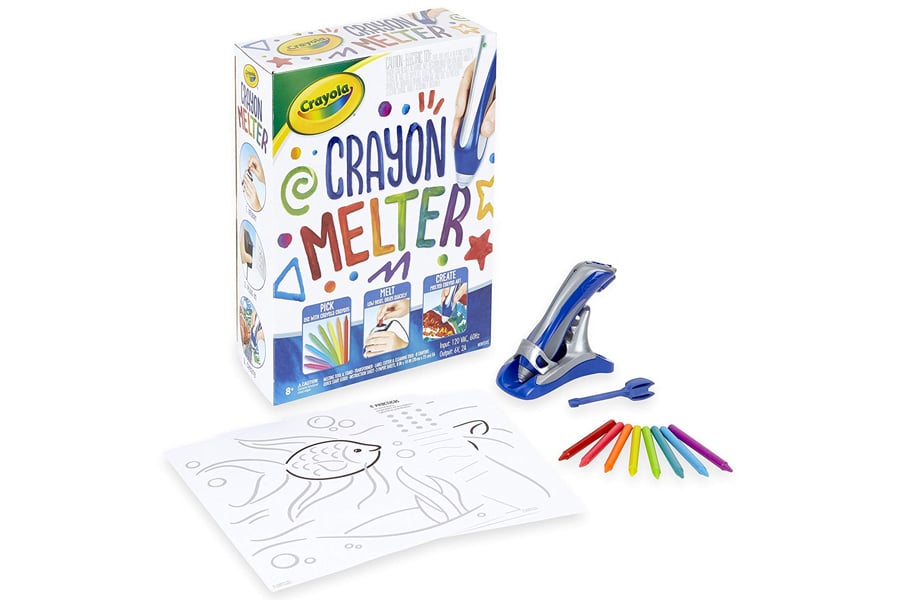 8. Crayola Crayon Melter
After decades of playing it straight, Crayola is mixing things up in the crayon department. The result is this nifty crayon melter, which heats up the wax and enables a new tier of colouring and drawing.
Features: low-heat tip; safe quick-dry technology; works with different surfaces (construction paper, poster board, etc.)
Price: from $9.98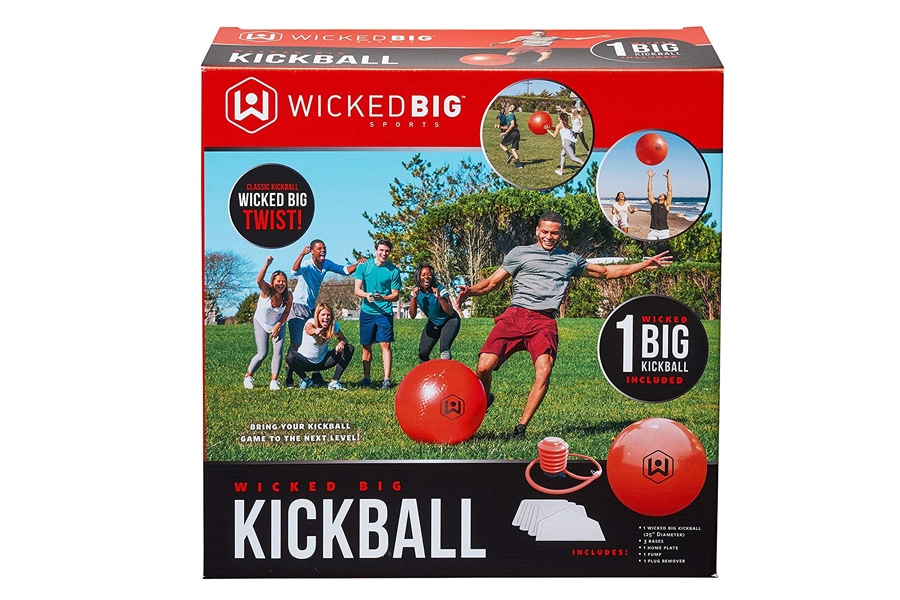 9. Wicked Big Sports Supersized Kickball
We all remember kickball, but not like this. Putting a clever twist on the sport, this gigantic kickball is over three times the size of its traditional counterpart. Also included in every set are three bases, a home plate, a pump, three ball plugs, and a plug remover.
Features: oversized kickball (3X the traditional size)
Price: from $14.84
10. LEGO Creator 3-in-1 Sunshine Surfer Van Building Kit
Here's one that goes straight to the heart of all the young Aussies out there. Consisting of 379 pieces, this LEGO set doesn't just build into a camper van, but rebuilds into a lifeguard tower or beach buggy. That's all joined by a host of accessories, including a surfboard. Like we said: made for Aussies.
Features: 379 pieces
Price: from $74.49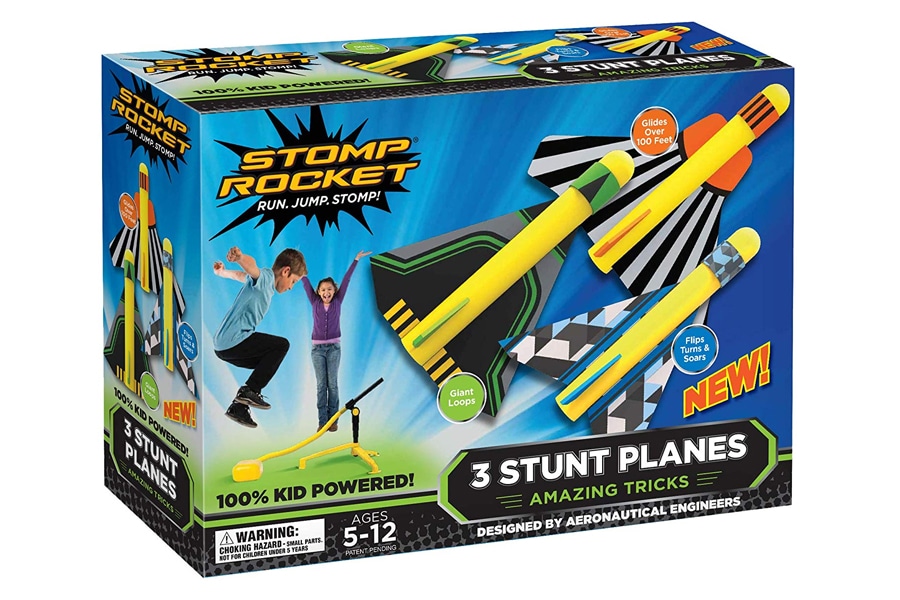 11. Stomp Rocket Stunt Planes
There are no batteries required when using this popular toy. All one needs to do is run, jump, and stomp, thereby sending one of three different planes soaring into the air. Meanwhile, each plane performs its own respective feats of strength.
Features: no batteries required; with 3 Stunt Planes (Looper, Glider, Wildcat)
Price: from $29.99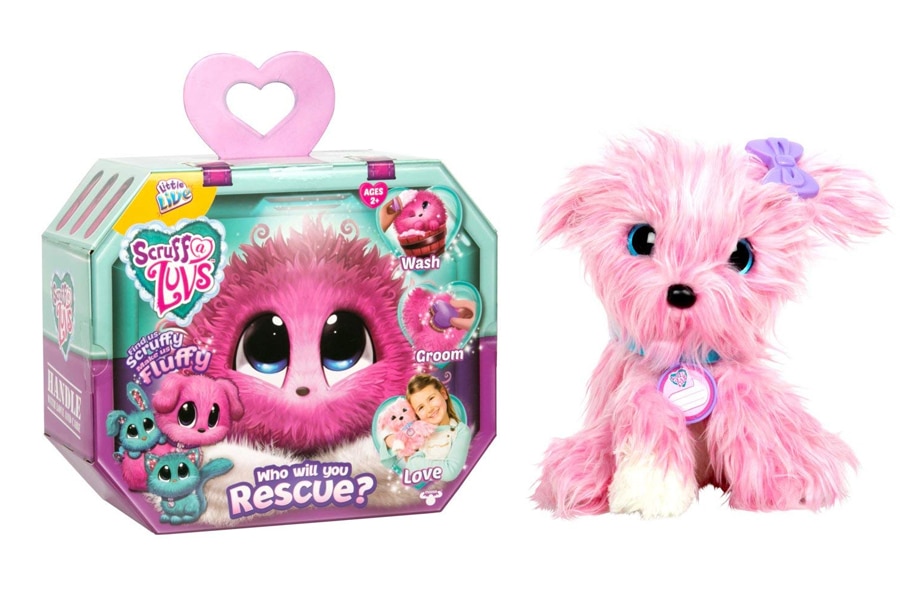 12. Little Live Scruff-A-Luvs
Is there anything more irresistible than an abandoned (stuffed) pet that needs to be washed and groomed? Buy a Little Live Scruff-A-Luv for your son, daughter, niece or nephew to find out.
Features: comes with an adoption certificate; includes a collar, tag, brush and hair clip
Price: from $59.98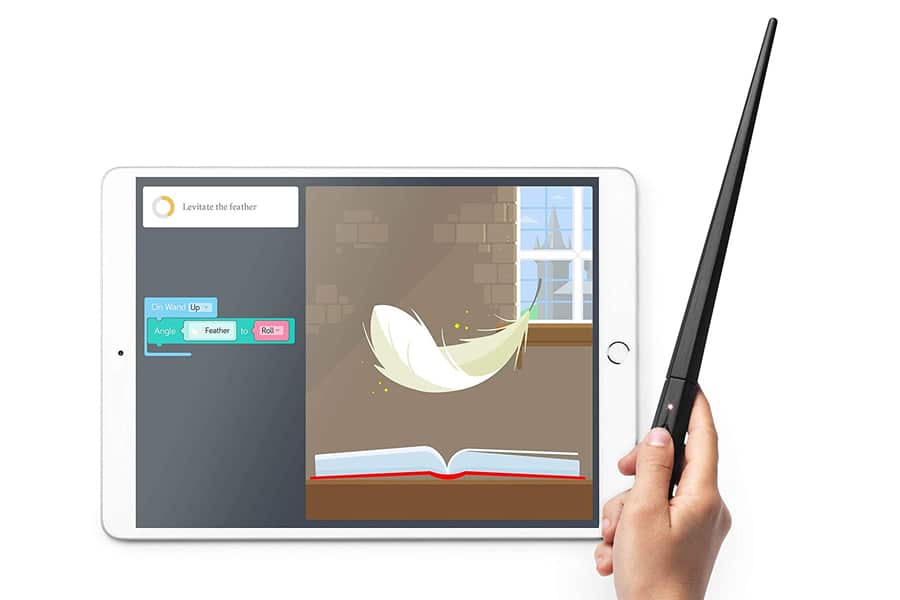 13. Kano Harry Potter Coding Kit
Want to trick your kid into learning how to code? Then pick up the Harry Potter Coding Kit, which allows him or her to build a wand and perform all sorts of virtual tricks, and teaches code along the way. Now this is edutainment done right.
Features: 70+ step-by-step challenges; bluetooth
Price: from $89.90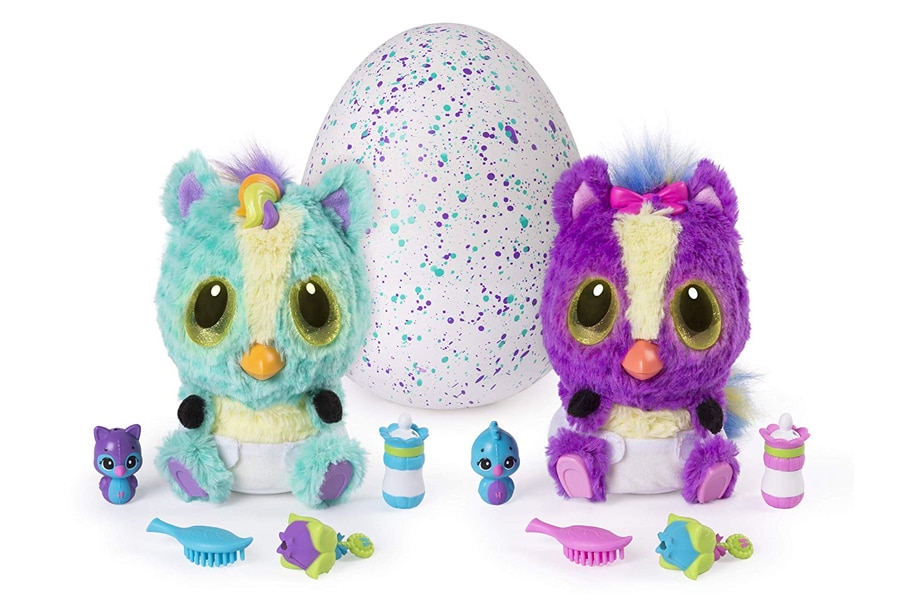 14. Hatchimals HatchiBabies Ponette Hatching Egg with Interactive Pet Baby
Easily among the most popular toys of the last decade, Hatchimals are battery-powered creatures that hatch from their speckled eggs, and then develop unique personalities. HatchiBabies strike a similar chord, emerging from their eggs, and then learning how to speak or play games, with help from their owners, of course.
Features: interactive surprises; fun accessories; official Hatchibirth certificate
Price: from $104.99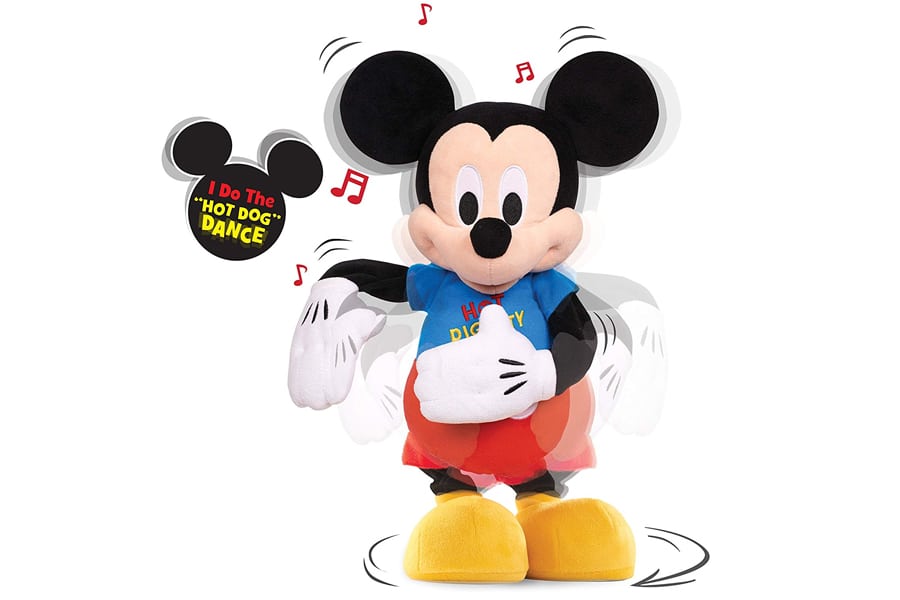 15. Mickey Mouse Clubhouse Hot Diggity Dance & Play Mickey
Almost a century after his creation, Mickey Mouse is one childhood icon who just won't quit. This plush doll version plays games, lights up, and performs a variety of dances. Hot diggity dog!
Features: does the Hot Dog dance; plays the game "What's that Sound"
Price: from $52.99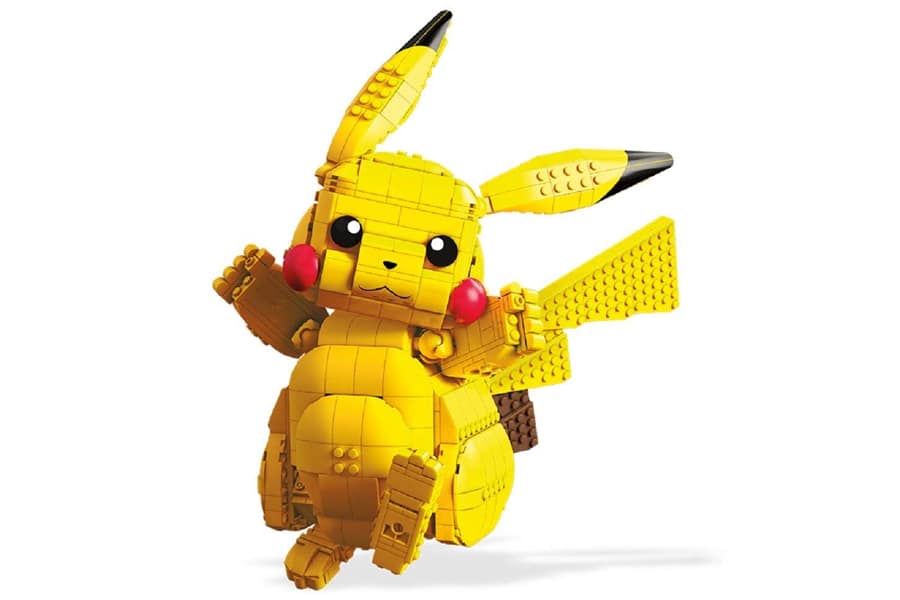 16. Mega Construx Pokemon Jumbo Pikachu
Pokemon Go might take the adventure outdoors, but this buildable Jumbo Pikachu keeps the fun at home. Measuring in at 12″ tall, it has articulated legs, arms, tail, and ears, enabling a bevy of poses. This one is perfect for fans of the franchise and construction alike.
Features: 12-inches; poseable (legs, arms, tail, ears)
Price: from $49.99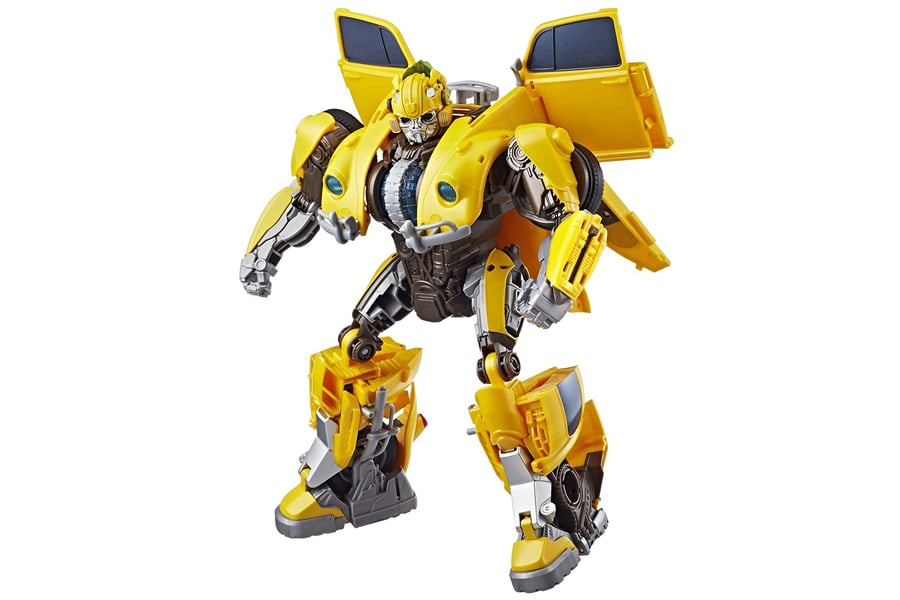 17. Transformers: Power Charge Bumblebee Action Figure
With a Bumblee movie right around the corner, now is the perfect time to snag this moveable action figure. True to its legacy, the Transformers toy converts from a yellow Volkswagen Beetle into a robot in 17 steps.
Features: converts from robot to classic yellow Volkswagen Beetle; light, sounds and phrase activation
Price: from $99.99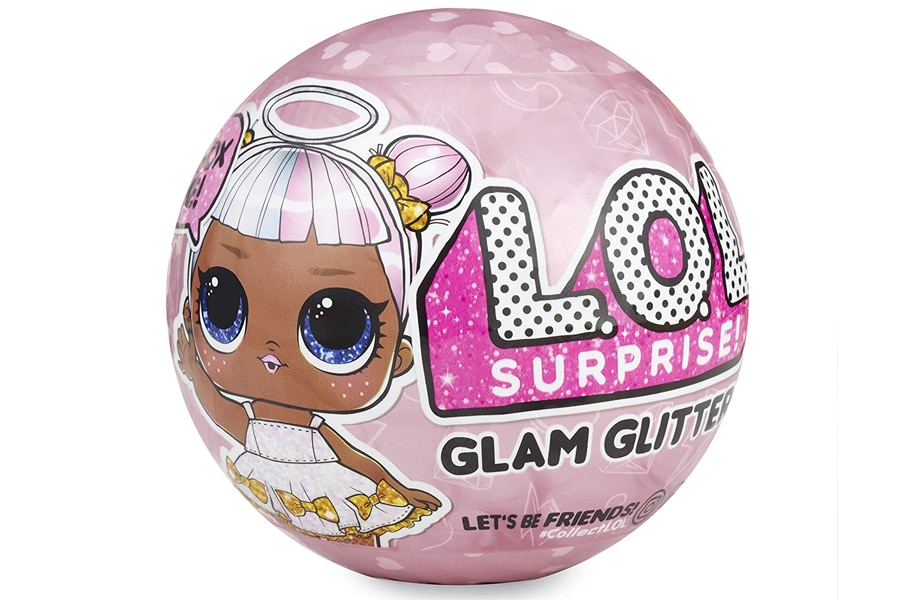 18. L.O.L. Surprise! Glam Glitter Series Doll
Your little one will never know what she's gonna get when playing with this L.O.L. Surprise Doll. Accordingly, it performs a variety of unpredictable reactions when fed or bathed, and comes with a range of surprises, including a secret message sticker, fashion accessories, and more.
Features: 7 surprises; ball turns into a purse carrying case, doll display, or bath playset
Price: from $29.99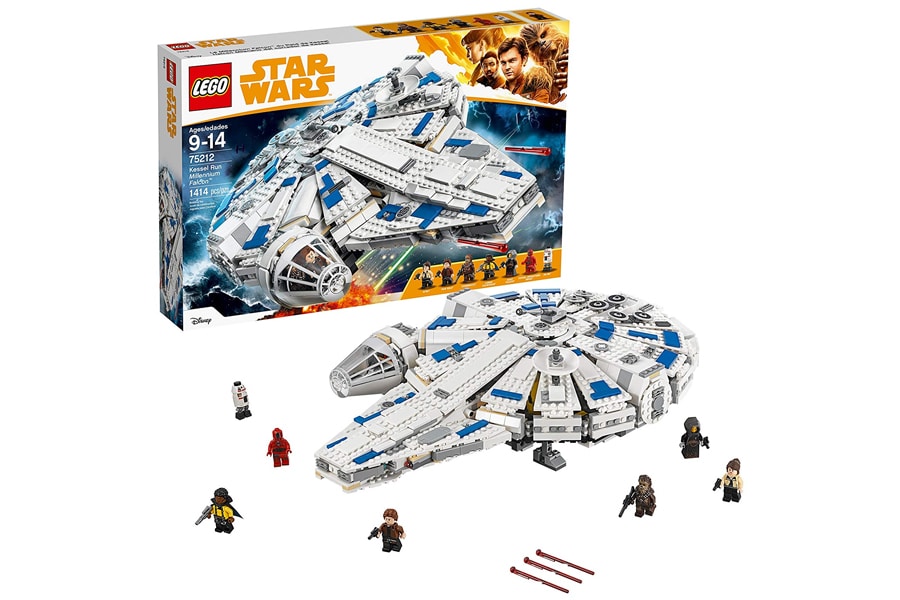 19. LEGO Star Wars Solo: A Star Wars Story Kessel Run Millennium Falcon
Fans might not have rushed to see Solo: A Star Wars Story on the big screen, but that doesn't mean this Solo-themed Millennium Falcon LEGO set is anything short of awesome. Use all 1414 pieces to bring cinema's most iconic spaceship to life.
Features: 1,414 pieces; with 6 minifigures
Price: from $329.90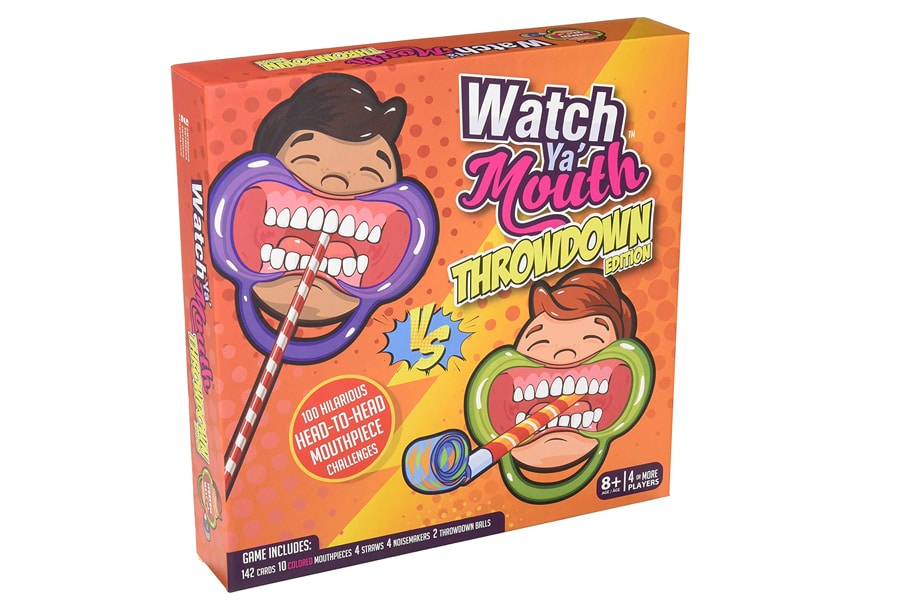 20. Watch Ya Mouth Throwdown Edition Card Game
The top holiday gift of 2017 is still going strong in 2018. To play Watch Ya Mouth, you apply cheek retractors to your face and then try to speak phrases while your teammates guess what you're saying. And if you think it doesn't sound uproarious, then you haven't played it. This one's fun for all ages.
Price: $29.55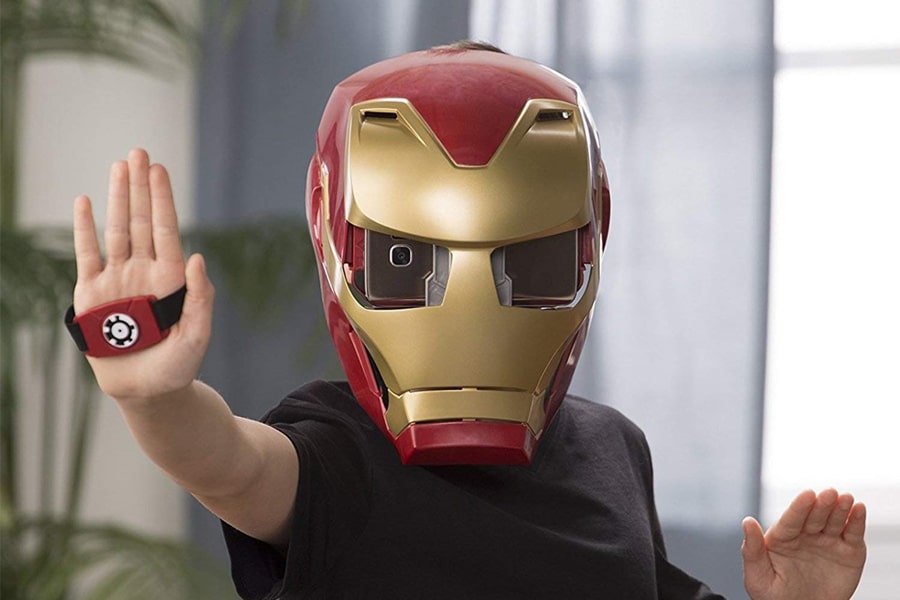 21. Marvel Avengers: Infinity War Hero Vision Iron Man AR Experience
Your young one can step into the shoes of Marvel's foremost superhero thanks to this Augmented Reality Experience. Included with purchase is an AR mask, AR goggles, a gauntlet, 3 AR markers, and an Infinity Stone.
Price: from $89.99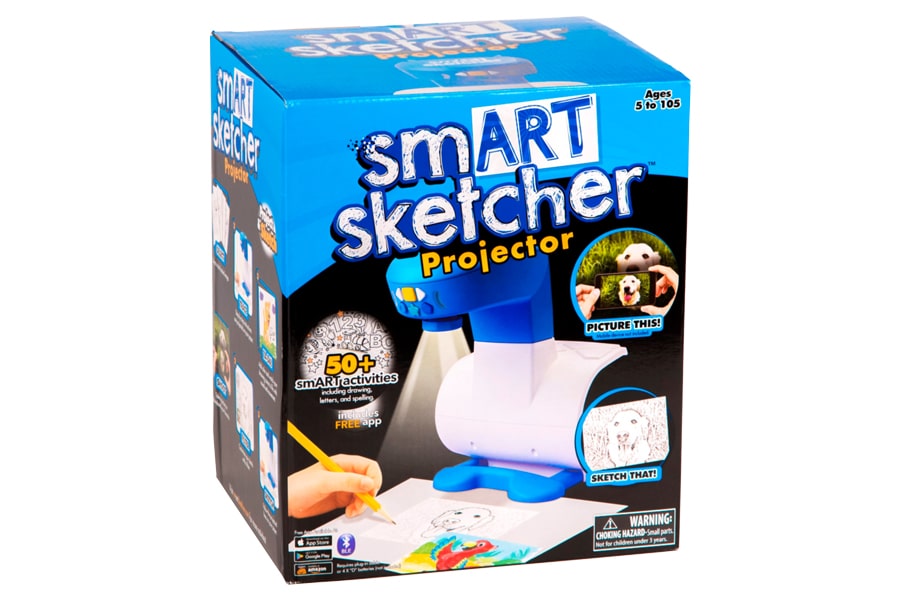 22. smART Sketcher Projector
Giving an old-school tradition a modern-day upgrade, the smART Sketcher Projector electronically splashes tracing instructions onto the page, by way of a creature-like device.
Features: interactive sounds and special effects; comes with 50+ smart activities
Price: from $75.58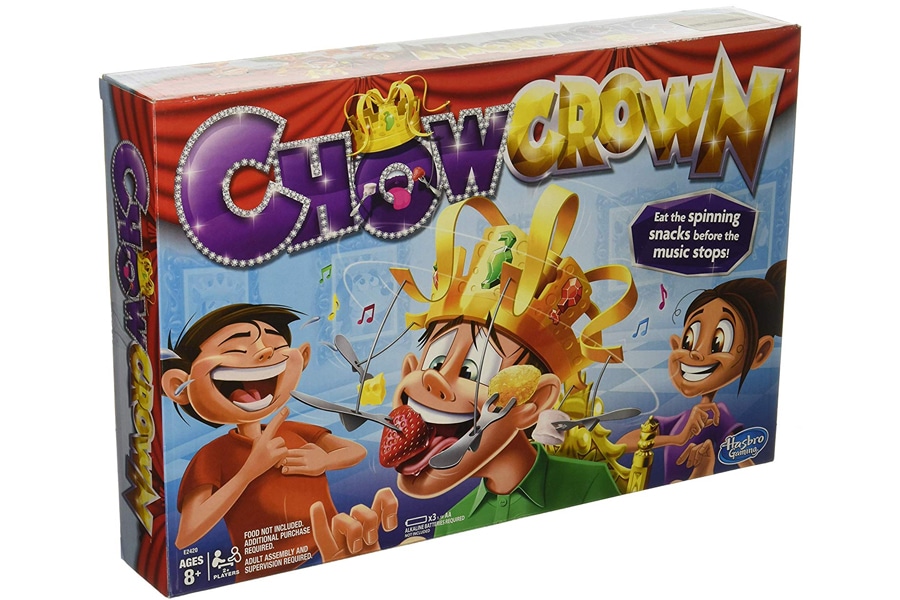 23. Chow Crown Game
An electronic kids game that incorporates food? Where was this when we were younger!?
Features: 2 modes of play
Price: from $24.99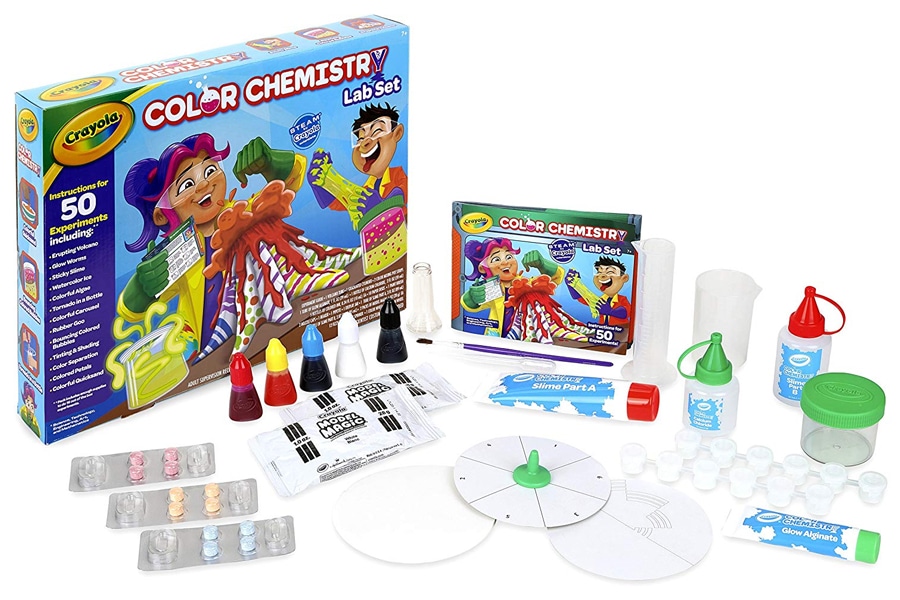 24. Crayola Color Chemistry Set for Kids
The Crayola universe continues to expand with this chemistry set for kids. It offers 16 out-of-the-box experiments along with 34 additional science activities, all of it inspired by STEM learning.
Features: 16 out-of-the-box experiments and 34 more science projects (for a total of 50 science projects with instructions)
Price: from $24.99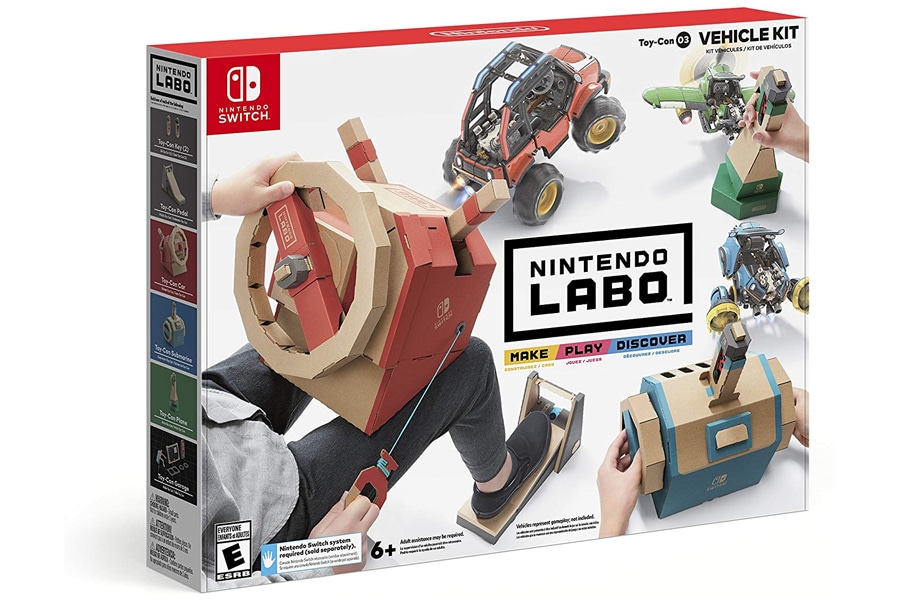 25. Nintendo Labo Toy-Con 03: Vehicle Kit – Switch
Part of an independent line of DIY kits for the Nintendo Switch, Labo Toy-Con 03 is a customizable cardboard accessory that puts you behind the wheel of a car, submarine, or plane. If you thought the Switch couldn't get any more fun, think again.
Features: customisable cardboard creation; DIY family-friendly kit
Price: from $44.95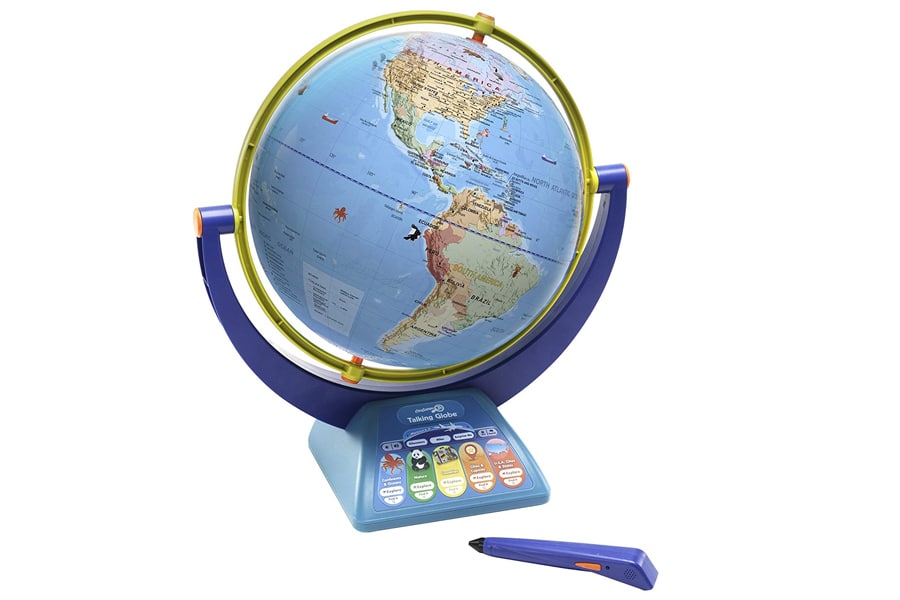 26. Educational Insights GeoSafari Jr. Talking Globe
One doesn't normally think "toy" when they see an average globe, but this here is no average globe. Specifically, the GeoSafari Jr. includes a smart stylus pen with a built-in speaker and delivers over 10 hours of interactive audio. Bringing everything further to life is the voice of wildlife icon Bindi Irwin, who holds a dear place in the collective heart of Aussies.
Features: interactive talking globe; over 1,000 facts
Price: from $112.79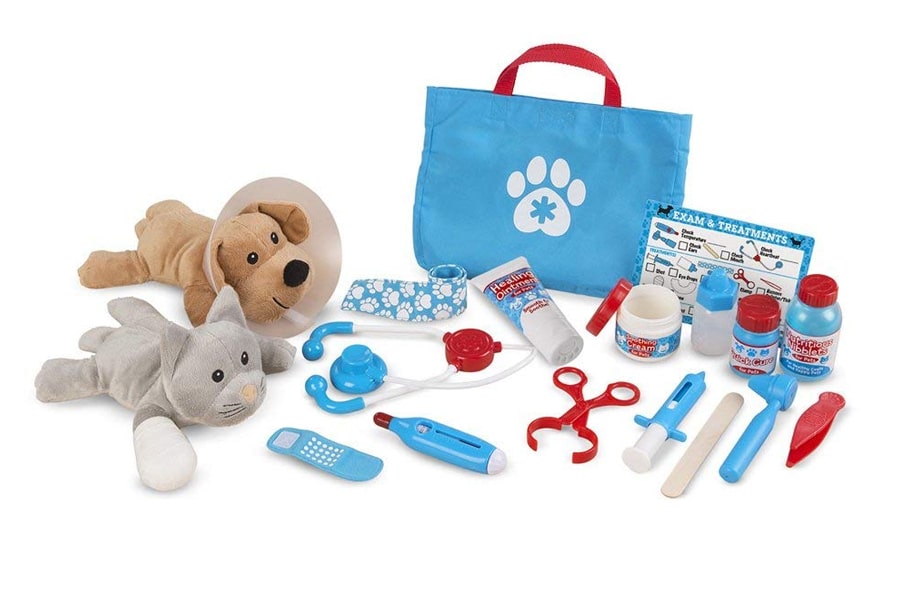 27. Melissa & Doug Examine and Treat Pet Vet Play Set
It's never too early to start a promising career as an animal-loving veterinarian. Enter this acclaimed playset, which gives your young one access to a slew of toy tools and "treatments". Also included is a plush dog and cat, lest your child start experimenting on the household pet.
Features: 24-piece set; comes with a plush dog and cat
Price: from $29.99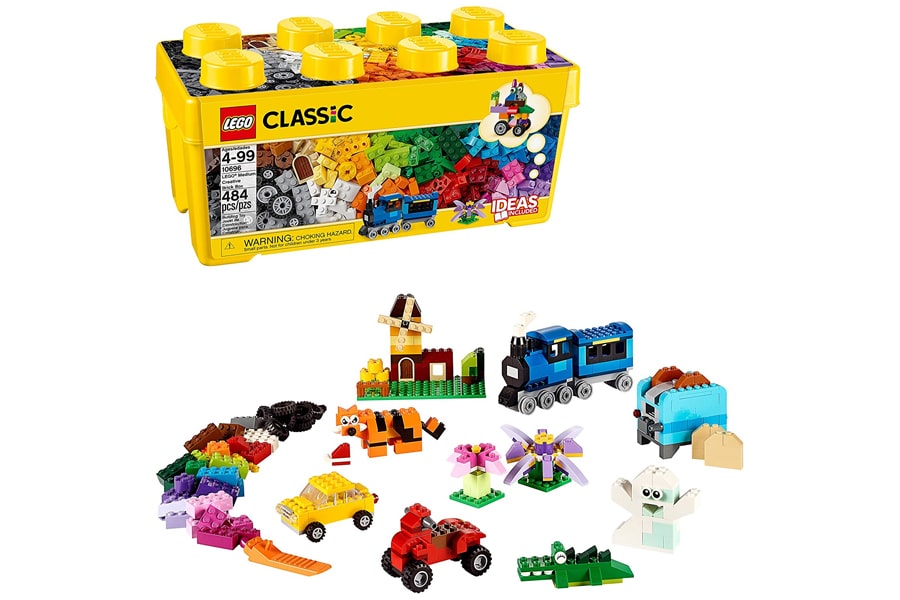 28. LEGO Classic Medium Creative Brick Box
As evidenced by this list alone, LEGO is one name that no toy enthusiast argues with. Appropriate for boys and girls from ages 4 to 99, the Classic Medium Creative Brick Box flaunts 484 pieces total, and allows you to build an array of colourful vehicles.
Features: 35 different colors; 484 pieces
Price: from $49.99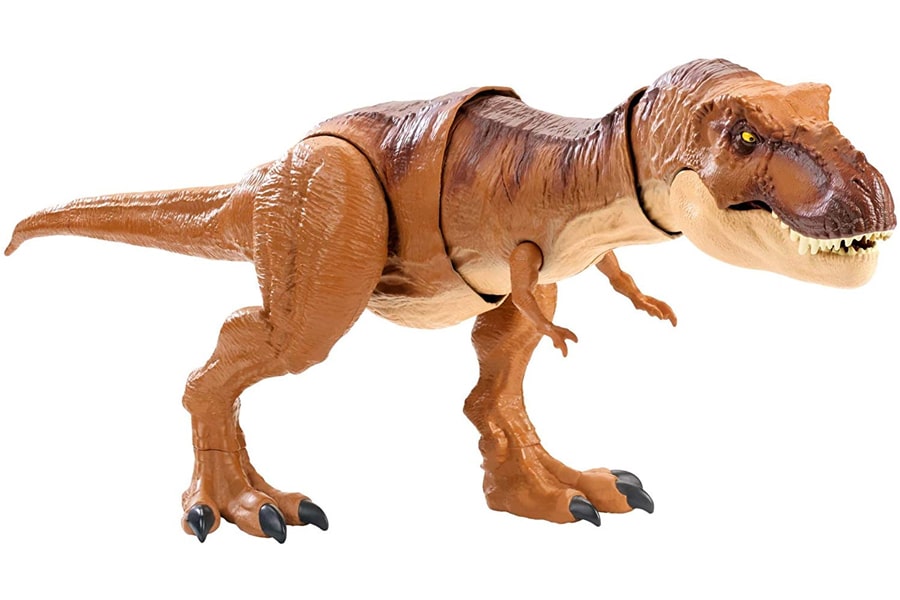 29. Jurassic World Thrash 'N Throw Tyrannosaurus Rex Figure
One look is all it takes to know whether this Thrash 'N Throw T.Rex action figure is right for your kid. Fair warning: it packs a big roar and a huge bite.
Price: from $49.99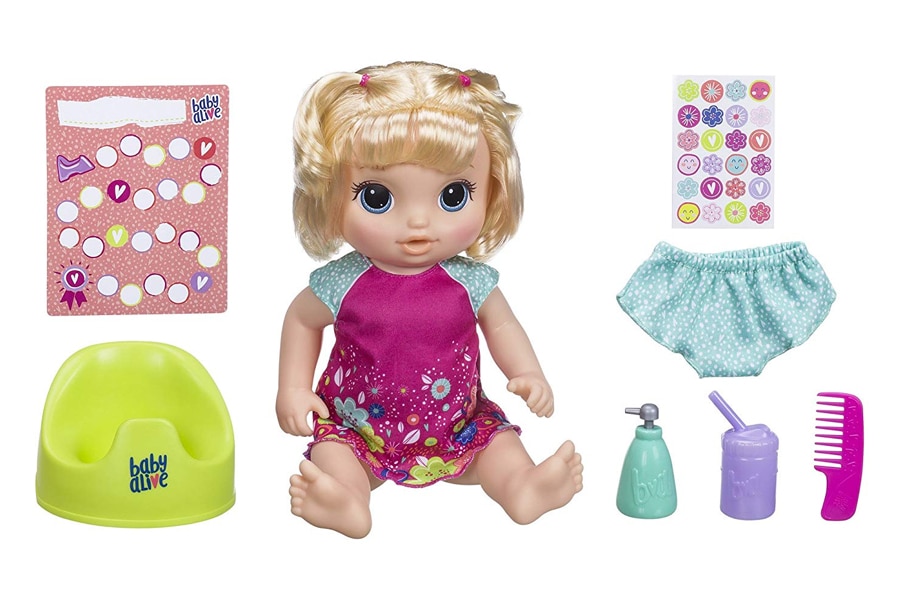 30. Baby Alive Potty Dance Baby
She speaks. She dances. She sings. She drinks. She "pees" on the potty. Indeed, the Baby Alive Potty Dance Baby pretty much does it all.
Features: talks in English or Spanish; 50+ sounds, songs and phrases
Price: from $45.99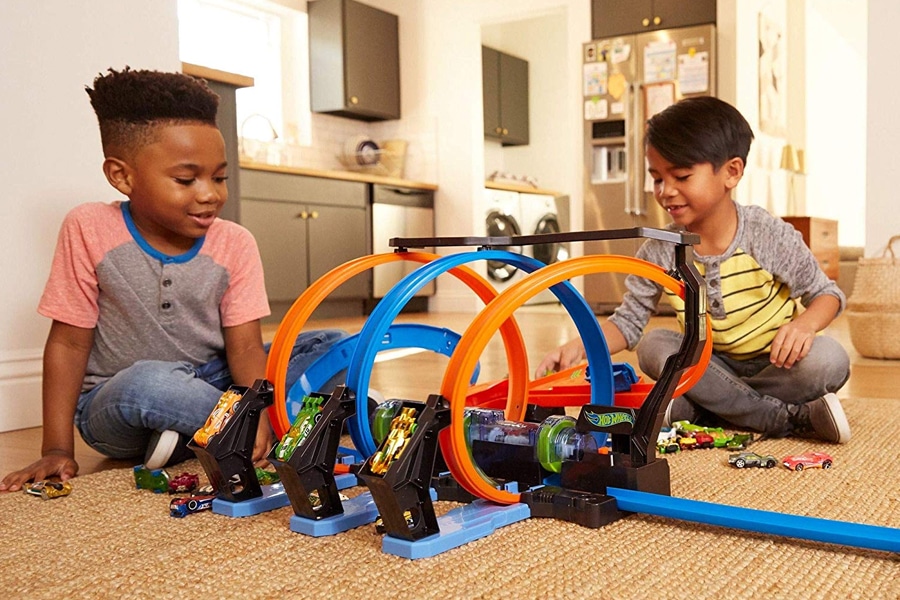 31. Hot Wheels Corkscrew Crash Track Set
We have all too many fond memories of the Hot Wheels Corkscrew Crash Track Set, though it's obviously undergone modifications since our days of carefree youth. When your child grows up, he or she will have those memories, too.
Features: has 3 loops, 3 crash zones, 3 high-speed boosters
Price: from $49.99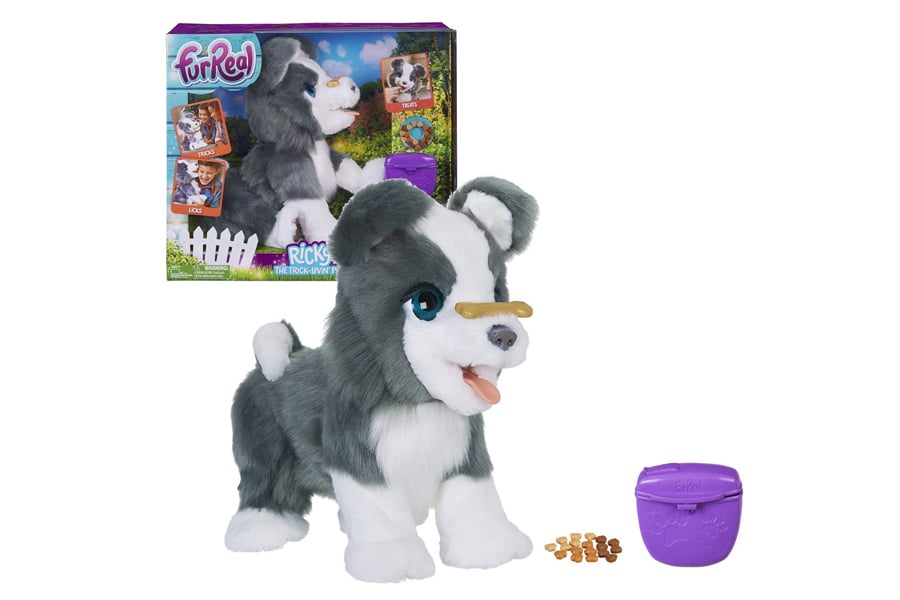 32. FurReal Friends Ricky
His name is Ricky and he's an interactive plush pet with over 100 sound and motion combinations at his disposal. Watch him flip a bone, shake paws, and bark a tune, among other things. He's FurReal!
Features: performs cool tricks; makes 100+ sound-and-motion combinations
Price: from $149.99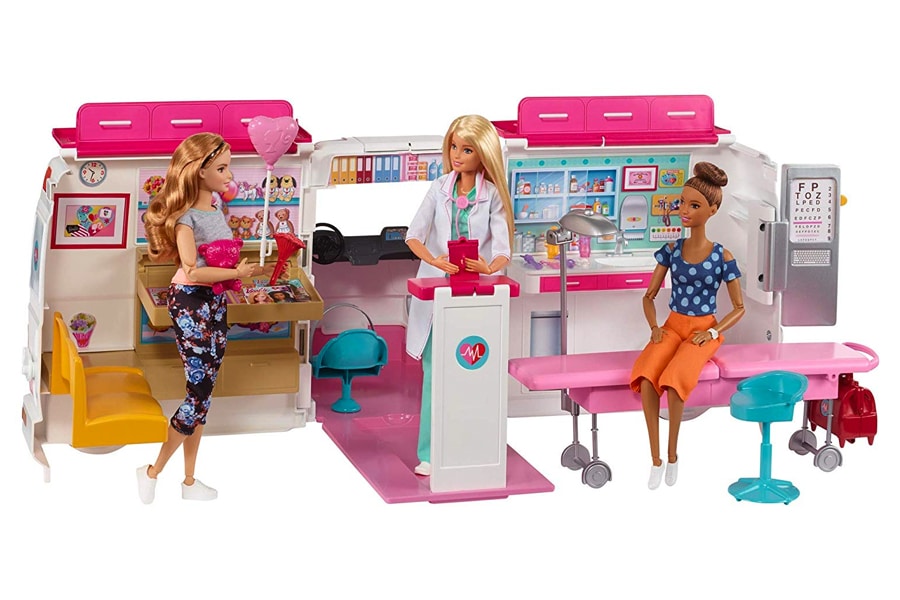 33. Barbie Care Clinic Vehicle
For all Barbie-related injuries, this Care Clinic Vehicle is on-call and ready to roll. Not only that, but you can lift a lever at the back to turn the ambulance into a care clinic with three distinct sections.
Features: with working lights and siren; converts from an ambulance to a 2-foot care clinic
Price: from $75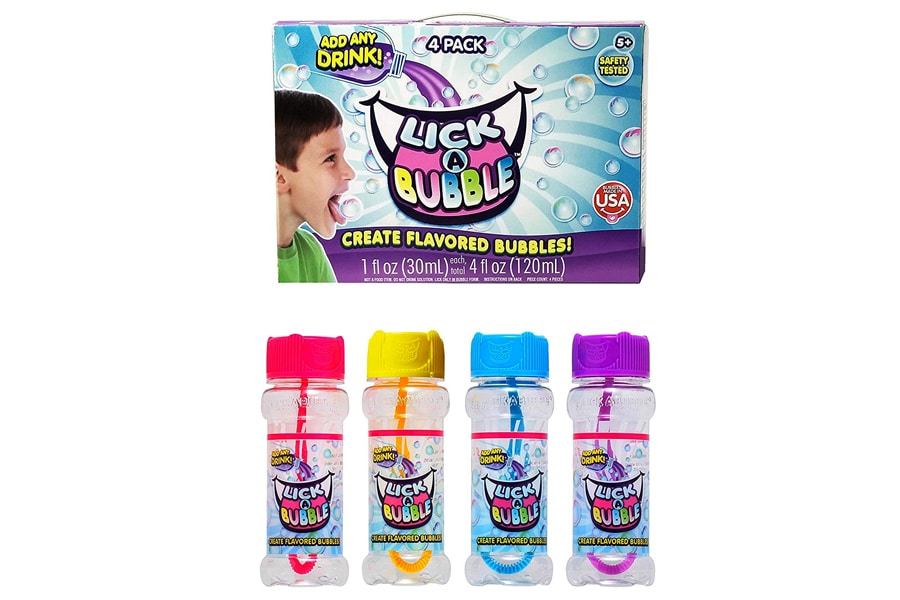 34. Lick-A-Bubble Create Flavored Bubbles
Bubbles you can blow and then taste? Is it just us, or does this product sound amazing?! All you need to do is add your favourite beverage to the fill line, mix, blow, and lick. Some folks say the flavour doesn't necessarily translate, but that won't stop us from chasing down Orange Gatorade bubbles with our tongues out ASAP.
Features: comes with 4 bottles with wands; safety tested
Price: from $9.99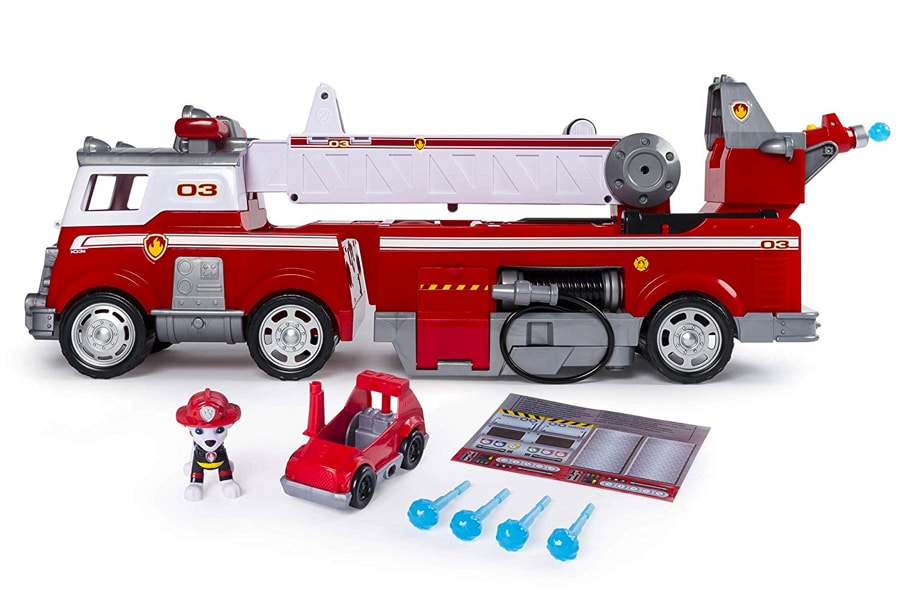 35. PAW Patrol Ultimate Rescue Fire Truck
Equipped with working water canons, a retractable ladder, and a dog named Marshall, the PAW Patrol Ultimate Rescue Fire Truck is guaranteed to please–not to mention inspire–young boys and girls ages 3 and up.
Features: 2-foot tall extendable ladder; action-packed; water cannon launchers
Price: from $90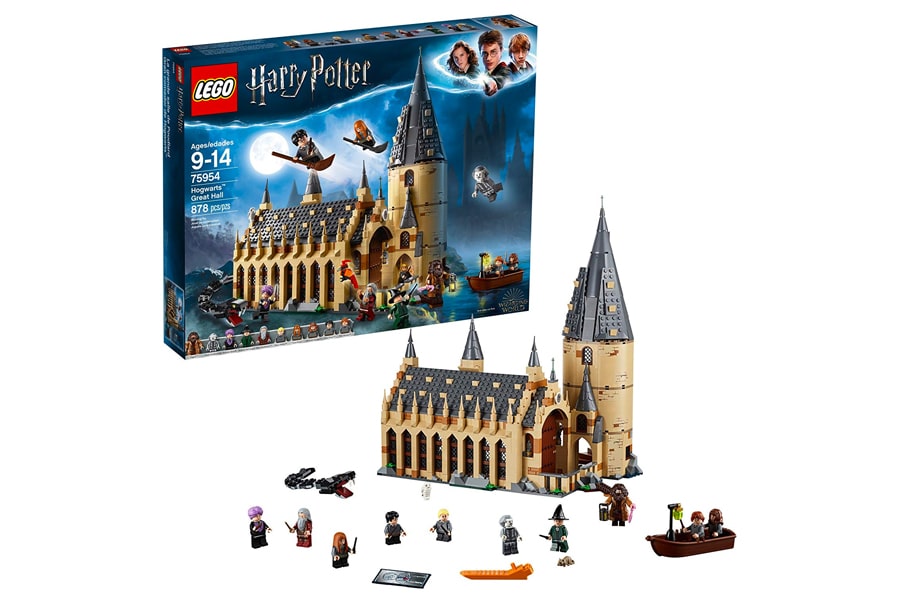 36. LEGO Harry Potter Hogwarts Great Hall Building Kit
When all else fails, go with LEGO. This time around, the ubiquitous brand sets its sights on the Harry Potter universe, and the Hogwarts Great Hall Building, in particular. Featured in the set are 10 mini-figures, including the famous boy wizard himself.
Features: 878 LEGO bricks, 10 fantasy figures; measures over 14 inches high, 11 inches wide and 7 inches deep
Price: from $134.95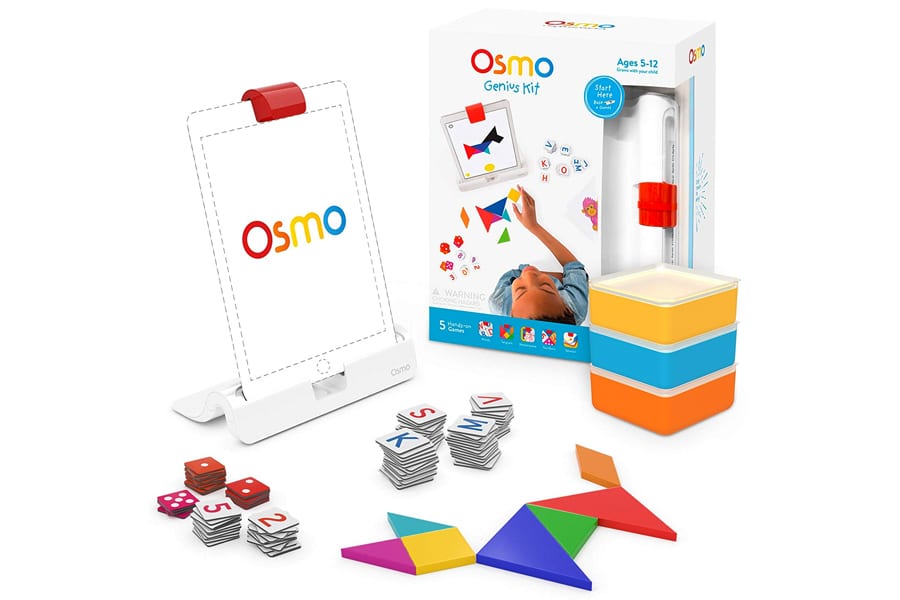 37. Osmo Genius Kit for iPad
Thanks to the Osmo Genius Kit and its five award-winning games–which respectively encourage problem-solving, visual thinking, and creative drawing–your kid might actually learn a thing or two from his or her iPad.
Features: comes with Tangram pieces, numbers tiles, words tiles, stackable storage for each game; 5 game apps
Price: from $88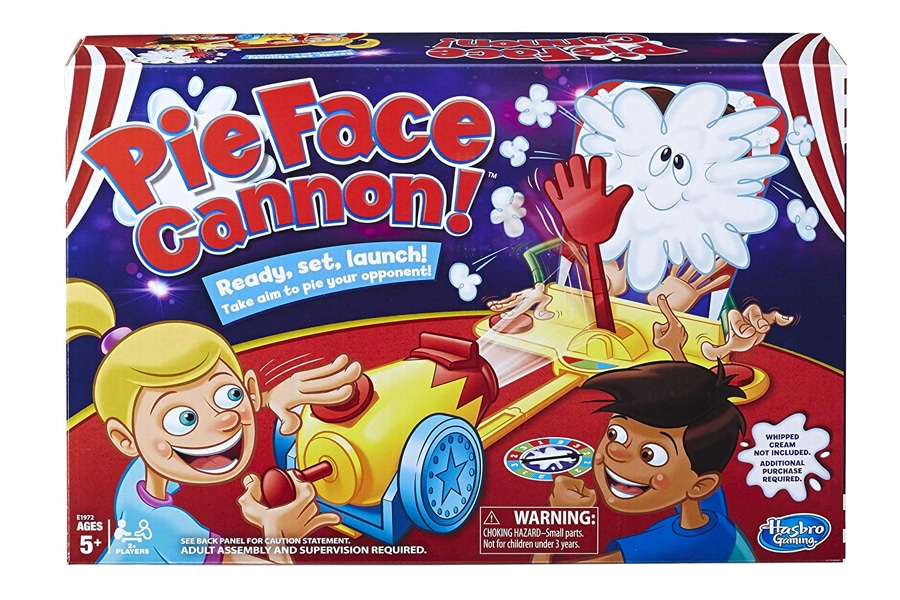 38. Pie Face Cannon Game Whipped Cream Family Board Game
True to its name, this Hasbro board game allows players to launch whipped cream into their opponents' faces. Needless to say, you might want to make sure your kid plays this one in the yard. Whipped cream is not included with purchase.
Price: from $14.99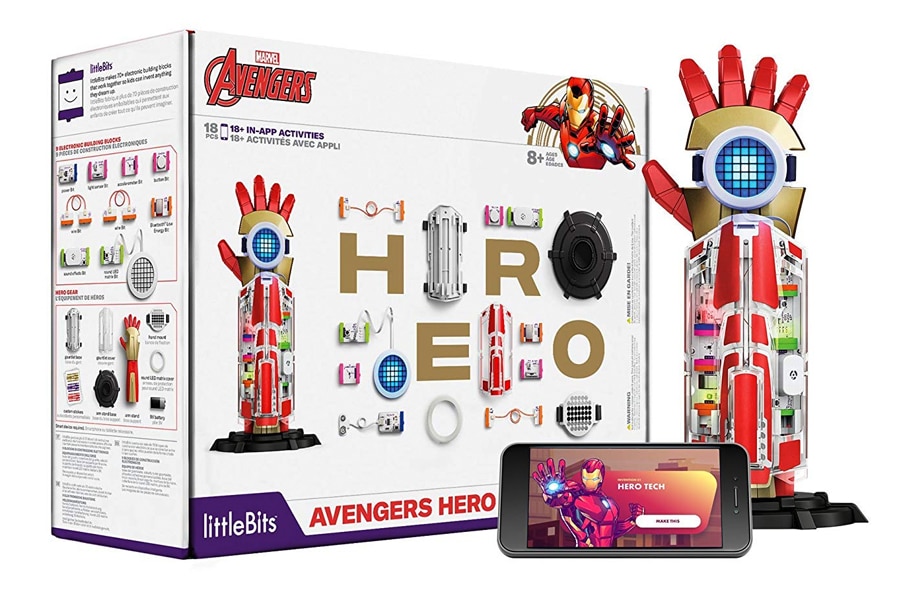 39. littleBits Avengers Hero Inventor Kit
The littleBits Avengers Hero Inventor Kit comes with all the building blocks, stickers, and pieces your kid will need to build his or her own superhero gear. The best part? There's an app that provides step-by-step instructions, meaning you don't have to help if you don't want to. That's called win/win.
Features: over 18 activities
Price: from $69.95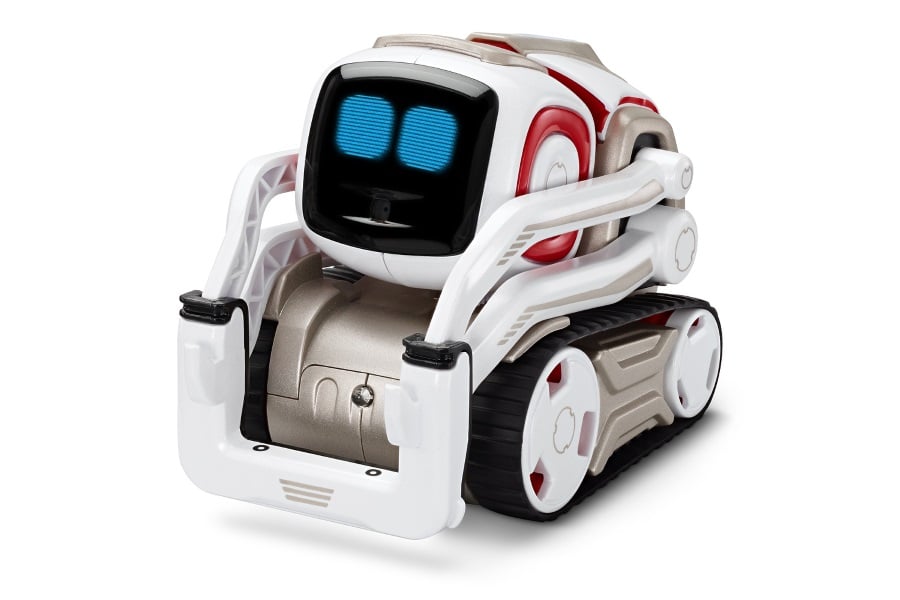 40. Anki Cozmo Robot
Everybody loves Cozmo, the friendly robot friend who makes for an ideal holiday gift. This educational and compatible toy has been a huge hit since 2016, and with good reason. Get one for your kid and see what all the fuss is about.
Price: from $48.99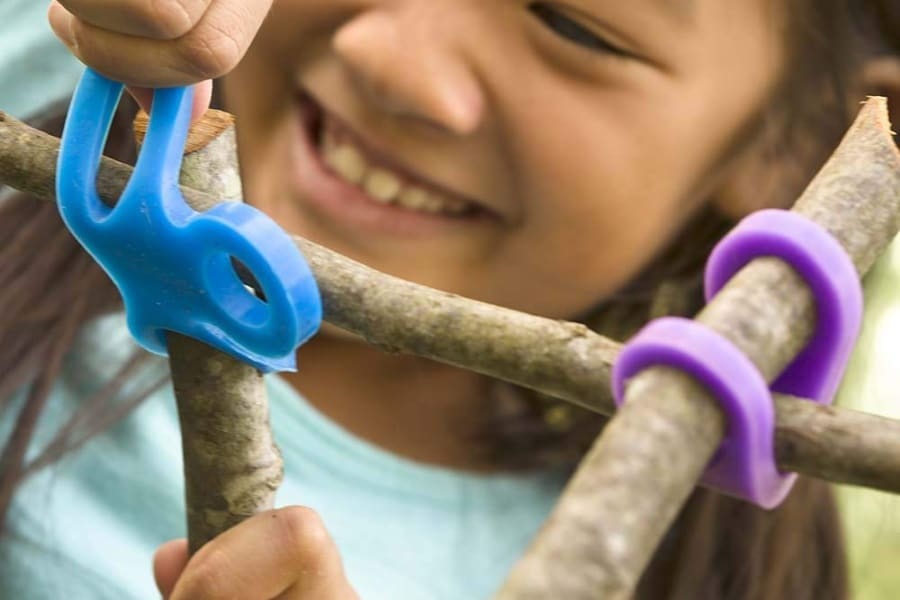 41. HearthSong Stick-Lets Fort Kit
Made of flexible silicone, the HearthSong Stick-Lets Fort Kit offers a variety of colours, and an endless era of creative possibilities. Use it to build complex forts to quirky shapes to everything in between.
Features: easy set-up and storage
Price: from $24.98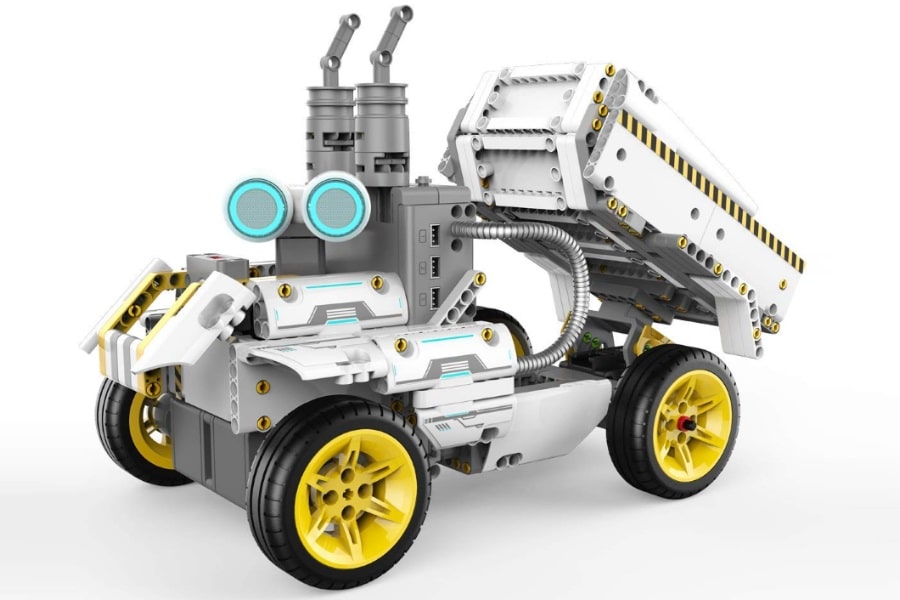 42. UBTECH JIMU Robot Builderbots Series: Overdrive Kit / App-Enabled Building and Coding STEM Learning Kit
These crafty robots from UBTECH are buildable, codable, challenging, acclaimed, and lovable. If your kid is bored with LEGO, you now know what to get him or her instead.
Features: buildable; codable; no tools required; 410 snap-together parts
Price: from $79.99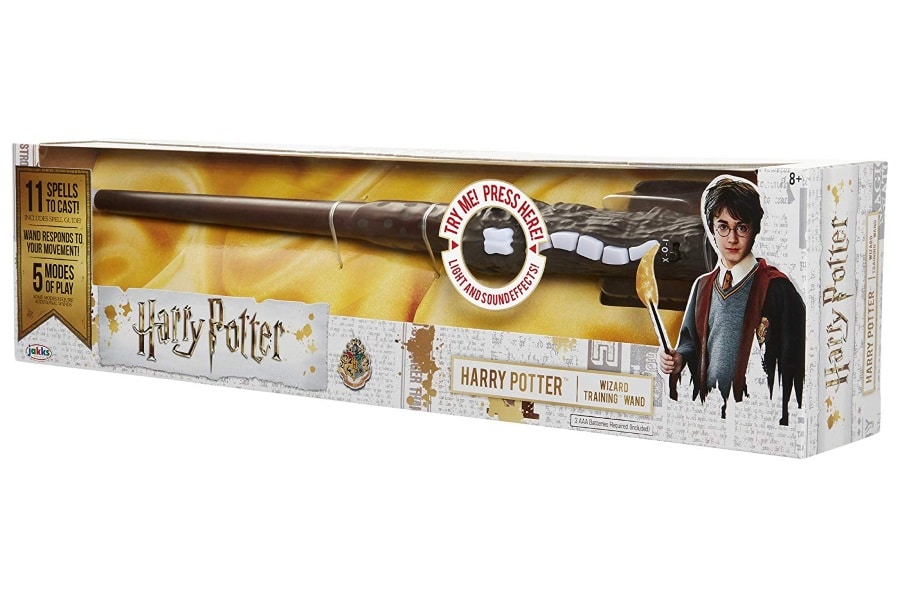 43. Harry Potter's Wizard Training Wand
Like a sword to a samurai, Harry Potter's wand is his most essential asset. Should your kid fancy him or herself an aspiring wizard, consider this popular toy to be his or her first step in the right direction.
Features: 5 modes of play
Price: from $27.99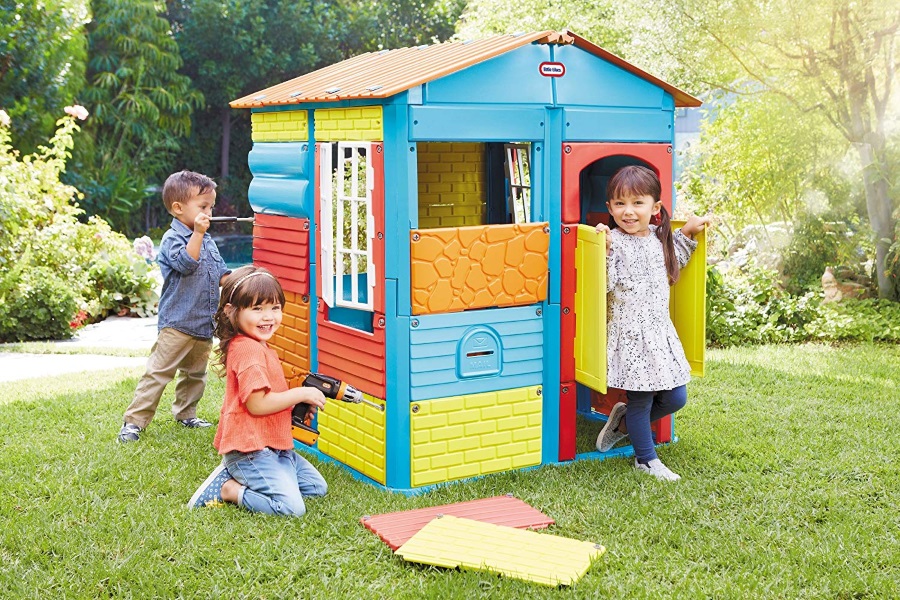 44. Little Tikes Build-a-House
Parents: you build the frame and roof. Kids: you do the rest. Boom. The Little Tikes Build-a-House is now up and running.
Features: 25+ customizable panels and accessories
Price: from $46.99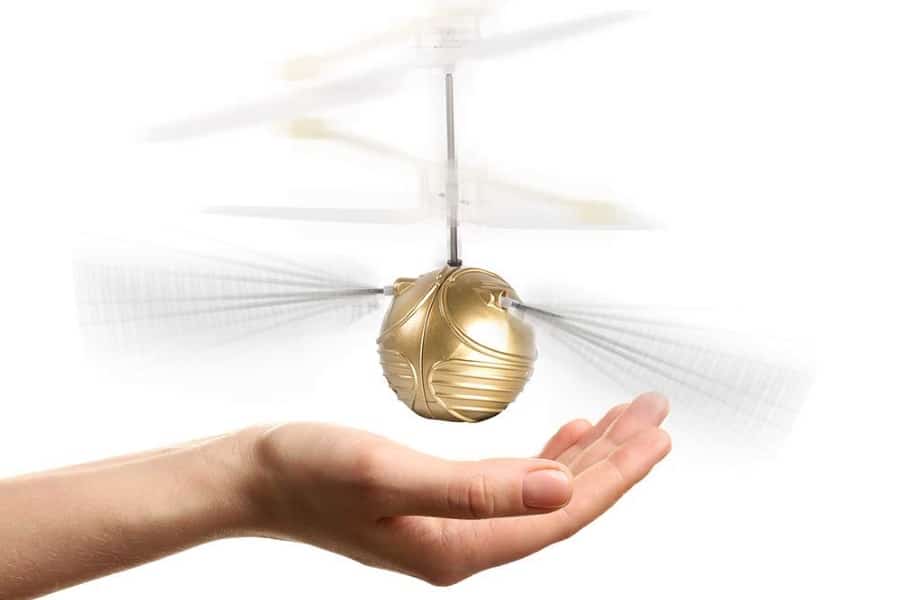 45. WOW! Stuff Collection Harry Potter Golden Snitch Heliball
Harry Potter is the gift that keeps on giving, and this award-winning Golden Snitch Heliball certainly proves as much. You can customise its flight patterns for hours of wondrous entertainment.
Features: official merchandise; customisable flight pattern
Price: from $28.87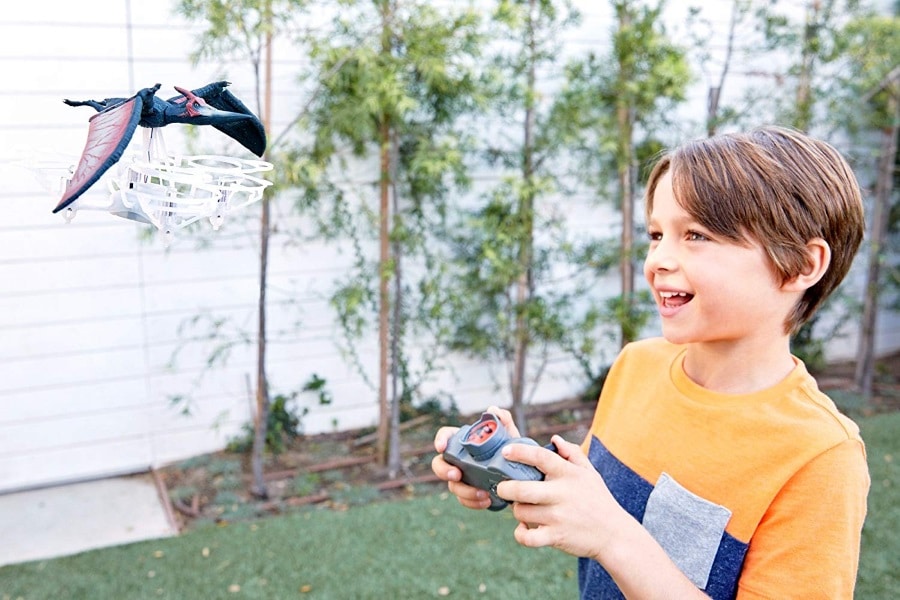 46. Jurassic World Pterano-Drone
Complete with realistic movements and an RC control, the Jurassic World Pterano-Drone sends a toy Pteranodon into flight. Your kid will love it, assuming you didn't get this toy for yourself.
Features: flies up to 25 feet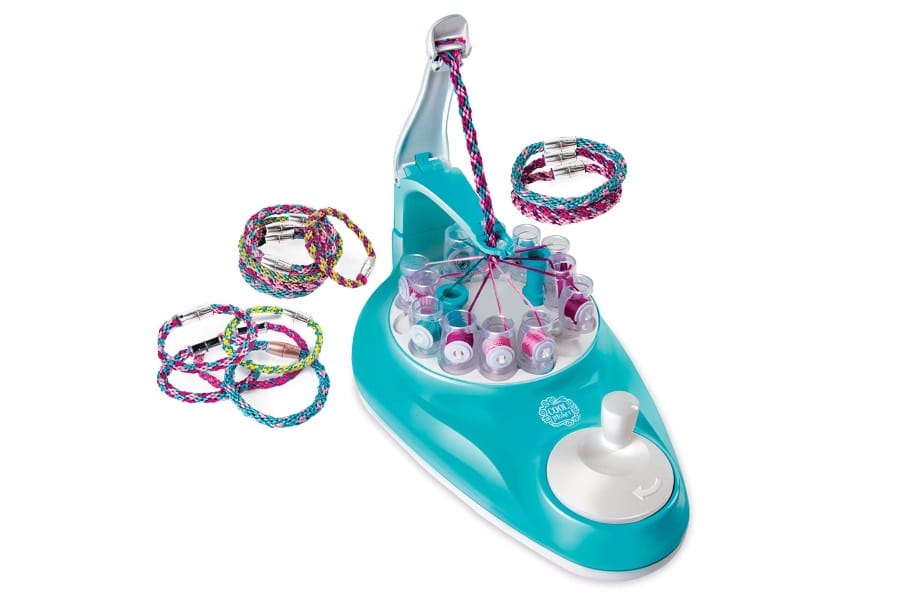 47. Cool Maker KumiKreator Friendship Bracelet Maker
If you can believe it, friendship bracelets are still a thing. And if this Friendship Bracelet Maker is anything to go by, the sentimental jewelry is more popular than ever before.
Features: creates up to 10 beautiful friendship bracelet; 88 premium spools
Price: from $44.99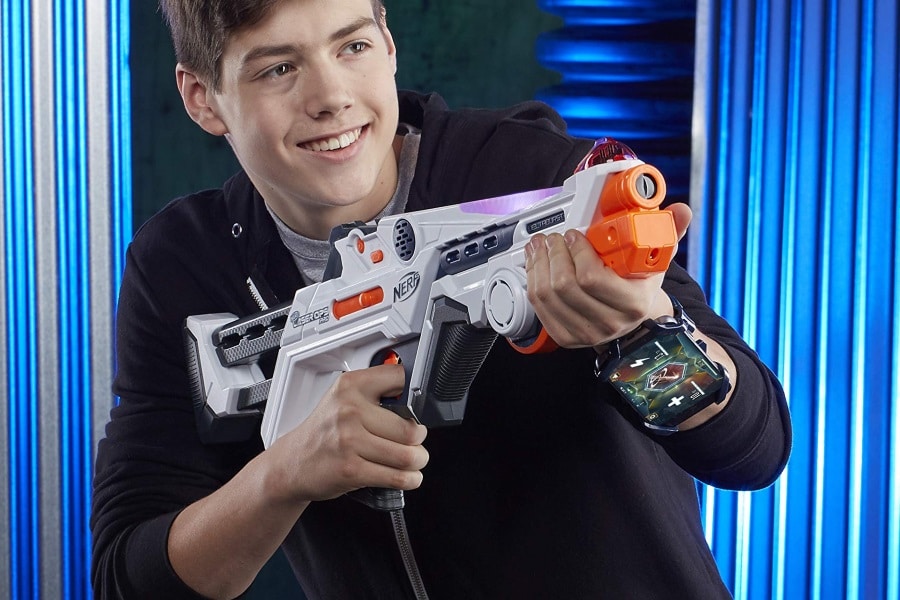 48. AlphaPoint Nerf Laser Ops Pro Toy Blasters
If squaring off in a shooter-style battle against an opponent is up your alley, then these Toy Blasters from Nerf have your name written all over them. Or you can get them for your kid(s). Totally up to you.
Features: light and sound effects; unlimited ammo
Price: from $26.95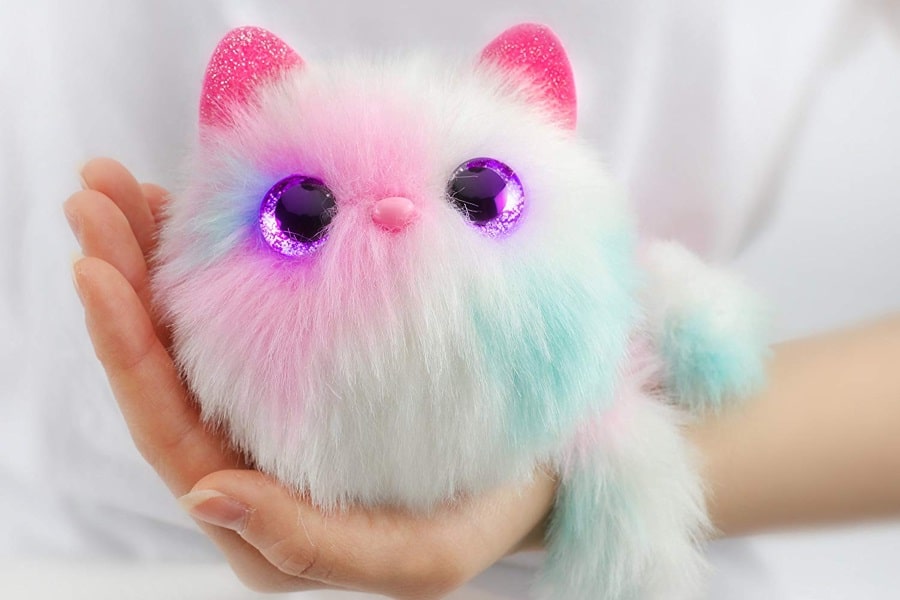 49. Pomsies Patches Plush Interactive Toys
This indisputably cute plush toy inspires all sorts of affection, telling you when it's tired, cold, or hungry. It even does a special dance and emits over 50 unique sounds. Throw in some downright adorable eyes and what's there not to love?
Features: special freeze dance mode; reacts to touch
Price: from $18.17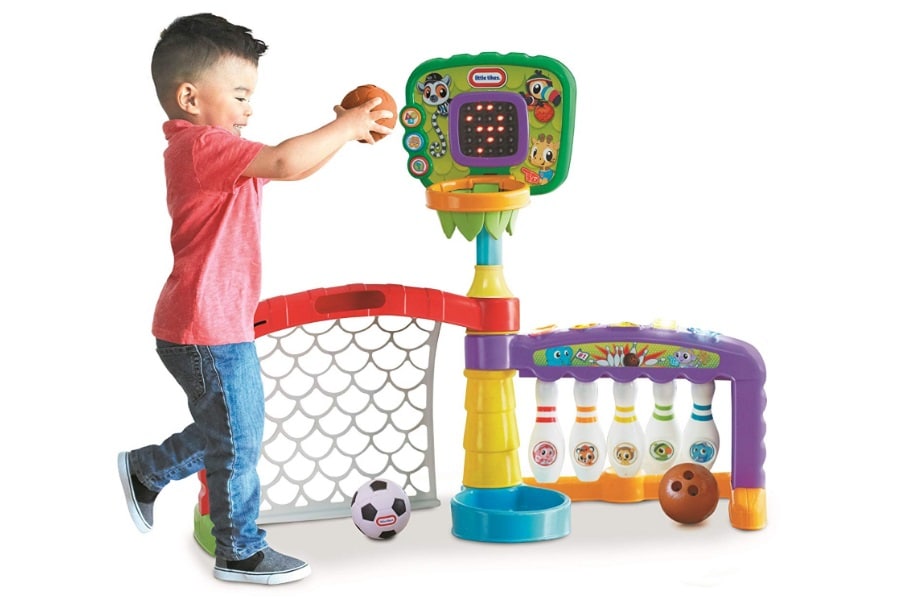 50. Little Tikes 3-in-1 Sports Zone
Does your kid like basketball? Soccer? Bowling? Just one? All three? Maybe two? Not sure? Don't feel like figuring it out? Tired of all these questions? The Little Tikes 3-in-1 Sports Zone is your answer.
Features: 3 sports (basketball, soccer, bowling); with over 75 sounds and phrases
Price: from $54.99
You'll also like:
Amazon Finds October 2018 – Gym Junkie
Huckberry Finds October 2018 – A Cornish Adventure
Top 20 Pop Culture Lego Kits