Our Top Followers on Instagram
Last week we featured an article listing our top followers on Twitter, and given that our Instagram following is exponentially bigger, it only makes sense that we'd have an even longer list to bring you of our top Insta-buddies. It's not with zero risk that we out the big names among our loyal followers; some may recall how excited we were to find out that the real Jimmy Fallon was an apparent fan a short while back, only to have him unfollow us two days later. Ouch.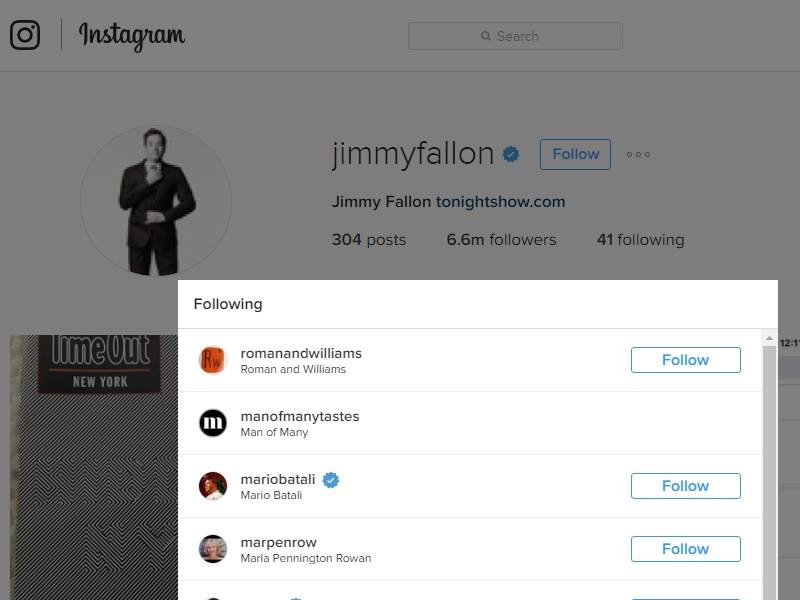 This diverse, eclectic list of celebrities, actors, rugby players, cricketers, swimmers, rugby players, TV show hosts, singers, Instagram models and rugby players is a diverse cross-section of society and a true representation of what Man of Many is really all about. Please enjoy.
p.s. You can follow Man of Many on Instagram Here.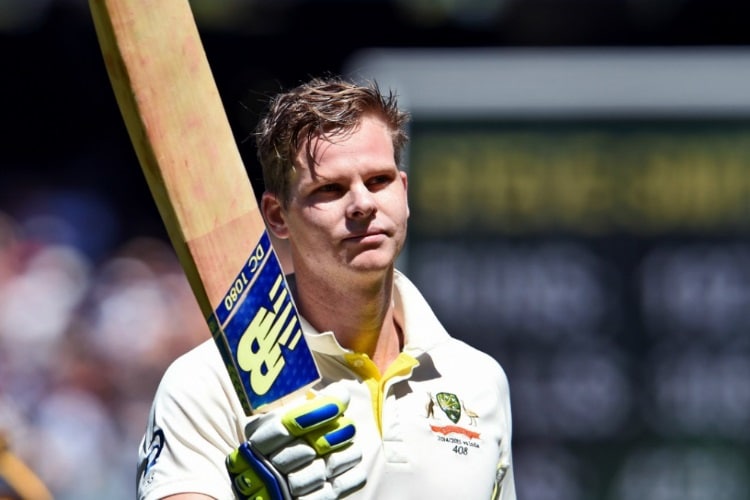 Steve Smith
The freckly-faced youngster who heads up our cricket team on every level, and is possibly the greatest cricketer in the world, hasn't done too badly for himself thus far. He obviously exercises as much taste in Instagram follows off the field as he does in batting prowess on the field, and we're proud to name him as our fan (we're fans too, Stevie boy.)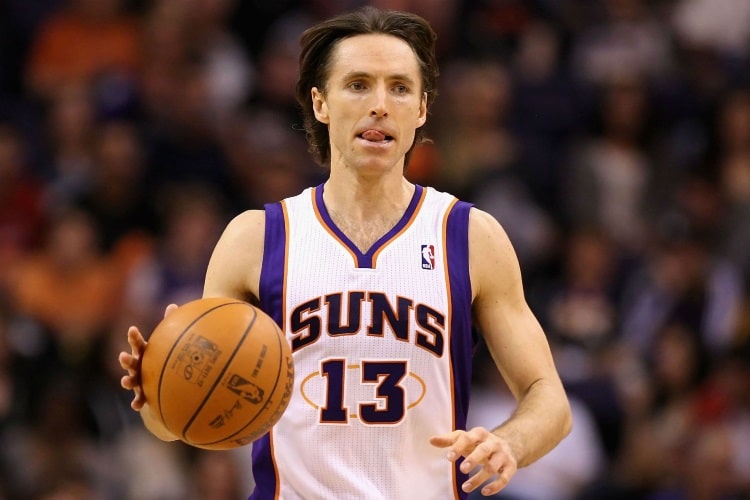 Steve Nash
Ex-basketball dabster Steve Nash leads a colourful life if his Insta-feed is anything to go by, and he's not stopped the active lifestyle in any way. When he's not meeting President Obama, he's flicking through our very own quality Instagram pics.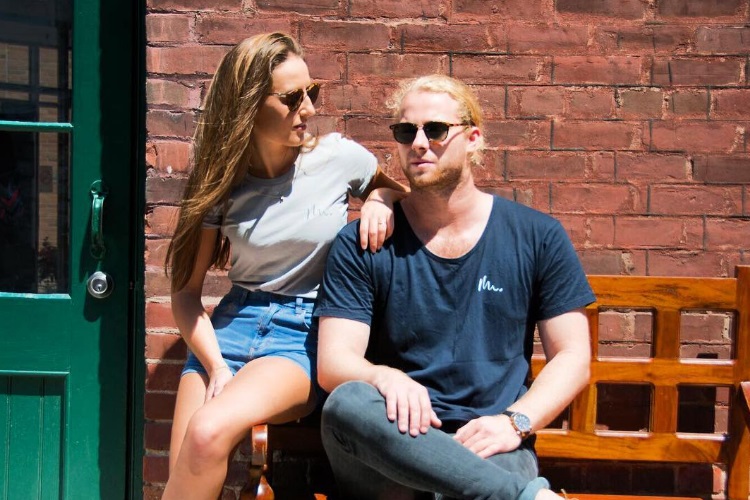 Jack Hemmings
So maybe we'll never know who Jack Hemmings really is. Apart from his brother having some quality pipes as frontman for Sydney rockers 5 Seconds of Summer, there's not too much given away in brother Jack's hugely popular Instagram feed, all we know is that he has some quality swag, and that's A-OK by us.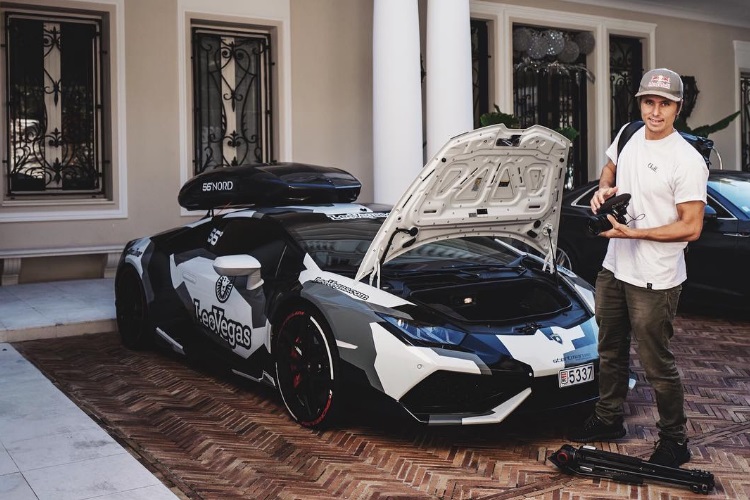 Jon Olsson
Professional skiier, supercar enthusiast and well-loved vlogger Jon Olsson is about as dangerous on a set of skis as they come, and has a proclivity for Man of Many too, it seems.`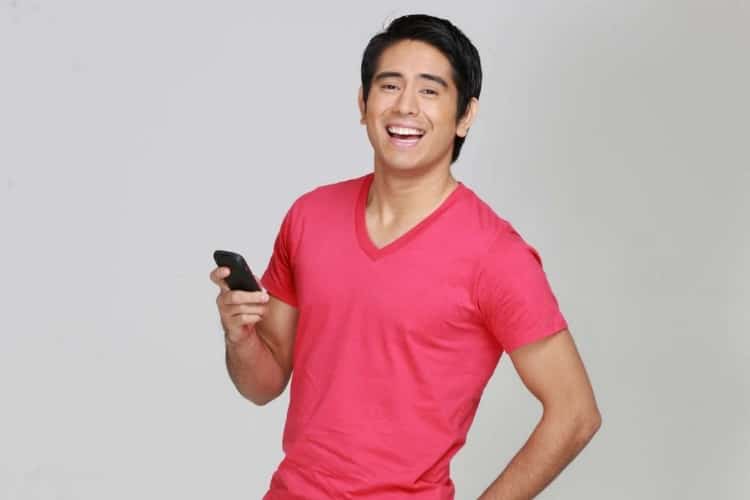 Gerald Anderson
Filipino-American actor, TV producer, dog-rescue activist and cyclist Gerald Anderson is a man of many talents, so it only makes sense he'd be a fan of our's also.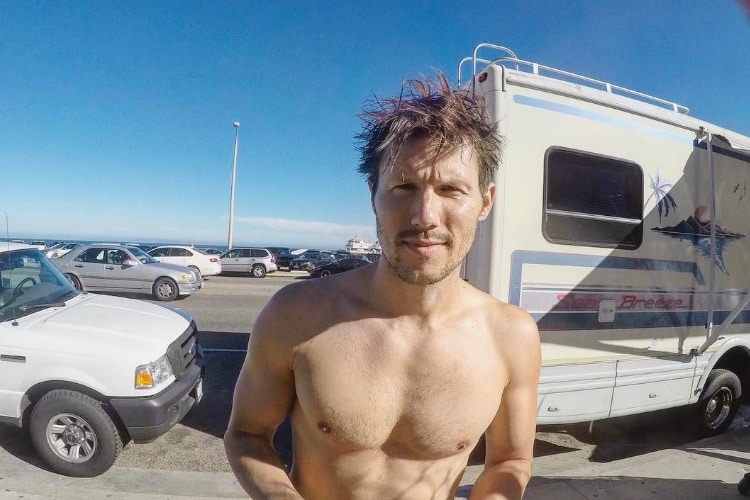 Jason Dundas
Aussie host with the most Jason Dundas has carved out a nice little niche for himself as one of the best comperes in the business, both on home grounds and abroad. He's the current face of The X Factor and we're delighted to have him as a fan.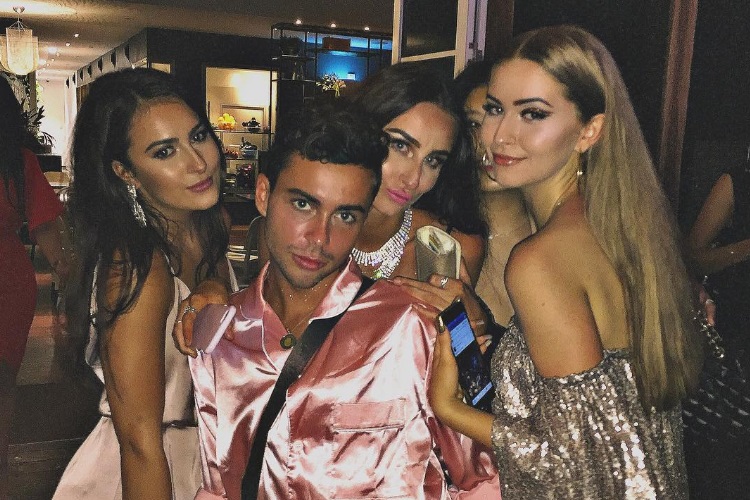 Kurt Coleman
Kurt Coleman, one of social media's greatest enigmas, is nothing if not charismatic, and he has about as many shits to give as a mustard yellow 1978 Datsun Sunny. Love him or hate him, he loves himself, and he loves you, and, evidently, he also loves Man of Many.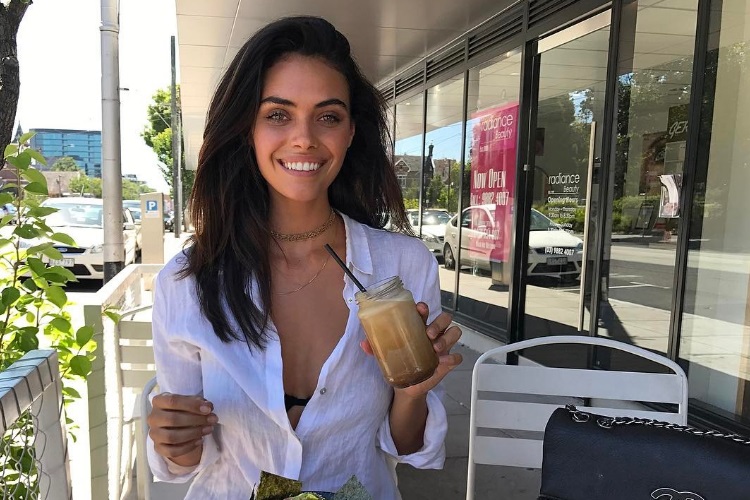 Monika Clarke
One of Instagram's great beauties, and apparent motorcycle enthusiast Monika Clarke has come a long way since growing up in the small Victorian town of Swan Hill, and a quick glance at her Instagram indicates her travels aren't slowing down any time soon.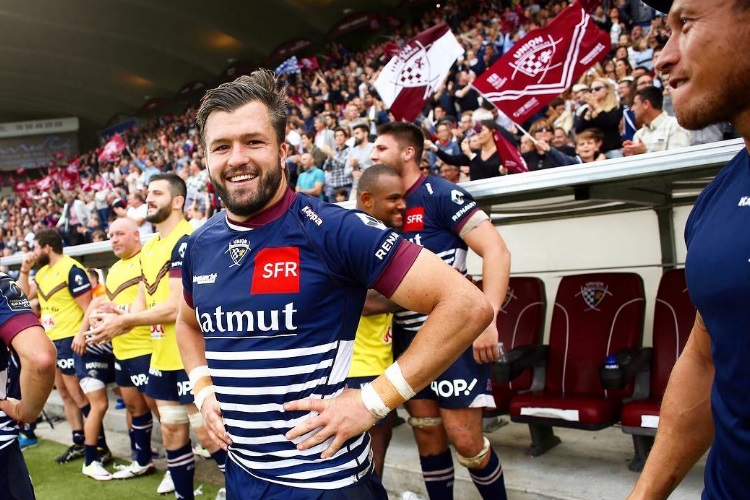 Adam Ashley-Cooper
Mr Versatile himself, Adam Ashley-Cooper, one of Australia's greats on the rugby field, is a legend in his own right, made only more legendary by the fact he likes us.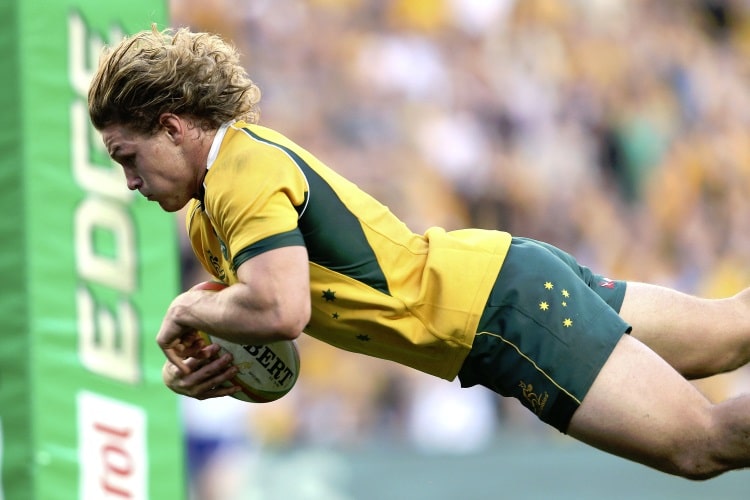 Michael Hooper
Strapping millennial and Waratah's captain Michael Hooper is another rugby player who knows where to look for the best advice on style, tech, fashion, gear and all things Man of Many.
Drew Mitchell
Another rugby player? Okay, if we must. Drew also follows us on Twitter so we know he's as dedicated to our cause as he is to killing it on the football field, at home and in France.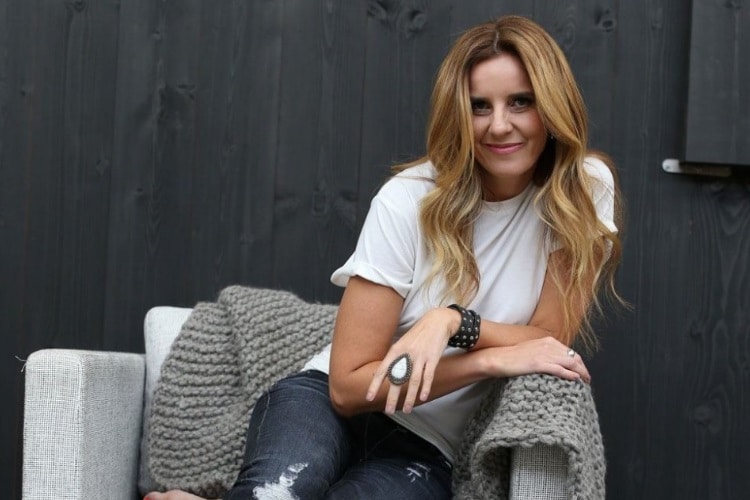 Lisa Messenger
Despite her feed comprising mostly wishy-washy inspirational quotes, it's hard to dislike CEO of The Messenger Group and founder slash editor-in-chief of Collective Hub Lisa Messenger. Afterall, dubious ruminations aside, she has bloody great taste in men's blogs.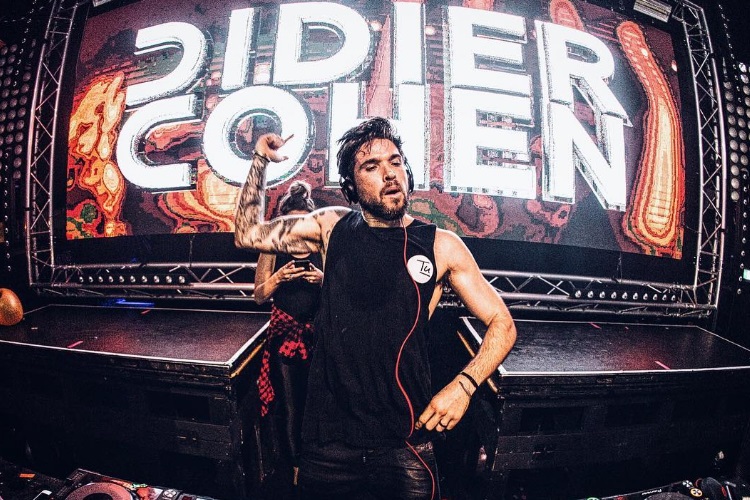 Didier Cohen
DJ, producer, heartthrob; Didier Cohen does it all. The LA born jack of all trades is a jet setter who's found his groove in more ways than one, probably with at least a little help from us along the way(?).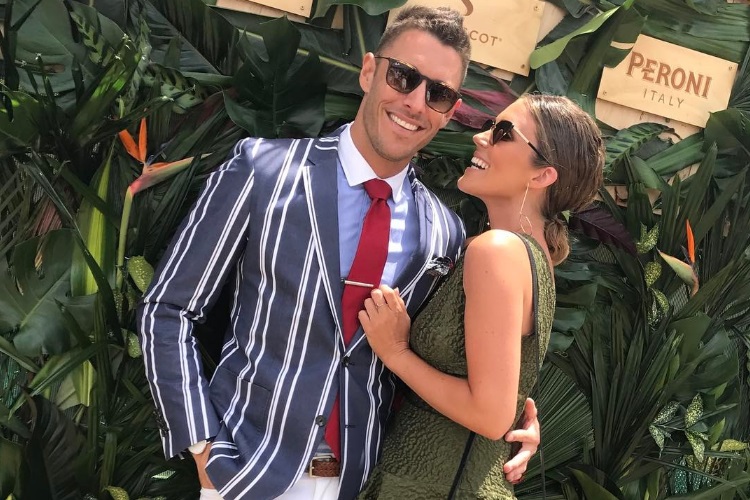 Lee Elliott
One of our favourites, every bloke who watched it will hate to admit that they definitely had a moment of reserved excitement when Lee won The Bachelorette last year. With a wedding on the cards, Mr Elliott has broken the hearts of many Aussie lasses, but definitely not ours. Onya Leeroy.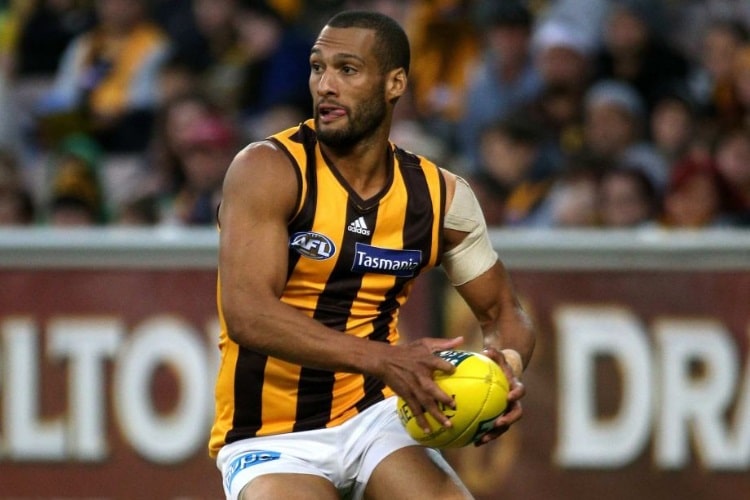 Josh Gibson
Hawthorne hero Josh 'Gibbo' Gibson is a bit of a man's man on the field, but obviously likes to stay up to date with the latest trends when he's not donning the team colours.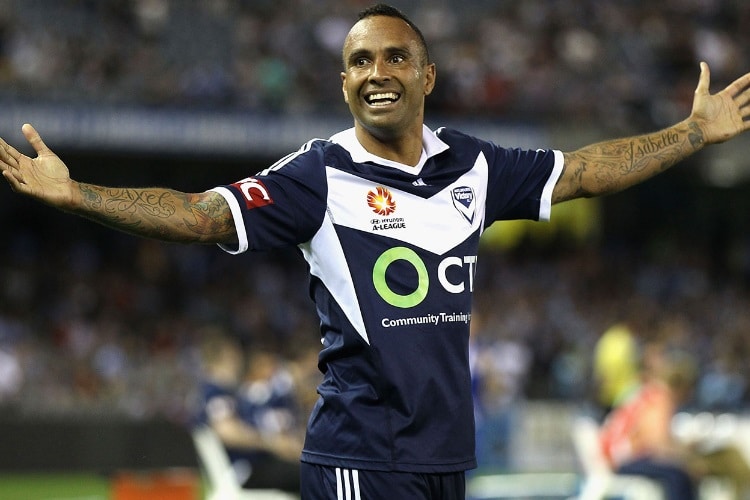 Archie Thompson
Kiwi expat Archie Thompson is one of our local superstars on the round kind of football, amassing a huge collection of soccer fans and being a generally top bloke in the process. He currently plays for Heidelberg United in Victoria and bends it like Beckham, and then some, when he's not immersed in one of our fantastic articles.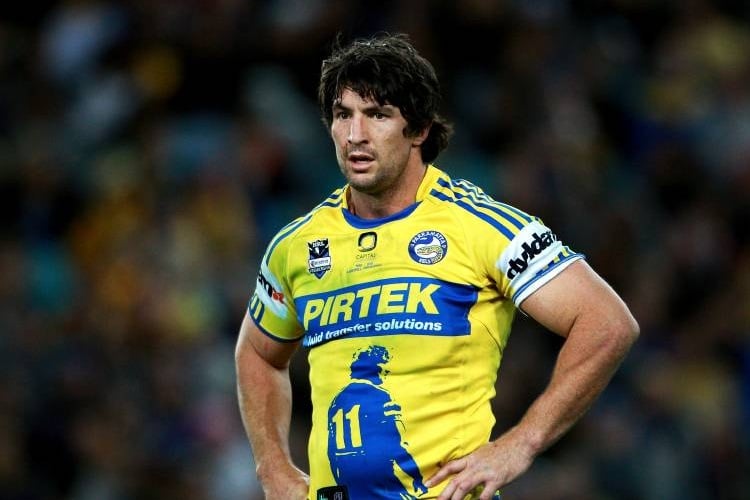 Nathan Hindmarsh
Another one of our die-hard (both Twitter and Insta) followers who made his name playing a highly celebrated career for the Parramatta Eels before retiring a legend. Thanks for the support, Nasty Nate.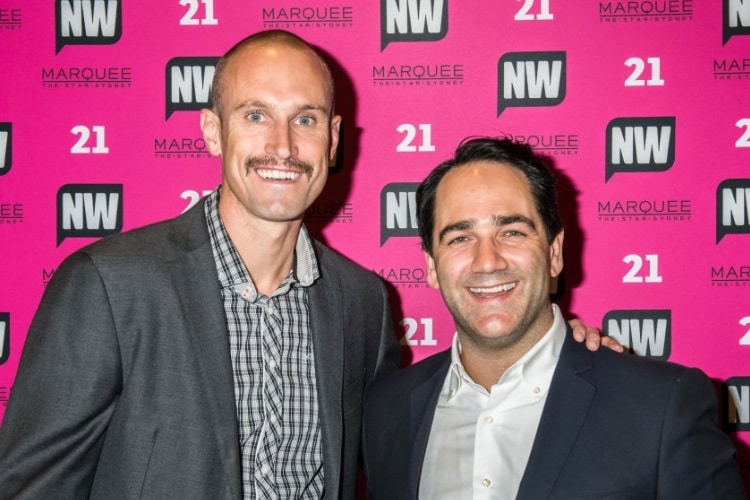 Fitzy & Wippa
Do they really need an introduction? Ryan Fitzgerald and Michael Wipfly are leading men in the Australian radio scene. Fitzy joined long-time radio jock Wippa after his highly celebrated AFL career and the two have never looked back. We think we're in pretty good company.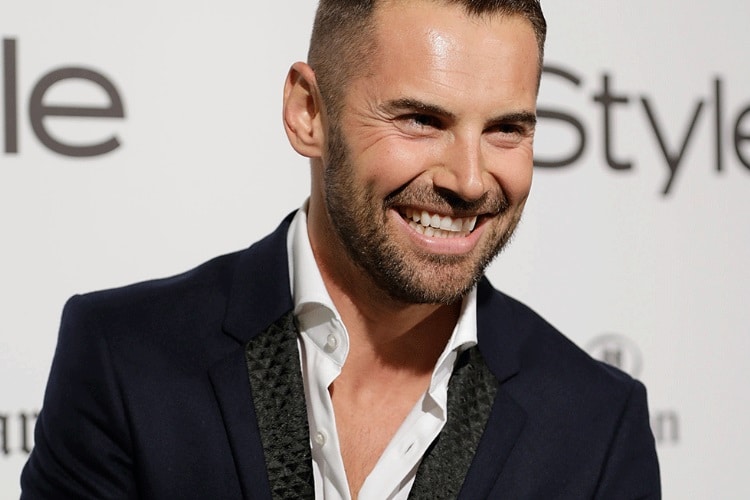 Daniel Macpherson
You know you've made it as an actor when you've achieved three important goals. One, star in Neighbours. Two, get a gig on The Bill. Three, why, follow Man of Many of course. D-Mac is a bona-fide pro.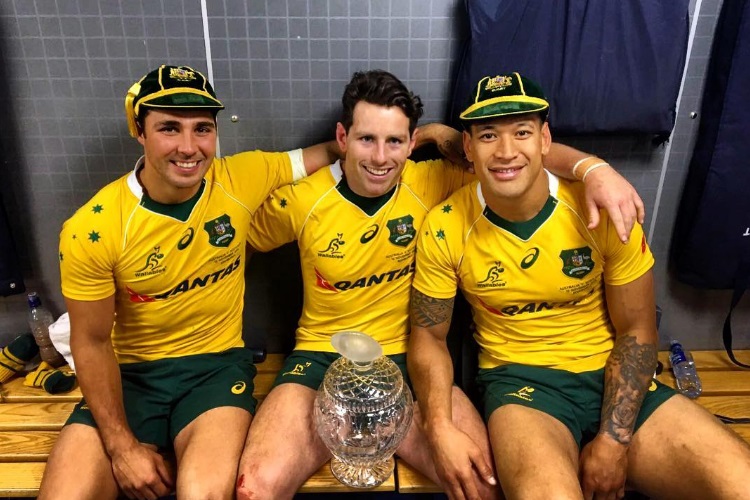 Bernard Foley
So maybe rugby players are our thing. Who knows? We're not complaining. Bernard Foley is in good company on this list and rightly so, he's a Wallaby.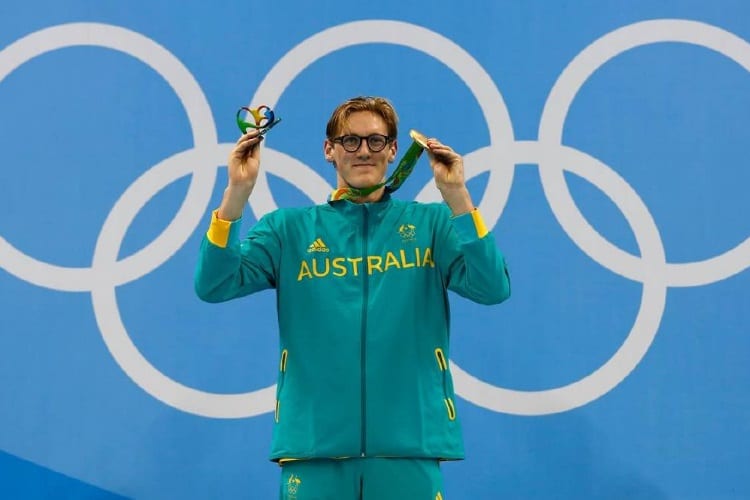 Mack Horton
The plucky youngster Mack has wasted no time in securing his place as one of Australia's sporting greats, with gold medals in just about every competition one could name, including the Olympics. He's an absolute demon in the pool and there's no indication he'll be resting on his laurels anytime in the near future.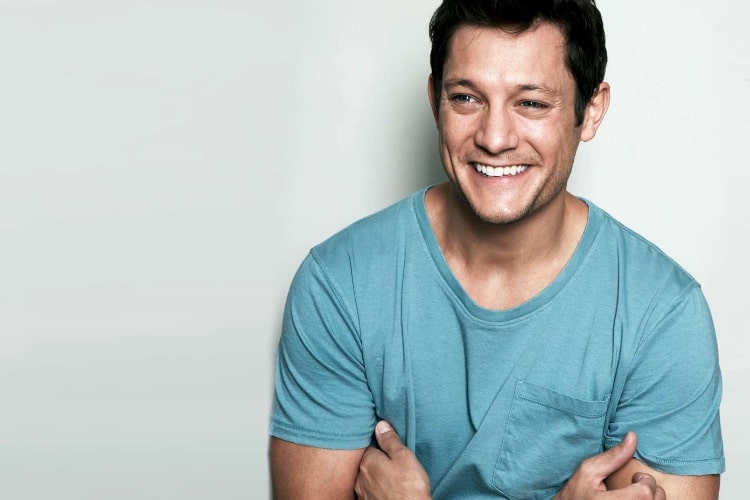 Rob Mills
Fans of the inaugural season of Australian Idol will fondly recall Millsy, with his chirpy demeanour, cheeky grin and coveted vocal prowess. He's since wowed crowds in theatre productions and on a few more shows on the telly, and is one of our long-time listeners.
Will and Steve
Endearingly crowned 'The Pommies' on Seven's My Kitchen Rules back in 2015, these guys won the grand final and are now two of Britain's best celebrated exports down under. They've already got a book out and are also known for their insightful restaurant reviews.
Nathan Jones
Nathan Jones is one of Melbourne's most loved AFL players, and despite his young age, has been on the field professionally for almost 12 years now. He currently captains the Melbourne Football Club in the AFL and is one of the many switched-on sportsmen who follows Man of Many.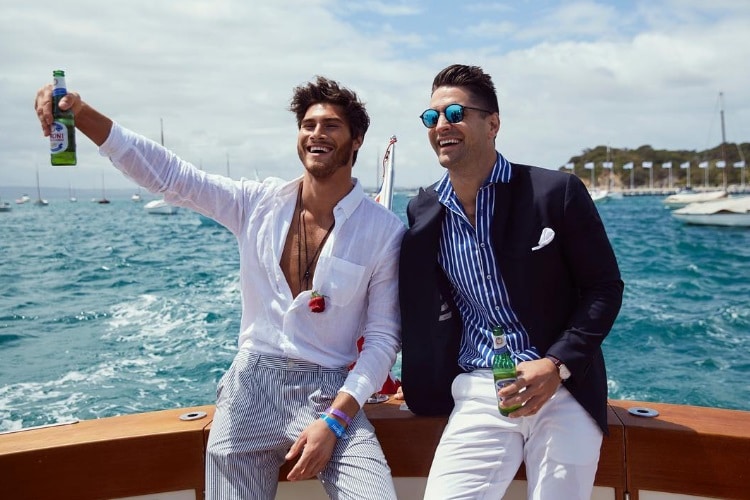 Ed Lower
Ex-Big Brother husemate-cum-Instagram sensation Ed Lower is one of the many who've found their true calling on Instagram, sharing snaps from all over the world that make us green with envy of their gallivanting exploits. Not a bad gig, really.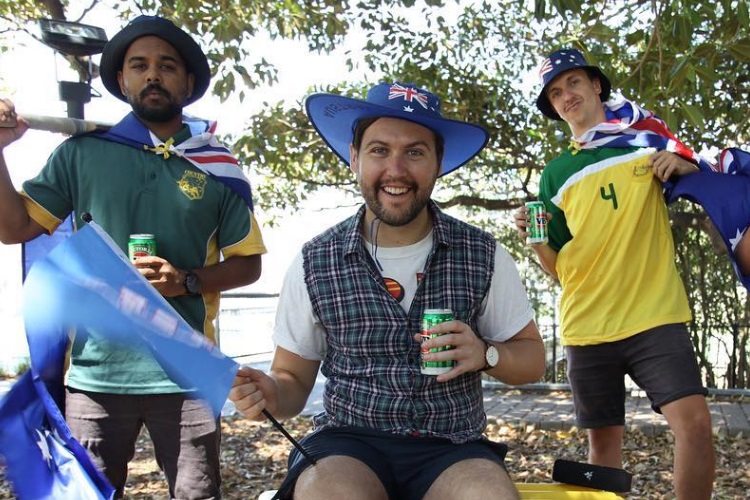 The Roundabout Crew
Ken, Tom and Elliot are the Sydney based funsters behind the YouTube hit channel The Roundabout Crew, famed for their hit series 'Shit Nobody Says in Canberra' and 'The Australiana Hostel'. Get the stapler before hitting play, your sides may split.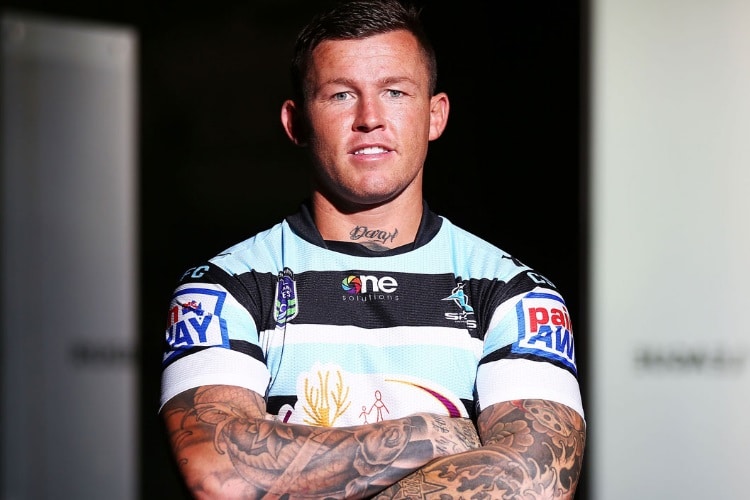 Todd Carney
That's right folks, you heard it here first. The bad boy of NRL Todd Carney is amongst our loyal fans. Once embattled by his oft-outrageous and over-publicised party boy antics in Oz, the talented footballer has done a stellar job of rebuilding his reputation in France and, if by chance he is back on the naughty water, at least we can sleep easy knowing that the wine he'll be sipping in Bordeaux is better than the piss he was sinking down under.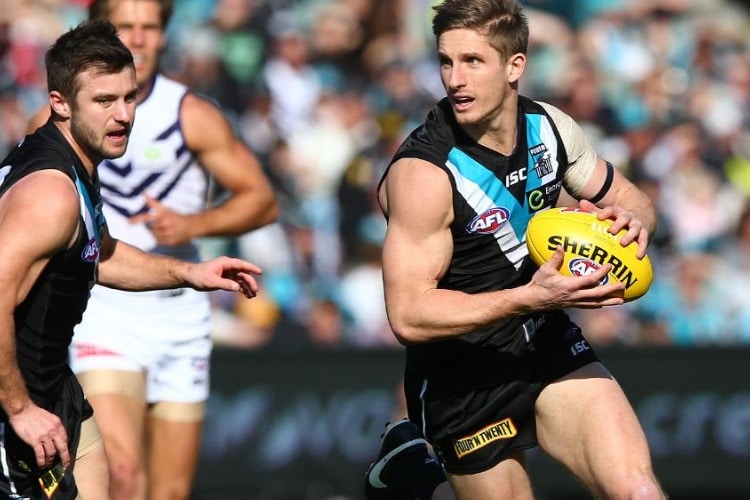 Hamish Hartlett
What Port Adelaide's rising star Hartlett lacks isn't quite yet known. Pick of the litter at only 18, he's now been playing professionally for 8 years. He's ridiculously agile, can handle a ball like a yoyo, has eagle eyes and to top it all off, he's just so goddamn stylish. With steeze oozing from his Instagram pics, we're glad he looks to us for inspiration.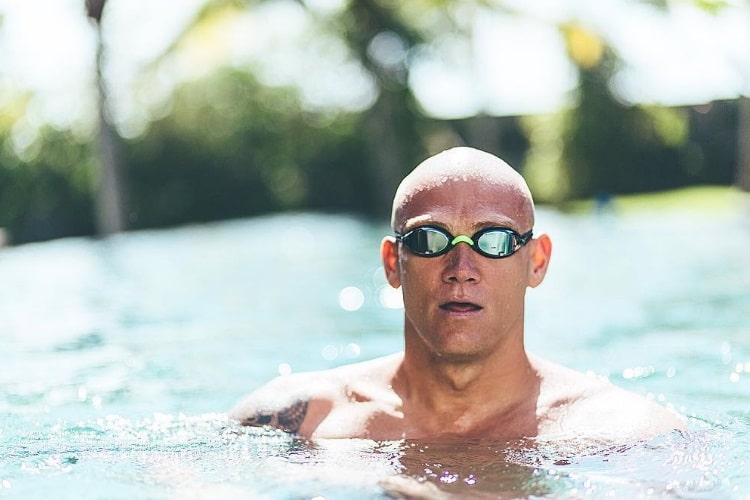 Michael Klim
The Klimmeister (shh. It might stick.) is a loyal follower, and we're glad to have him. In a not-so-past life he won just about every medal and trophy under the sun for Australia in the pool, and now enjoys family life as a proud husband and dad as well as being the benevolent overlord of cool skincare company Milk & Co.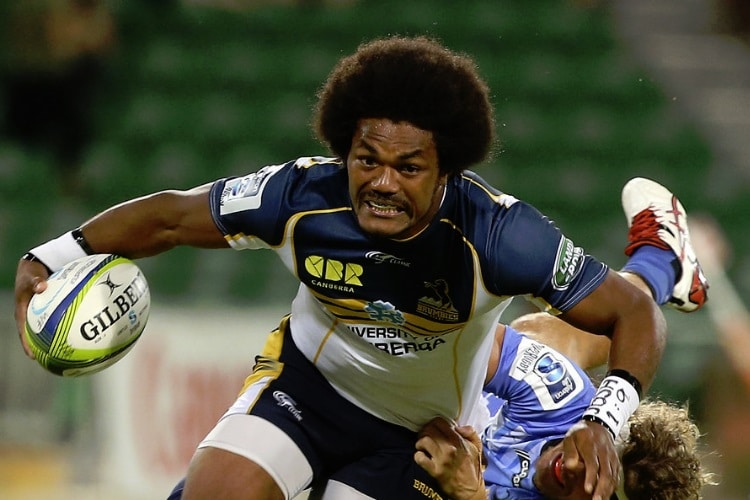 Henry Speight
Last rugby player on the list. Promise. Henry Speight is a Fijian-born footballer who has made waves in Australia as a serious pro athlete, having played for the Brumbies and, currently, the Canberra Raiders. He's understandably proud of his homeland and his Insta feed is a great mix of shots from around the world intertwined with the natural beauty of Fiji.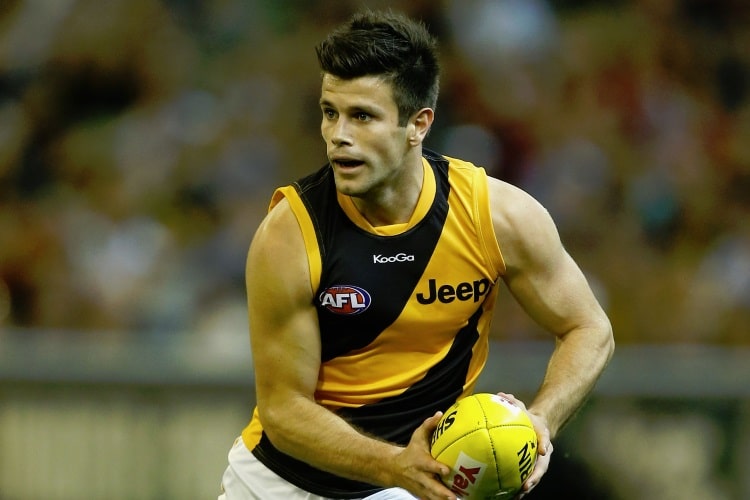 Trent Kotchin
AFL star and Richmond captain Trent Kotchin has enjoyed a decorated career in his 26 years, probably almost as much as he enjoys reading the insightful words on Man of Many, or at least having a squiz at the top-shelf pics we share with our beloved readers.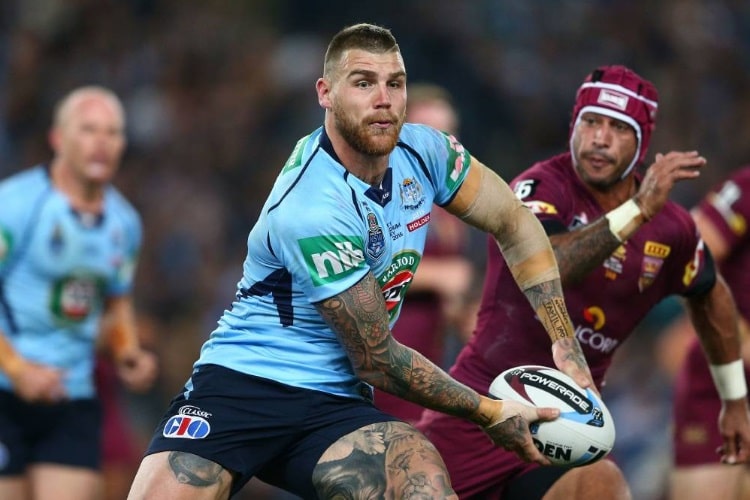 Josh Dugan
I lied. Whatever. So sue me. This is ACTUALLY the last Rugby player on the list. St George Dragons star Josh Dugan is one of NRL's top names, with a bevy of well-played matches under his belt. He's come a long way since growing up in the suburban town of Garran, Canberra, and will no doubt continue to succeed, probably because of his fondness for our humble online magazine.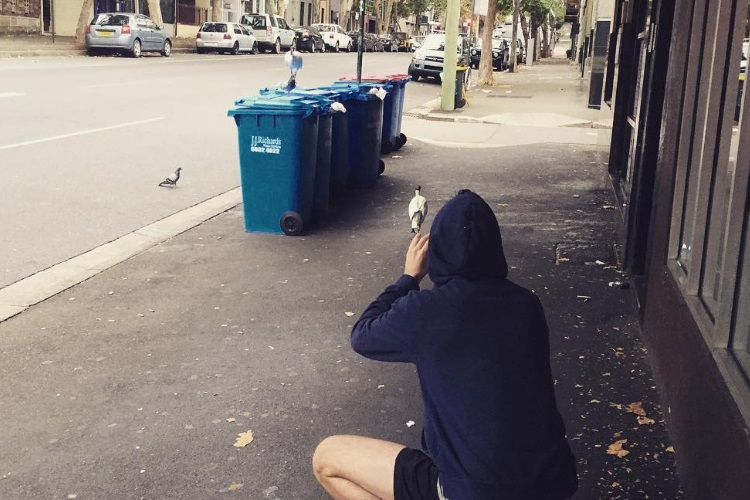 Sydney Ibis Guy
We're not sure who this guy is… but all we know is that he loves ibis, and us apparently. #who
You can follow Man of Many on Instagram Here.