It's being described as an absolute "trainwreck" by political analysts, but US President Donald Trump's bizarre interview with Australian journalist Jonathan Swan makes for interesting viewing. On the return of Axios on HBO, Axios National Political Correspondent Swan sat down with the Commander-in-Chief to discuss patriotism, the upcoming election, US Foreign Policy and the Black Lives Matter movement. However, it was the awkward response to Swan's coronavirus probing that has landed Trump in hot water.
You'll also like:
Melbourne's Tough New Lockdown Restrictions Explained
What are Non-Essential Services? A Full List of Australia's Essential Businesses
33 Places You Can Buy Face Masks in Australia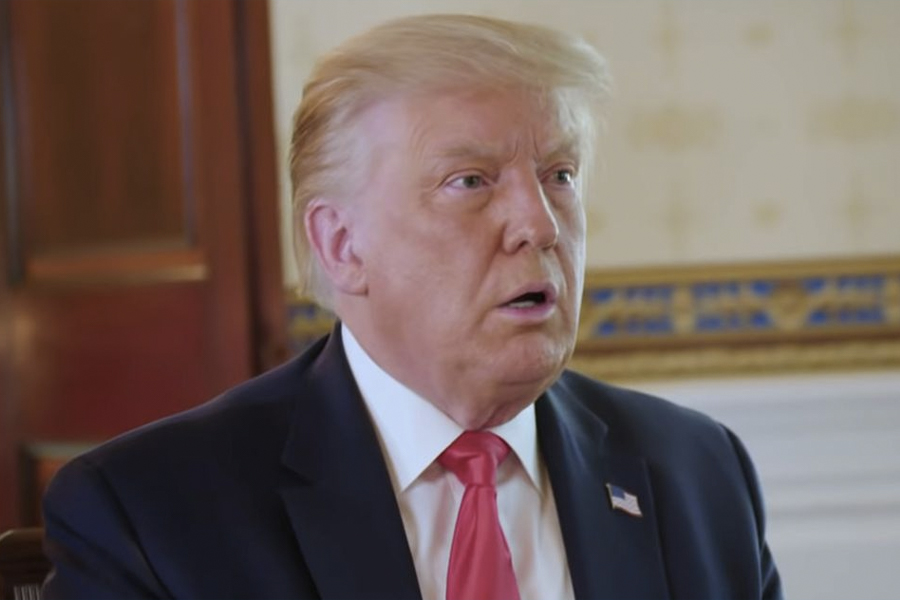 Swan pressured Trump to reveal the US government's strategy for COVID-19 mitigation and resolution, which has so far killed more than 156,000 Americans, but was left empty-handed and open-mouthed. The tirade of confusing graphs and charts, many of which featured inaccurate or misrepresented figures stunned the Aussie journalist, whose looks of bewilderment have since become the stuff of meme-legend.
Throughout the interview, President Trump insisted that the virus was being contained, at one point even claiming that the US was doing better than the world in "numerous categories". It was at this point that Swan questioned his figures, only to expose that Trump was solely relying on favourable data, not the per-capita death rate that paints a decidedly less impressive result.
.@jonathanvswan: "Oh, you're doing death as a proportion of cases. I'm talking about death as a proportion of population. That's where the U.S. is really bad. Much worse than South Korea, Germany, etc."@realdonaldtrump: "You can't do that."

Swan: "Why can't I do that?" pic.twitter.com/MStySfkV39

— Axios (@axios) August 4, 2020
But for all the awkward phrasing, Obama-bashing and statistics-denying, Trump saved his best for last. When asked by Swan how the COVID-19 response was travelling, Trump commented it was 'under control', much to the bafflement of Swan. The Australian journalist probed deeper, questioning how the situation was under control if "a thousand Americans are dying each day", leading to one of the most awkward and uncomfortable off-the-cuff responses we've seen a political figure make since Tony Abbott's much-maligned on-air wink.
"They are dying, that's true. And it is what it is," Trump replied. "But that doesn't mean we aren't doing everything we can. It's under control as much as you can control it."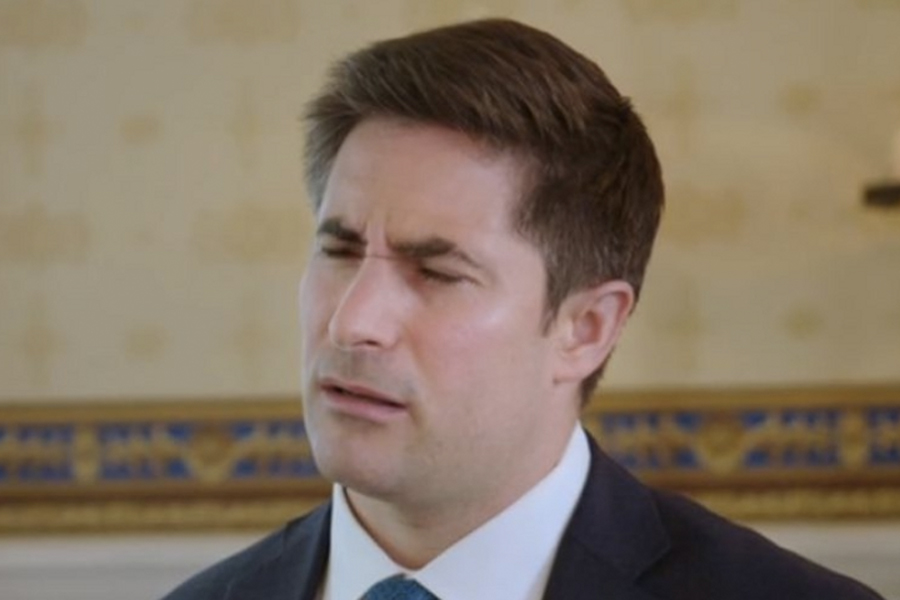 The response was not only inconsiderate, uneducated and offensive, but viewers are also commenting it reeked of desperation. With the polls just three months from opening, Trump's grip on policy and prevention remains a key issue for his reelection. It appears with little saving grace coming from the Jonathan Swan interview, the President's "Make America Great Again" mask of support may be slipping.
Irrespective, you have to acknowledge "Trump 2020: It Is What It Is" might just be the honest campaign slogan Americans have been waiting for.
You'll also like:
Melbourne's Tough New Lockdown Restrictions Explained
What are Non-Essential Services? A Full List of Australia's Essential Businesses
33 Places You Can Buy Face Masks in Australia