Chris Hemsworth Crashes Weather Report Live on Air
The Norse god of thunder Thor and his mighty hammer Mjölnir have jumped on the Bifrost to complete a crucial quest on Earth. His mission: hilariously interrupt the Weekend Today Show weather report. Landing in Scone, NSW, the man behind the Marvel Avenger, Chris Hemsworth, gave Lauren Phillips the surprise of her life when he came waltzing into frame to take over the Saturday weather report for Weekend Today on Channel Nine.
You'll also like:
Chris Hemsworth's Huge Byron Bay House Revealed
Chris Hemsworth's Home Workout Proves You Don't Need Equipment to Get Jacked
Chris Hemsworth's Thor Diet & Workout Plan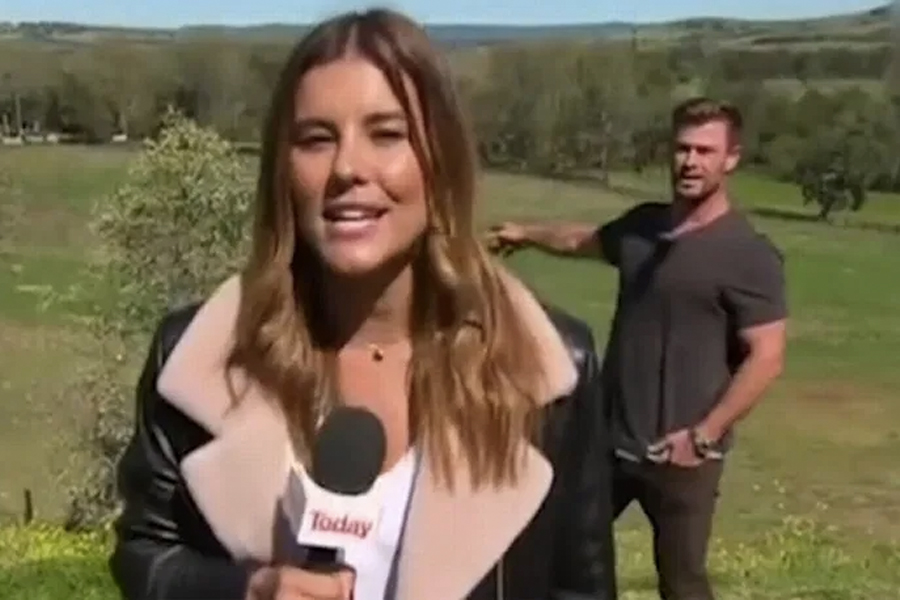 Trotting without a care in the world both hosts in the Nine Network studio were absolutely gobsmacked. Both Richard Wilkins, and Rebecca Maddern mouths were clearly hanging open as the Australian, now-Hollywood star made his entrance. Overhearing that Lauren was looking for some horses, Hemsworth sauntered over to take the microphone, directing viewers attention to the many he noticed galloping in the paddock behind them.
Only then realising he was interrupting a national broadcast did Hemsworth jump into gear. Taking the script from Lauren's hand, after she asked for some presenting skills and assistance with pronunciation, Thor looked eager to "mispronounce all of these ".
Beginning with Cairns, Hemsworth made his way through the report like an absolute pro. Suggesting for his fellow Victorian's in Melbourne to "get your brollies out," before reminding those in Karratha, where it was expected to hit 36 degrees, to "slip, slop, slap."
Given the seal of approval, Lauren congratulated Thor on making her job "look very easy there". Suggesting for the god of Thunder to take over the role full-time, the Marvel actor quickly explained what he was really doing in the Hunter region. "I'm here visiting the guys at Aussie Ark and WildArk who are doing some amazing conservation work in protecting Australia's ecosystems."
Guess he's gunning for the god of Conservationism too.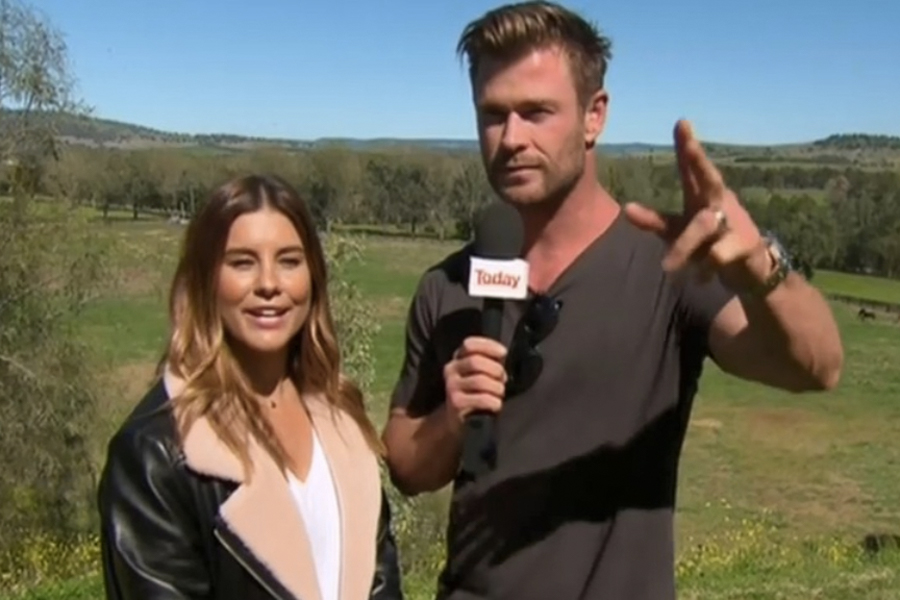 You'll also like:
Chris Hemsworth's Huge Byron Bay House Revealed
Chris Hemsworth's Home Workout Proves You Don't Need Equipment to Get Jacked
Chris Hemsworth's Thor Diet & Workout Plan