Dylan Alcott Inspires in Latest Nike Video
"One of the things I struggled with the most growing up was when I turned on the TV I never saw anybody like me," reveals Dylan Alcott. "I didn't know anybody with a disability and when I did, it was a road safety ad where someone drink drives, has a car accident, and the next thing you see is someone like me in tears because their life is over and I was like, that's not my life." It's a motivation the wheelchair tennis champion has carried with him for years. Now, the Aussie legend is embarking on his biggest project yet, partnering with global sporting apparel giant Nike for a new video campaign that aims to inspire change.
You'll also like:
All Round Legend Dylan Alcott Writes Inspiring Autobiography "Able"
Dylan Alcott Launches His Very Own Festival – ABILITY FEST
Nike Looks Set to Release Kobe Bryant-Inspired Sneakers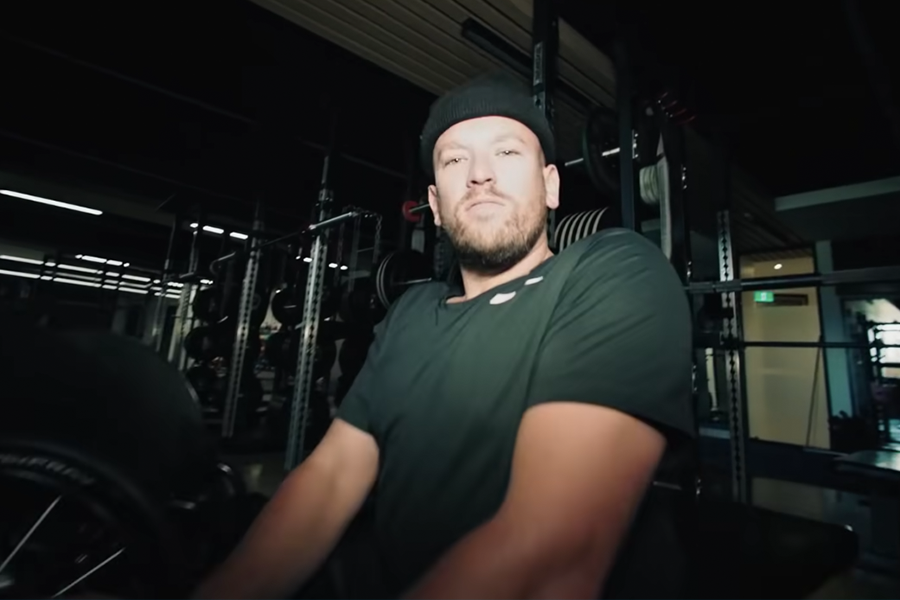 Alcott was born with a tumour surrounding his lower back. Doctors were able to remove the tumour, but the surgery left him paralyzed from the waist down. That didn't stop the budding sportsman, though. Alcott has gone on to become an eight-time Grand Slam Champion, winning three gold medals in the Paralympics. Alcott was also the youngest Australian "Rollers" wheelchair basketball gold medal winner for wheelchair basketball. But it's not just sports that Alcott is involved in. He's also the host of a weekend afternoon radio show on Triple J as well as the ABC live music show The Set. He also lent his voice as a commentator for the 2019 Australian Open.
"I think there's a responsibility for athletes to be more than an athlete if they chose to be," says Alcott, "and I've definitely chosen to be."Taking that notion further, Dylan has also created the Dylan Alcott Foundation, an organisation that helps young people all over the world to achieve their dreams. "There are way too many barriers to help young people with disabilities to achieve things like becoming lawyers, doctors, Paralympians—that's why I love the work that we get to do through the foundation." Alcott's a true inspiration, and it's easy to see why Nike has chosen him to highlight in their latest video.
You'll also like:
All Round Legend Dylan Alcott Writes Inspiring Autobiography "Able"
Dylan Alcott Launches His Very Own Festival – ABILITY FEST
Nike Looks Set to Release Kobe Bryant-Inspired Sneakers