Former Marine Holds 8 Hour Plank to Smash World Record
Some dudes just have the stuff. That indescribable drive to push through the pain barrier and challenge themselves to achieve feats of athletic endurance not seen before. Former Marine George E. Hood is one of those guys. The 62-year-old weapon has just broken the world record for the longest plank ever held, coming in at a literally gut-wrenching eight hours, 15 minutes and 15 seconds.
You'll also like:
Kickboxer Breaks Record for Most Punches Thrown in a Minute
Browney Breaks World Pushup Record Again
Julius Maddox Breaks All Time Bench Press World Record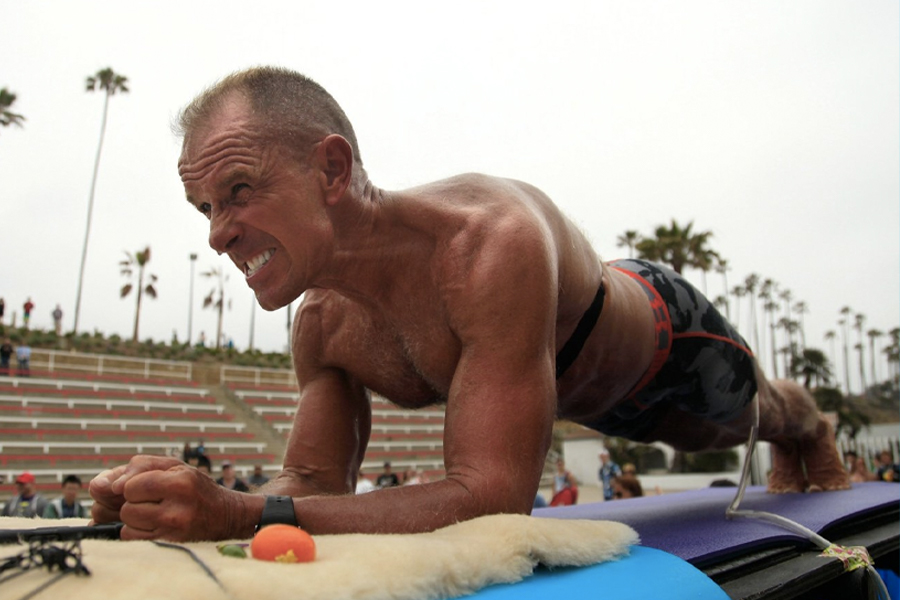 For the uninitiated, the static, but strenuous exercise involves keeping the torso in a sustained horizontal position, anchoring your toes on one end and the forearms on the other. This accentuates the pain and pressure on your abdominal region, causing most people to wince in pain after less than a minute, but not Hood.
The former US Marine has made a habit out of smashing plank records for the past few years. He formerly set the record at just over three hours before coming back and demolishing it years later. His latest effort is like something out of Hercules. So, how did Hood manage the 8-hour plank? Well, let's just say it wasn't pretty.
The athlete rested on a custom-built table covered with lambskin for comfort, with a heart-rate monitor strapped on and a catheter inserted. His team was there every step of the way as he smashed through the record, but when it was all said and done, the human planking machine gave fans one last surprise. Instead of falling to the floor in a fit of exhaustion, Hood gently glided back into the yoga position known as Child's Pose, and it wasn't easy. Hood said his legs were so cramped that it took 12 minutes.
And then he pumped out 75 push-ups.
Most of us would be hard-pressed to do 75 push-ups on a full stomach and in peak conditioning, this guy did it after planking for eight hours. As we said, some guys just have the stuff.
You'll also like:
Kickboxer Breaks Record for Most Punches Thrown in a Minute
Browney Breaks World Pushup Record Again
Julius Maddox Breaks All Time Bench Press World Record