Kickboxer Breaks Record for Most Punches Thrown in a Minute
If there is a list of people you absolutely don't want to get into a fight with, we can imagine some of the names pretty universal; Mike Tyson, John Wick, Ivan Drago; and now a relatively unknown Slovakian kickboxer named Pavel Trusov. The 25-year-old mixed martial artist has just smashed the world record for most full-extension punches thrown in one minute. After six months of solid training, which reportedly involved interval work, powerlifting for muscle mass and CrossFit session for stamina, the Slovakian knockout artist busted out a whopping 322 punches in 60 seconds.
You'll also like:
Browney Breaks World Pushup Record Again
Watch The Mountain From Game of Thrones Deadlift 501kg
Julius Maddox Breaks All Time Bench Press World Record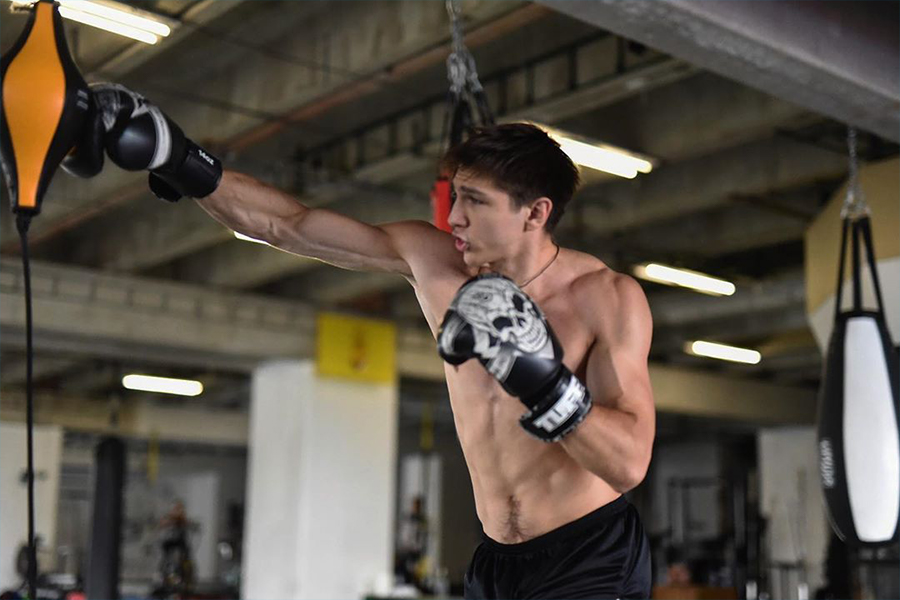 "(The training) was definitely not easy," Trusov said per Men's Health. "It was during this training that I learned what incredible muscle pain is. But motivation and family support is the best motivational medicine."
For those wondering, these weren't just love-taps either. Guinness World Records defines a full-extension punch as a "forceful strike with the fist where the arm is fully extended and fully retracted between strikes". It's more difficult than it sounds. When you are moving at the pace that Trusov did, you run a high risk of over-extension, hence the need for increased muscle mass.
Speed punching is a surprisingly brutal workout as well. After just 60 seconds of punching, Trusov is visibly exhausted, confirming that combat sports are indeed the ultimate endurance test. With the world record under his belt, the Slovakian kickboxer can now officially lay claim to the fastest hands in the world. We can only imagine how intimidating that must be for his upcoming opponents.
You'll also like:
Browney Breaks World Pushup Record Again
Watch The Mountain From Game of Thrones Deadlift 501kg
Julius Maddox Breaks All Time Bench Press World Record