Land Rover Defender Shows its Mettle in No Time to Die Promo
The one good thing about the release of the 25th Bond film, "No Time to Die," being pushed back to November due to the coronavirus outbreak is that it gives us more time enjoy the latest raft of promotional videos. Land Rover is taking full advantage of the delay with a new video showing off the Land Rover Defender. The promo vid not only showcases the Defender's good looks, but also just how rugged the iteration is.
You'll also like:
The Last Land Rover NAS Defender 90 up For Sale
1958 Land Rover Series II Truck Crossed Australia Twice
Land Rover Serves Up Defender Upgrade Kits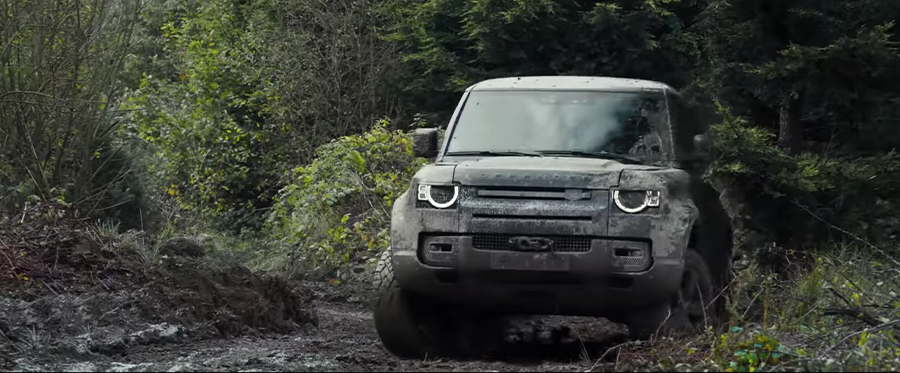 The video is made up of what Land Rover claims is rehearsal video from the new film. It starts with a trio of Defenders catching air off of a set of jumps before four-wheeling down a hill's rough slope. The Defenders are jostled pretty roughly, but that doesn't stop them—they even keep up with the entourage of henchmen on motorcycles. The video shows the Defender "keeping its composure" regardless of the circumstances, like racing through a river and jumping out of the bed by throttling up the bank. To punctuate the dialogue, when the voiceover is explaining that the Defender is "designed with purpose and tough enough to take on any unexpected surprises," the rig actually fishtails into a tree. But the erstwhile Defender continues rampaging along the trail. The next scene shows the Defender flipping over, tumbling over some brush, and landing on all for wheels, ready to speed off again, as the narrator says, "The Defender is as at home on the road as it is off." Even with the front crumpled in, the Defender is able to race off without a problem.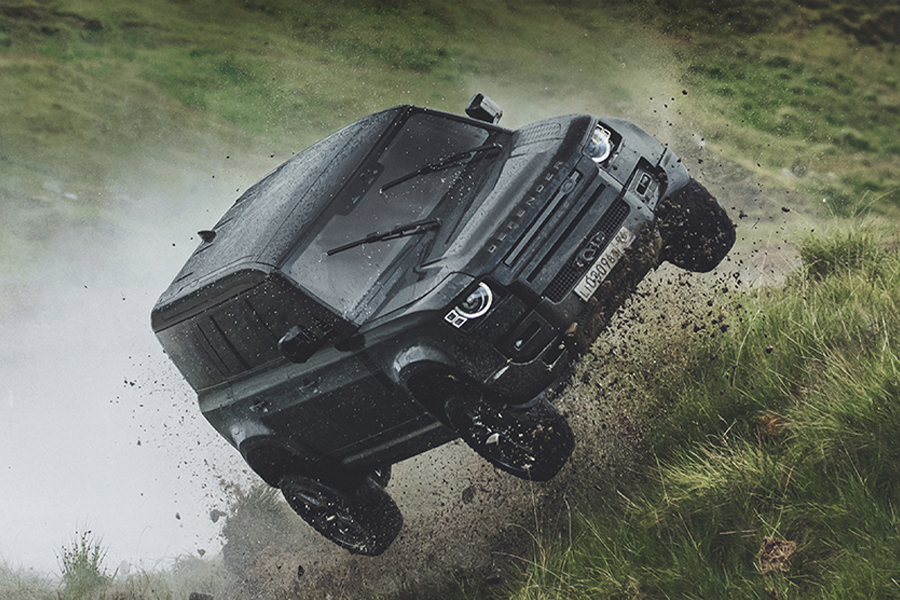 Land Rover has been developing the new Defender to take on a beating, and the Bond film was the perfect proving ground. "We developed a new test standard for Defender, the most challenging we've ever had and unique to this vehicle," explained Nick Collins, the Land Rover Defender vehicle line director. "Physical strength and durability is measured by a number of different tests including a bridge jump test which gave us the confidence to deliver what the stunt team needed to create for No Time to Die, with no modifications to the body structure except the installation of a roll cage." With that in mind, it's hard to dispute that the Land Rover Defender is tough enough for spy work, and tough enough for anything you have in mind.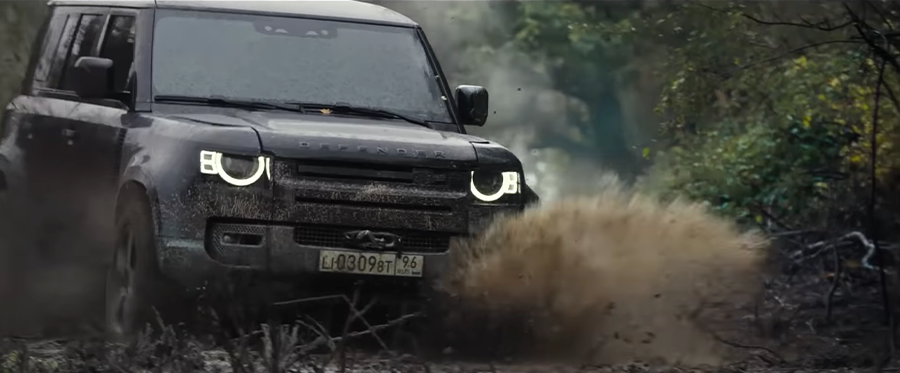 You'll also like:
The Last Land Rover NAS Defender 90 up For Sale
1958 Land Rover Series II Truck Crossed Australia Twice
Land Rover Serves Up Defender Upgrade Kits