This Video of Joe Rogan Getting High & Interviewing Himself Will Make You Rogasm
If you're a fan of JRE, MMA or elk meat, this is a must-watch. This video of Joe Rogan could possibly be the most Joe Rogan thing you'll ever witness. Anyone familiar with Joe Rogan Experience Podcast has probably been entertained by his lengthy chinwags with illustrious guests such as Jamie Foxx, the late Anthony Bourdain, Mel Gibson, Jay Leno and Dan Bilzerian, but now has come the episode we're most grateful for – Joe Rogan interviewing himself.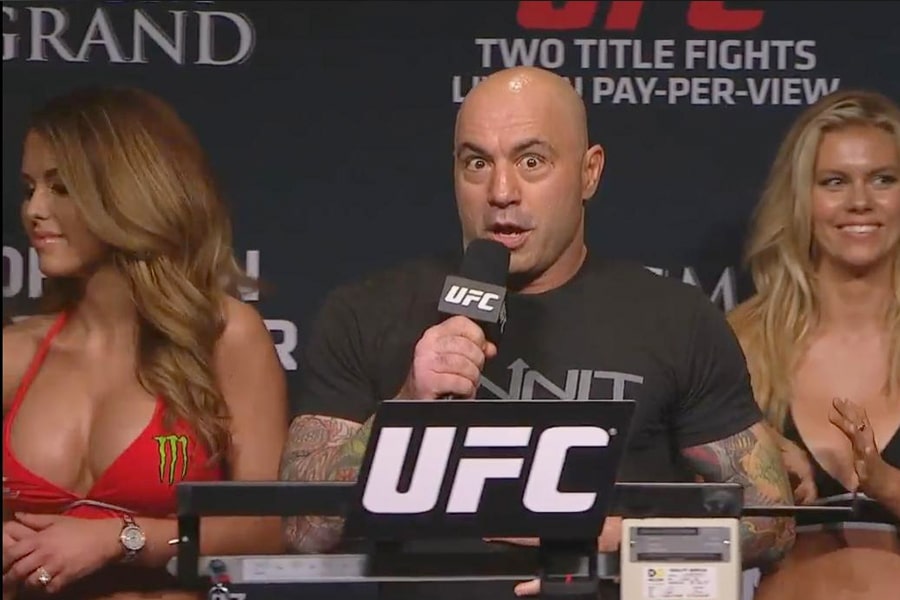 The 'Pull That Up' YouTube channel has captivated the minds of Joe's strong cult following with this hilarious 5min cut of Joe getting high and talking about edibles, elk, the carnivore diet and Ex Machina, in a back and forth conversation with the only other person as passionate about those topics as he is. Although details about a part two interview are scarce, we're anticipating discussion on bow hunting, mountain lions, kettle bells and big foot.
Hey Jamie, pull that up.