YouTube Hero Cody Ko's Latest Merch is Mood… Rings
Wading through the sheer number of overanimated teenagers, twins who make bad hip hop, and lifestyle bloggers on YouTube can be a self-defeating exercise. One of the greatest tools for social commentary and mass-communication can often seem like it's a cesspool of the worst people doing and saying the worst things. And often, it is.
That's why we here at Man of Many have a particular favourite YouTuber. Hailing from Canada (but based in Venice, California), Cody Ko is the answer to your Influencer woes. Having achieved some degree of fame from the now defunct Vine, he now spends his days, amongst other things, lampooning comments on Instagram, ripping on the mass of thoroughly unfunny "Instagram comedians", and highlighting the stupid trends that seem to dominate social media for five minutes at a time. The enigmatic vlogger, born Cody Kolodziejzyk, leaves no prisoners, and provides just the right level of lighthearted laughs with his cutting, acerbic social commentary.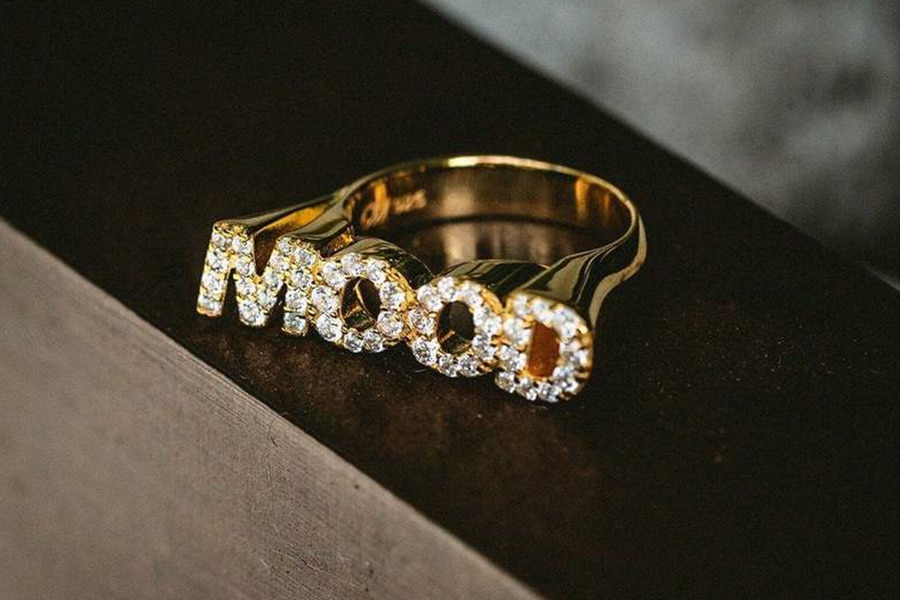 Now, for apparently no reason other than it's a punny idea that we're actually amazed nobody has already done it, Cody has collaborated with online purveyors of bling GLD to release a range of mood rings.
Popularised in the late '70s, the once-ubiquitous mood ring was traditionally made from a thermochromic element, such as liquid crystal, that had the ability to change colour with temperature. Originally set in a silver or gold setting, hippies fell in love with the fad, but, like all fads, has been banished to the annals of bad fashion history since the early '90s.
Cody, funster that he is, has released a line of rings that simply say "MOOD", which, let's be honest, really captures the zeitgeist of just about every last Instagram caption from here to Ibiza, which is totally mood right now.
Starting at USD$69 (though if you want to go all out you can get solid gold and VS diamonds together for a cool USD$2,050), and available in several options, these are certainly mood. Whether or not they're the next big fad, time will tell, but if anybody can get these trending, it's Cody.
Have you subscribed to Man of Many? You can also follow us on Facebook, Twitter, Instagram, andYouTube.