Expert Explains the Weird Bets Punters are Putting on the US Election
Depending on which side of the equation you sit, November 4 either marks a day of hope or terror. The official unveiling of the 2020 US Election will confirm wherever sitting President Donald Trump will retain his spot on top of the political totem pole, or if candidate Joe Biden can wrestle back power for the Democratic party. Irrespective of which hat you wear, the numbers don't lie, and we aren't talking about the polls.
You'll also like:
Funniest Reactions & Best Mike Pence Fly Memes
The Best Memes From the 2020 US Presidential Debate
Who is Daquan? The Meme Page Warner Music Just Paid $85 Million For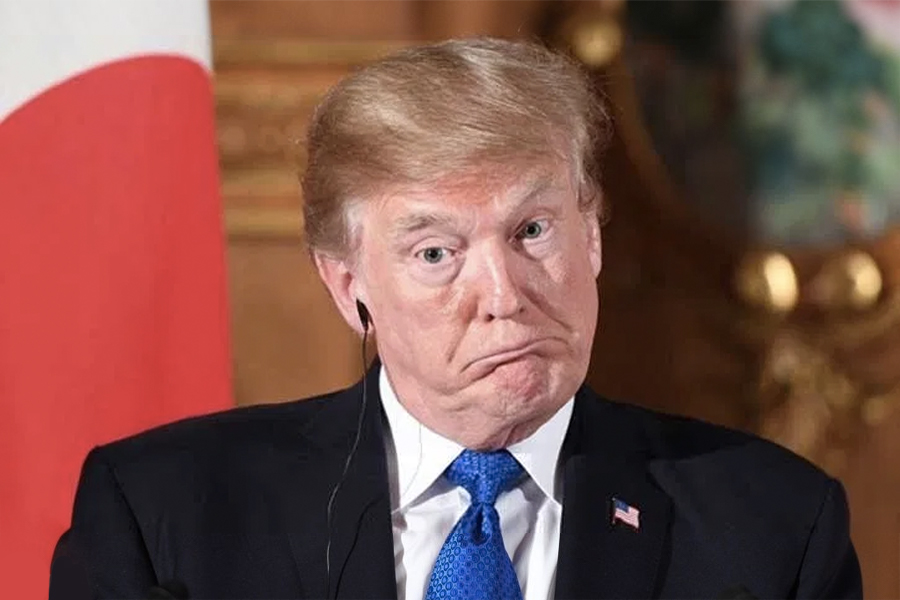 The Political Punt
This year, money is pouring in through betting websites and bookies as punters take a gamble on which of the two major parties will claim victory. What's more, the interest isn't just coming from US markets. Following the massive ratings jump during the political debates, Australian punters are setting their sights on a big election payday. In fact, early reports suggest betting companies will rake in more on the election than Tuesday's Melbourne Cup.
Rich Hummerston, communications manager at Sportsbet said this year, more than ever before, Australians are turning to political betting as a source of entertainment. "This election has certainly garnered substantially more attention than the previous election, turnover is currently trending to be seven to eight times larger than 2016," Hummerston told Man of Many.
Even more interesting, punters across the globe appear to be backing a surprise victor. In the UK, a British businessman is reportedly so confident that Trump will win, he placed a record-breaking $5 million ($A6.97m) bet on the president. The mystery former banker allegedly used private bookies registered in the Caribbean to place the bet, which if successful, could net him almost $15 million ($A20.9m).
Back home, it's a similar story. According to Hummerston, the influx of money over the last few weeks has been heavily favoured towards a Trump victory, something the Sportsbet expert labelled as surprising. "The overwhelming support for Trump has been surprising given the polling data coming out of the states," he said. "Ninety per cent of all cash staked has been on Trump, despite being the outsider since September 9 2020."
But if there is one thing we know about Aussie punters, it's that a standard Win/Loss bet isn't enough to get the heart racing. As a nation of multi-lovers, Australians tend to opt for the high risk/high reward method, targeting the bizarre, obscure and downright ludicrous markets.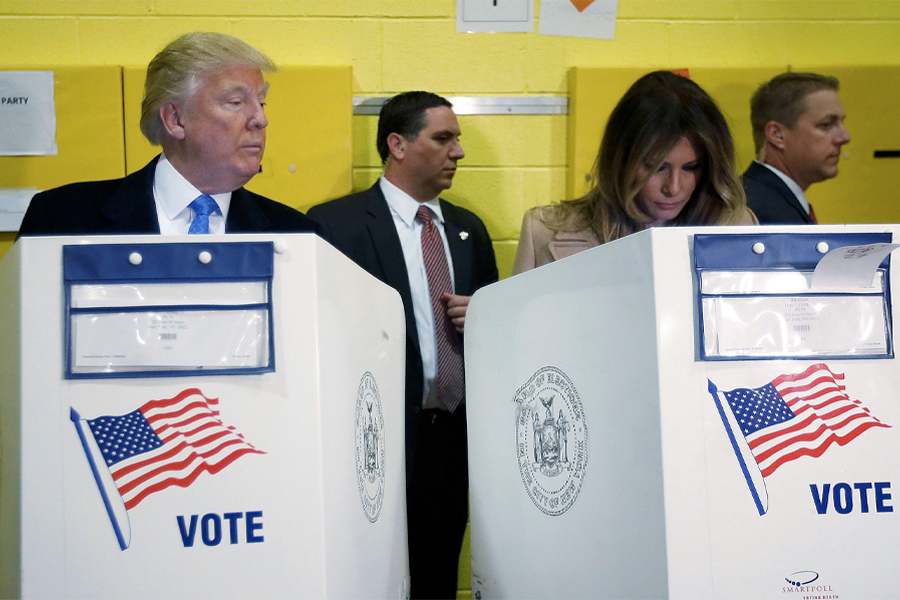 Weird US Election Bets
In previous years, we've seen obscure markets spring up around a range of different pop-culture situations, from royal baby names to Triple J's Hottest 100, so it makes total sense we'd bring that mentality to the world's biggest race. "This year, along with our regular election betting, we launched "Trump Hub" which housed our fun, novelty markets on the election," Hummerston said. "Trump to put himself on Mount Rushmore at $101 was a popular market. We also opened betting on Trump's tie colour at debates, and even on what his first word would be."
While those seem relatively crazy by traditional standards, they pale in comparison to some of the weird and wonderful markets out there. Take the tweet markets for example. Since 2016, the Tweet markets have remained an integral part of US political punting. With President Trump sending an average of 33 tweets per day, some markets have proven to be lucrative for the eagle-eyed betting man.
Here are a few other bizarre bets that Aussies are reportedly jumping on;
Trump mentions Sleepy Joe in a tweet this week
Donald Trump is kicked off Twitter before 2021
Trump dies his hair black
Donald Trump tweets Sky News host and News Corp columnist, Andrew Bolt
Trump tweets about his favourite NRL team
Which celebrity will join Trump on the campaign
Trump gets impeached before the count is complete
Biden falls asleep mid-count
Trump takes his mask off on-stage
Biden busts out the finger-guns
Collingwood's Mason Cox joins Trump on-stage
Trump puts his face on Mount Rushmore
Sure, most of these just exist to poke a bit of fun at the political spectacle, but you can't help but think Biden's finger-guns could certainly make a comeback. Whatever the case, this US Election is going to be 'Yuge'.
Disclaimer: All advice and opinions voiced in this article are directly attributable to the source and may not reflect the position of Man of Many. If you or someone you know is struggling with a gambling addiction, seek help. Never chase your loses and know when to walk away. Visit gamblinghelponline.org.au for more information.
You'll also like:
Funniest Reactions & Best Mike Pence Fly Memes
The Best Memes From the 2020 US Presidential Debate
Who is Daquan? The Meme Page Warner Music Just Paid $85 Million For