What's Keeping Us Sane This Week – 28 March 2020
We know that self-isolation is causing more than a few headaches across the globe. When boredom hits and there isn't much to do, it can be easy to slip into a dark funk, so it's important you keep your mind active and find an avenue for those under-utilised creative juices. For the team here at Man of Many, we're in the same boat. What has gotten us through the past few weeks has been a mixture of whisky, wine and work, a lot of the latter and a healthy dose of the former. But we've also made time for personal pursuits, some musical, some trivial. The point is, we've each found something different to pass the time and keep us in the right frame of mind, we trust you are doing the same.
Here's What's Keeping Us Sane this week.
You'll also like:
99+ Funny Zoom Virtual Backgrounds to Download
A New Tiger King Series is Coming and it's Already Cast its Carole Baskin
13 Most Popular Sex Toys People are Panic Buying Right Now

Kayo Sports Membership
Nick Hall – Digital Editor
The last week has bittersweet for me and I'm sure a bunch of other sports fans. The NBA is gone, Gordon Haywood's rap song has reemerged and the NRL finally pulled the plug on Wednesday, leaving us with very little to look forward to on the weekends. The good news is, I've just discovered that Kayo Sports has every AFL Grand Final of the last 30 years on-hand to help me pass the time, not that there is any point going past the miracle that was 2004. I may have already watched it twice.
Nirvana MTV Unplugged – YouTube Playlist
Scott Purcell – Co-Founder 
As this has been a bit of a mellow week for me, with crappy weather and getting used to working from home, so I was searching for a bit of a mellow vibe online to get me through. After seeing a girl choose her 'special topic' on Hard Quiz on ABC as Kurt Cobain, it reminded me of an album I used to love listening to as an angsty teen – Nirvana's MTV Unplugged set. Sit back and let the acoustic vibes calm you down in what's a chaotic world right now. I think it'll take a while to get used to the new normal but it ain't so bad. It's a great time to reconnect with hobbies or music we loved as kids. Stay safe and stay home everyone.
Tiger King: Murder, Mayhem and Madness
Frank Arthur – Co-Founder
As soon as I saw the trailer I was 100% in. "Tiger King: Murder, Mayhem and Madness" is a documentary set in Oaklahoma, about a crazy southerner with daddy issues named "Joe Exotic" who owns a multitude of tigers, big cats and other exotic animals he oversees at his roadside zoo. Not only that, Joe has some serious beef with a cat-obsessed (seriously, she gives a whole new meaning to "crazy cat lady") animal rights activist named Carole Baskin, who, armed with the backing of her animal-loving supporters has taken aim at Joe and his business. The series runs for 7 glorious episodes with all the excitement of guns, mullets, country music, animal attacks, homoerotica and of course, a good ol' murder plot. God. Bless. America.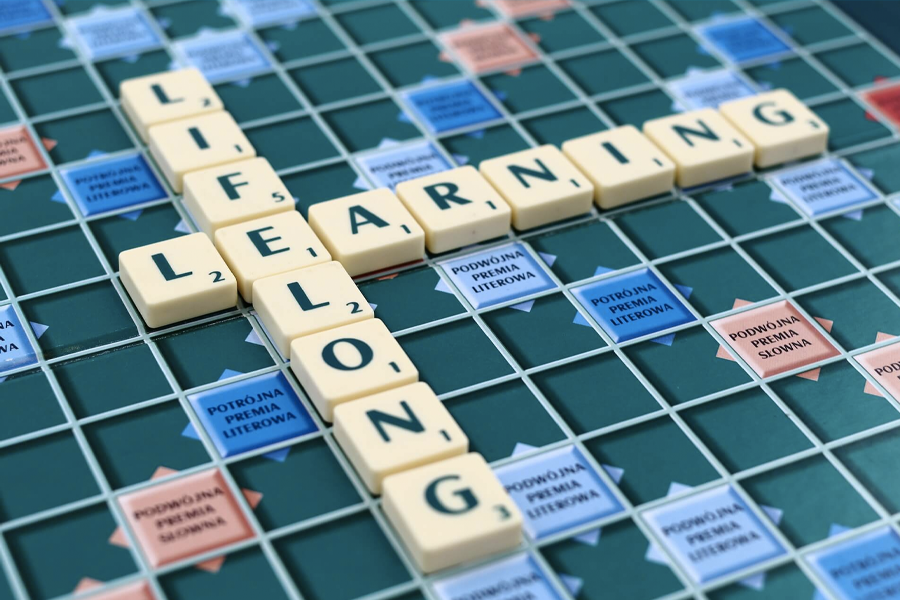 Good Old Fashioned Board Games
Denise Barnes – Native Content Manager
Between watching David Attenborough's Our Planet on repeat just to hear his soothing voice and endless re-runs of The Office, I realised that I needed something other than streaming my favourite TV shows to keep me sane whilst confined by the walls of my little apartment. And that's when I decided to invest in some good old fashioned board games to get my eyes off the screen and my brain in the game (Ok, I am aware that was lame). Luckily though, these are some pretty cheap investments and they provide hours of fun. My current favourite games include Scrabble, Monopoly, UNO and Pass the Pig. I already have my eyes on my next investment though, a classic chess set. Watch this space.
Buy Scrabble Here (AUS) Buy Monopoly Here (AUS)
What's Keeping Us Sane
While the isolation and social distancing era keeps trucking on, small distractions are key, and as such, we'll be updating you weekly on the things keeping us grounded. If there's one thing to note, it's that you shouldn't throw yourself too much into work. Try to make time, not only for your loved ones but also for yourself. Who knows? You might even rediscover a passion you'd long-lost to the pressures of time. Or maybe you'll just watch a shitload of Netflix. No judgement.
You do you brother.
You'll also like:
99+ Funny Zoom Virtual Backgrounds to Download
A New Tiger King Series is Coming and it's Already Cast its Carole Baskin
13 Most Popular Sex Toys People are Panic Buying Right Now