Aussie Babe Liv Pollock to Warm Your Winter
Before it began cooling down – winter and all that – Life Without Andy hit the sand for a steamy edition of the Tuesday Without photoshoot. This time featuring the stunning up-and-coming model Liv Pollock.
This is where you question life choices and ponder whether it's too late for a career in photography.
Liv Pollock hails from Western Australia. Perth to be precise. The 20-year-old is the former architecture student who put her studies on hold to focus on modelling. She's also travelling the world and building a relationship with her partner overseas – Stranger Things actor Dacre Montgomery. The Aussie actor plays bad boy Billy in the second and third seasons of the hit Netflix series.
Back in Perth, Liv Pollock was a farm girl, lending a hand on the family property and apparently comfortable on a motorbike rounding up sheep. Now calling Sydney home, Liv's modelling is taking her places, in between taking herself to LA to see Dacre.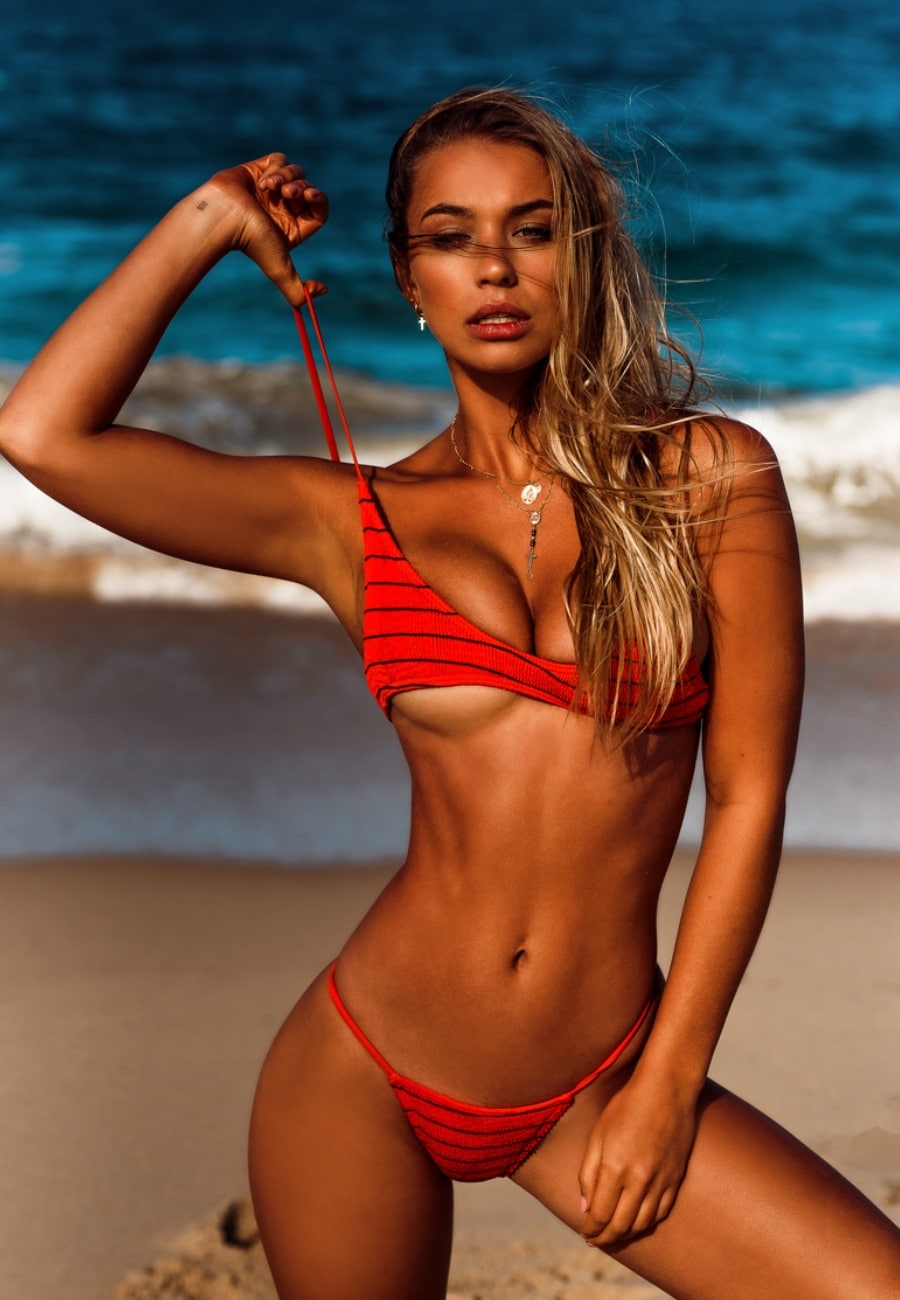 Returning to the beach shoot. We don't need to tell you that Liv looks terrific on the sand and in the shallows sporting that skimpy range of orange and red bikinis.
You can see the full shoot below and then find more of Liv on Instagram where she has over 55K Followers. Considering the quality of these shots, that number should be higher.
Be sure to visit Life Without Andy and see the other Tuesday Without shoots and if you're into fitness, here's Dacre's diet and workout routine.
Source – Life Without Andy
Photography – Perrywinkle
Model – Liv Pollock