Cute and Creative Candice Blackburn for RektMag
Candice Blackburn is a name that should be familiar to Man of Many readers. The British babe first graced our pages back in 2017, appearing in a steamy beach shoot with fellow stunner Sarah Lysander. The two were seen loving each other's company and their time in the sun.
Fast forward 12 months and Candice returns to the sandy shores, this time for a solo shoot with photographer Sophia Sinclair. Published on RektMag, Candice displays the many sides of her personality. From cute and sexy to confident and playful, all while revealing her seductive curves and sun-kissed skin.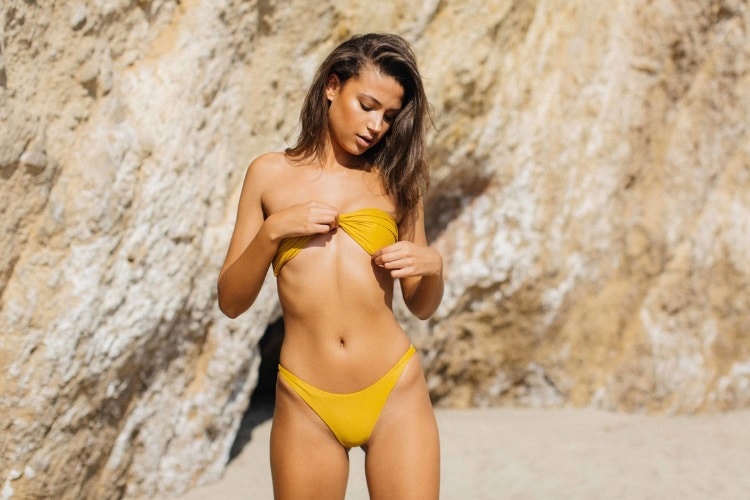 RektMag writers are the masters of cryptic, sensual descriptions. Here's the one for this shoot: "She woke up every day in the same bed, to the same sun. It wasn't until she found a new warmth to wake up to, that life seemed to move again."
Here's an interesting fact: In an interview with GQ, Candice revealed that she's currently writing a novel. We have no idea what it's about but will add intelligent and creative to her list of traits. We can't wait for Candice to dazzle us with perfect grammar. You can find more of Candice on Instagram where she has over 50k followers.
Source – RektMag
Photographer – Sophia Sinclair
Model – Candice Blackburn