Emily Ratajkowski Just Arrived in Sydney
One of the world's most beautiful women is visiting the Emerald City.
While Sydney may be one of the most beautiful places in the world, it would be hard to argue that our isolation from the rest of this planet goes entirely unnoticed. As celebrities spruik their lavish winters in the Alps and summers in Ibiza on Instagram, our little harbour city can, sometimes, feel a little left out of the limelight.
When big-named celebrities visit, however, it can feel like somewhat of a vindication; proof that Sydney is up there with the best of them, and is loved by the rich and famous just like blue waters of the Meditteranean and the pristine slopes of Switzerland. The entire country went into a frenzy last month when Prince Harry visited, bringing with him the Duchess of Sussex, and now we're faced with royalty of a different variety.
https://www.instagram.com/p/Bp9-7noBDVc/
This week, we are graced with the presence of Emily Ratajkowski, one of the most attractive people to have ever walked the Earth. In town for the GQ Man of The Year awards, the model slash actor announced her arrival via Instagram, by posting an image of that hallowed Australian institution: an ocean pool (specifically, Bondi Icebergs), with the caption: "She's here".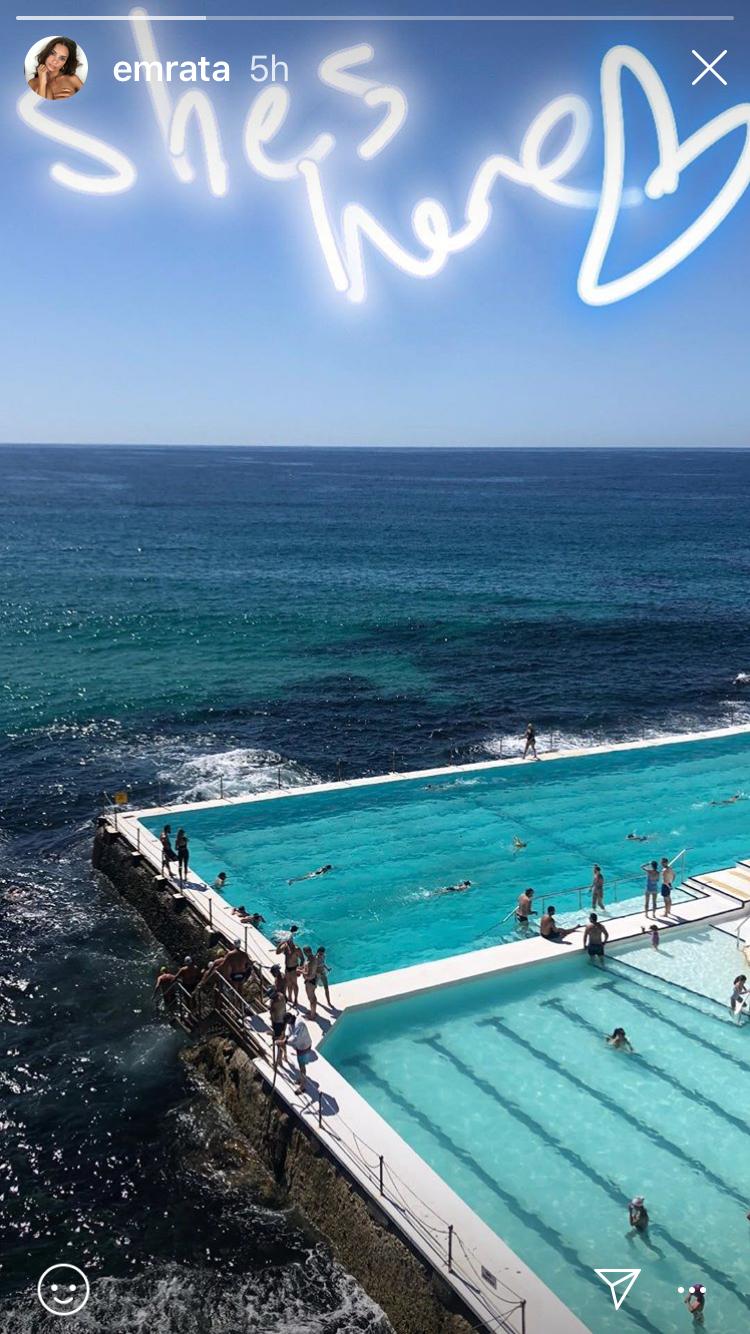 Ratajkowski is known to most as the temptress with smouldering eyes from Robin Thicke's 2013 video clip Blurred Lines, though she has since found fame with various acting roles, her modelling career which has skyrocketed of late, and her political activism.
Prior to that, the coquettish Londoner took all of her clothes off for treats! Magazine, much to the glee of many, and has since rolled around is spaghetti, as part of last year's Love Advent Calendar.
The 27-year-old star of Welcome Home, due to be released in the coming months, also keeps herself busy with her own swimwear line, named Inamorata, which she designs herself.
While we'll be keeping a keen eye on her Instagram stories in the coming days to track her tour of the Antipodes, we'll also be keeping our eyes peeled on the streets of Sydney, just in case.
https://www.instagram.com/p/BpHfbo-BtWU/