Honey Birdette Does What It Does Best in New Indecent Manor Campaign
Honey Birdette, the risqué purveyors of lacey intimates that, for the past decade, have taken the world by storm with their highly talked-about unmentionables and salacious campaigns, is back at it with their latest instalment of eye-candy from the marketing department.
Indecent Manor was shot at a princely estate in the south of France, and features Dioni Tabbers, the blonde bombshell from the Netherlands, lasciviously canoodling with French brunette Charlie Dupont.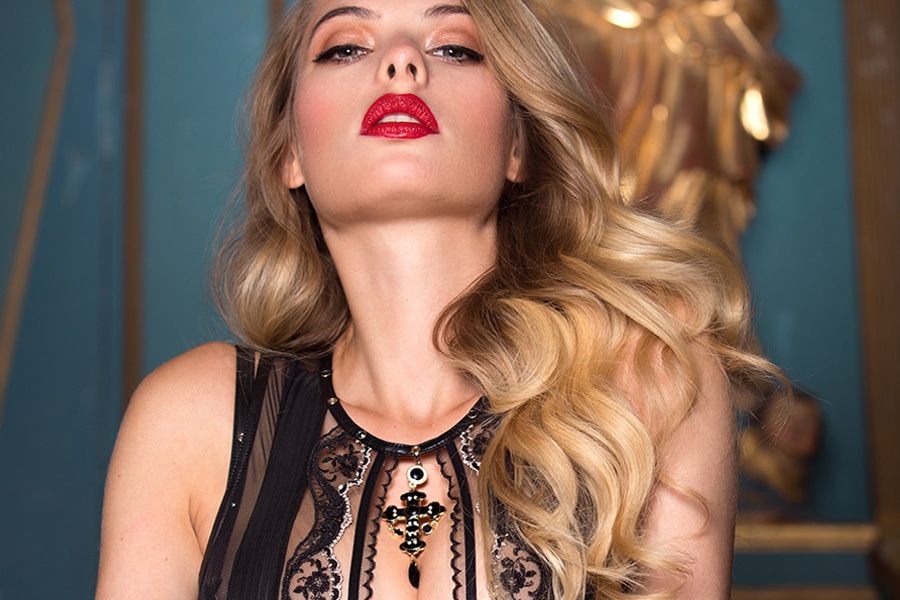 And just like every other shoot for which Honey Birdette can claim responsibility, it pushes the boundaries of what is advertising versus what is straight up naughty, and has hearts beating just a little faster than usual.
Grandmothers everywhere clench their pearls whenever these doyens of Australian lingerie announce a new collection.
About a year go, we saw Honey Birdette take on New York, and earlier this year were introduced to Kristina and Sarah, as they took over Tinseltown. With the bar for a Honey Birdette campaign set so high, Dioni and Charlie don't disappoint, the accompanying video telling the tale of a sordid, short lived affair between the two, whilst showcasing eleven collections from the major retailer throughout the scenes, from which we've included images for you below.
Enjoy.
Year started: 2006
Founder: Eloise Monaghan
Products: lingerie, bras, toys, bondage & latex
Price range: from $80