World's Largest Model Railway Keeps Laying Track
Model railroads have appealed to kids for generations, with boys—little and big—dreaming of creating landscapes for scaled-down trains to roll through. Chances are, though, that you've never seen a model railway quite like the one created by Miniatur Wunderland. Great Big Story tells the tale of how the world's largest model railway came to be.
You'll also like:
LEGO Goes Driving with Top Gear on Rally Car Model
Scale Model Celebrates the Glory of Imperial Rome
1960s NASA SST Model Booms onto the Scene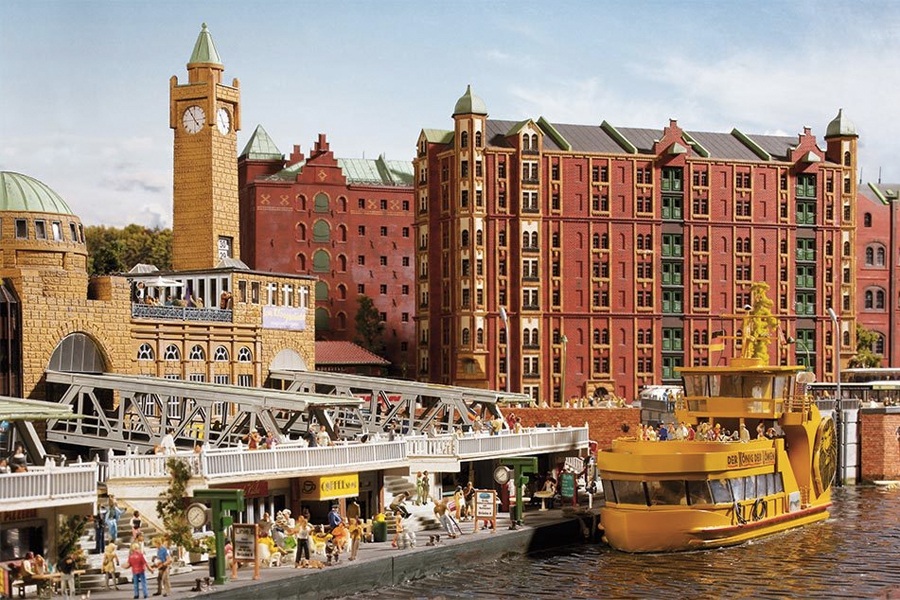 The model is located in Hamburg, Germany, and measures about 1,500 square metres, featuring 16,000 kilometres of track. That's enough for more than 1,000 model trains. There are over 900 cars, 200 of which are controlled by computers, 265,000 mini inhabitants, and 30,000 litres of water, complete with boats. The railway visits areas inspired by Venice, Austria, Las Vegas, Germany, Italy, Pompeii, Hamburg, Monaco, Switzerland, Scandinavia, Kuffington, and the USA. You'll even recognise key scenes from movies like E.T., Star Wars, and The Way of the Dragon. You'll see concerts, volcanos, and ski slopes. But Miniatur Wunderland isn't just the world's largest model railway, it's also the world's largest miniature airport.
The railway is the project of twin brothers Frederik and Gerrit Braun. The first part of the project was started in December 2000 and completed in August 2001. Now in 2020, there are nine theme worlds to the massive railway. The company employs over 300 people to keep it all running. And they're not done yet. They have plans to add on sections inspired by Provence, South America, Central America and the Caribbean, Asia, and "The World Above." And even that is just the beginning. "Anyone believing that this is the end of our daredevil model building dreams—be assured you are wrong!" says their web site. "Our plans are plenty and we plan to fascinate our visitors with a colourful and overwhelming section of Asia. And what comes next? Whether we build further part of Asia, Africa, England, rather the Netherlands or something completely different, we don't want to decide yet. One this is certain: the real world offers so much inspiration and if we have our way, we will never stop building."
You'll also like:
LEGO Goes Driving with Top Gear on Rally Car Model
Scale Model Celebrates the Glory of Imperial Rome
1960s NASA SST Model Booms onto the Scene