Zen Egg is a Fidget Toy For Your Inner Self
This delightful fidget toy is designed for quickly unplugging from the world for when it's time to make more time for ourselves. Not your regular tool for unwinding or taking your mind away from stress, the Zen Egg is a palm-shaped wooden egg that feels super cozy in your hand and soothes your body and mind with a terrific feeling of warm comfort. It must be held to be believed, so get ready to relax with the Zen Egg, now on Kickstarter.
You'll Also Like:
MezmoCoin Desk Toy 'Spins' up a Storm on Kickstarter
Forget Using Your Hands to Open Doors with the CleanTouch Tool
Innovative Storage for the Man With Many Things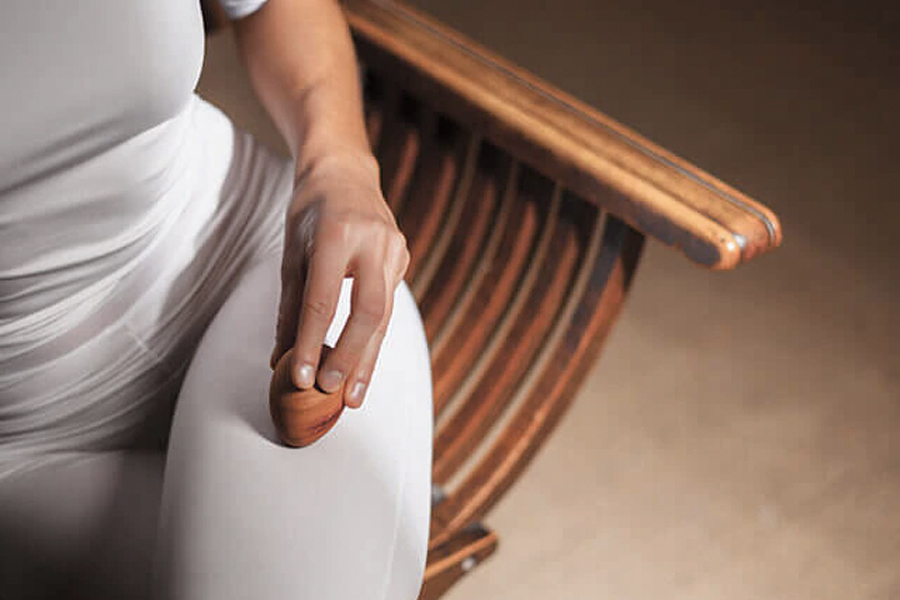 We weren't too sure about this one, but it all makes perfect sense once you see it in action. Zen Egg is a tool to help you find your inner balance. By observing its hypnotic sway, much like a metronome keeps you in time, the Zen Egg eases minds into a peaceful place when stress emerges. For a truly meditative experience that walks you away from all your worries, the Zen Egg is there to make it happen.
It relieves stress just by touching it, squeezing it, or even simply holding it in your palm. Ready to soothe your mind and body, its rounded shape makes it easy to feel a subtle wave of serenity. If that's not enough, it's also a damn good massage tool. Thanks to its solid construction, just by applying a bitter of pressure, you can relieve body tension with the warmth of solid wood and an inherent aroma that will have you in stress-free heaven.
Available in a range of different woods, including Oak, Walnut, Beech, Cherry, Maple, Wenge, Zebrano, Mahogany. You can also pick a larger sized egg if, for example, you have hands like Andre The Giant. Or you'd rather it a desktop toy than in your palms. Select from the 45mm, 100g Zen Egg, the 90mm, 400g Alter eggo, or the 135mm, 1kg Alter eggo. Each one is locally produced following an age-old tradition of Slovenian woodcraft. Made with a high level of precision and assessed to ensure top tier quality, the Zen Egg is a delightful toy for that sense of release.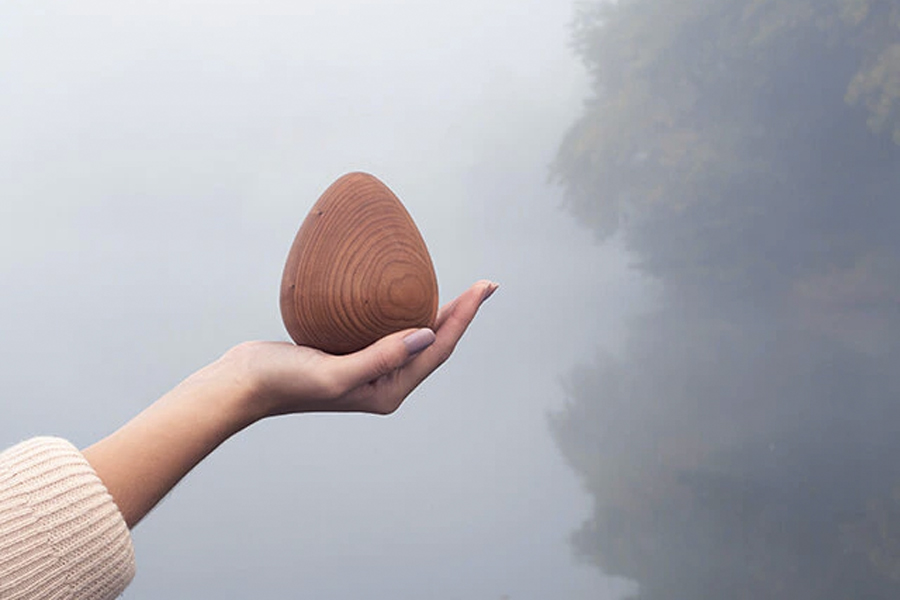 You'll Also Like:
MezmoCoin Desk Toy 'Spins' up a Storm on Kickstarter
Forget Using Your Hands to Open Doors with the CleanTouch Tool
Innovative Storage for the Man With Many Things