12 Trend-Proof Designer Pieces That Are Worth Investing In
Luxury fashion hub Mytheresa began as a brick-and-mortar in Munich and has since become one of the world's best online shopping centres. They're currently having a massive sale with up to 50% off selected menswear styles and that makes now the time to spruce up your wardrobe.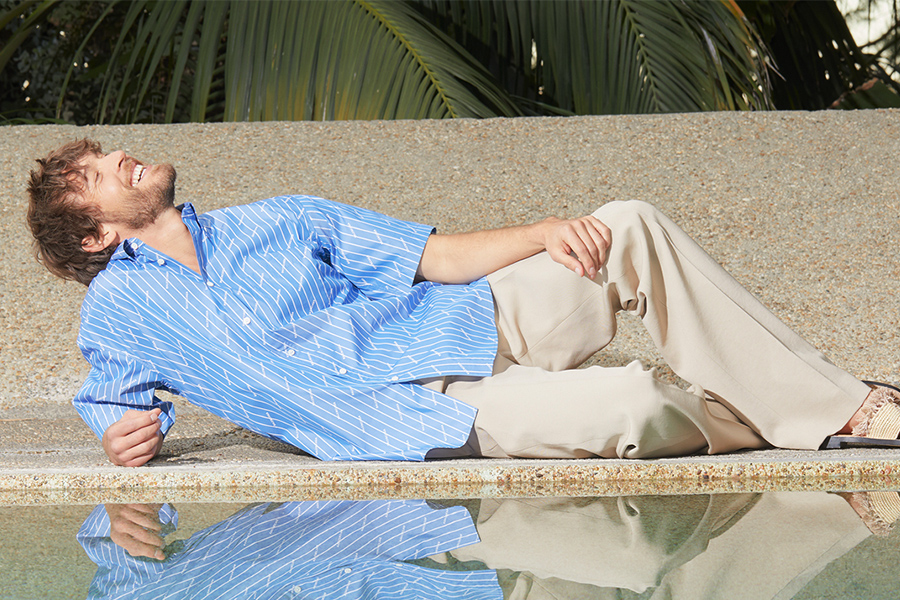 As you'll soon discover, Mytheresa features a truly stellar supply of high-quality brands. To this day, they remain the world's go-to destination for the following fashion brands (to name just a few):
That's just a sample of the superior fashion brands lying in wait. And don't forget that a number of menswear products are currently available at choice discounts. Not sure where to start your journey? You can do no wrong with the following 12 trend-proof men's designer pieces, each of which will never go out of style.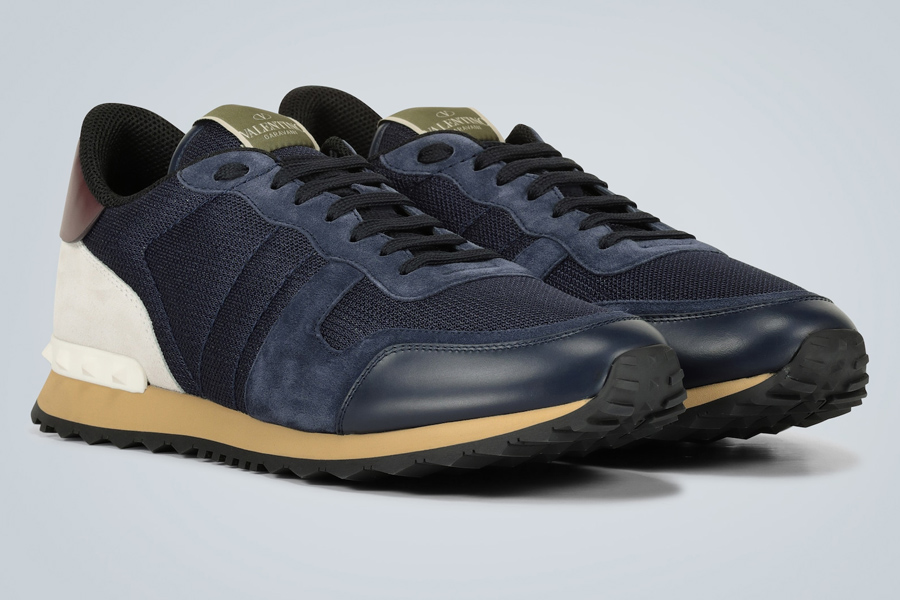 Valentino Garavani Rockrunner Sneakers
Put simply, there's no mistaking the Valentino Garavani Rockrunners for any other sneaker. Each pair harmonises navy uppers of blue mesh and leather with white rockstud heel embellishments and a tanned leather upper heel. A signature logo patch on the tongue lets others know that you only buy the best in everything.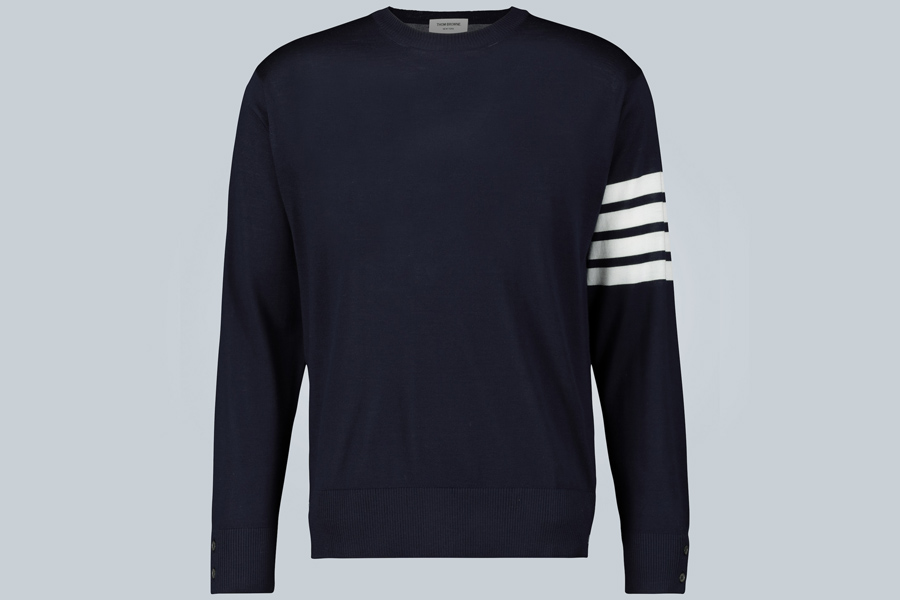 Thom Browne 4-Bar Merino Pullover Sweater
Comfort and style collide on this classic crewneck pullover from Thom Browne, which makes deft use of soft merino wool. A 4-bar stripe on the arm injects an extra tier of distinction while driving home the timeless aesthetic. We're getting warm and cosy vibes just looking at this sweater.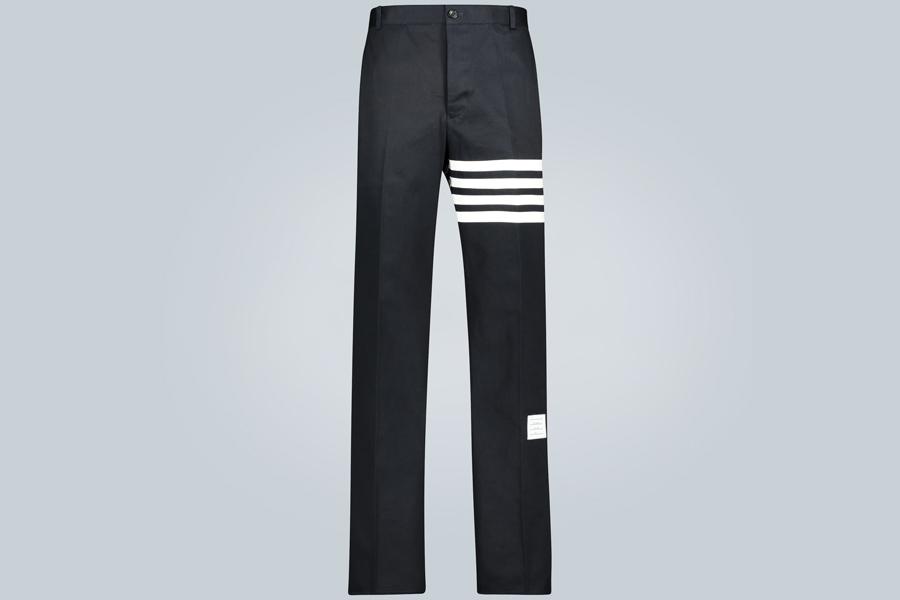 Thome Browne 4-Bar Cotton Twill Pants
Round out your Thom Browne ensemble with these 100% cotton twill chinos. Featuring the brand's unmistakable 4-bar stripe on the thigh, they deliver an unstructured straight-leg fit. They're also on sale at 40% off so don't wait to snag a pair.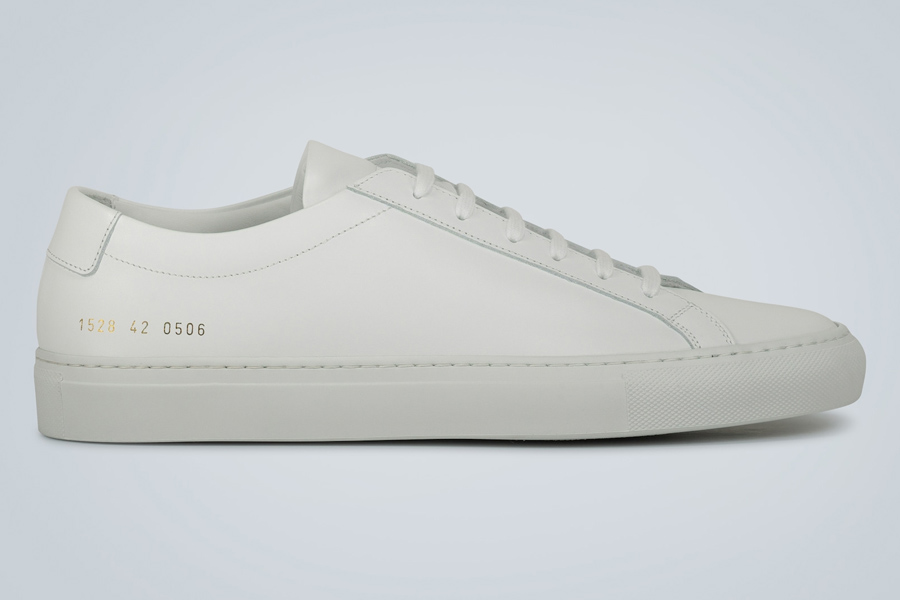 Common Projects Original Achilles Low Sneakers
A minimalist masterpiece, the Original Achilles Low flaunts a pristine all-white silhouette on the leather upper and rubber sole. Providing a brilliant touch of subtle detail is the brand's signature coding on the outer side. It hails from Common Projects and it'll never go out of style.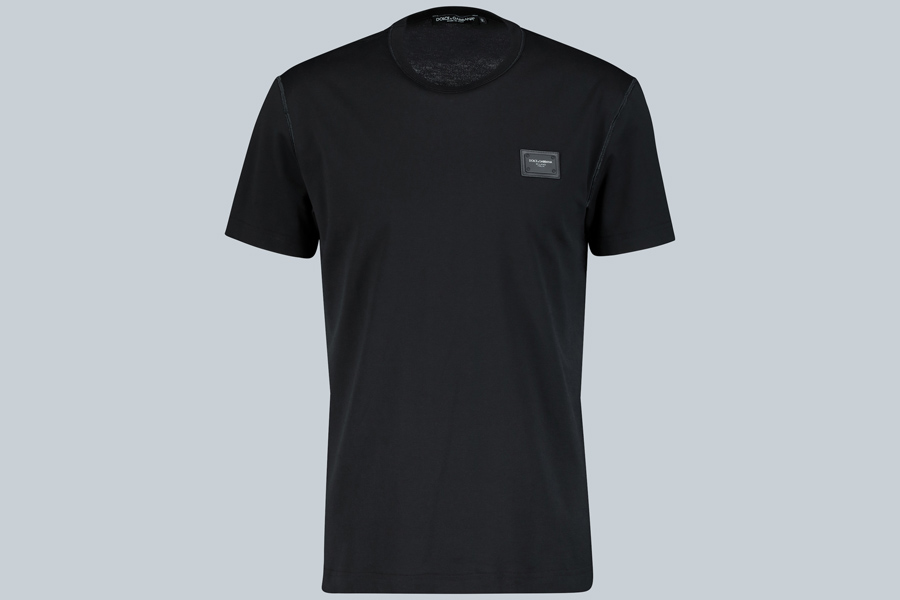 Dolce & Gabbana Cotton T-shirt
When is a t-shirt so much more than a t-shirt? When it comes from Dolce & Gabbana, naturally. Crafted from 100% cotton and finished with an embroidered leather logo, this classic black tee takes your casual basics to luxurious new heights.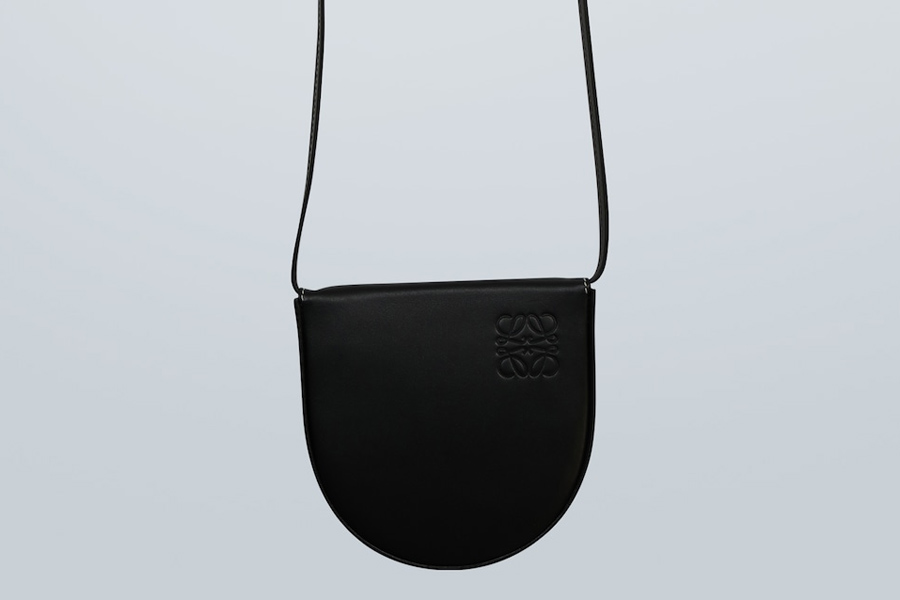 Loewe Small Heel Pouch
Fashionable and functional, this black leather heel pouch has room for multiple cards and an extra storage compartment. It's made in Spain and bolstered by its striking aesthetic and plush leather lining. Sling it over the shoulder and turn heads as you travel to destinations both near and far.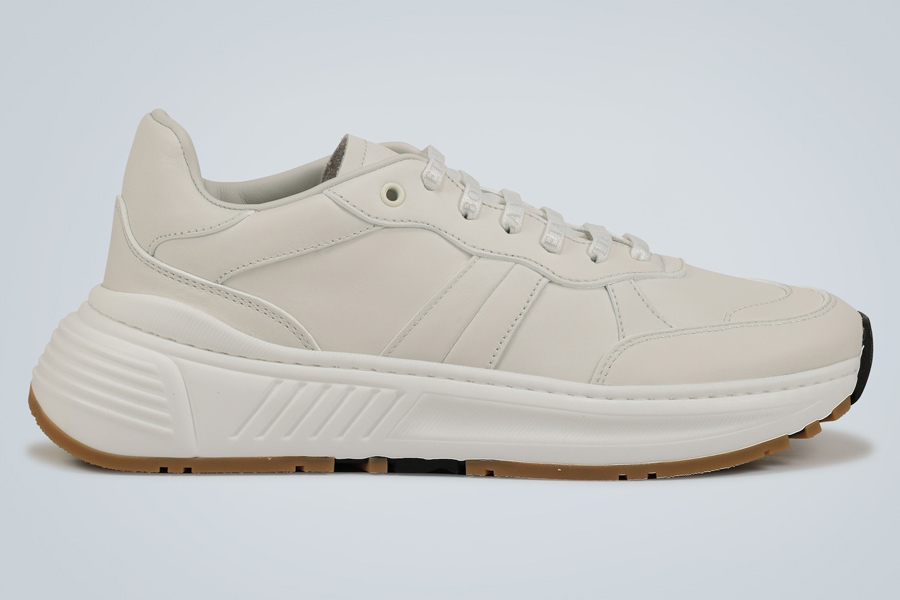 Bottega Veneta Speedster Paneled Leather Sneakers
Delivering prime minimalist allure, Bottega Veneta's Speedsters distinguish their creamy leather uppers with a series of intricate panel designs. That's joined by outsized rubber soles, which provide all the more textural heft. Made in Italy, these sneakers simply ooze with long-lasting comfort and style.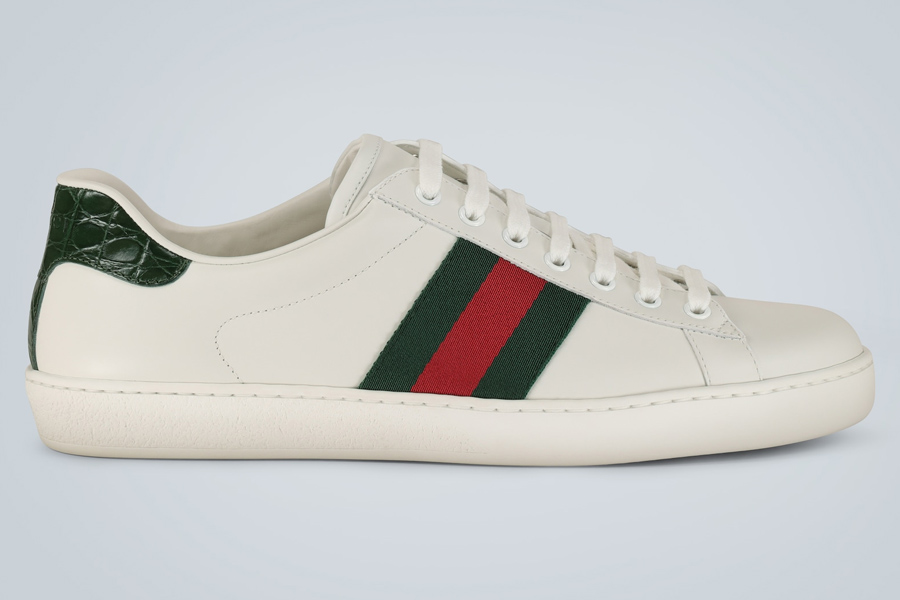 Gucci Ace Leather Sneakers
Presenting some leather low-top sneakers that can only come from a brand like Gucci, with the iconic Web pattern to show for it. Calf leather uppers of immeasurable distinction rest upon relaxed and supportive rubber soles. Welcome to the top-shelf of material and design alike.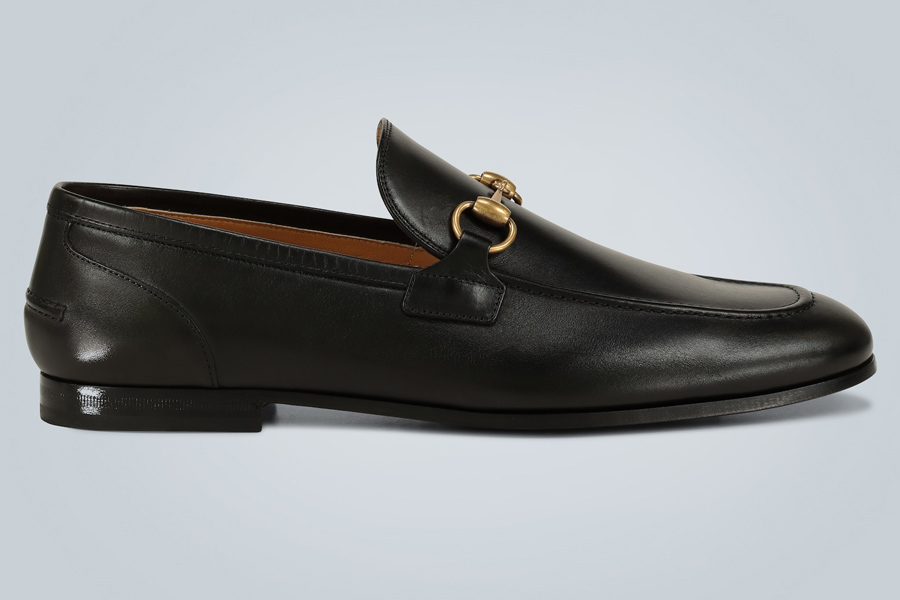 Gucci Jordaan Leather Loafers
Still on the hunt for fancy footwear? Look no further than the Jordaan Leather Loafers from Gucci. Crafted from high-grade leather, they feature black uppers, elongated almond toes, slightly lifted heels, and a gold horse-bit detail. Plus, they come from Gucci. What more do you need to know?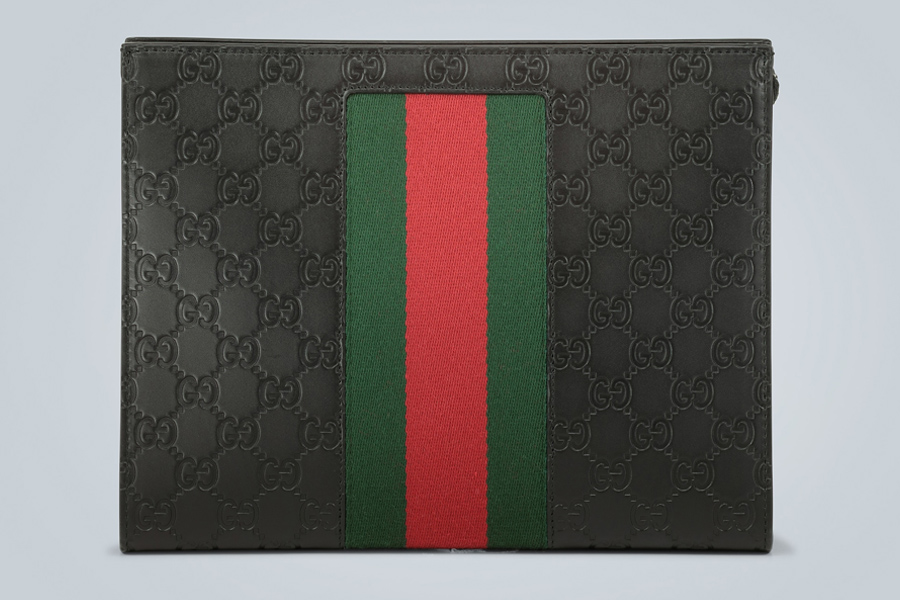 Gucci Signature Web Pouch
In case it's not yet obvious, Italy's Gucci is pretty much always synonymous with timeless fashion. That's as true with this black leather pouch as it is with anything else. Distinguished by a GG motif and signature web pattern, it hosts a zipped top, fabric trim, and faux-suede lining. Distinction be thy name!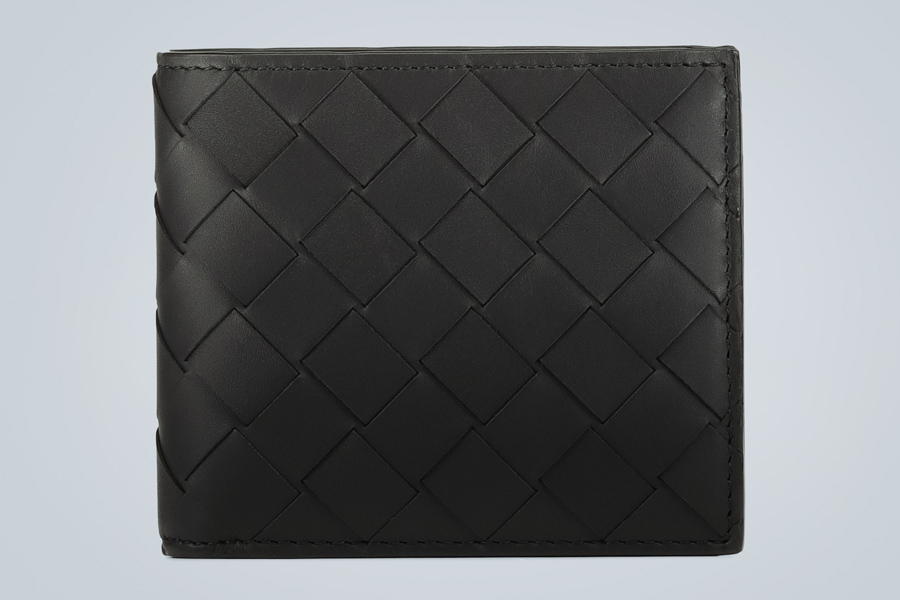 Bottega Veneta Folded Leather Wallet
Leagues above your standard EDC, Bottega Veneta's folded leather wallet features a signature Intrecciato weave across the supple cover. Flip open the leather-lined interior to find eight card slots, a bill pocket, an extra pocket, and the brand's debossed logo. It all comes dressed in the striking colour of Nero.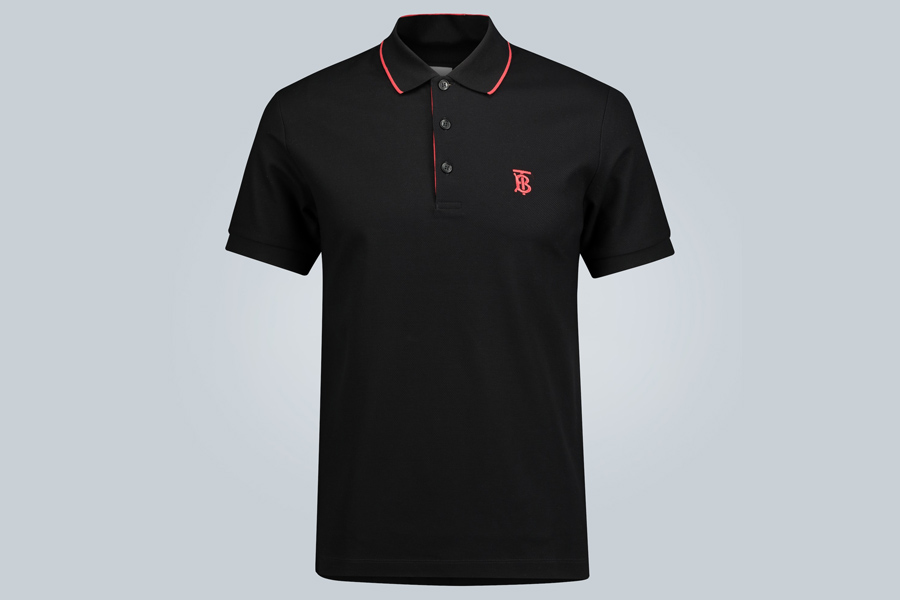 Burberry Walton Cotton Polo Shirt
Subtle style reigns supreme on this pique polo shirt from Burberry, which blends in with a host of occasions. Between its Icon stripe, contrast collar, and stately TB chest embroidering, the short-sleeve stunner uses small details to render massive impressions. It's made from 100% cotton and graced with 4% elastane on the trim for an extra touch of versatility.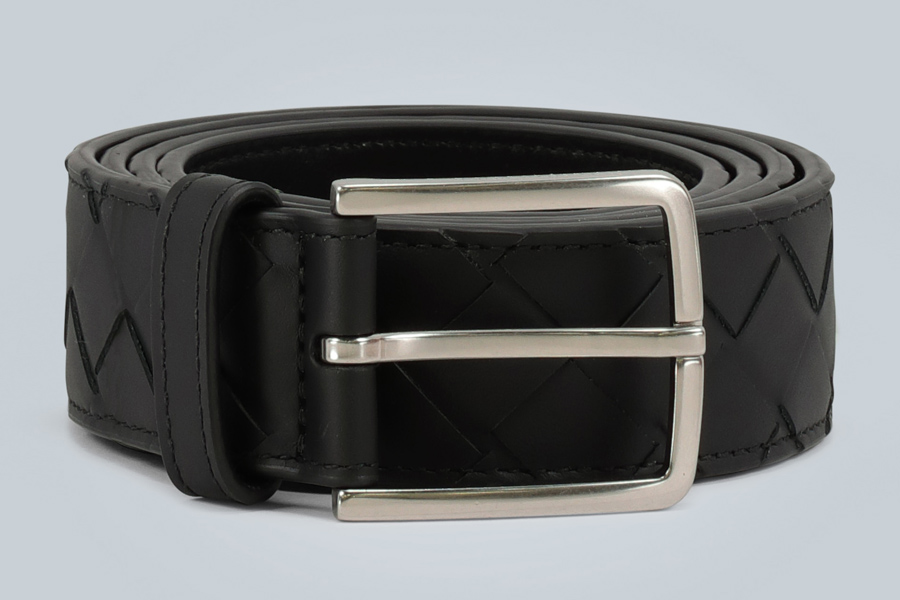 Bottega Veneta Intrecciato Leather Belt
You have the shoes, shirt, pouch, wallet, and pants, and now it's time to tie the whole thing together. That brings us this smooth and luxurious leather belt from Bottega Veneta, offered in the always-fashionable colour of Nero. Made in Italy using the Intrecciato technique, it punctuates that signature pattern with a silver-tone buckle. Classic!
Home to the planet's best fashion brands, Mytheresa is currently hosting a massive sale. Get up to 50% off selected menswear items and kick your wardrobe into high gear. This is an offer too good to refuse and who are you to refuse it? Prepare to look ultra-sharp both now and forever.