5 Rugged Carhartt Items to Take On the Great Outdoors
Apparel brand Carhartt is going "Back to the Land" and they're taking you along for the ride.
Carhartt has also released a brilliant range of rugged gear and clothing that's built to handle any weather or terrain. Featuring streamlined colourways and high-performance materials, the collection urges you to connect with the great outdoors and discover your "happy place" this fall.
Whether you're a novice camper or seasoned explorer or anything in between, Carhartt has you covered from head to toe. While palpably functional, the brand's apparel doesn't come up short in the style department either. One look at the following clothing and you'll be itching to go outside, no matter what the weather conditions. Equip yourself properly with these five rugged items and go Back to the Land in modern fashion.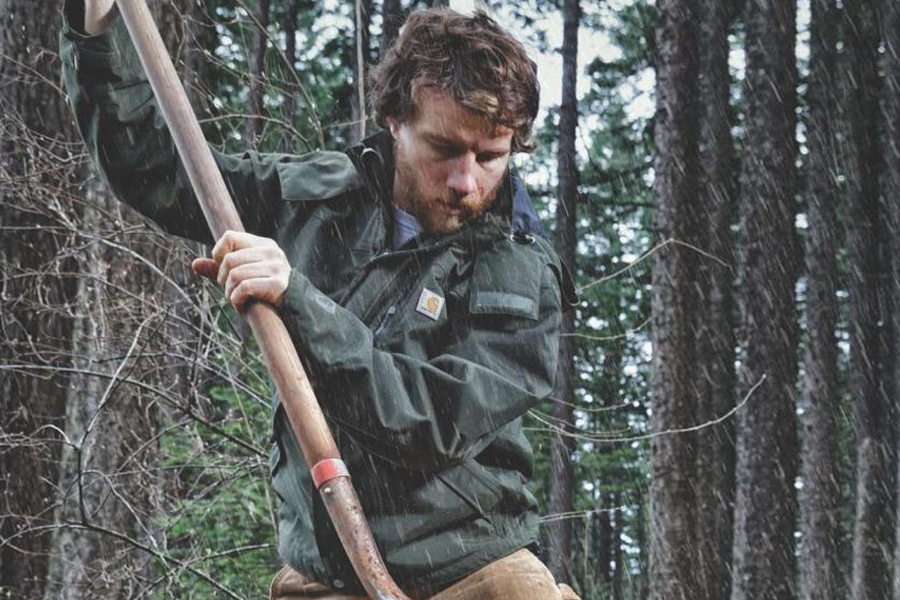 1. Shoreline Waterproof Breathable Jacket
A masterpiece of material, the Shoreline Jacket stands up to the toughest weather conditions. Thanks to Storm Defender technology and triple-stitched seams, the jacket delivers waterproof functionality and prime breathability. In other words: the sweat gets out but the rainwater never gets in. Stretchy inner cuffs provide flexible coverage while a versatile cut accommodates extra layers. Put it all together for a jacket that's as essential as it is quintessential. It's also quite affordable.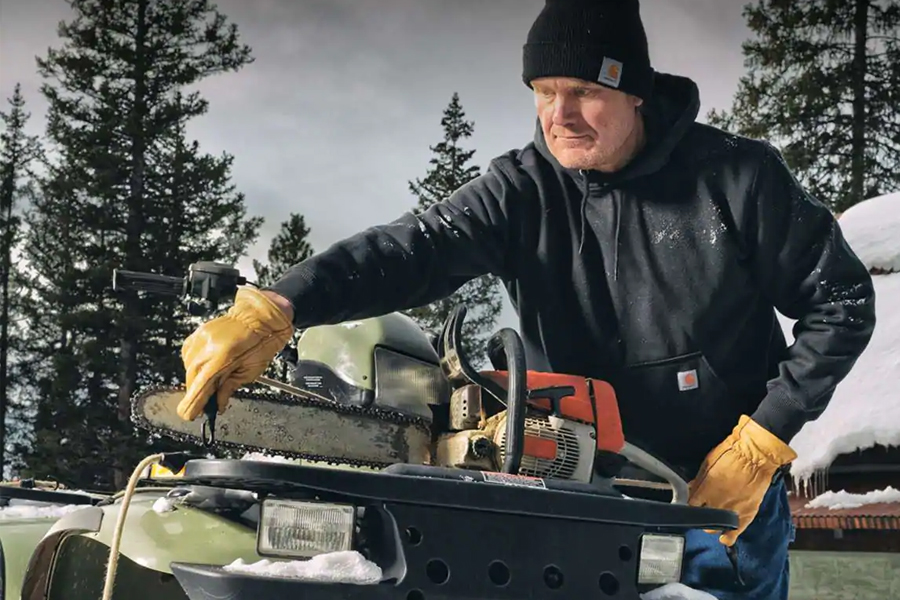 2. Rain Defender Paxton Hooded Heavyweight Sweatshirt
Some light rain shouldn't get between you and the great outdoors, and now it never has to. Throw on the Paxton Sweatshirt and its durable water repellent (DWR) fabric and you'll stay both dry and stylish as you wander the wilderness. In addition to triple-stitched main seams and a classic hoodie design, it features a cosy handwarmer pocket as well as a hidden interior pocket.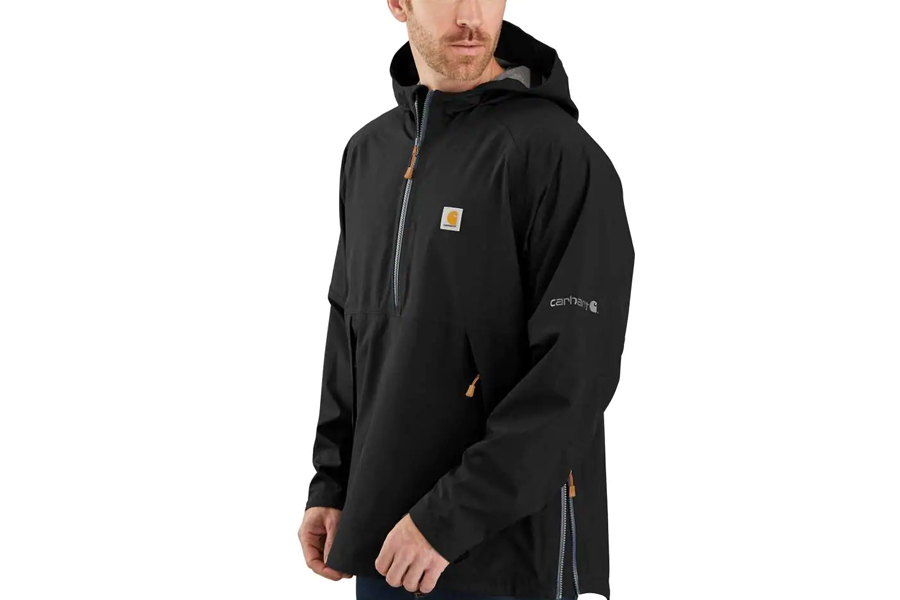 3. Storm Defender Jersey-Lined Hooded Anorak
Available exclusively through Carhartt's website, the Storm Defender Hooded Anorak comes equipped with FastDry lining and Rugged Flex stretch technology. Beautifully mobile, it wicks sweat from the inside and wards off rain from the outside. As if that weren't enough, it also fights odours and delivers ample stretchability. Put simply, this is everything you want out of a modern anorak.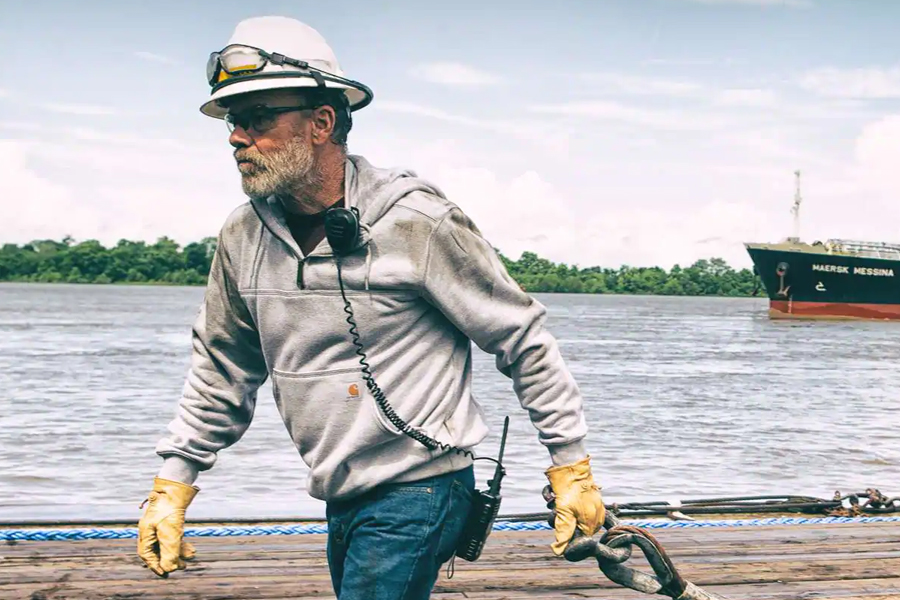 4. Rain Defender Paxton Heavyweight Hoodie Zip Mock Sweatshirt
With its jersey-lined hood, mock neck collar, antique-finish brass zipper, handwarmer pocket, and hidden security pocket, this heavyweight sweatshirt keeps you cosy and looks sharp in the process. Speaking of cosiness, the apparel employs Rain Defender durable water repellent (DWR) to help you stay warm, dry, and mobile in the face of light rain. Choose between a variety of monochromatic colours and get moving.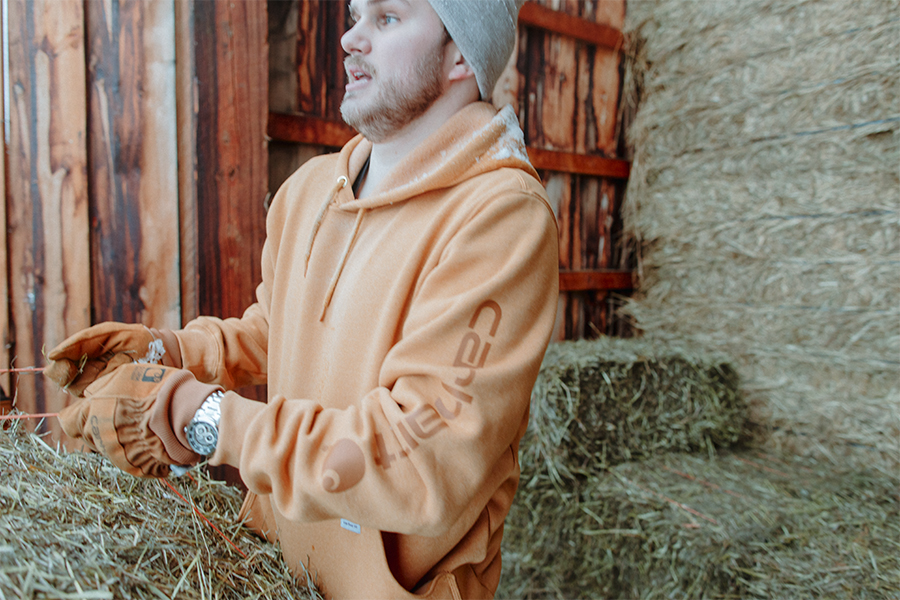 5. Midweight Hooded Logo Sweatshirt
Nothing says "everyday wearability" quite like this hooded sweatshirt and its midweight cotton blend. Throw on the three-piece hood and tighten it with the drawcord as you embark on your next outdoor adventure. Don't worry if your hands get cold—that's what the comfortable front pocket is for. Literally sealing the deal are the brand's signature, triple-stitched main seams. This is a versatile stunner and a hugely popular one at that. Currently available in new colours, it's ready to take you Back to the Land.