5 Looks For Dad to Keep Him Looking Stylish This Spring
When dad measures in larger than his peers, you need to go equally 'Bigg' with the Father's Day gifts. Johnny Bigg delivers high-quality threads and trending fashion for all shapes and sizes—more so than any other Aussie brand. With Father's Day 2020 right around the corner, Johnny Bigg has launched a range of seasonal staples available in sizes of up to 9XL and 5XLT for taller men (on select items). Whatever the desired dress code, the 'old man' will appreciate the wardrobe refresh, even if he won't admit it.
Since launching in 2014, Johnny Bigg has expanded to over 60 brick-and-mortar locations across Australia and New Zealand, gaining a massive online presence along the way—with good reason. The Sydney-born label is breaking down the barriers and serving up on-trend clothing for all guys no matter their size.
With a new season right around the corner, Johnny Bigg has a great selection of signature looks that will take care of your Father's Day shopping and help make dad's Spring 2020 feel optimistic and fresh: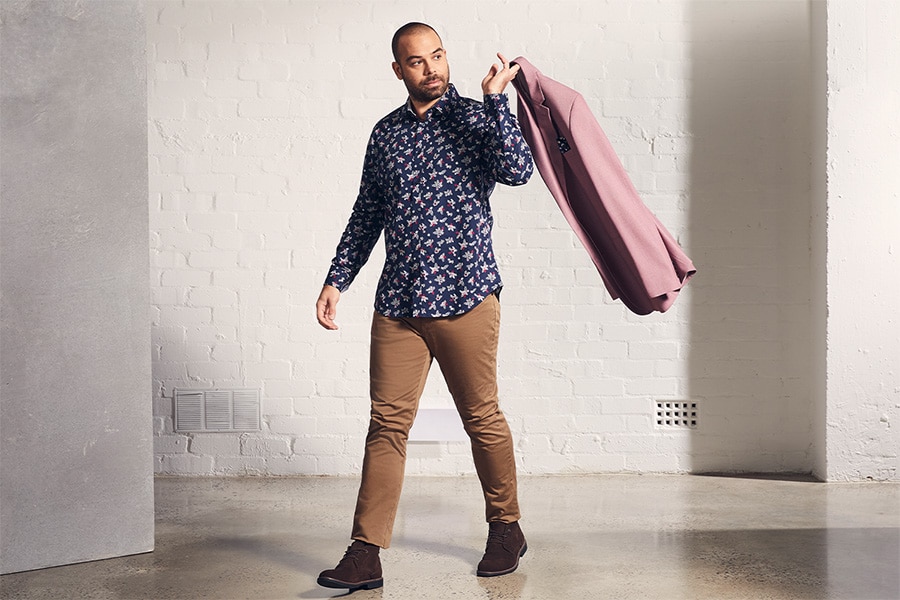 1. The Chace Look
Whether dad's looking to turn heads come race day or impress mum over a Friday night dinner date, 'The Chace Look' truly delivers on that smart-casual front. The textured blazer suggests sophistication and confidence, while the floral print shirt hints at his playful side. Contrasting stretch pants feel fresh, and the cushioned Cliff Suede Desert Boots are the icing on the cake.
Chace Textured Blazer (Pink)
Gerard Floral Print Shirt (Navy)
Benny Stretch Pocket Pant (Mustard)
Cliff Suede Desert Boot (Chocolate)
2. The Chester Look
Clean and casual, 'The Chester Look' keeps things neat even as the weather warms up. It's easy to picture dad wearing this ensemble to the pub while watching the footy or running errands around town. Check shirts are a staple of every wardrobe, as are slim chinos. The relaxed Damian sneakers add an overall sense of simplicity as if this ensemble had not been curated by a label with impeccable fashion sense.
Chester Check Shirt (Navy)
Jim Slim Chino (Stone)
Damian Casual Sneakers (White)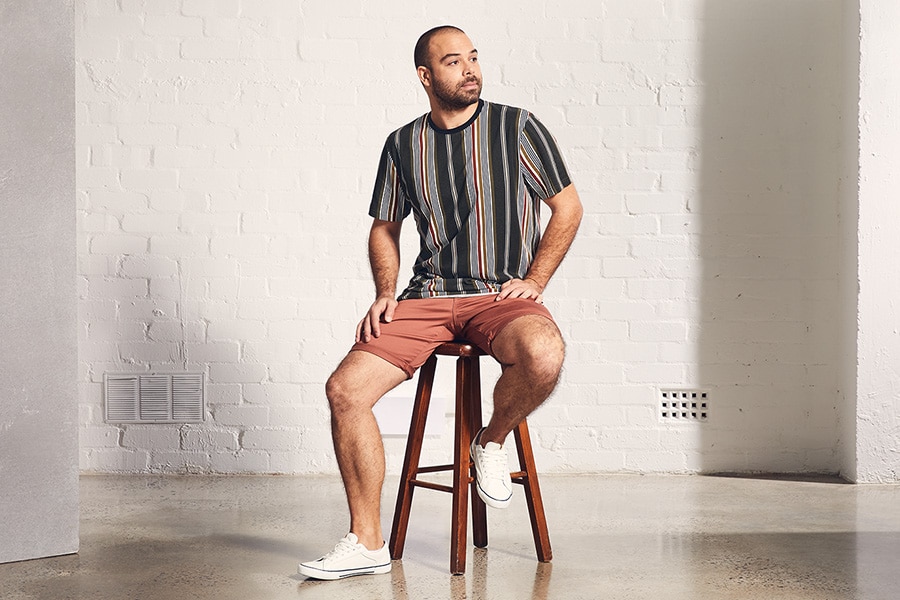 3. The Denton Look
The laid-back "Denton Look" suggests dad is ready for time spent under the sun. Johnny Bigg elevates the simplicity of casual wear with a 100% cotton Tee design that wouldn't look out of place if it were printed on a polo shirt. Pair the Tee with a pair of terracotta Marshall Shorts, the white Damian Sneakers and what you have is the ideal apparel for the beach, a boat ride or casual afternoon drinks with the mates.
Denton Stripe Longline Tee (Khaki)
Marshall Elastic Shorts (Terracotta)
Damian Casual Sneakers (White)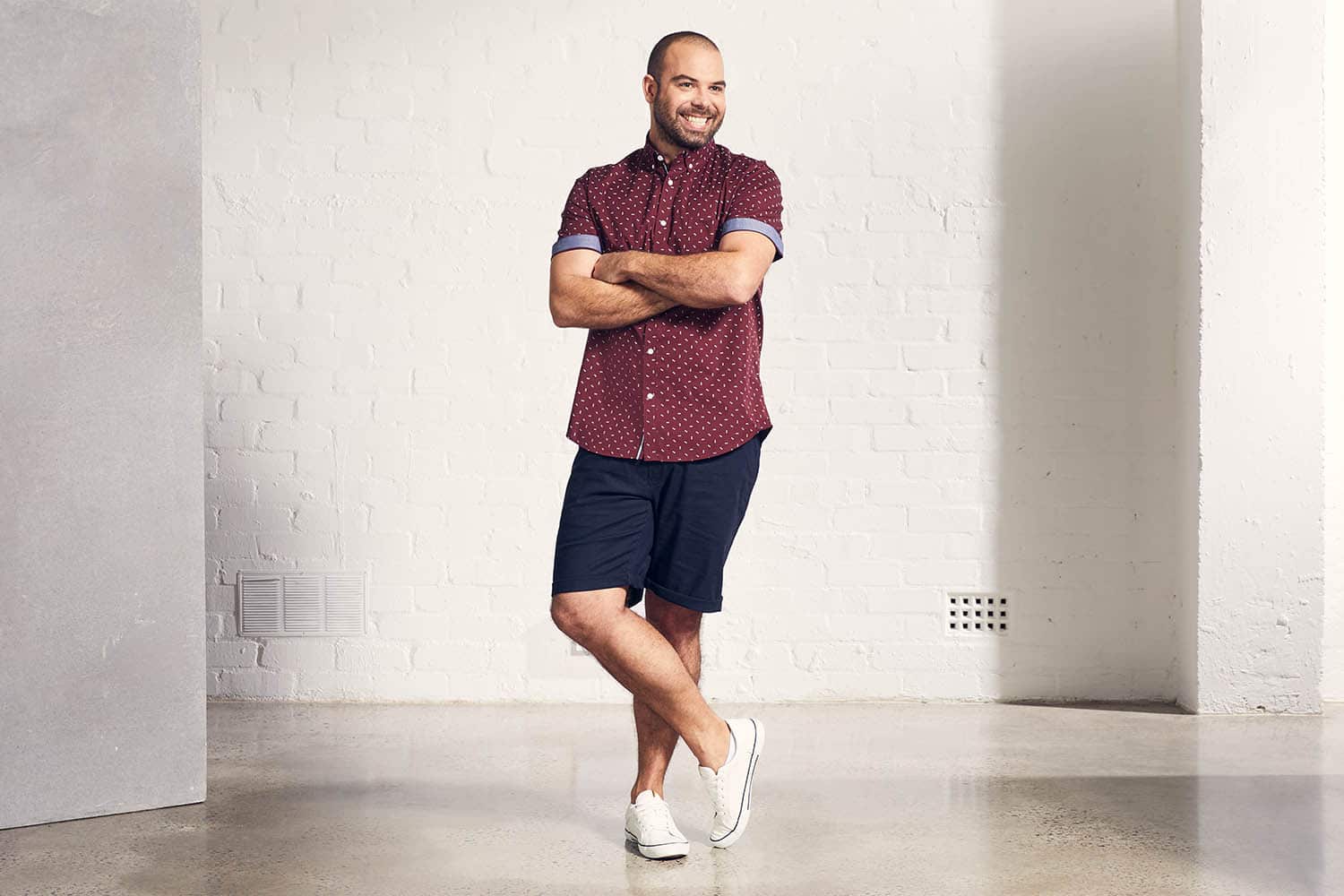 4. The Benson Look
Sunday styles at the ready, "Benson Look" is dad's ideal weekend-wear. The short-sleeve burgundy Benson stretch button-up offers ample relaxed vibes perfect for a family day at the park, yet formal enough to hit the winery for a tasting session. Pair it with Johnny Bigg's navy Byron linen-blend shorts and the Damian casual sneakers, and you've got dad an outfit that covers all bases this spring.
Benson Stretch Shirt (Burgundy)
Byron Linen Blend Short (Navy)
Damian Casual Sneakers (White)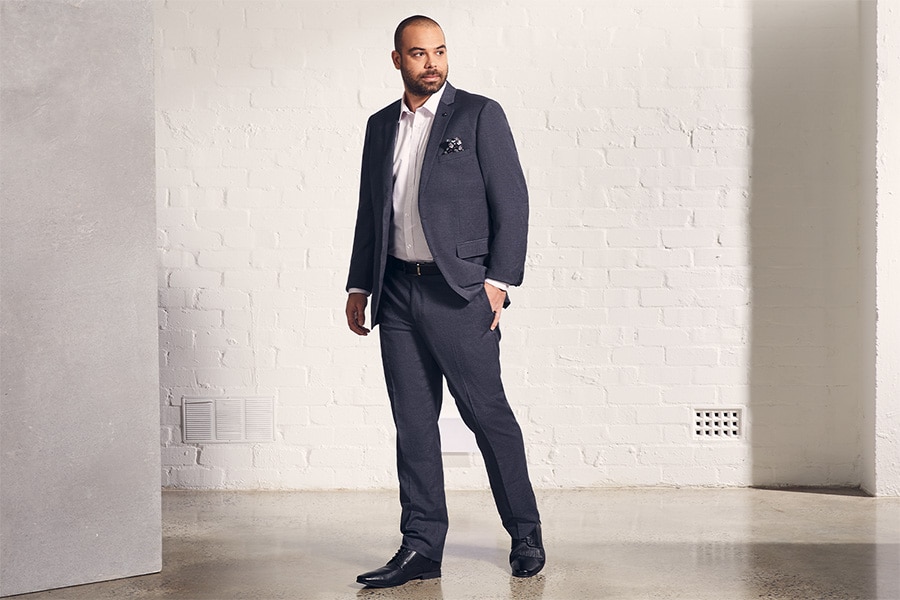 5. The Axel Look
When it comes to dressing for business meetings, weddings and other formal occasions, Johnny Bigg has dad covered. 'The Axel Look' layers a charcoal suit made of stretch fabric over a wrinkle-resistant check shirt, before finishing the look with classically-styled black leather dress shoes and a matching belt. The result is an outfit that would dress any man for success.
Axel Suit Jacket (Charcoal)
Axel Suit Dress Pant (Charcoal)
Sterling Check Shirt (Pink)
Dalton Dress Shoe (Black)
Leather Belt (Black)
Must-Have Spring Staples
Whether you're still shopping for dad or looking to pick up a few items for yourself, look no further than the irresistible linen blends and fashion-forward takes on classic tees. Johnny Bigg has it all: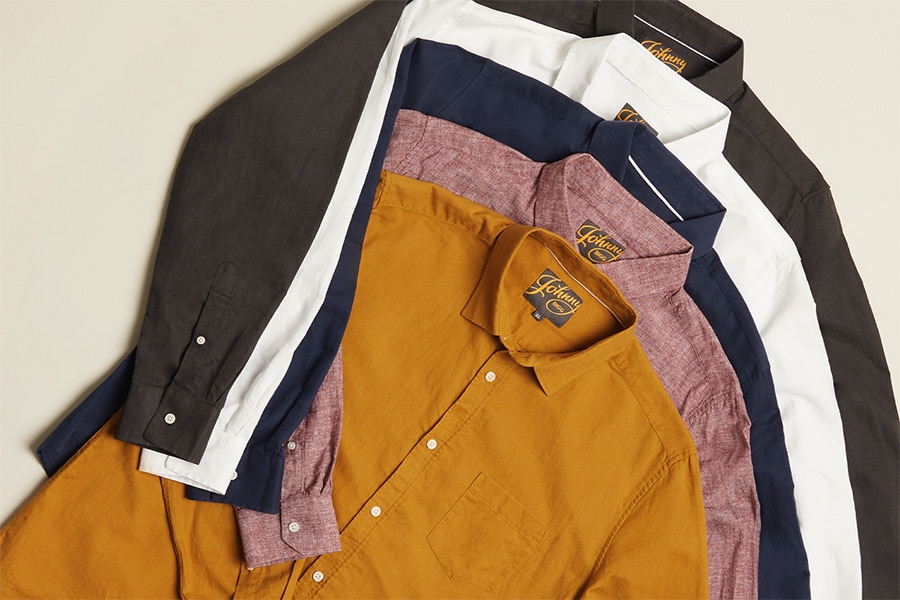 Classic Linen Shirts
By blending linen with other fabrics, Johnny Bigg can create apparel that's incredibly light and breathable, making it ideal for the warmer months. Linen blend extends to shorts, blazers, long sleeve shirts and short sleeve shirts which remain best sellers year after year. They also have a line of linen blazers and just added full linen suits as well, meaning Johnny Bigg truly is the one-stop-shop destination for big and tall guys.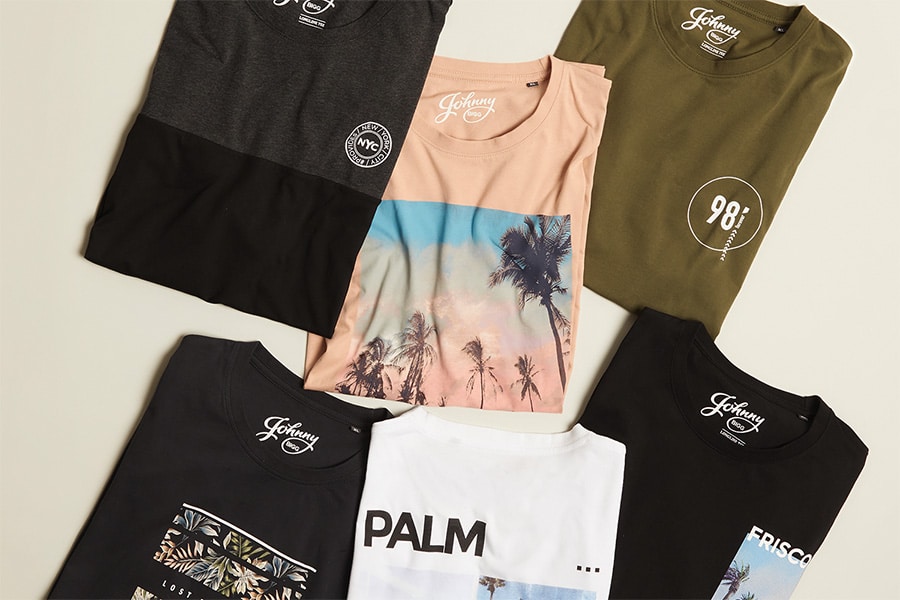 Fashion-Forward Tees
T-shirts form the backbone of every wardrobe, and Johnny Bigg has a stylish selection of graphic print and colour block tees in longline, v neck and crew neck. Some of the graphic tees feature the print on the back, ideal for those who love plain tees but are also keen to mix it up.
A new season calls for new looks, and Father's Day makes the perfect excuse to give dad a helping hand in the department that he needs it most. If he's big and tall, Johnny Bigg has just the thing. By that, we mean they have a little bit of everything: Style, comfort, and the perfect fit. Pop into any one of the 60-plus stores or browse the entire range online and see what fuss is about.