5 Ways to Look Wealthy with Men's Jewellery
Men are often told they can't accessories, but that's just empty talk. It's easy to see why. The line between tasteful and gaudy is a fine one and an impressive pairing might make you more of a fool than the sophisticated gentleman you want to be. My dear fellow, allow yourself to tap into the long tradition of men's jewellery – dignified, majestic and indicator of fine class. We'll guide you through the logic behind selecting jewellery and how to most effectively pair different pieces.
You'll also like:
Men Can Wear Bracelets Too With These Options
Accessories to Get that Luxurious Look
Expert Reveals the 'Basic' Trend Shaping Men's Fashion in 2021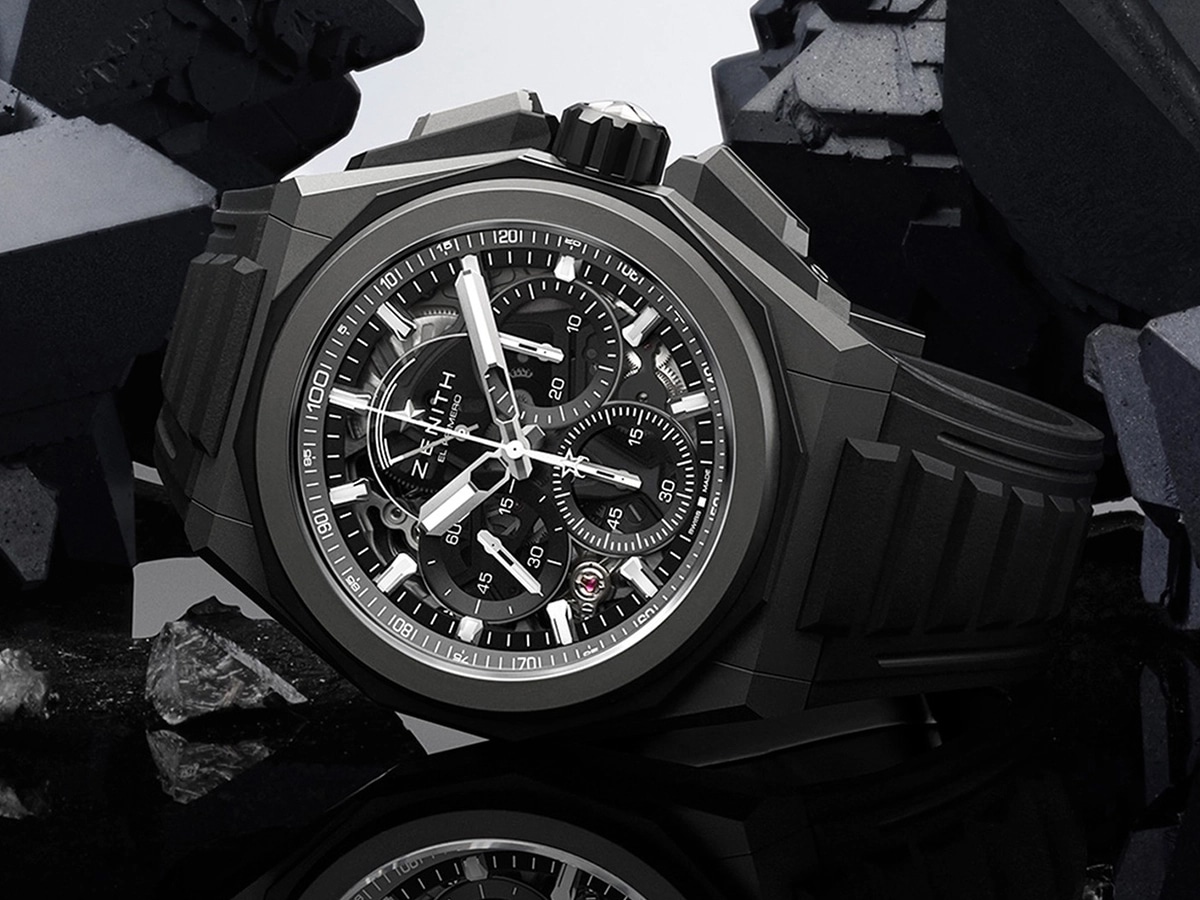 1. Watches
Let's start with the basics. The watch is the essential form of self-expression for me with designs running from casual to athletic to business and sophisticated. When you choose a watch, consider your lifestyle. If you spend a lot of time in the office and meetings, then you need something understated and masculine. The Men's Stainless Steel Chronograph is suitable for the job – black and silver with steel components. Easy to match and conveying power.
Water resistance: 100m (330ft)
Price: from $399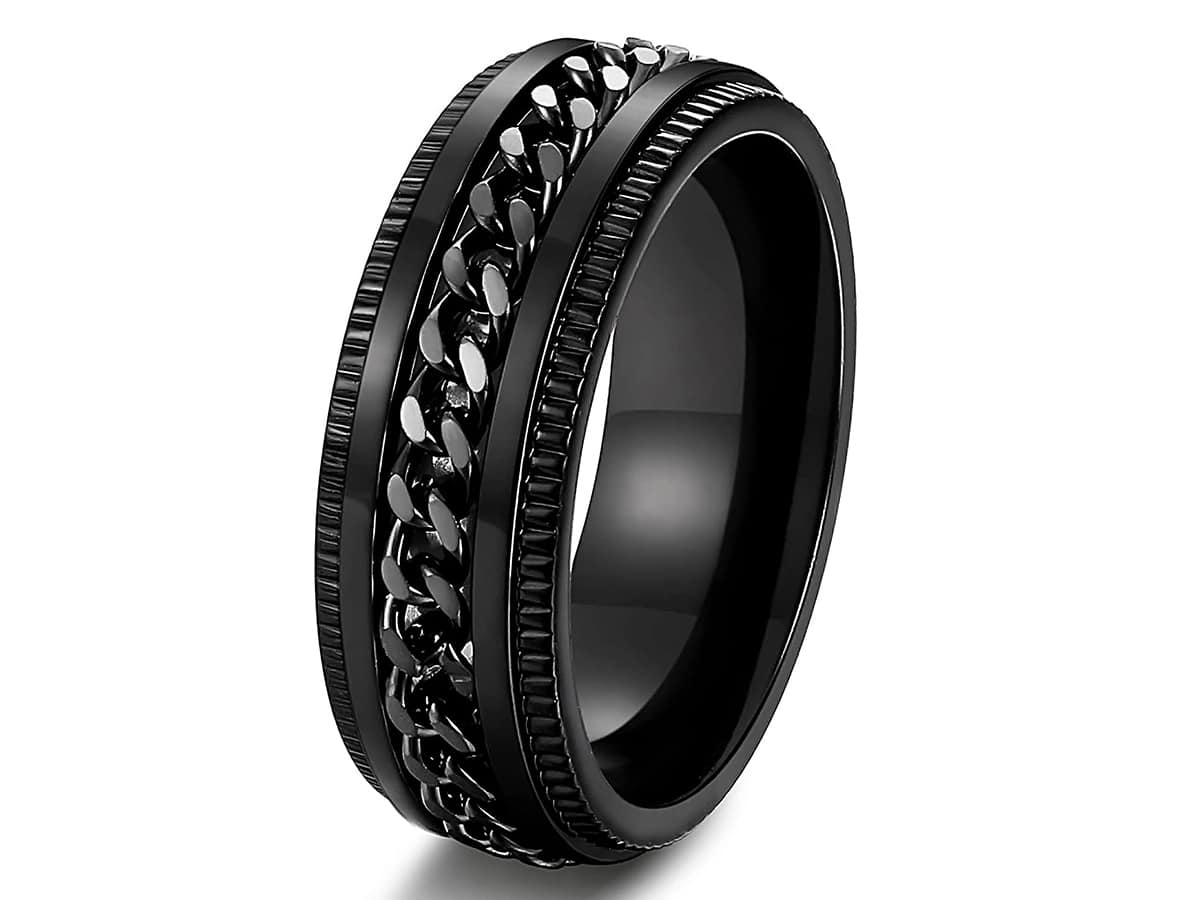 2. Rings
For many men, rings are out of the question. Most are content with a wedding band and in most cases that would be enough, but if you're in your prime and single, then a ring or two add nice accents. Go for a clean design without precious stones, so it's truly versatile, and make sure you think about the colours and metals you choose. For instance, the ideal ring for the aforementioned watch would be Men's Black Tungsten Ring. It's masculine, bold and in all black, which ties with the watch's colour.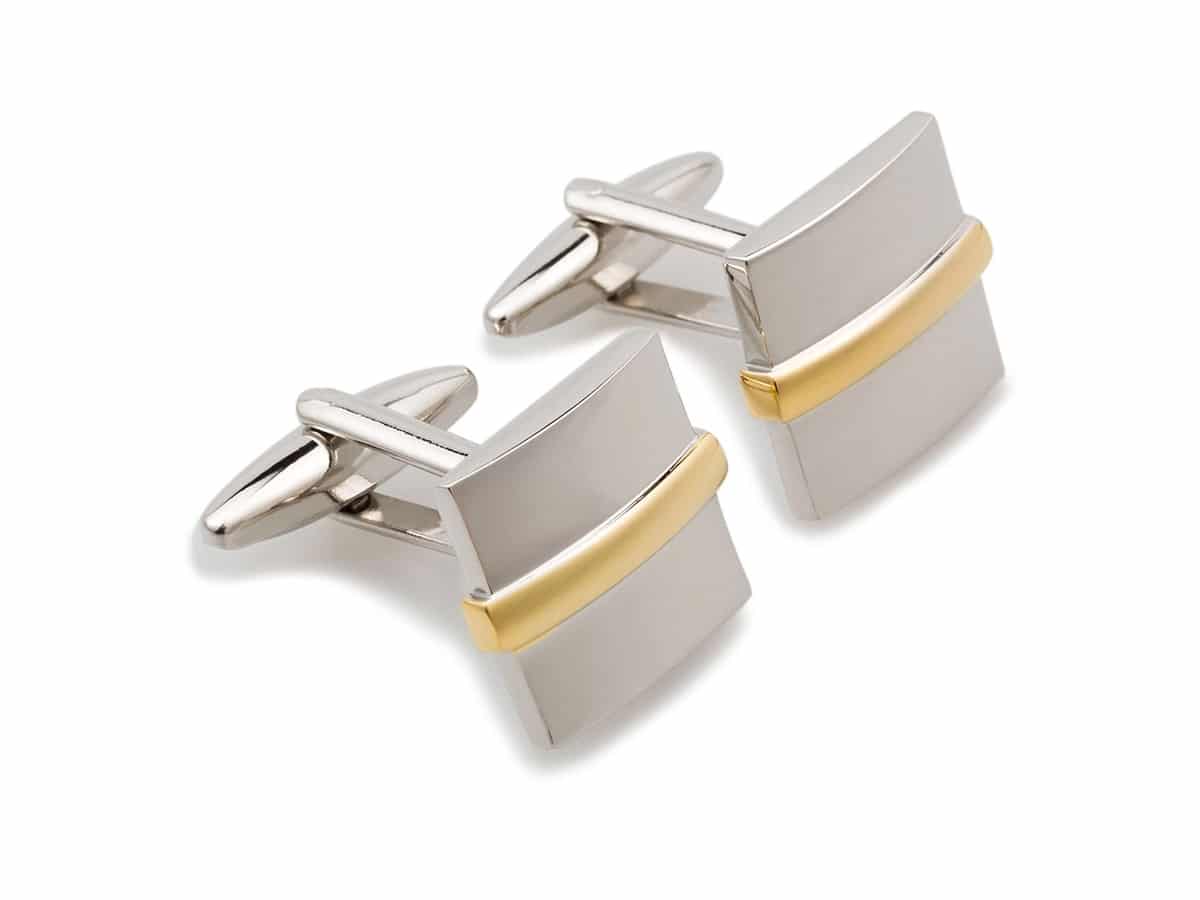 3. Cufflinks
You'll be tempted to buy gold cufflinks, but gold is not the best choice for all occasions. Go for a neutral grey metal. The Diamond Set Cufflinks are in a traditional rectangular design and the small diamonds in the centre only elevate your stature, taking on the role of the gold. Cufflinks are the one piece you don't want to overdo in a bold colour or to the novelty of a design.
Price: from $319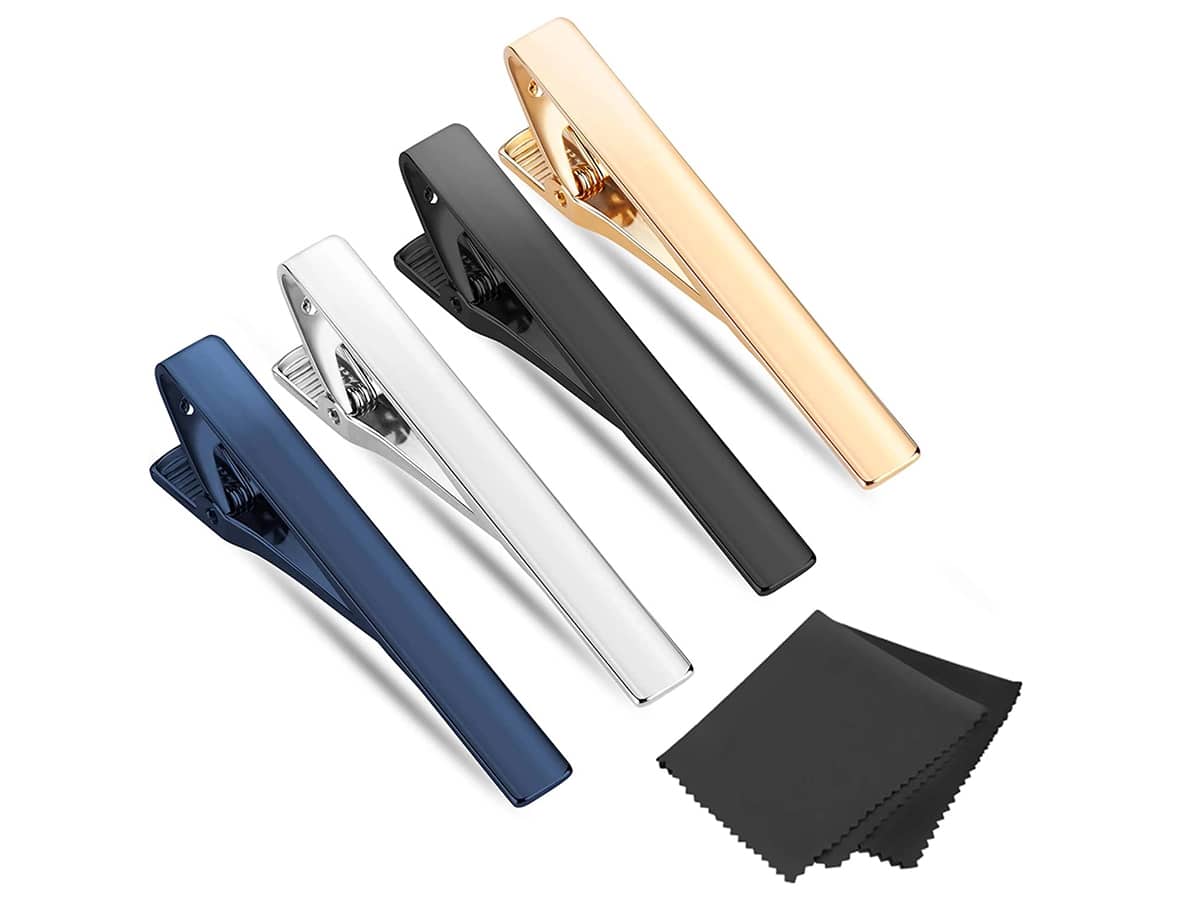 4. Tie Bar
If you're wearing cufflinks, you need a tie accent to create a triangle and tie the whole look together. Again, coordinate according to metal. You have neutral cufflinks, so you need a neutral tie accent. The Diamond Set Tie Slide compliments these perfectly. The slide is easy to take on and off without damage to the tie and the one diamond is a good touch for those looking into your look, but not necessarily an attention-grabber.
Price: from $199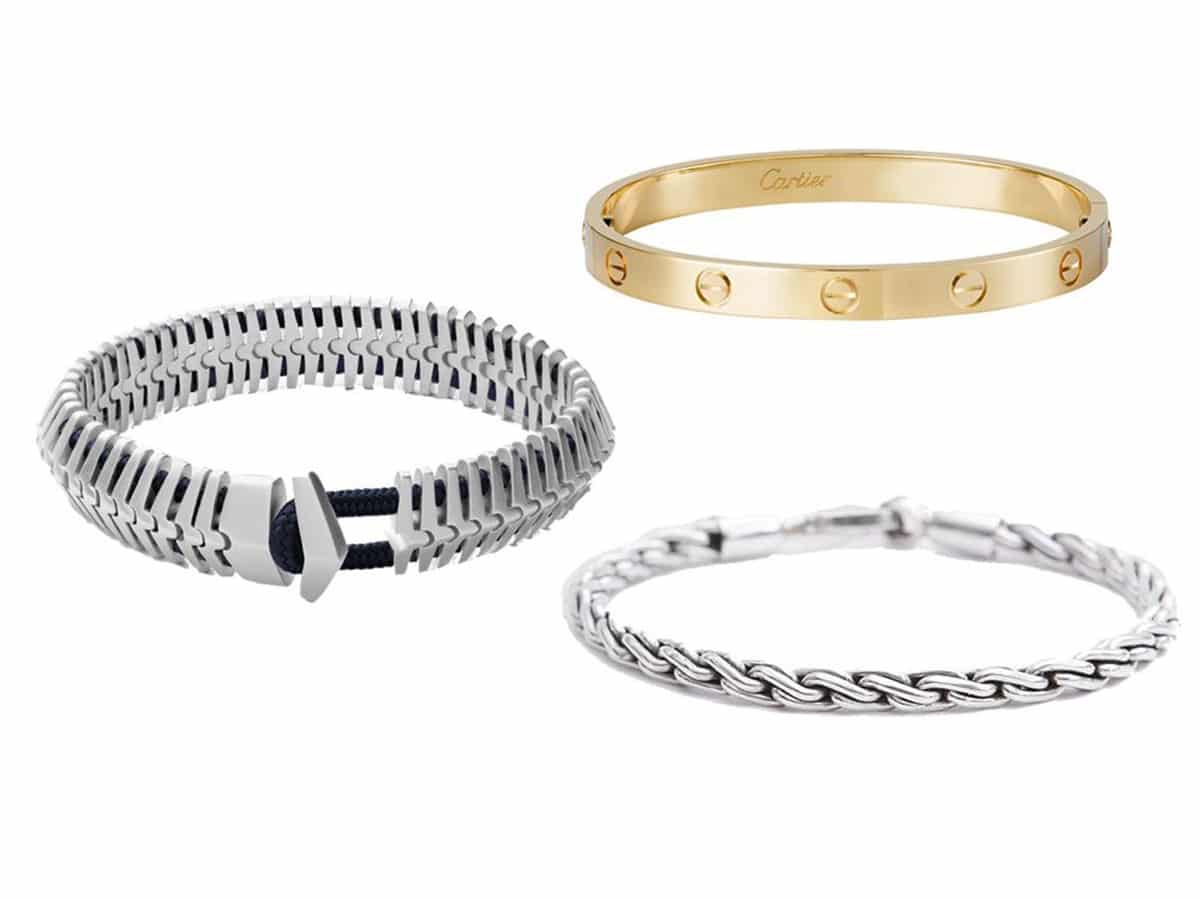 5. Bracelets
Bracelets draw attention to themselves, so if you're considering wearing a bracelet, the event you attend needs to be casual, so you're not wearing cufflinks or tie ornament. If you do have a watch and a ring, you'd best leave one at home to avoid a busy look. Of course, you'll need something in harmony with the examples so far. The Men's Stainless Steel & Carbon Fibre Bracelet is simplistic and combines grey and black colours, which are very versatile for casual occasions.
Michael Hill craft distinct and appealing jewellery since 1979. For over 30 years they've shared their vision with customers in New Zealand, Australia, Canada and the United States, earning a reputation for quality and only the finest of pieces.
You'll also like:
Men Can Wear Bracelets Too With These Options
Accessories to Get that Luxurious Look
Expert Reveals the 'Basic' Trend Shaping Men's Fashion in 2021