A Look at The Vogue American Express Fashion's Night Out Sydney VIP Lounge & Wearable Tech
As if anyone needs an excuse to indulge in a spot of shopping, American Express and Vogue teamed up to offer a mid-week treat for all American Express Card Members.
Now in its third year, Vogue American Express Fashion's Night Out has solidified its reputation as Australia's premier retail event and we were there in Sydney at Pitt St Mall.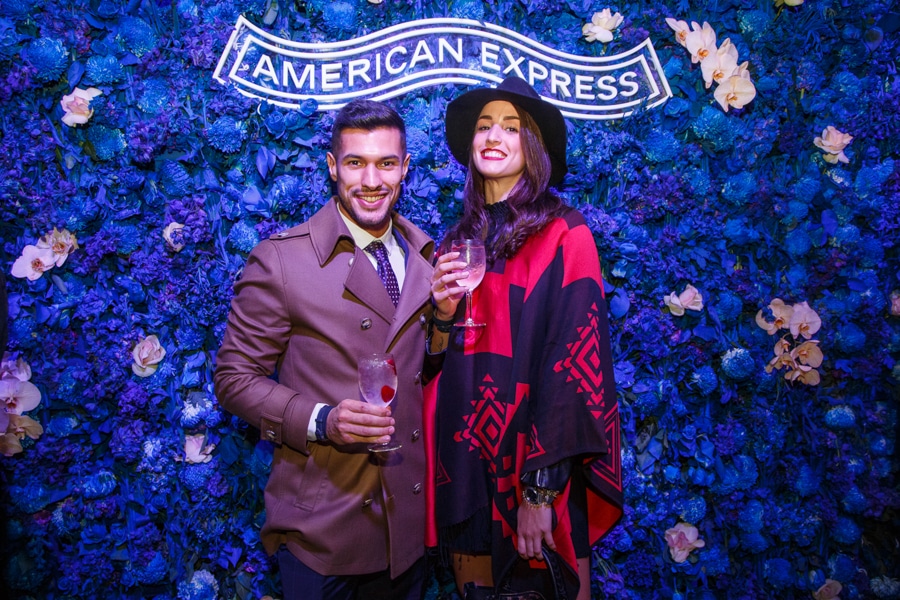 Already a hotbed of activity at all times of day, the mall was transformed into an iridescent shopping paradise. It was Thursday night shopping like you've never seen it before and likely the busiest the popular retail destination will be this side of Christmas Eve.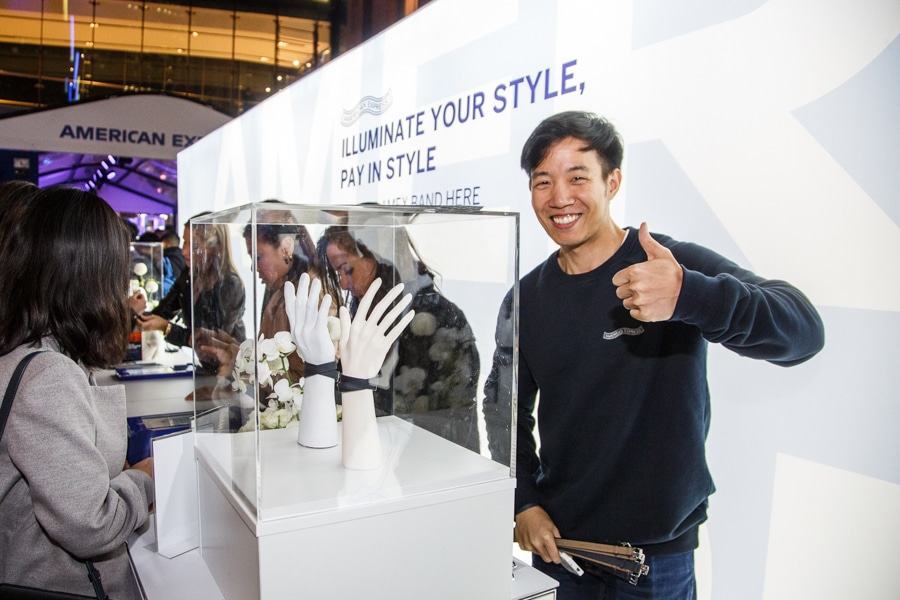 Taking centre-stage was the debut of the American Express wearable payment band, the result of a partnership with respected leather-makers Jean Rousseau and HIRSCH. It's a stylish, simpler way to shop – allowing American Express Card Members to link their card to the band and pay with a wave of the hand. They were also encouraged to make the most of it, with $20 credit on up to any three purchases of $50 or more at any of the many participating retailers. We tried it at David Jones and it worked like a charm; great news for shopaholics out there.
The list of brand partners reads like a who's who of both Australian and international fashion heavyweights, including Zara, David Jones, Victoria's Secret, Gucci and The World's Slimmest Dive Watch Released in Limited Edition Black.
As most people know, there are few better ways to build up an appetite than a solid shopping spree. Luckily the American Express Lounge was there to offer eye-catching indulgences, from Gordon's Pink Gin cocktails and glitter donuts, to sushi and soft-serve ice cream, keeping shoppers sated while they filtered through the offers in store.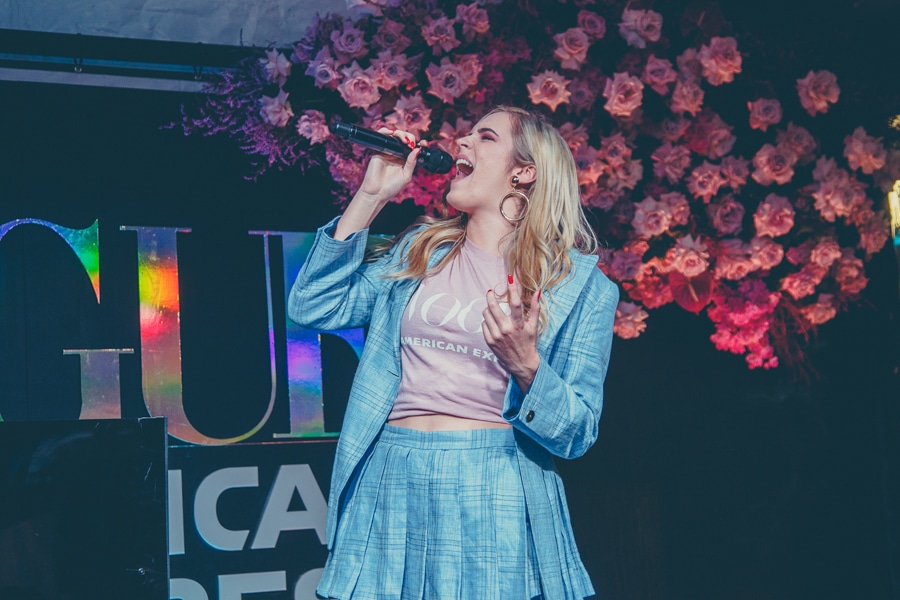 Those suffering from buyer burnout could stop to enjoy performances from artists including Starley and local Sydney producer Jordie Ireland (featuring vocalist Ava Hayz). Having dipped their toes into the music scene, American Express have now put their money where their mouth is with the American Express Music Backers Program, which supports emerging Australian artists.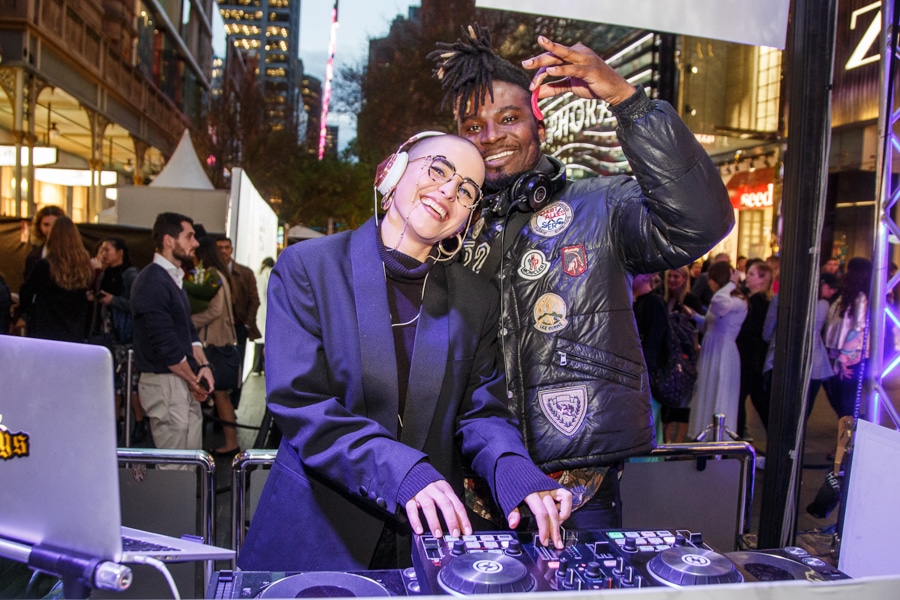 With an estimated 200,000 attendees between the Melbourne and Sydney events, it's clear American Express and Vogue have hit the nail on the head when it comes to turning simple shopping into a special experience.