Ardor & Forge Watches Capture the Spirit of Adventure
There are your typical watch microbrands and then there's Ardor & Forge, which takes the spirit of adventure to brilliant extremes. Not only does this independent company craft exclusive watches of robust quality, but each limited edition model is directly inspired by the outdoors.
Taking the concept a step further, Ardor & Forge donates a portion of sales toward forest conservation in its native state of Pennsylvania, with future plans to expand its support efforts across the globe. Meanwhile, the watches themselves strike a perfect balance between signature aesthetic and classic construction. Whether you're a timepiece collector or outdoor enthusiast or both, prepare to meet your new favourite brand.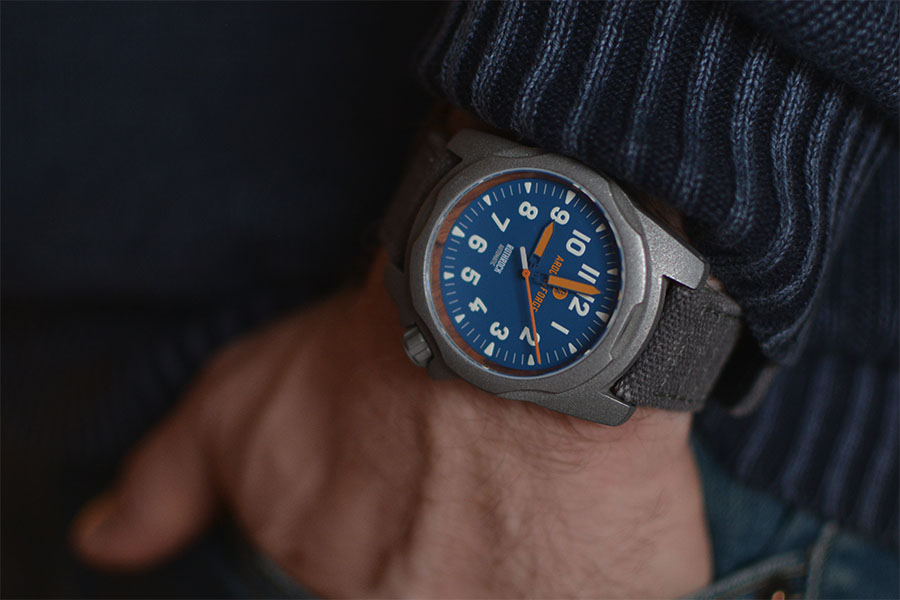 Hailing from Tyrone, Pennsylvania, Ardor & Forge is the brainchild of industrial designer Zack Rackovan. As both an exhaustive creator and genuine nature-lover, Rackovan launched the brand as a way to streamline his two foremost passions.
That brings us to the Rothrock Collection, which makes for a truly legendary debut. Directly inspired by the rocky trails and sweeping vistas of Pennsylvania's Rothrock State Forest, each watch in the range features a proprietary sand-cast texture. It was a texture that took over a month to perfect and is unlike anything you've ever seen on a watch case. Creating it required a multi-step process, during which Rackovan and his team employed lasers, rock tumblers, and a few other ingredients before arriving at an utterly unique and functional result.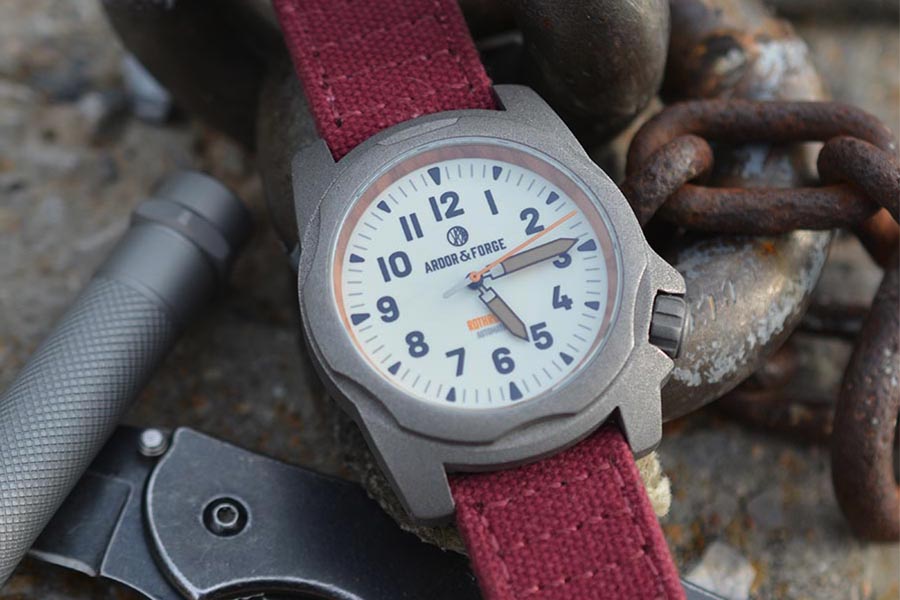 Continuing to incorporate the Rothrock State Forest and its profound influence, each colourway in the Rothrock Collection takes its cue from a different wild or natural area within the forest. That's all joined by real oak accents in the rehaut, crown end, and on the rotor, with each accent being hand-finished and meticulously applied.
Along with its unique flourishes, every watch in the Rothrock Collection delivers no shortage of quality mainstays. That includes a 42mm case of stainless steel, sapphire crystal on front and for transparent caseback, NH35 Japanese automatic movement, Super-Luminova treatment, drilled lugs with an extra set of lug holes for thicker straps, a screw-down crown, and a leather-lined canvas strap (while a Horween leather strap is available as an upgrade). Put it all together and throw in the distinctive touches and you end up with the best of all worlds.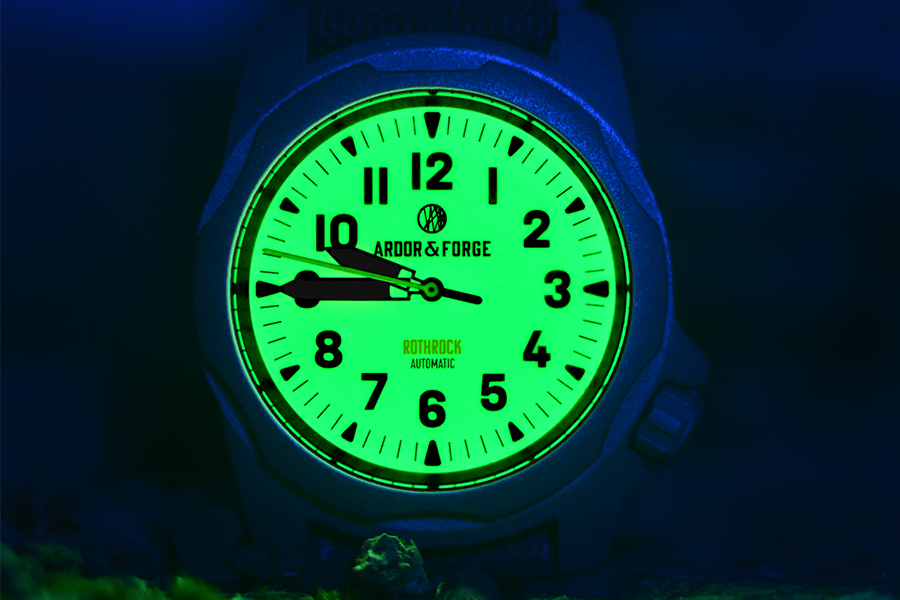 Production will be limited to just 125 of each variant (500 units total), the Rothrock Collection simply bursts with a sturdy and signature appeal. It also introduces Ardor & Forge as a serious force to be reckoned with. Whereas so many microbrands are obsessed with emulating heritage models from major manufacturers, this one cuts an utterly unique and identifiable path. That's what we like to call independent watchmaking done right.