Bergdorf Goodman is the Epitome of New York Luxury Shopping
As anyone with even a lick of fashion sense is likely to know, Manhattan's 5th Avenue is synonymous with some of the greatest luxury department stores in the world. Among them are two Bergdorf Goodman locations, which mutually deliver the quintessential upscale shopping experience. Situated across the street from one another, both the flagship Bergdorf Goodman department store and the Bergdorf Goodman Men's Store excel at providing top-shelf style, service, and ambience in equal measure. It's then no wonder that they continue to draw in legions of distinguished customers from around the world.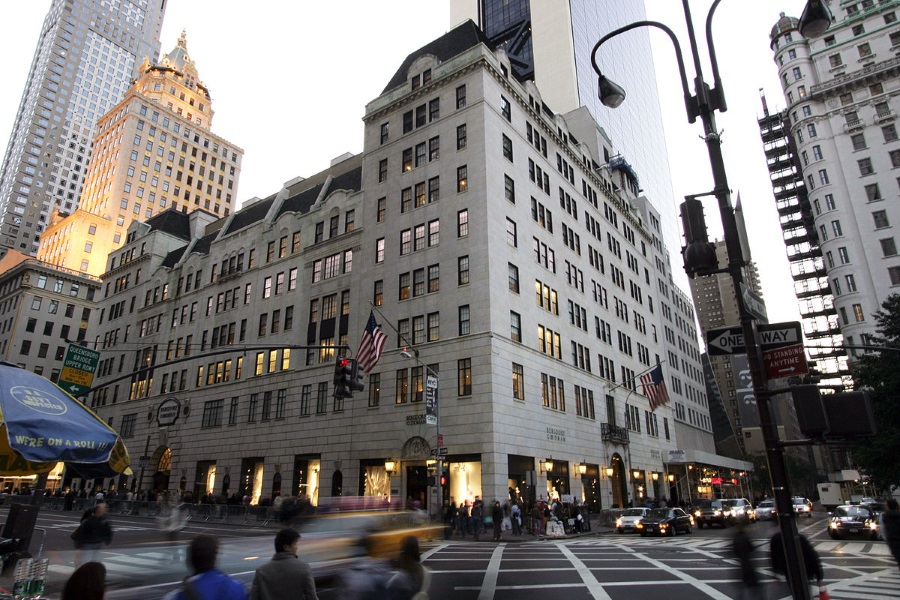 As impressive Bergdorf Goodman's current reputation might be, what's just as profound is that the company has over 100 years of history behind it. Specifically, it traces its roots all the way back to 1899. That's when French immigrant Herman Bergdorf opened his namesake tailor shop above Union Square in Downtown Manhattan. Working alongside Bergdorf was his apprentice, Edwin Goodman, an ambitious merchant from Lockport, New York. After saving up enough money, Goodman bought into Bergdorf's operation. It was subsequently renamed Bergdorf Goodman in 1903.
In 1906, the two men moved to a new location, just west of "Ladies' Mile", a popular shopping district filled with multi-level stores. Within these new digs, Bergdorf Goodman found even greater success among scores of female customers. However, Bergdorf–who was getting old by this point–wasn't necessarily happy with the rapid pace at which his business was moving. As a result, Goodman bought out his partner's remaining stake, and became sole owner of the company.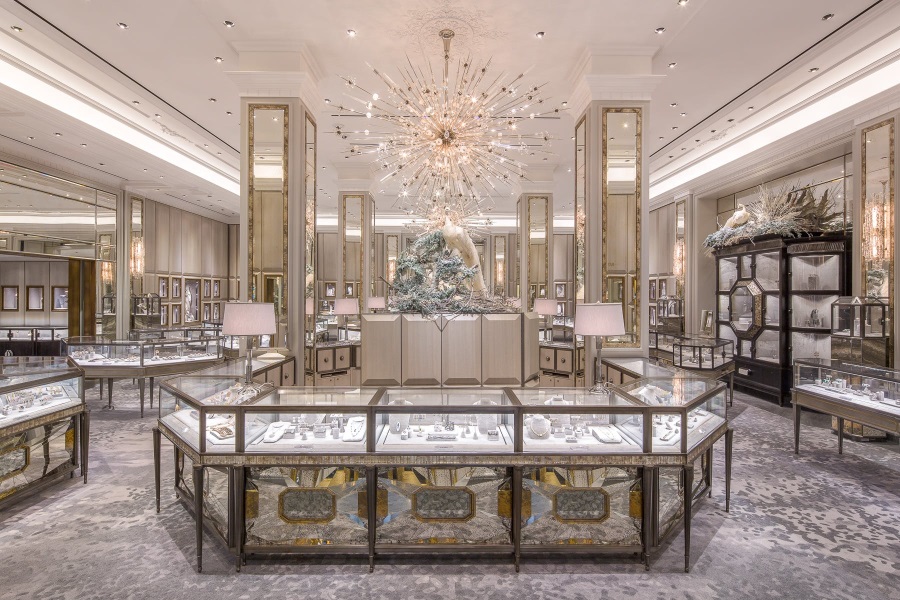 For his next bold move, Goodman oversaw construction of a five-story building of 5th Avenue, in the same location where Rockefeller Center now stands. It was here that he introduced ready-to-wear to his customers, just as the trend itself was starting to take off. Needless to say, the masterstroke paid off in spades, making Bergdorf Goodman a veritable destination for legions of savvy shoppers.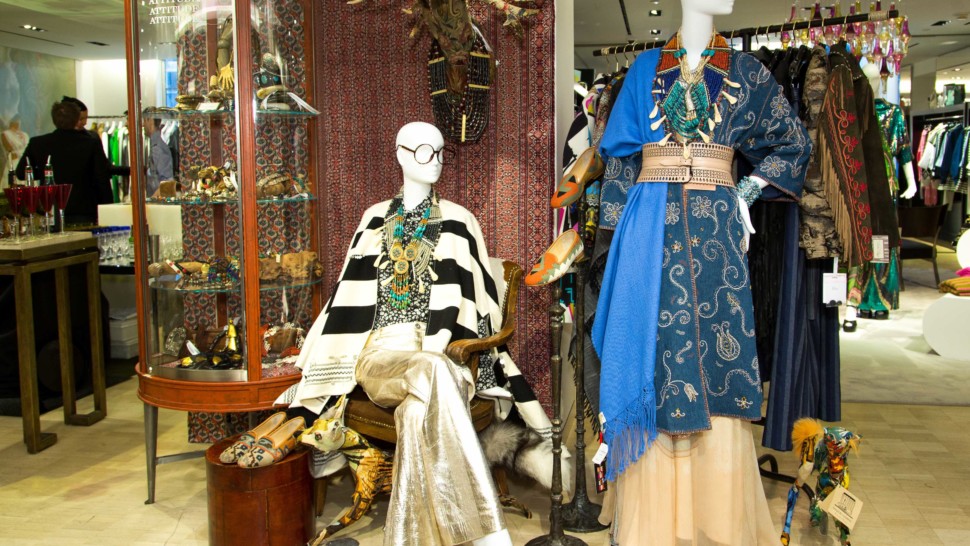 In 1928, Bergdorf Goodman moved into its present location on 5th Avenue and 58th Street. To cover his potential losses, Goodman divided the store into sub-sections, which could be rented out to other designers or companies. Among his earliest tenants were names such as Van Cleef & Arpels, the Grande Maison de Blanc, and Dobbs the Hatter. The resulting department store was such a resounding success that even the Great Depression couldn't slow it down. On the contrary, Goodman was so successful during America's worst economic slump that he was able to buy the entire building, and eventually the entire block. However, Goodman didn't expand upon his core operation, which has been a New York City landmark ever since, and a hub for the best names in both American and European fashion.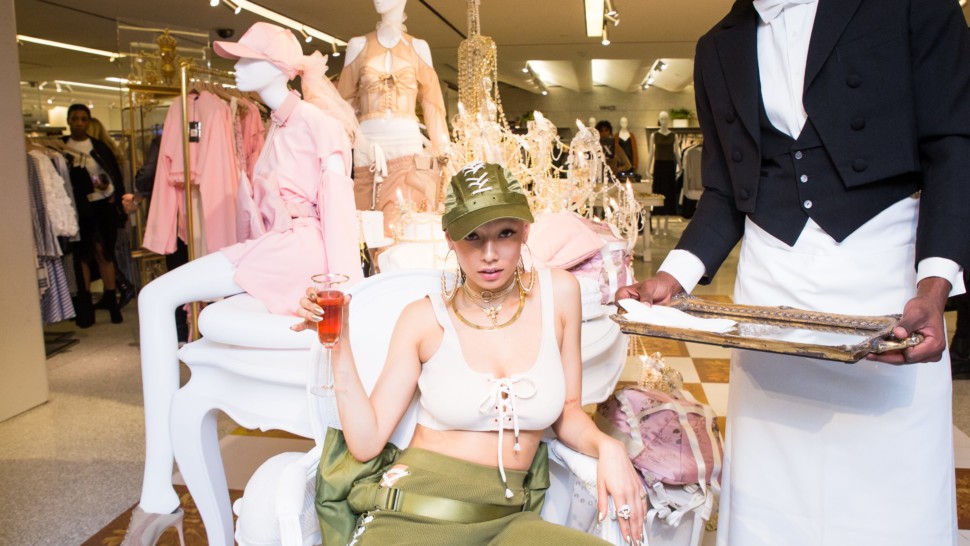 Currently owned by Neiman Marcus, Bergdorf Goodman takes up two separate locations: the main store and a men's store (which occupies the former FAO Schwartz space). Meanwhile, the company is as iconic today as it's ever been. Indeed, not only has Bergdorf Goodman been the subject of two documentaries, but it continues to host a full swath of garb from the best names in the game. We're talking Gucci, Tom Ford, and Fear of God, just to name a few. Furthermore, the company offers some of the most professional and knowledgeable customer service in the world, and not just because its prestigious clientele would expect nothing less. Speaking of prestigious clientele, celebrities like Cher, Barbra Streisand, David Letterman, Tom Ford, Michael Kors, the Olsen Twins, and numerous others consider Bergdorf Goodman to be an indispensable destination for New York luxury shopping.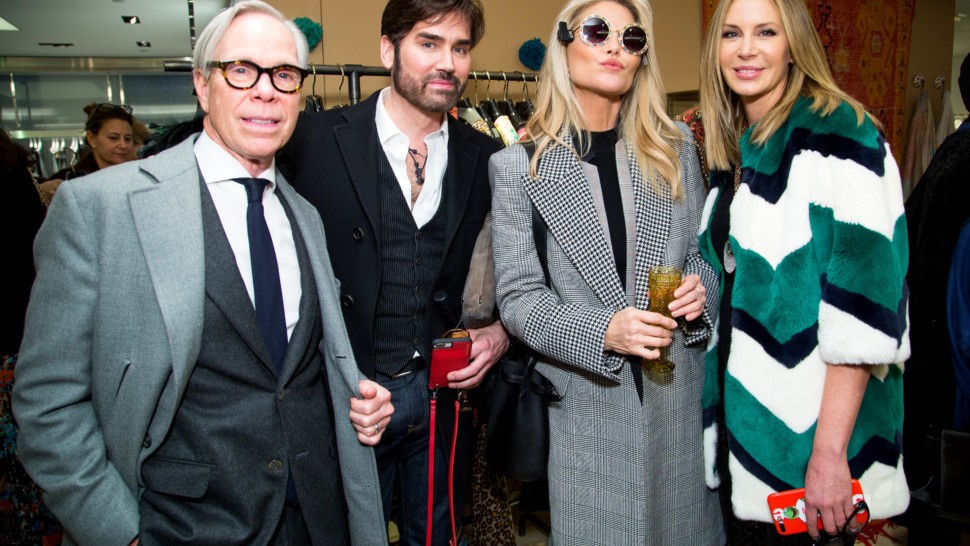 As if you needed a new excuse to visit Bergdorf Goodman, the company's senior vice president, Linda Fargo, has been up to some seriously exciting stuff as of late, creating boutique pop-ups within the larger department store. Her most recent endeavour is Noir, a striking collection centered around the one colour that no one argues with: black. While black is frequently a part of any given lineup, it takes up the whole spotlight this time around, in all its respective shades (ebony, jet, charcoal, midnight, etc). Included in the range is clothing from Balmain, Brandon Maxwell, Gucci, Richard Quinn, Azzedine Alaïa, and The Row; accessories from Christian Louboutin, Gianvito Rossi, and Lynn Ban; and housewares from Nymphenburg, Caviar Kaspia, and Mariage Frères. True to its aesthetic, the Noir space at Bergdorf Goodman is likewise rife with a dark, decadent, and thoroughly modern vibe.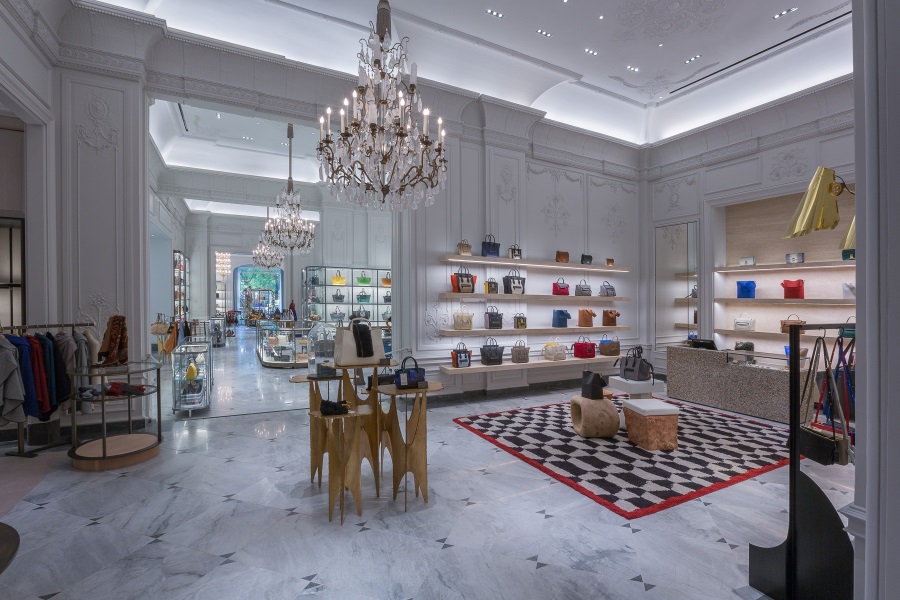 Hence, should you find yourself in Manhattan with time on your hands and cash to spare, you would be well-advised to hit up Bergdorf Goodman. Far more than a historic institution, the luxury department store keeps its fingers squarely on the pulse of high-end style, season after season. Put yourself in the hands of the Bergdorf Goodman's seasoned staff, and expect to be treated like royalty. Meanwhile, an actual royal might be trying on suits just a few yards away. This is what New York luxury shopping is all about.
Man of Many travelled to Hong Kong and New York as a guest of Cathay Pacific and Langham Hospitality Group.