Carlo Riva – The Fable, the Folklore, the Fabric
Carlo Riva fabrics
The mystery surrounding the Carlo Riva brand name is astounding. Some say its hand loomed by 72 flaxen haired virgins in the hills of Como. Many say it's run by an enigmatic Italian fellow whose clandestine ways are only surpassed by the quality of his cloth. Everyone who's worn a Carlo Riva shirt says it's the best fabric in the world, hands down. The consensus amongst the team at Philippe Perzi Vienna is that Carlo Riva is simply as good as it gets and guess what? We're fortunate enough to be able to bring a range of Carlo Riva shirts in 180/2 ply to our online customers, available now for only $239!
Although scant detail is really known of this stealthy Italian fabric maker, it is widely accepted amongst menswear mavens, that Carlo Riva is like the Patek Philippe, the Bugatti Veyron, or a good bottle of DRC Grand Cru in its field; Elegant, expensive and oh so elusive!
 The Carlo Riva Secret Society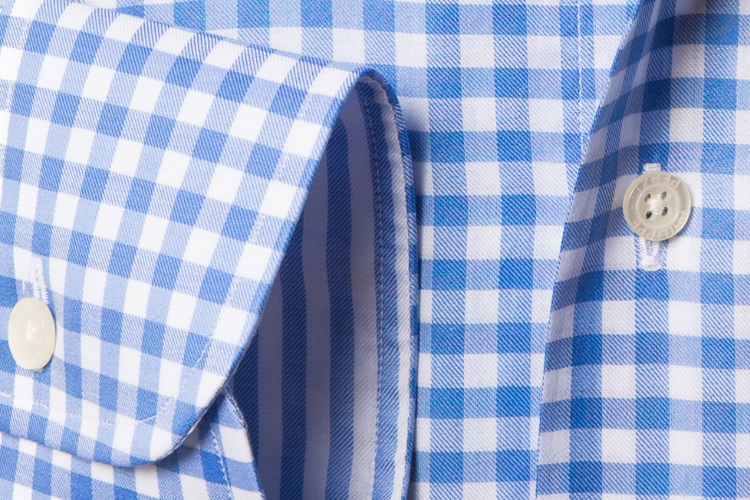 If that hasn't peaked your interest, then how about this: Shirt makers who use Carlo Riva fabrics are in something of a secret society, for not just anyone can go about buying Carlo Riva's fabrics; you have to be met personally by the man behind the brand and judged worthy of his cloth. Some other notable shirtmakers who use Carlo Riva are Alexander Kabbaz, Kiton and Charvet, so we know we are in fine company.
Carlo Riva's Gatekeeper
Enter Dr. Ottaviano Mantero Scheuten. At the helm of Fermo Fossati, the company who owns Carlo Riva fabrics, Otto is the gatekeeper as it were, to this secretive and selective fabric producer. Having spent many years as a partner in his own family's silk manufacturer, Otto knows how important quality is when it comes to shirts and ties.
Otto is flamboyant in the typical Italian way, mustached, blue-eyed and has a penchant for bow ties. He knows Carlo Riva fabrics are the crème of the crop, is under no pressure to reveal any trade secrets or more information than is absolutely necessary and one gets the impression that he doesn't need to spruik for business or to impress anyone. Quite simply, he's the Willy Wonker of textiles.
Carlo Riva fabrics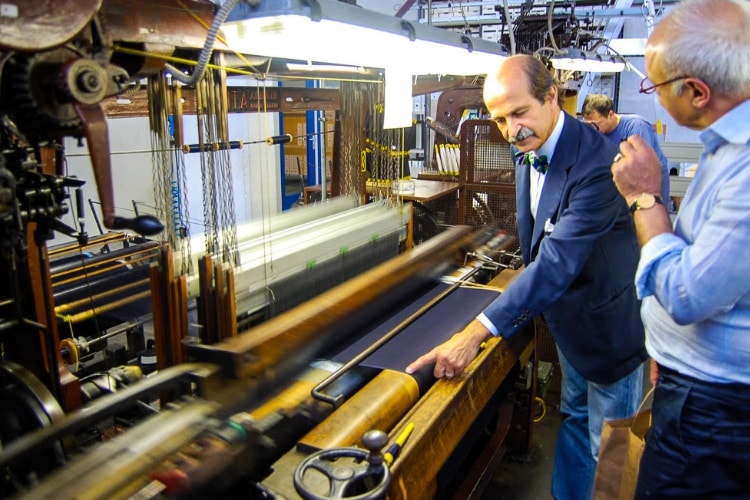 Whilst many fabric mills may have sacrificed older looms at the alter of mass production, Carlo Riva still uses large shuttle looms (some from the year 1910). Of course, these old-school working looms on timber frames sit side by side the latest technology – even Carlo Riva has to modernize a little bit, but the underlying message is, Carlo Riva is different, if not a little bit special.
As a result of using some of these older and slower looms, the fabric is only approximately 78cm wide; half of what a normal roll would be, which means that a shirt maker uses much more fabric than usual – which evidently shows in the price. But you know what they say; "Quality remains long after the price is forgotten."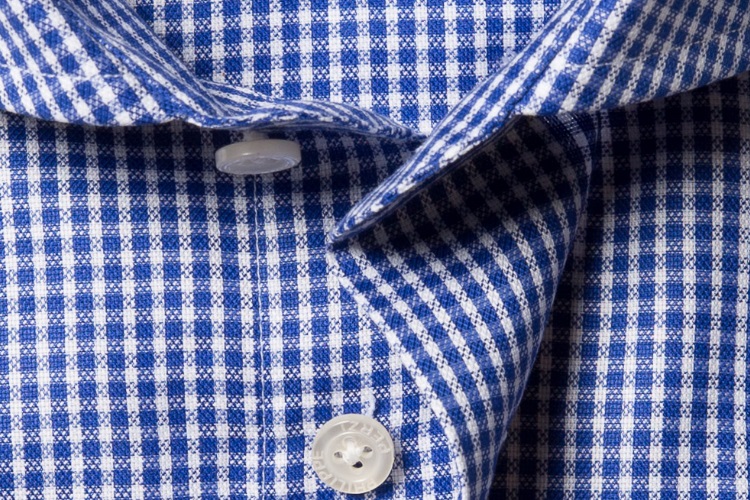 Before being sold to a customer, Carlo Riva fabric is stored for up to 12 months to acclimatise, just like a fine wine. The benefits of doing so are not going to be questioned in this article; whatever the reason for this method, we have tremendous respect for any artisan who puts this much thought and energy into their finished product.
Conclusion
Normally the domain of men you see mooring in Portofino on their super yachts who probably take champagne baths, Carlo Riva fabric is somewhat of an indulgence. Guaranteed, it's the softest and most luxurious fabric you'll ever have the pleasure to feel. It is expensive. It is exclusive. But it is quite simply, the best of the best. So, if you're a gentleman who is a connoisseur of the finest men's shirting, treat yourself to a Carlo Riva – Shop the Philippe Perzi Vienna collection now to get your hands on one of these special shirts.