Pacifico's Champagne Yacht Master Sunglasses Are Coming Back
Get the latest look and feel from Bondi Beach this summer with a pair of polarised Champagne Pacifico Optical Yachtmaster sunglasses, now available for pre-order. Landing in late October, these golden glasses won't last long, so get in quick before they're all gone!
You'll Also Like:
Persol's 714 Steve McQueen Premium Sunglasses Make a Great Return
P Johnson's Debut Sunglasses are Real Pieces of Hardware
James Bond's 'No Time To Die' Sunglasses Could Be Yours
The legends over at Pacifico Optical have spent a good couple of years refining their style, placing quality at the heart of the entire operation. Using acetate for the frames, each pair is crafted from cellulose acetate sourced from Italian supplier Mazzucchelli. Designed in Bondi Beach, these Yacht Master sunnies scream the golden sands of the beach, just waiting for the next wave to roll in.
Inviting you in for a dip in the water, these sunnies were made in collaboration with The Yacht Week. Taking on the classic unisex D frame shape, this offering from Pacifico Optical embraces a designed with features specifically for adventures at sea, including Carl Zeiss Vision Polarised lenses ensuring clarity and glare are optimised on the water. Plus, being made from CR-39 plastic polymer, they're also shatterproof and extremely lightweight.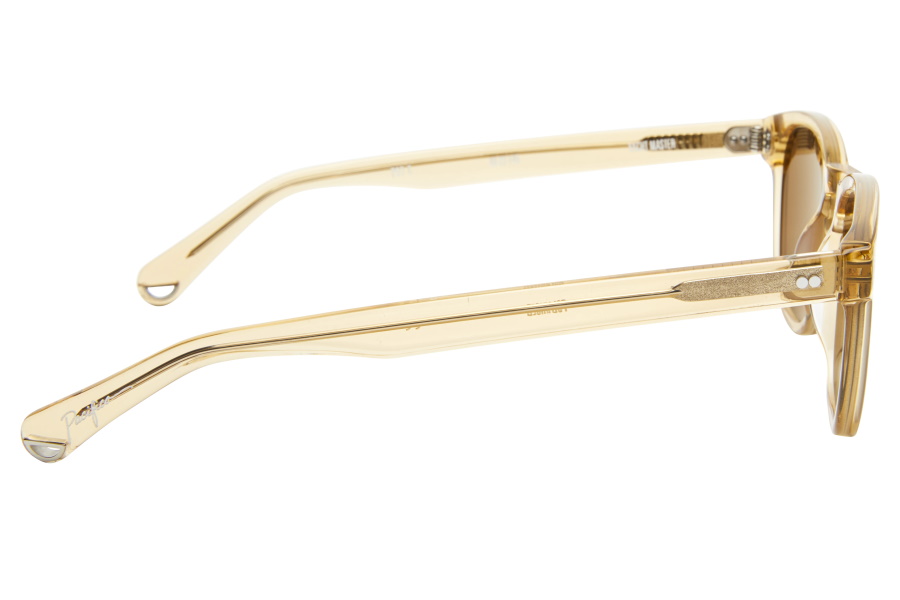 Featuring a signature keyhole nose bridge and 5 joint rivet hinges on the hand-polished frame, the entire hand-assembled construction features a gloss acetate finish. Sourcing parts from Italian manufacturers like Visottica engineered 5-joint nickel silver rivet hinges, quality, and precision are guaranteed thanks to a build quality that is crafted to withstand the knocks and bumps of a true adventure.
With class 4 lenses that provide UV6 400 protection, whether you're at the beach or driving there now, the Champagne Pacifico Optical Yacht Master is an easy choice for the summer months.
You'll Also Like:
Persol's 714 Steve McQueen Premium Sunglasses Make a Great Return
P Johnson's Debut Sunglasses are Real Pieces of Hardware
James Bond's 'No Time To Die' Sunglasses Could Be Yours