E.J. Loke Canvas Bags are Aussie-Made Toughness
When you're heading out to parts unknown, you want to make sure that you have everything you need with you, and you want to make sure that all those items get where you're going safely. That being said, you don't want to have to rely on some fragile, daintily made luggage that tucks its tail and runs at the first hint of trouble. E.J. Loke makes canvas bags that will make it through any adventure you're faced with, and then back again.
You'll also like:
The 14 Best Weekender Bags for Your Next Getaway
31 Best Dopp Kits & Toiletry Bags For Men
Bellroy is Making Bags from Recycled Water Bottles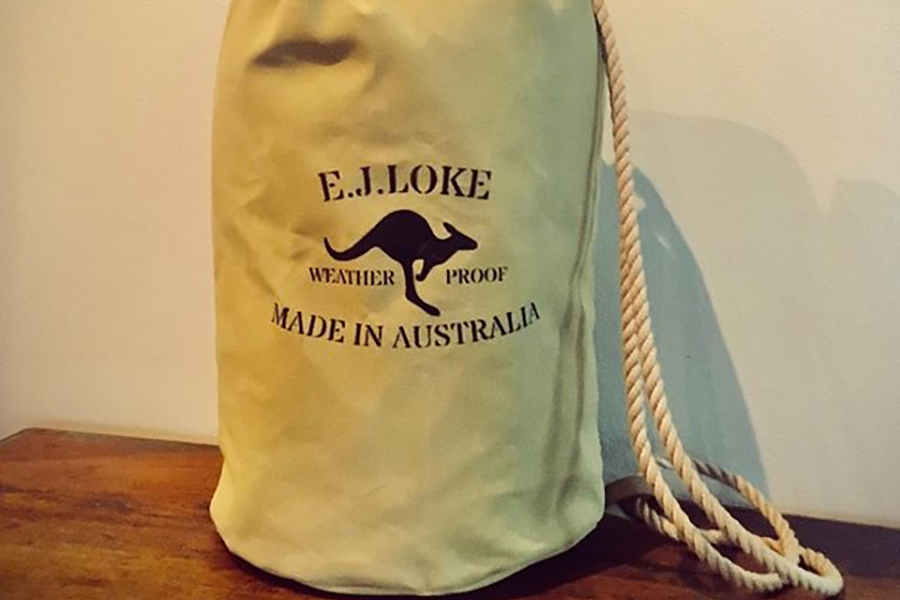 E.J. Loke makes all of their bags individually by hand in Australia. They use heavy-duty, military-grade canvas combined with Mil-spec ballistic weave webbing. The canvas is woven in Australia using a blend of cotton and polyester. It's abrasion-resistant, and so tough that it's virtually indestructible. This is the same kind of canvas that is used in military applications for such items as shelters and tarps—so you know it's seen some rough handling and made it through. E.J. Loke doubles up the canvas for their bags, making them even tougher. Handle and zip pulls feature top grain leather. They use the strongest construction methods out there to put all these materials together, so you won't be busting seams or ripping materials. The bags are weatherproofed as well, thanks to the dry wax finish used on the 15-ounce canvas.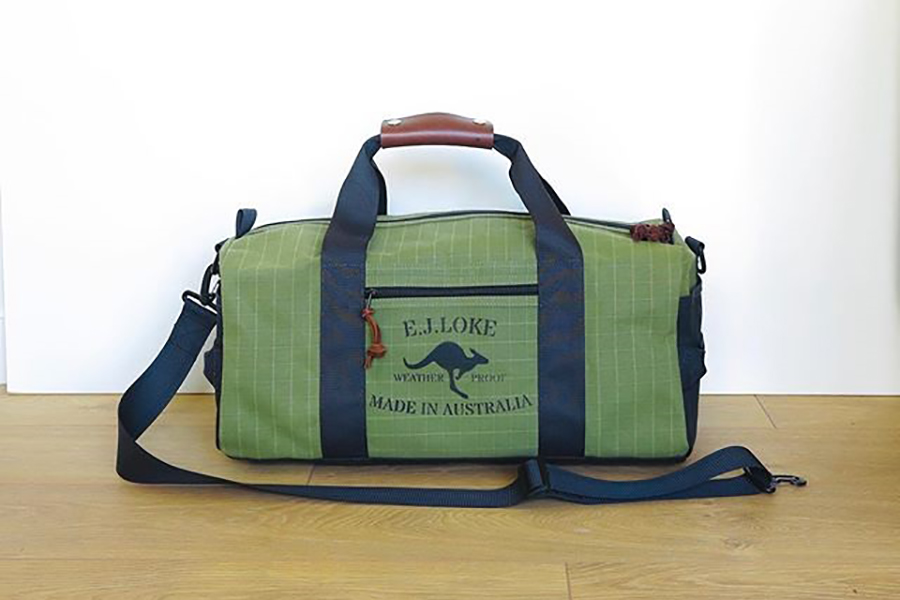 The bags are also offered with the option for personalised and custom stencilling. You can have your name, initials, or even your favourite quote hand-stencilled on the bags, making it easier to identify yours from any others. The bags come in 12 different colours and in many different styles to match your needs. Before you pack your gear, make sure you have a bag you can rely on, like one of E.J. Loke's Aussie duffle bags.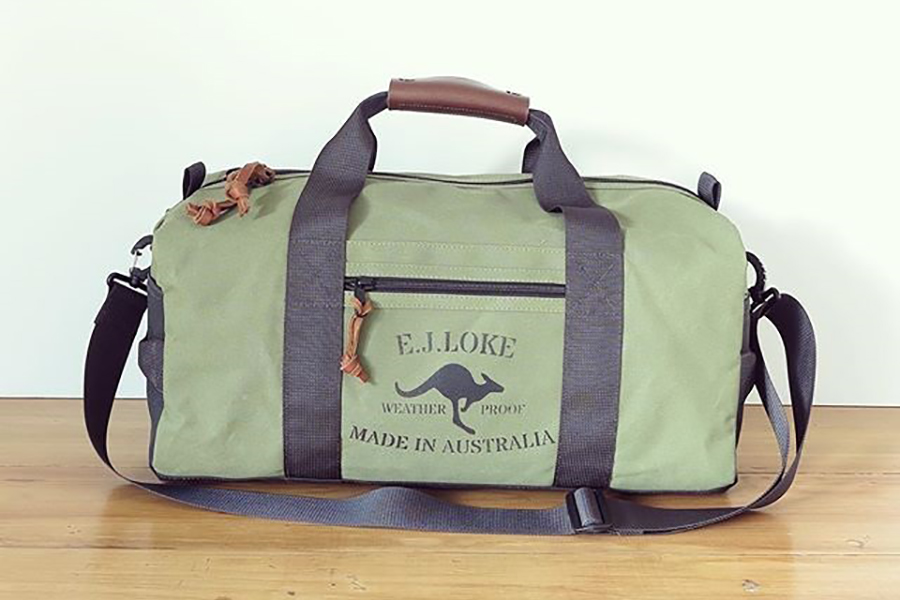 You'll also like:
The 14 Best Weekender Bags for Your Next Getaway
31 Best Dopp Kits & Toiletry Bags For Men
Bellroy is Making Bags from Recycled Water Bottles