Fashion Hub Farfetch is Hosting an Extra 20% Off Global Sale
Portuguese fashion entrepreneur José Neves brought over a decade of experience to the table when he launched Farfetch back in 2007. The retail hub has grown exponentially to become one of the foremost platforms for stylish apparel, accessories, jewellery, and other must-have products. Powered by modern technology and pure love of fashion, they connect an epic and ever-growing number of creators, curators, and consumers.
Generous discounts are already part of the package and now you can take an extra 20% off as part of a global sale. Use the code 20FAR before 26th August (12pm BST) to partake in this exceptional offer. As you'll soon discover, there's a virtually endless supply of choice labels and products to choose from. If you've been eyeing that Givenchy striped hoodie or Kenzo jumper, now is definitely the time to act.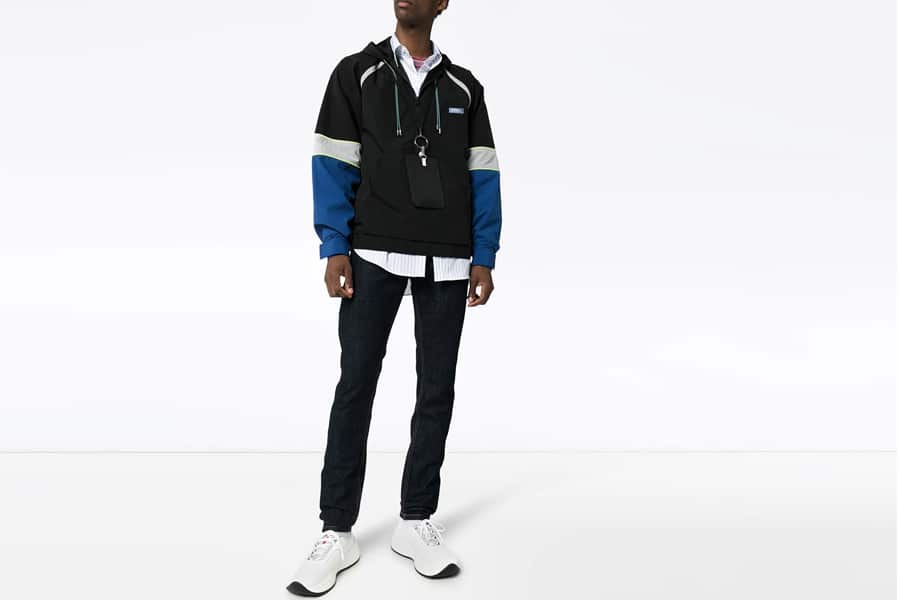 Despite its universal presence, Farfetch thrives on the spirit of individuality. This is where you go to cultivate a true sense of personal expression, one stylish product or ensemble at a time. That extends well beyond shirts, pants, jackets, hats, and shoes to touch down on every corner of the fashion world. Whether you're looking for luxurious bags or high-end phone cases or anything in between, you'll find it here and usually on sale. Use the code 20FAR and you'll get an extra 20% off major labels like Ralph Lauren, Off-White, Givenchy, and adidas, to name just a few.
The Farfetch extra 20% off sale runs from now until 26th August (12pm BST). If you have access to the site and don't live in Canada, you're eligible for this limited-time discount. It pertains to sale price items and there are over 10,000 of them to choose from. Also, there's no cap on use so go hog-wild. Brand restrictions and standard thresholds apply. Use the discount code 20FAR and it will be auto-applied at checkout. Here's to your new everything.