Fino Leatherware Introduces a Premium Leather Face Mask
In Partnership with Fino Leatherware
Face masks are a way of life for now and the foreseeable future and that's paved the way for a full-blown industry. Yet even with the influx of new types, brands, and styles, Fino Leatherware has carved out an extraordinary niche. Seeking a fashionable alternative to the standard fare, they created La Mascherina, a premium leather face mask that delivers ample protection, consistent comfort, and no shortage of style. The brand is currently taking pledges on the crowdfunding platform Fundable and hoping to introduce a wide variety of different sizes, colours, and designs. Get in now for the best deals.
Quality is the name of the game and Fino Leatherware delivers it at every turn. That starts with the leather itself, which in this case will be French or Italian calfskin or premium Cabretta. Then we have plush sheepskin lining along with newly developed filters of moulded foam, which were thermo-welded with a durable sports fabric. Reusable and washable, the filter slips conveniently into an open-back pocket on the mask. Two filters are included with purchase and you're also welcome to use a third-party filter, should you so desire.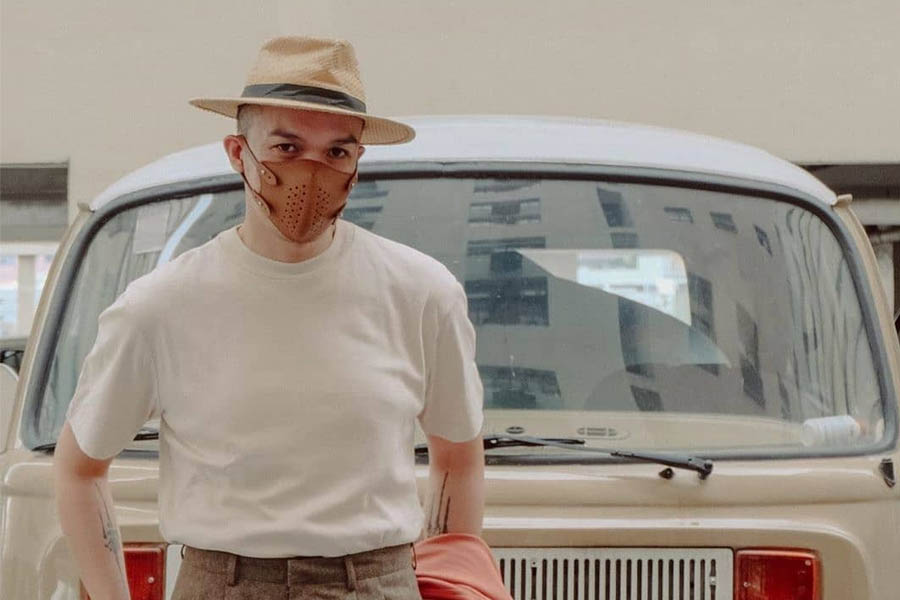 Even the world's most fashionable face mask won't make the cut if it doesn't fit properly. That's why Fino Leatherware is tinkering with a number of different strap sizes and at least two different mask sizes. And while the current earloops offer brilliant retention, the brand is also developing a behind-the-ear extension, which will attach to both earloops and wrap around the wearer's head. This will be particularly useful amongst proactive types, who may want to wear their mask during jogs and fitness routines. Meanwhile, the current earloops are also interchangeable, allowing you to choose between various styles.
Speaking of various styles, Fino Leatherware aims to provide a full spectrum of colours and types. That includes designs like La Mascherina Limitado Classic, which pairs mock croc leather with sheepskin lining. Each range will not just offer its own aesthetic, but its own unique feel as well. All the while, you'll be protecting yourself from airborne viruses, pollution, bacteria, and other hazards. And don't forget: each leather mask is cleanable (using Lexol or other leather care products) and the filters are both washable and reusable.
Head over to Fundable to catch a full glimpse of La Mascherina's potential. As you'll soon discover, the possibilities are virtually endless. Whereas cloth masks and medical masks come up short in terms of style and comfort, Fino Leatherware has you covered on both these desirable fronts. Everything starts with your support so pledge now and help bring the project to life. This is truly the face mask turned fashion statement and it can't come soon enough.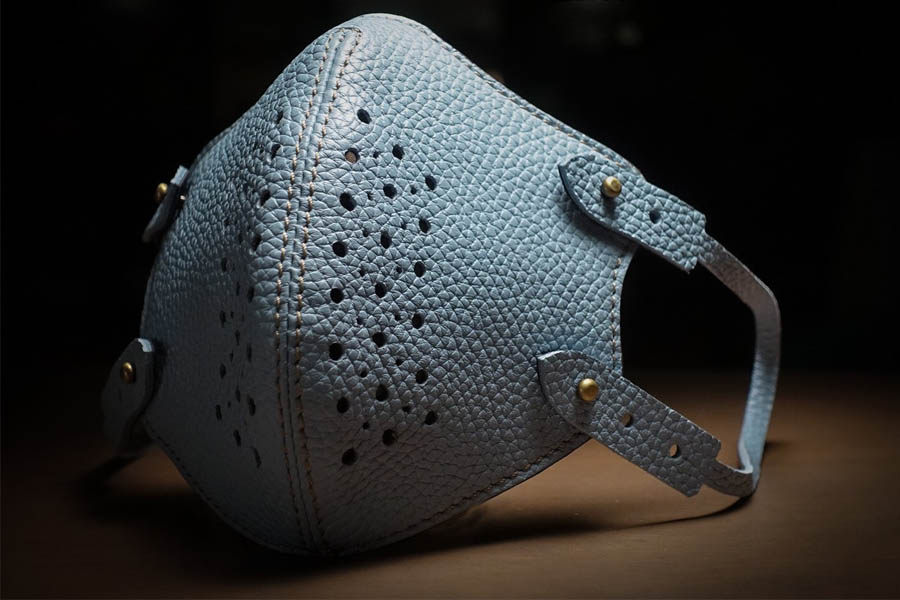 DISCLAIMER: FINO makes no claims that La Mascherina is bio-equivalent or a direct replacement for N-95 certified masks for frontline care of COVID-19 positive patients. However, fashionably sensible users may consider it a stylish replacement for cloth or surgical masks.