Native Shoes Unveils Their New Apollo Kicks
In case you haven't heard, sneakers are hot right now. Heck, they've been hot. That long line you drove past a week ago around noon? Those people weren't going to some spontaneous midday concert–they were waiting to buy a pair of new kicks. If you're not part of the craze it might seem a little hard to grasp, but it's also because you haven't been paying attention.
The folks over at Native Shoes have most definitely been paying attention. That same line you saw was probably for Native's newest Apollo Collection–shoes that are light in a way your feet have never experienced before (unless you own a pair that is). We're talking light as sandals here, like your foot is floating on a cloud.
https://youtu.be/1Lt8KLCMhPA
Native Shoes has made a name for itself pioneering 'Future Classics', aka dependable, stylish, forward-thinking shoes that pack such lightness you'd think they were made out of MicroFiber and feathers. The brand draws inspiration from the well of the past using technology of tomorrow to create the shoe of today. We'll be damned if we know how they so effectively fuse weightlessness and durability into one wearable product, and we get the impression if they told us they'd actually have to kill us. In the meantime we'll just sport the new Apollos and attribute their superior creation to pure magic. Native Shoes prefers it that way.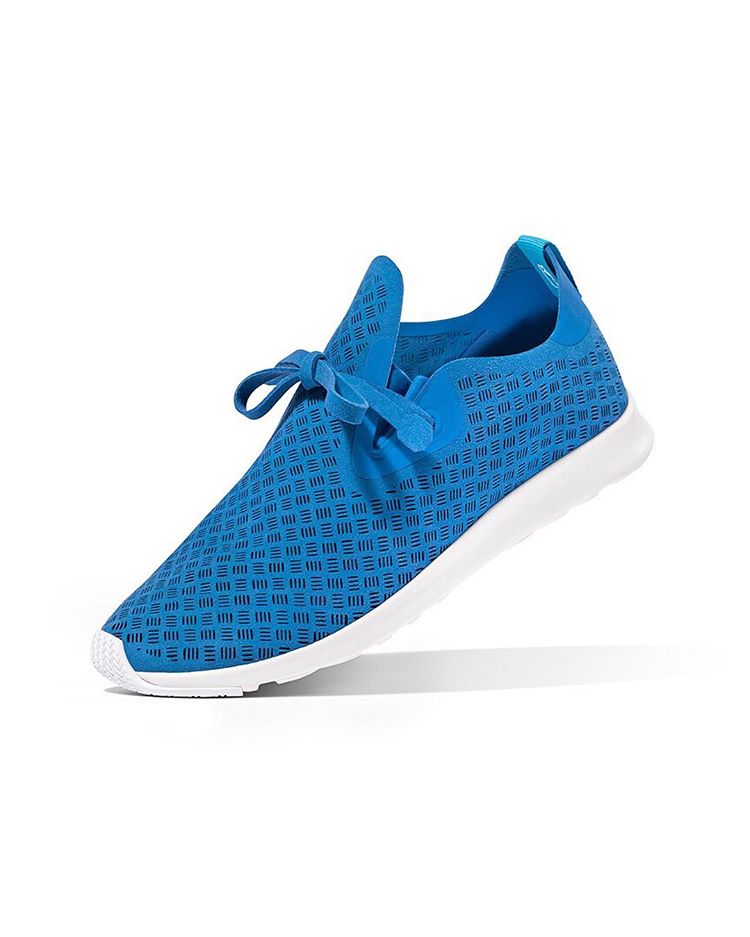 Native's 2016 Apollo Collection promises to keep "en-litening" feet everywhere and based on what we've seen we definitely won't dispute the claim. Expect the brand's signature featherweight essence paired with new geometric shapes and saturated colour. We picked out a few favorites so read on for a quick breakdown, including whose feet we can see benefitting from each pair the most.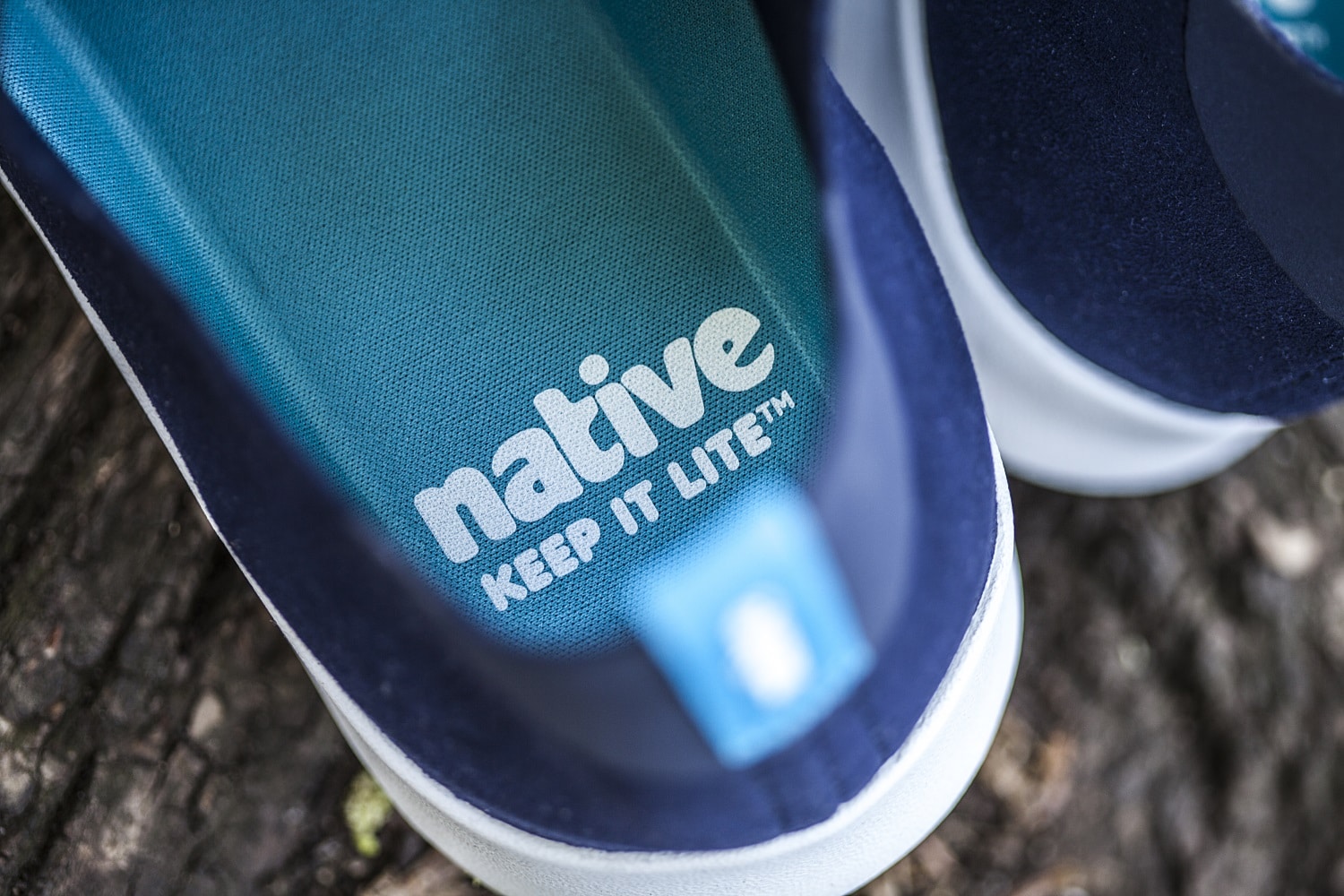 Apollo Moc (featuring 3M "Lightning" Ink Print)
The Apollo Moc is a sleek, beautiful unisex shoe made all the more eye-catching thanks to a 3M reflective"Lightning' ink print adorning all sides. A MicroFiber Upper keeps the shoe sturdy, and ventilation holes give the foot extra room to breathe. Also featured is EVA outsole, rubber heel and toe inserts, and Microfiber laces–but that's not why you're buying them. You're buying them for that awesome 3M ink print and the unparalleled lightness that only Native delivers.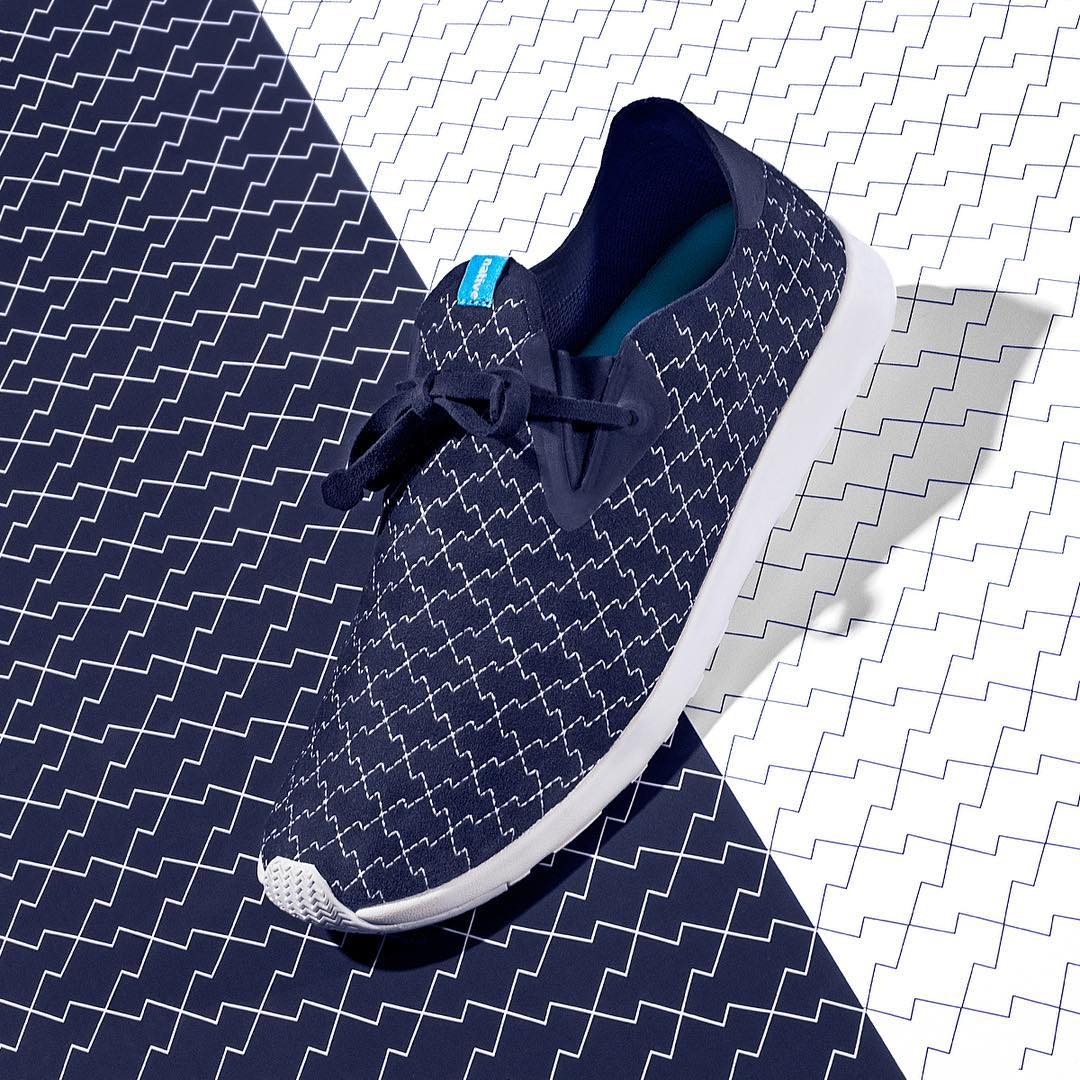 Given the unique pattern that's pretty much guaranteed to turn a few heads, the Mocs are a great fit if you're someone who likes socializing and spending most of your time outside the home. They have a versatile ability to both blend in and stand out, meaning no matter where you are the shoes will make a statement but never seem out of place. They're light, comfortable, adaptable and attention grabbing, so while you work the room with ease and comfort, be prepared to answer plenty of questions about where you got those awesome kicks.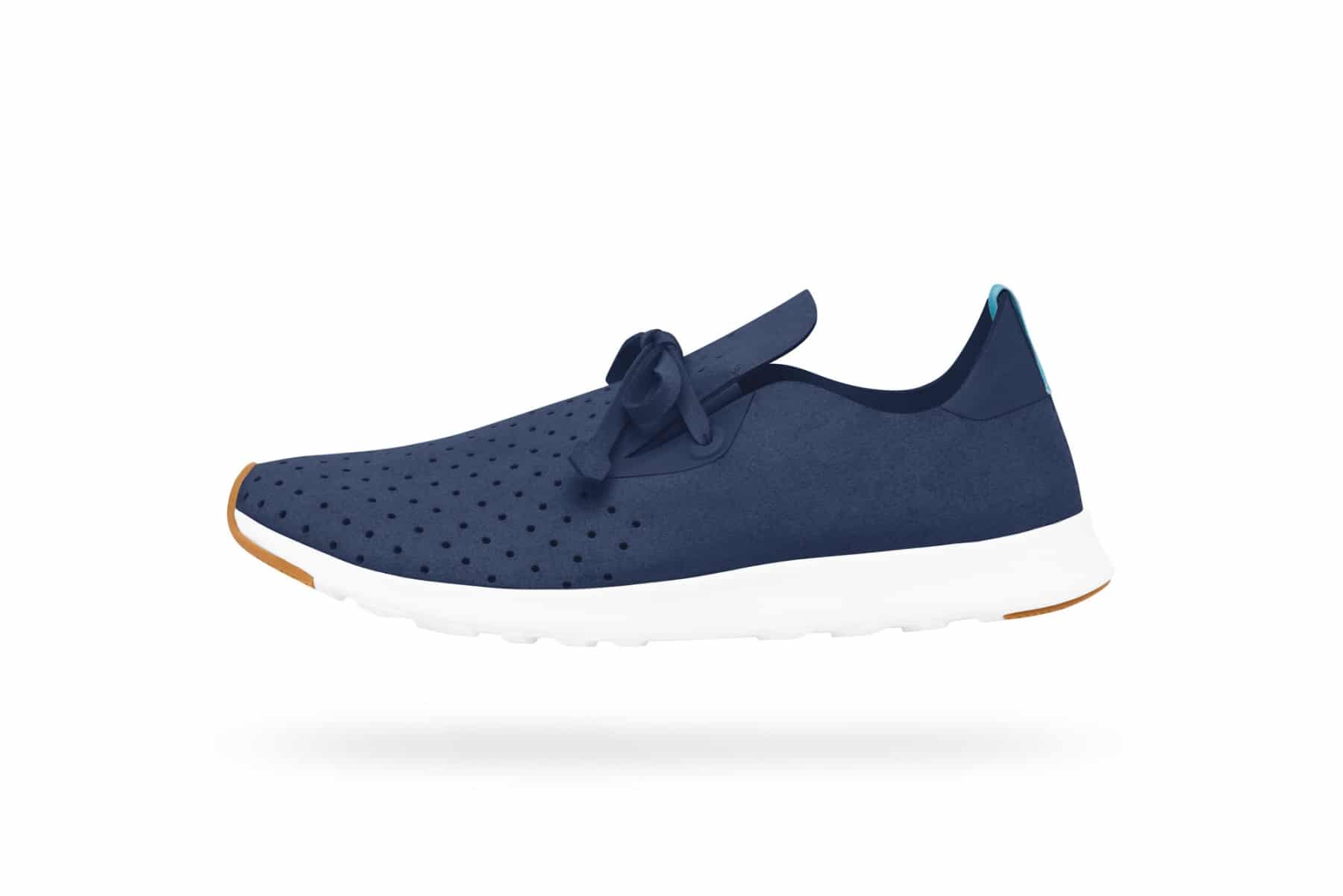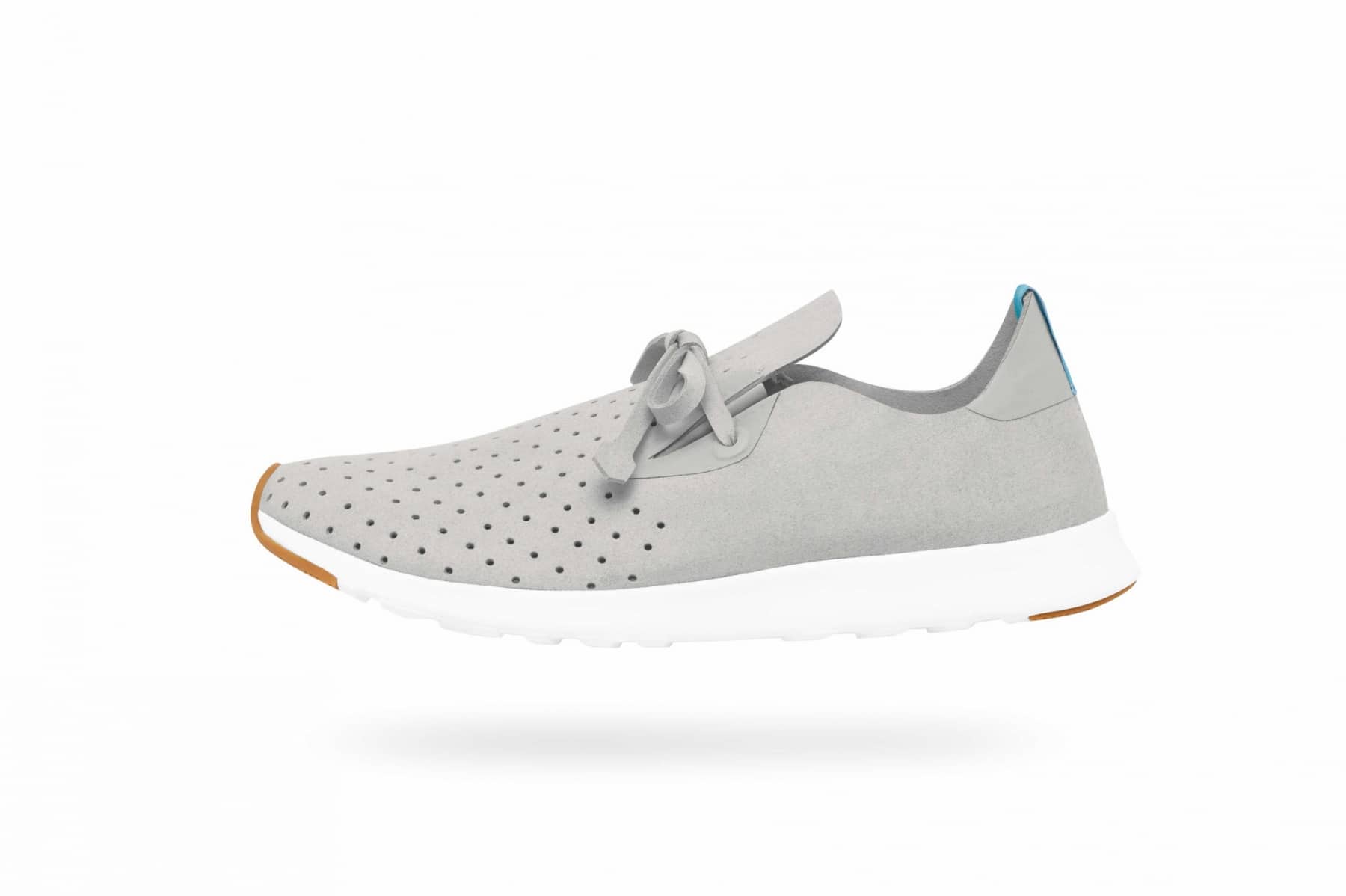 Apollo Moc XL
If you dig the vibe of the Apollo Moc but would rather not make a statement every time you step outside, we duly recommend scoping the Apollo Moc XL. In contrast to the 3M 'Lightning' ink print the XL features laser-etched perforations that are a little subtler though just as cool. The XL also includes a MicroFiber Upper, a Superbuck gusset so you can slide it on with ease, EVA midsole and outsole, and MicroFiber laces. Oh, and the XL stands for extra-light, as in even lighter than regular Apollo Mocs–how Native Shoes managed to achieve such a feat will remain a mystery for the ages.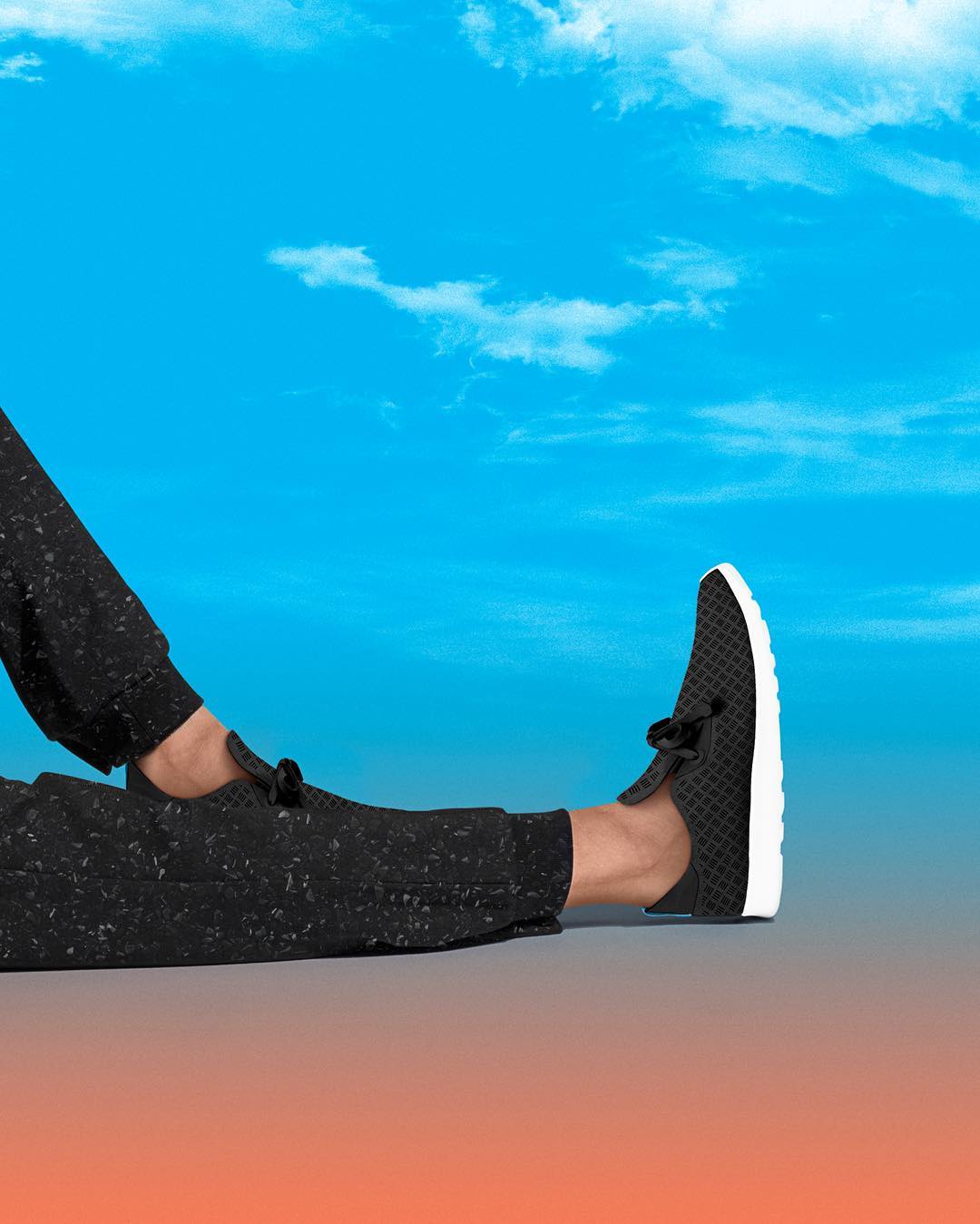 The XL is for those who love to get out but prefer activities like hopping on a sailboat for the day or hanging by the pool. The laser-etched perforations and extra dose of lightness exude a breeziness and flexibility that inspires activity and relaxation in equal measure. In other words, this is an Apollo for you if you want a reliable, practically weightless shoe that keeps you comfortable for hours and doesn't become the focal point of every other conversation. If you're sporting the Moc XLs it means you'd rather sit back, sip a margarita on the beach and let your personality do the talking. Keep it breezy!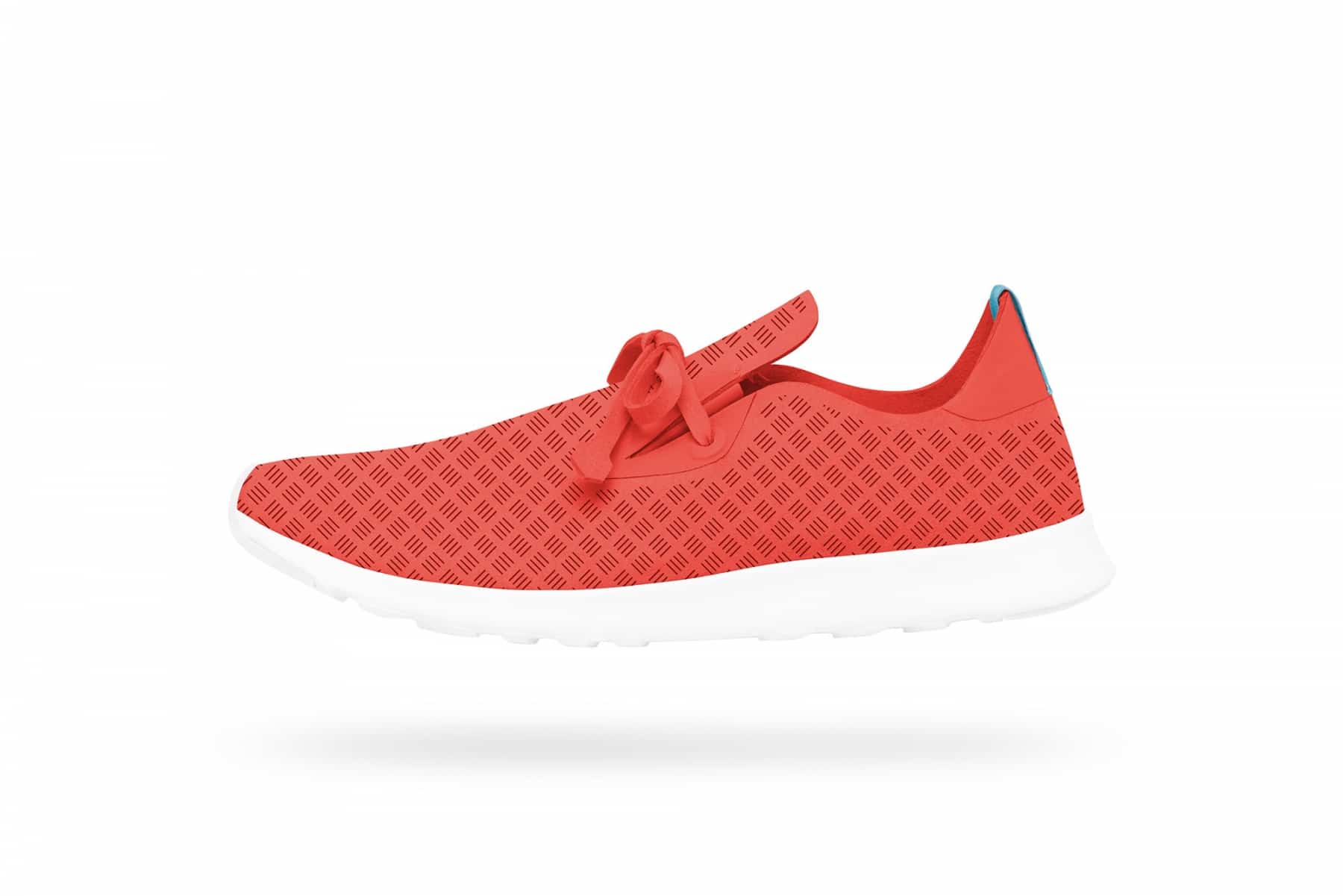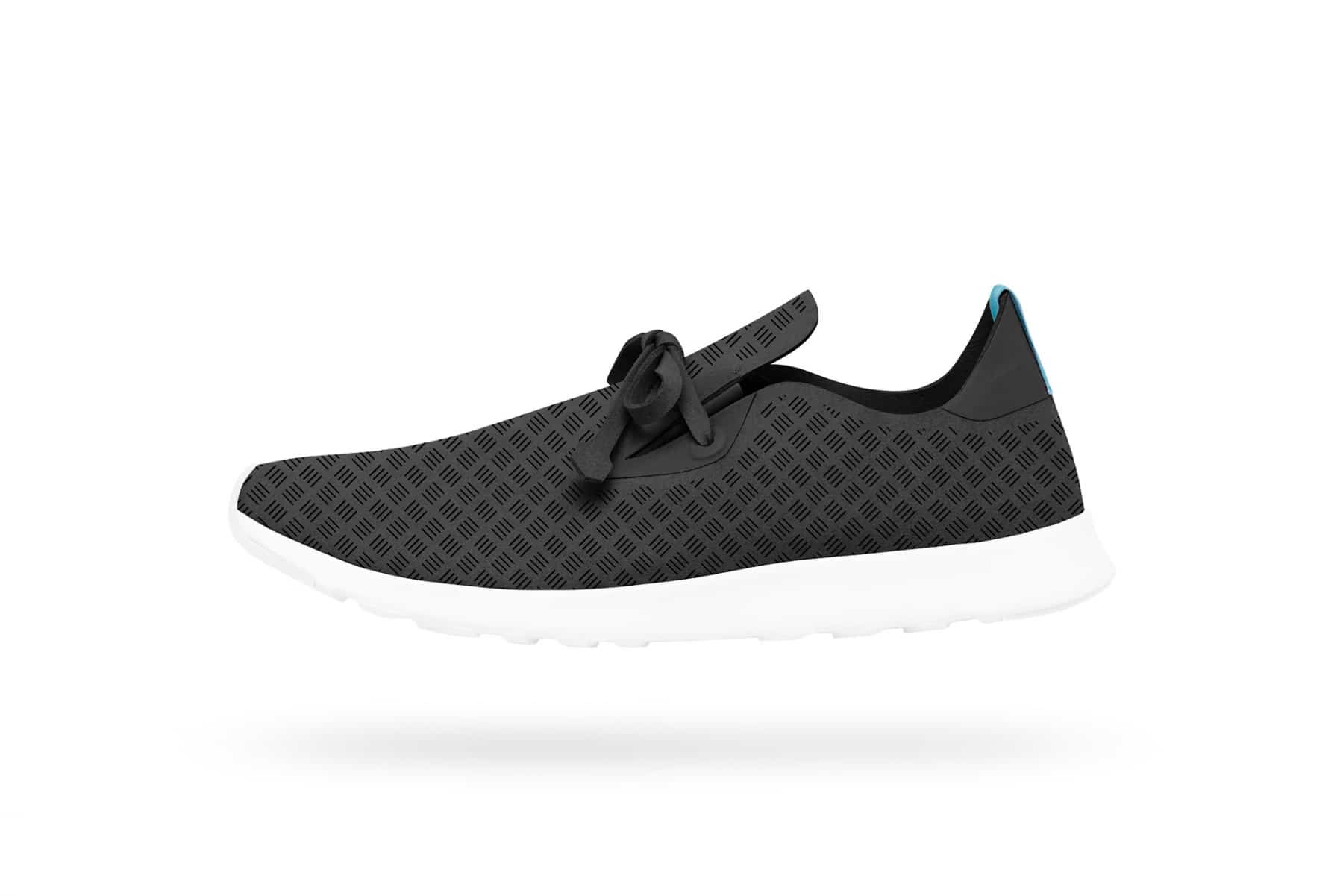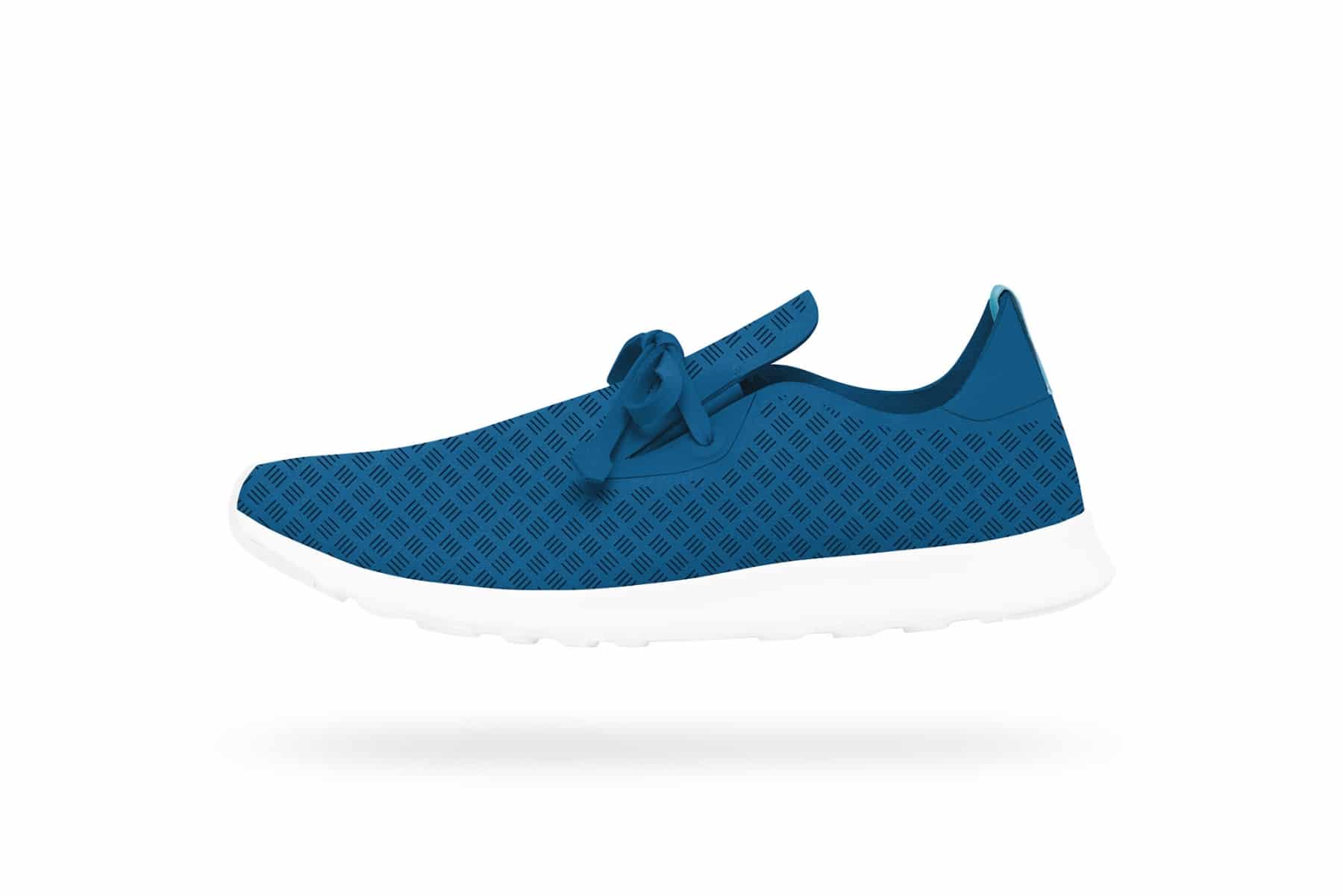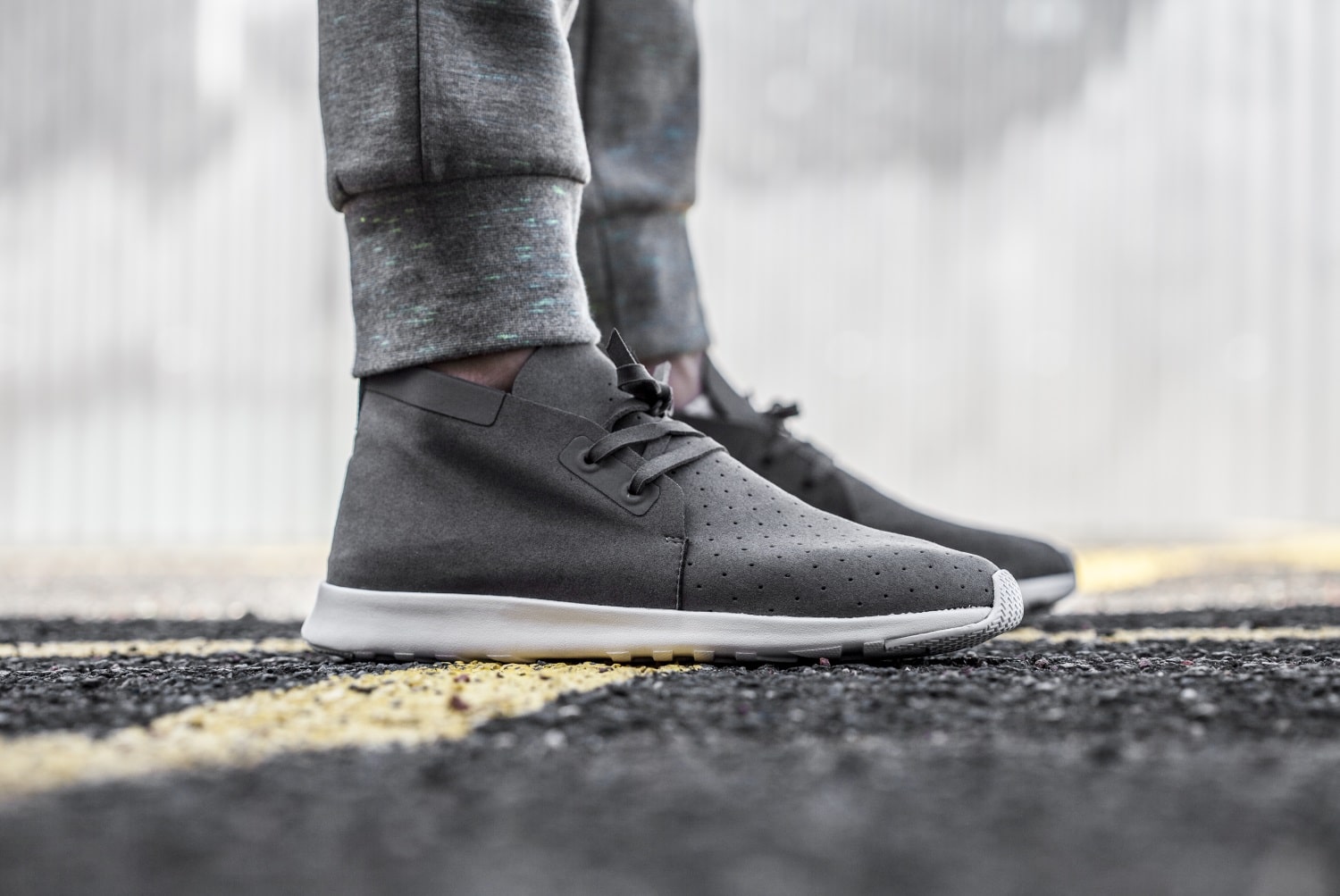 Apollo Chukka
The Chukka is another classic that will inevitably engage others, courtesy of a completely signature design. It flaunts a mid-top silhouette with perforated toe to give it some air. It has a synthetic MicroFiber Upper and laces, EVA outsole, and a Superbuck gusset. Like the previous entries, expect the Native Shoe trademark lightness and an added touch of style.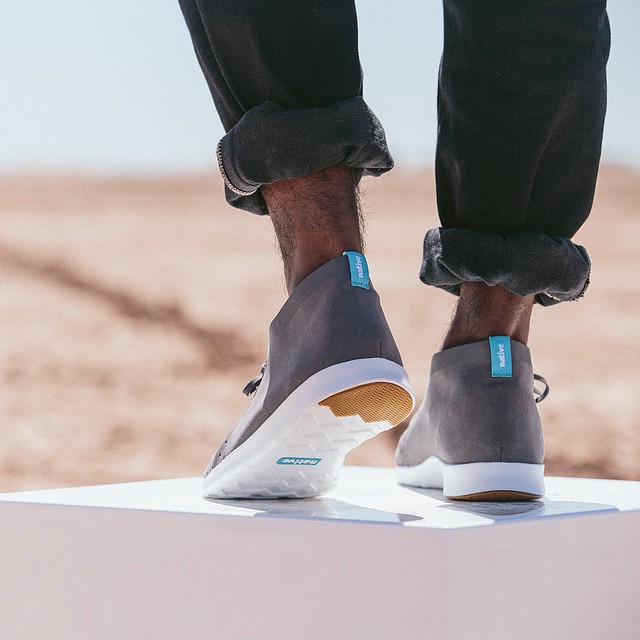 In our opinion the Chukka is a night shoe. Wear it to bars, clubs, and tasteful house parties ("tasteful" meaning wine and cheese plates instead of keg stands and Doritos). There's something about the unique silhouette design where the shoes would go perfectly with a pair of nice jeans, a trendy button-down shirt and a new haircut. The Chukkas are clean and handsome and very unique, something you love or want nothing to do with. If you own a pair you won't want to get them dirty and you won't want to replace them for a long time. Check them out now and thank us later.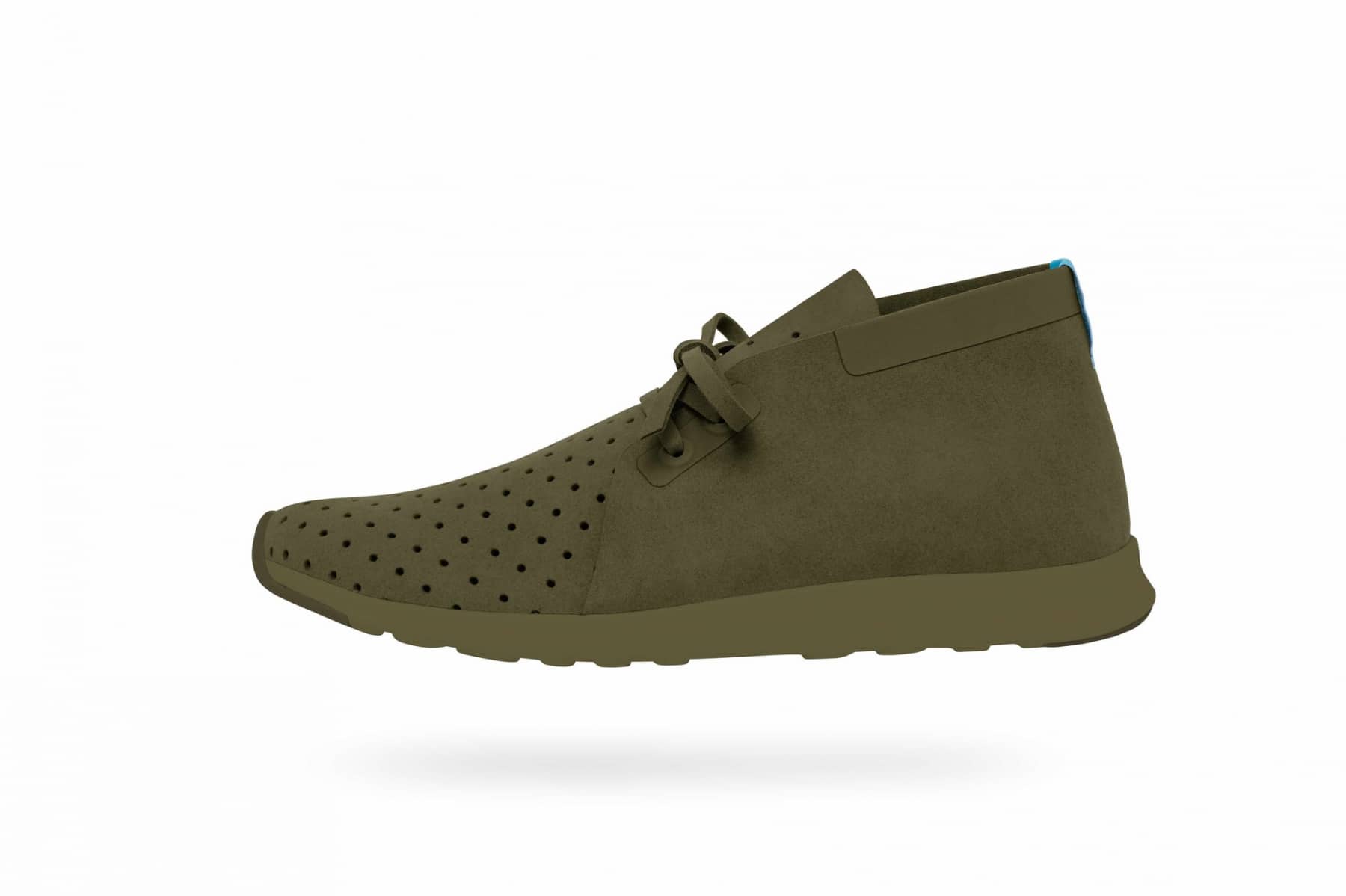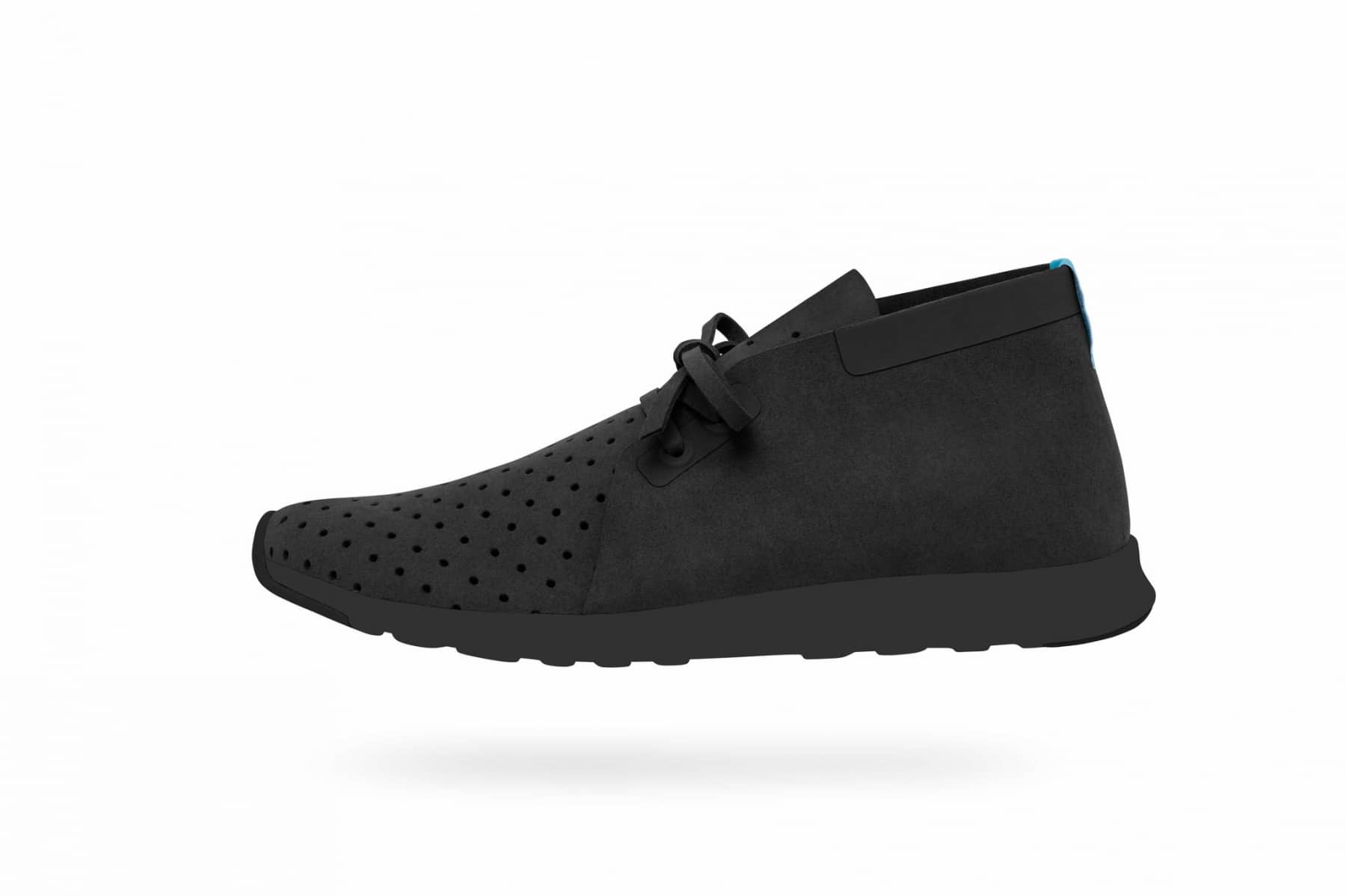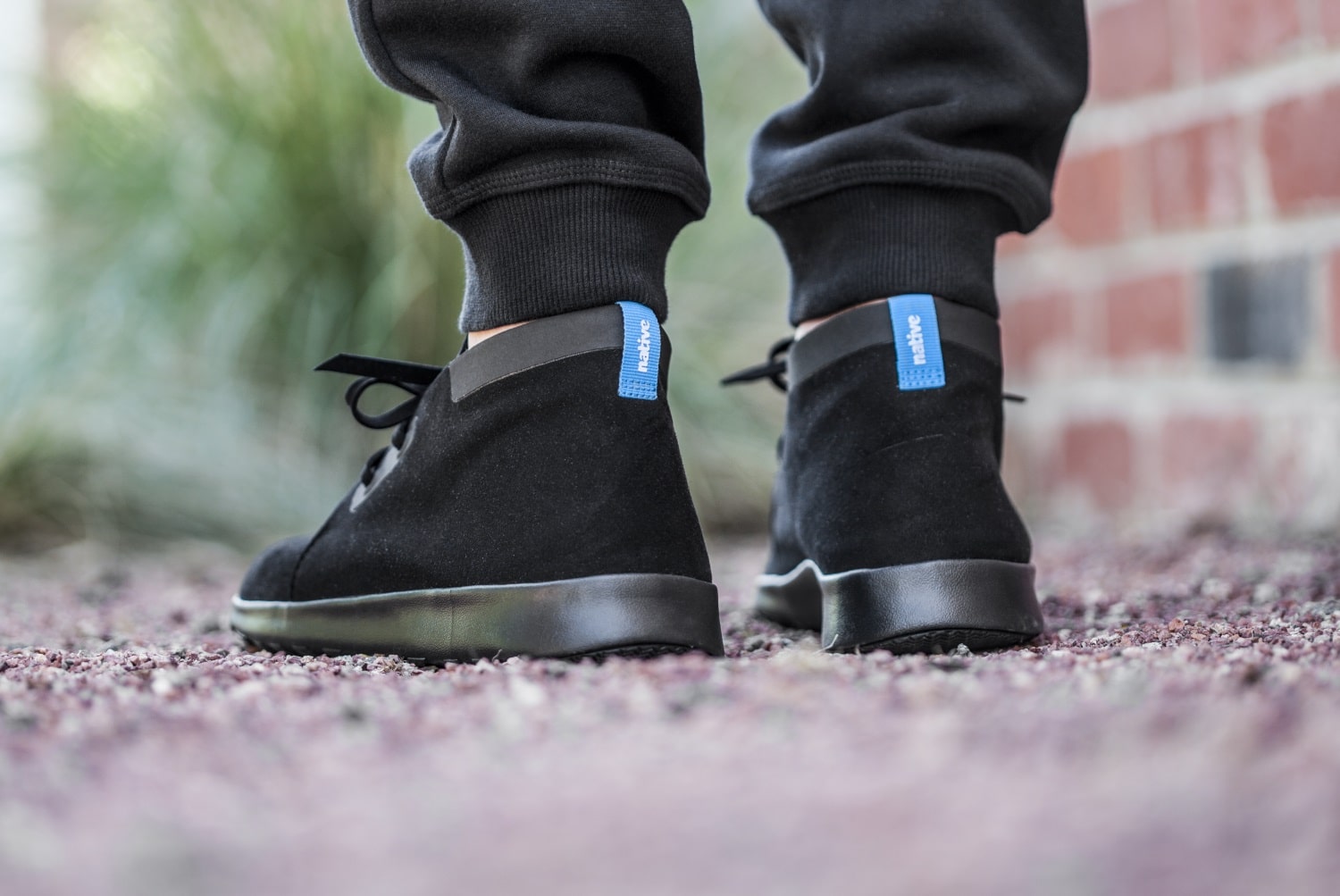 Native Shoes are keeping things light in the shoe department but ambitious as always in branding and marketing. They're conquering the world of footwear one pair of comfortable kicks at a time and people are lining up whenever a new collection is announced. These are the kind of shoes that keep you light on your toes and make you a loyal customer for life. We highly recommend checking out the new Apollo Collection as soon as can. And be sure to tell them we sent ya!
SEE THE FULL NATIVE SHOES COLLECTION HERE
Images shot by Sneaker Freaker.