Giveaway: Manekibook Shturman Notebook and Handler
A Grand Tour: An extensive journey made in prolific luxury. A standard of travel vastly shadowed by the cattle car airlines of present day. A 'pipe dream' of every modern man and woman, one that Manekibook enables with its luxurious leather travel companions.
The collaboration managed between Kiev, Prague, and Florence reflects traditions of the past accented by modern design and technology. Designing with only your maximum comfort as its bottom line, Manekibook forges irreplaceable travel companions for your next Grand Tour.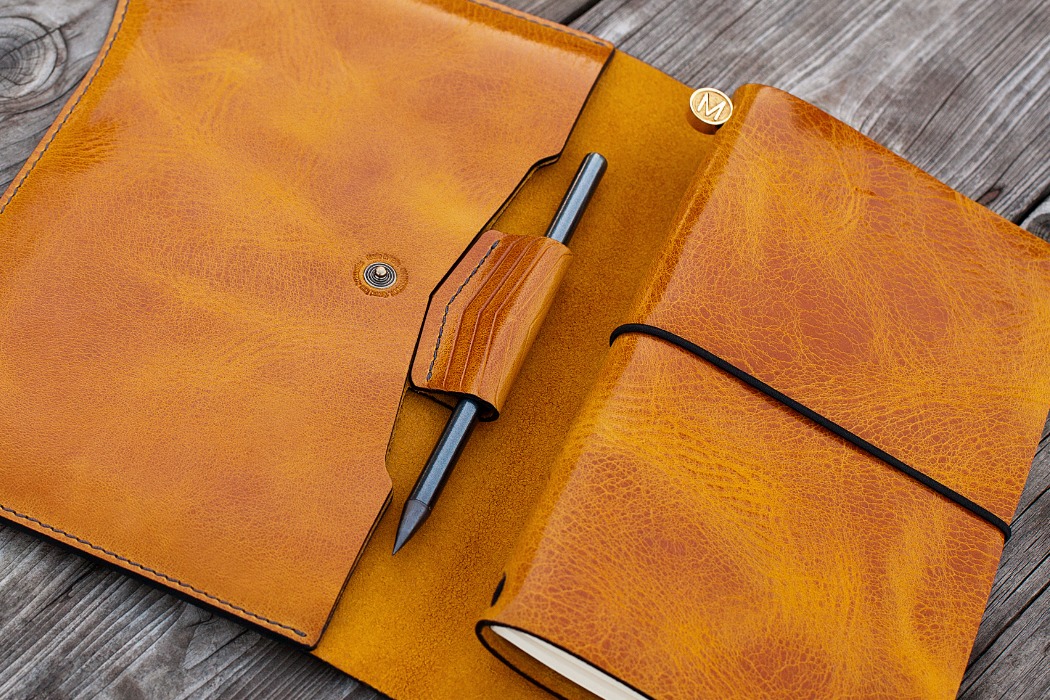 The Manekibook Shturman Notebook is a work of masterful artistry on its own, coupled with its anatomically crafted handler it is a modern wonder drawing from both past and present. The supple vegetable-dyed leather jacket of the notebook conceals a replaceable notebook block of elegant Italian ivory pages carefully stitched with string. Lavishly decorated with the company's seal hand crafted from Italian jewelry brass, this notebook requires a class of its own.
Carry your Shturman notebook safely in the specially designed handler, which also makes room for your ever popular business cards, vital travel documents, and writing implement of your choice. Explore a new class of luxury on your next Grand Tour with Maneikibook's Shturman notebook and handler. € 210 ($285)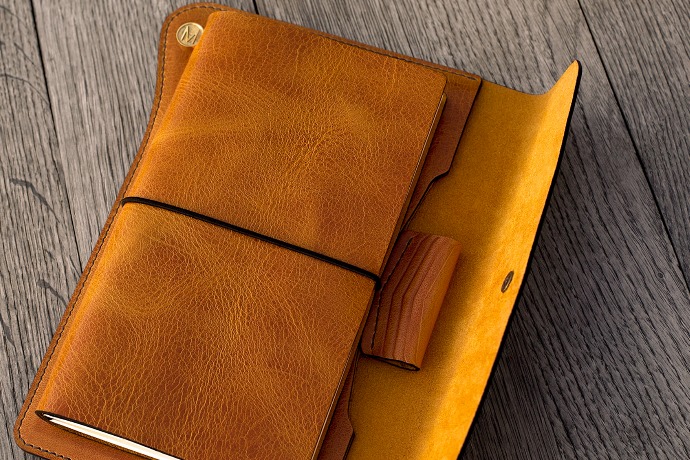 Giveaway
In collaboration with Manekibook, Man of Many are giving away a Manekibook Shturman Notebook and Handler to one lucky reader. To enter, simply follow the instructions below.