Grid Wallets are the Slimmest and Toughest Wallets
In Partnership with Grid Wallets.
When you really think about it, your wallet is basically your entire livelihood in mobile form. After all, it's potentially home to your ID cards, credit cards, pictures, membership cards, and cash, most of which you'd be naked without. If you're the type who travels a lot, then your wallet is all the more essential, since the last thing you want is to deal with missing currency while venturing abroad. Meanwhile, you don't want to carry around an accessory that's too bulky, too ugly, too antiquated, too vulnerable, or too fragile. With all of this in mind, you might occasionally wonder: is my wallet truly adequate? That's what the team behind Grid Wallets asked themselves after travelling all around the world. Consequently, they designed the slimmest, toughest wallet you can own.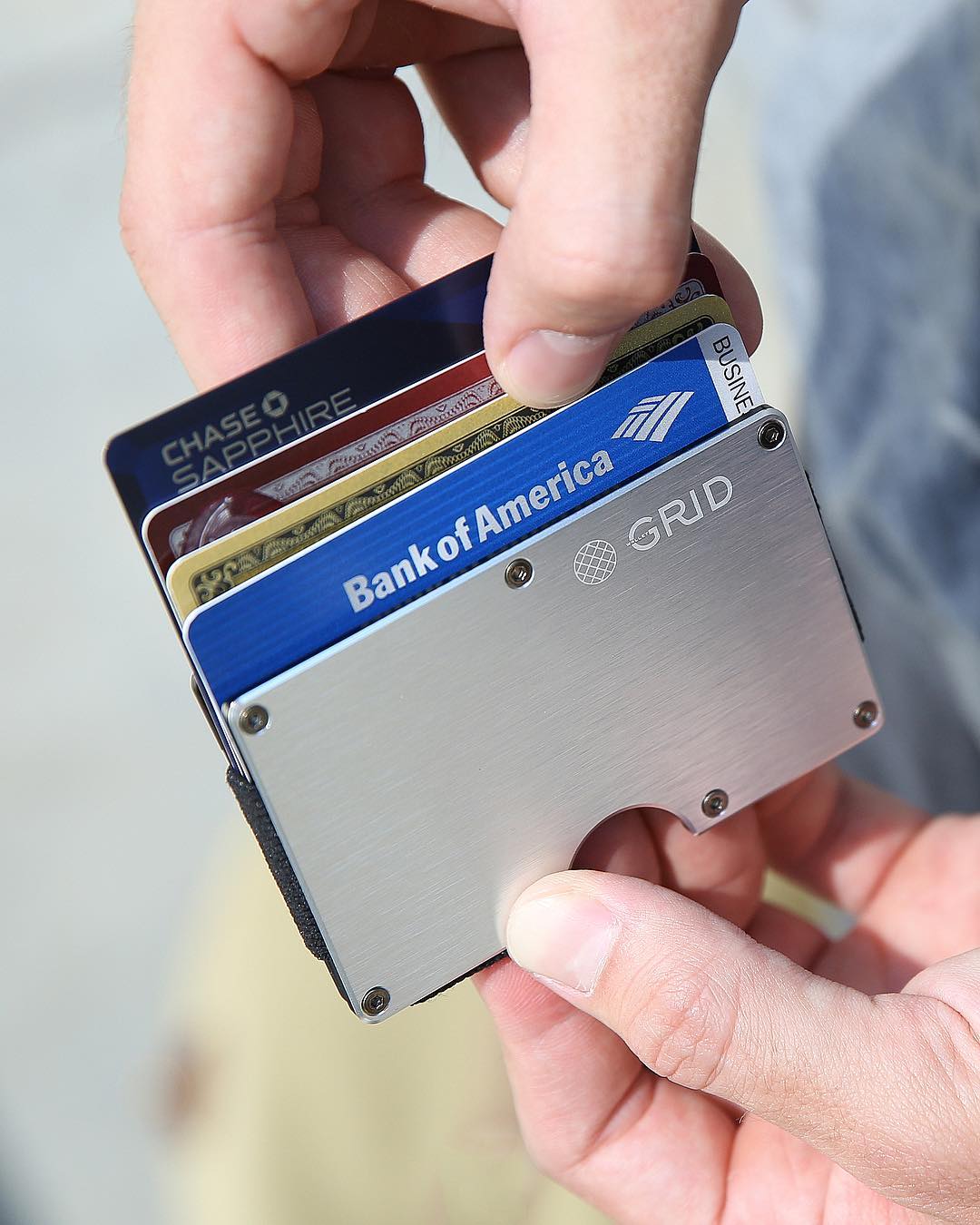 Grid Wallets come to us from Portland, Maine, but they're a global brand in spirit, in that they design their product hoping you'll take it everywhere. That certainly puts them near and dear to our hearts, whereas like so many of our fellow Australians, we love to travel, and we love tough, minimalist accessories. To that end, not only are Grid Wallets insanely durable, they're also brilliantly slim (as in just 6mm thick), impeccably designed, and equipped with RFID blocking technology. The result is a stylish, sturdy wallet that eschews antiquity, impracticality, and bulkiness alike. To put it another way, Grid has effectively streamlined your mobile livelihood, especially if you're the adventurous type.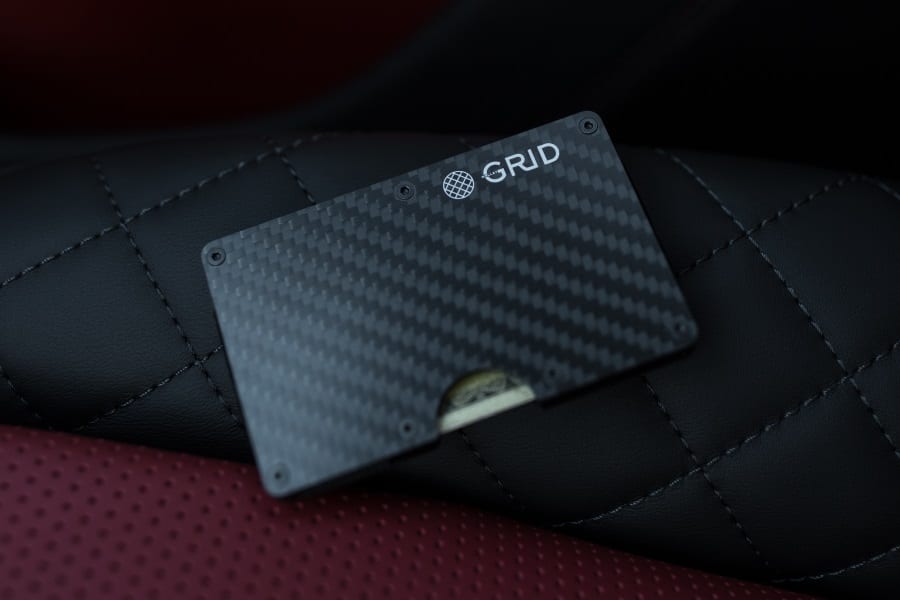 Currently available in the Grid Wallets store are six different variants, four of which consist of two aluminium plates, and come in different colours. Take things up a notch and you're in carbon fibre or titanium territory. From the carbon fibre wallet, expect an eye-catching pattern to go along with that slim, steadfast construction. Meanwhile, the titanium wallet exudes a monochromatic sheen of silver. Every single wallet is equipped with RFID blocking (meaning thieves won't be able to wirelessly steal your credit card data), and backed by a lifetime warranty. Furthermore, these babies will literally never stretch.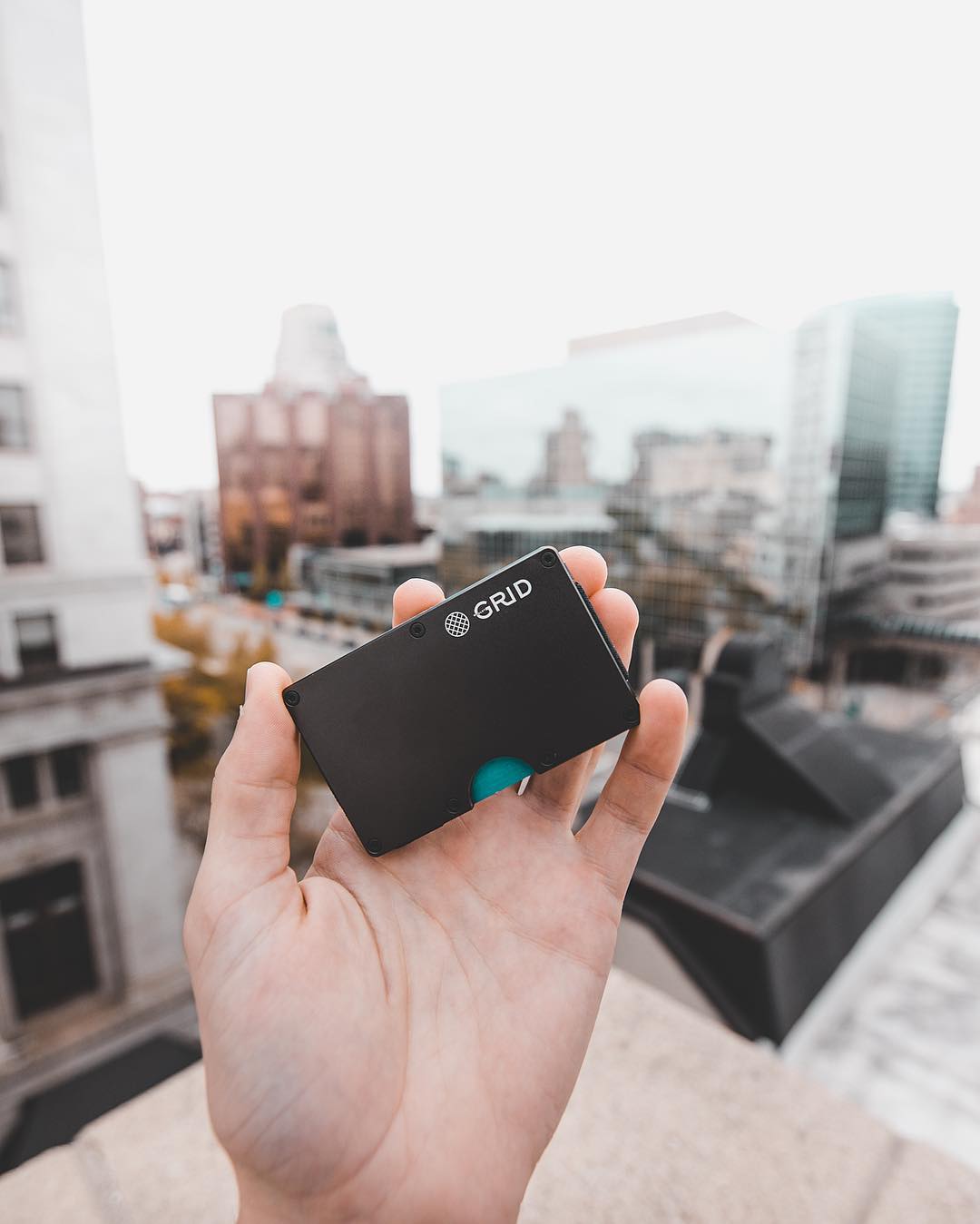 Despite the tremendously thin design, every Grid Wallet holds room for up to 12 cards in the main compartment. Also featured is an adjoining money clip, which allows you to keep your cash on the outside. In other words, there are no sacrifices required when you make the upgrade to a Grid Wallet. They were, after all, designed and developed to go everywhere on the planet.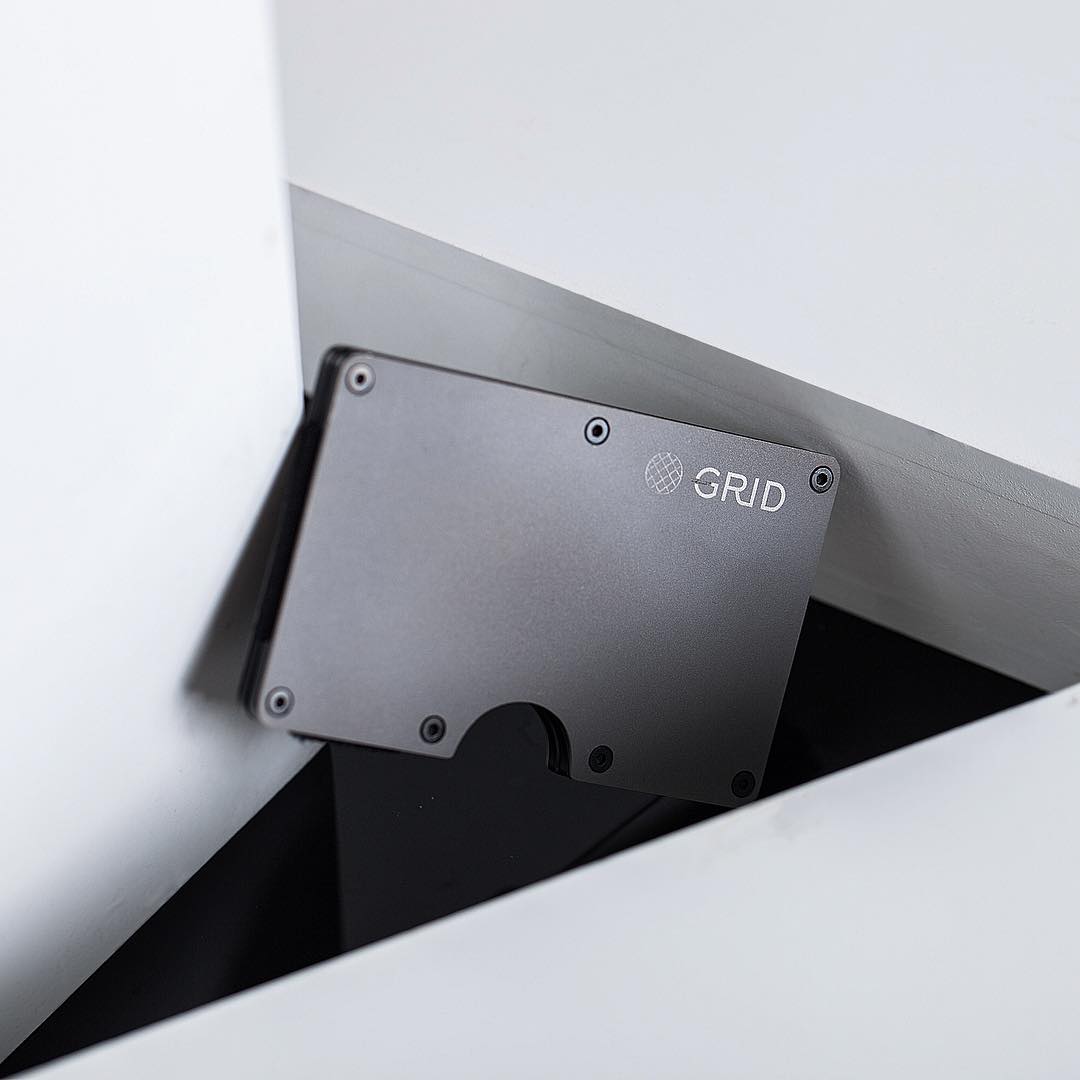 Wallets are the kind of accessory a guy falls in love with. That's why each Grid Wallet lasts a lifetime–because it might very well be the last one you ever buy. Along with that thin and resilient body, you get RFID blocking, an eye-catching aesthetic, room for 12 cards, a money clip, and a warranty that will last as long as you do. Accordingly, this is an accessory that will never bog or let you down, no matter where in the world you may take it. We said it before and we'll say it again: Grid Wallets are the slimmest, toughest wallets you can own.
Have you subscribed to Man of Many? You can also follow us on Facebook, Twitter, and Instagram.