14 Best Day Spas Brisbane Has to Offer
When you need some serious relaxation, it's time to call in the professionals and what better place than in the sunshine state's own capital. Treating yourself to a day at the spa, or even a lunch break is one of the best ways to reduce stress and soothe tense muscles, and with so many places offering spa treatments specifically tailored for guys, there's no better time to dip your toe in the scented bath water. Take a look at the best day spas Brisbane has on offer.
---
You'll also like:
8 Best Barber Shops in Brisbane
11 Best Rooftop Bars in Brisbane
15 Best Tailors and Bespoke Suit Shops in Brisbane
---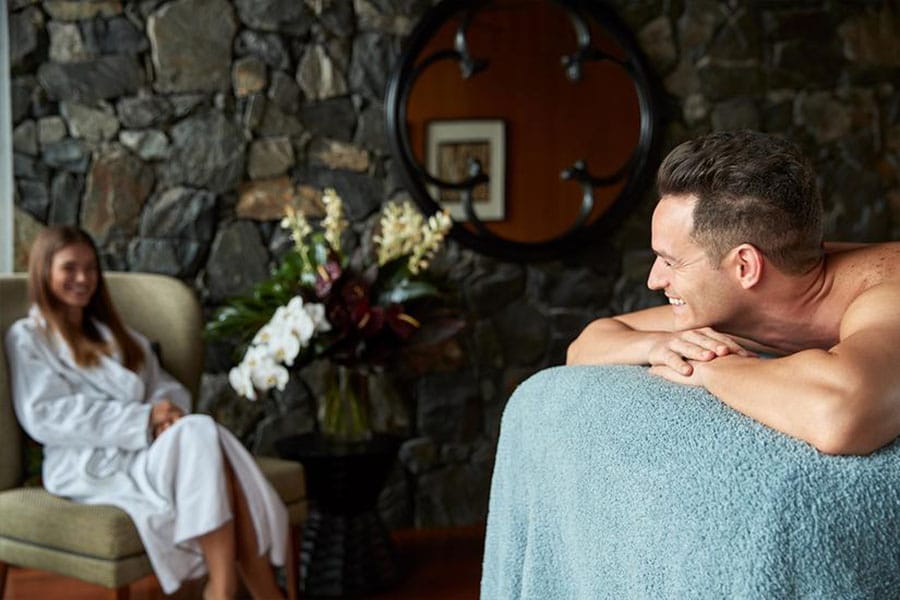 One Wybelenna
This elegant and open spa is spread over two acres in beautiful Brookfield where guests can retreat and relax in a nurturing and natural environment. Check out One Wybelenna's impressive array of treatments, including the classic full day package. Spend the whole day being pampered, scrubbed and massaged at one of the best day spas Brisbane has on offer.
Price: $150 – $500
1 Wybelenna St, Brookfield QLD 4069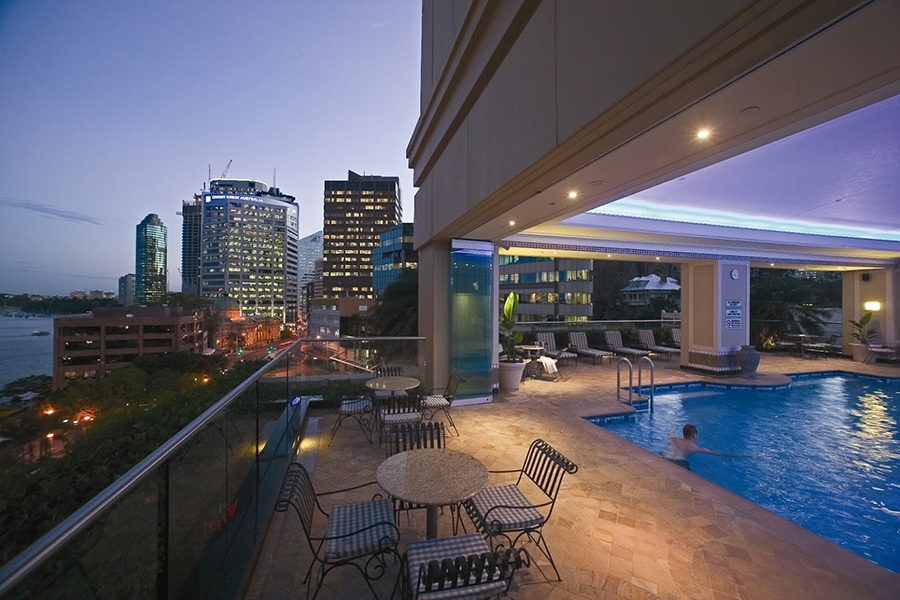 Dome Spa Retreat
Located at Brisbane's Marriot Hotel, Dome Spa Retreat offers scenic views of the CBD with all the style and opulence one would expect from the Marriot. Choose from one of their luxurious spa treatments or try one of the best massages in Brisbane, the Intense Muscle Release, a restorative massage to release pain and tension.
Price: $160 – $200
Level 4, 515 Queen St, Brisbane QLD 4000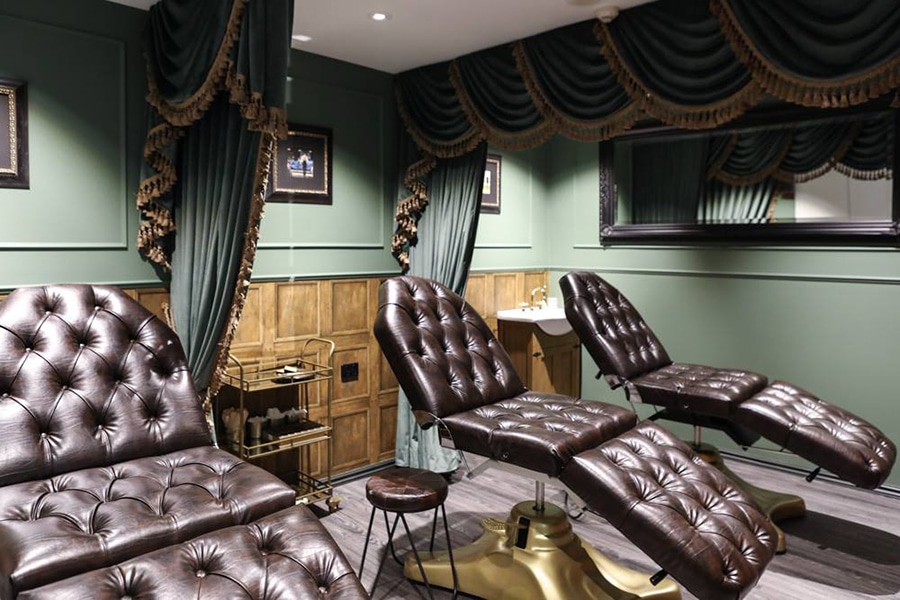 Brooklyn Beauty Bar
Brooklyn Beauty Bar offers skin care packages that will melt the city stress away. Try the Glow and Go Facial, a 30 minute rejuvenation treatment that can be done in a lunch break or the Herbal Peel, a corrective resurfacing treatment to promote the skin's natural regenerative process.
Price: $69 – $300
61 Petrie Terrace, Brisbane QLD 4000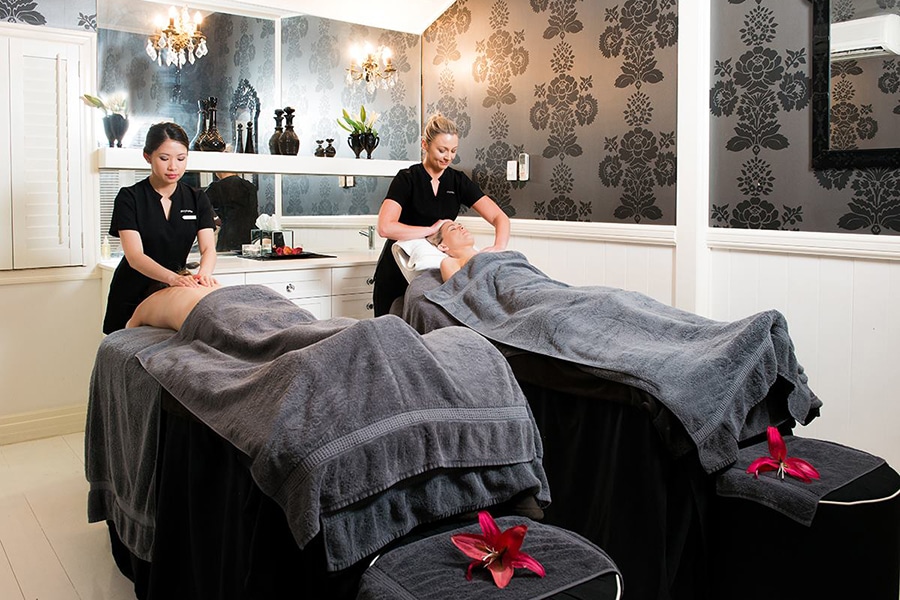 Stephanie's Luxury Spas
Located on Level three of Sofitel Brisbane Central, Stephanie's Luxury Spas have garnered a number of awards and accolades, and it's no wonder considering it's reputation for being one of the best day spas Brisbane has on offer. Choose from one of their Made for Men treatments, like the Power Facial, Sports Body Massage or the Elixir Scalp Therapy treatment.
Price: $50 – $700
Level 3, 249 Turbot St, Brisbane QLD 4000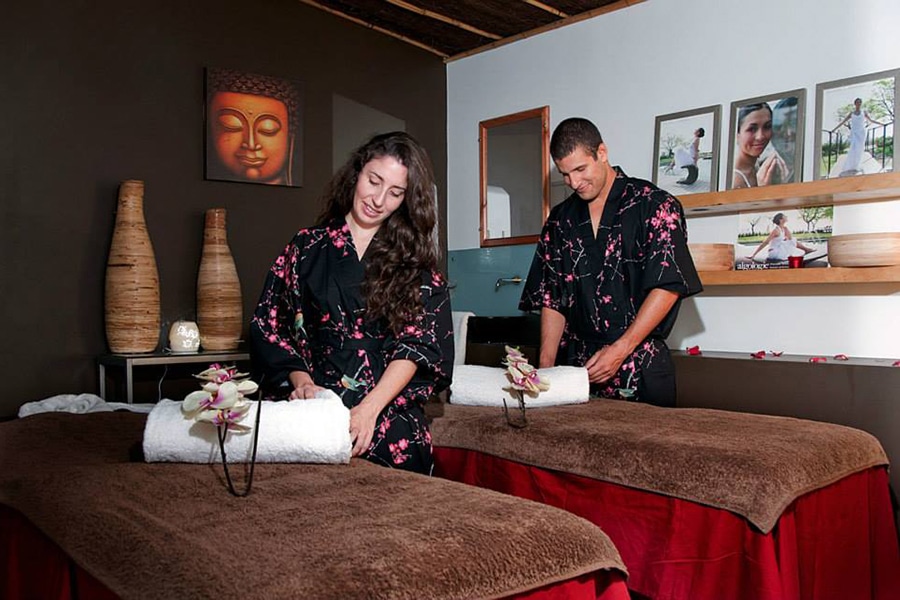 Sakura Day Spa
The Sakura Day Spa located just minutes from the city, offers some of the best value day spa treatments in Brisbane. Inspired by traditional Asian techniques, this Brisbane day spa promises to leave you de-stressed, calm and relaxed after one of their revitalising spa treatments.
Price: $60 – $300
1A/54 Vernon Tce, New Farm QLD 4005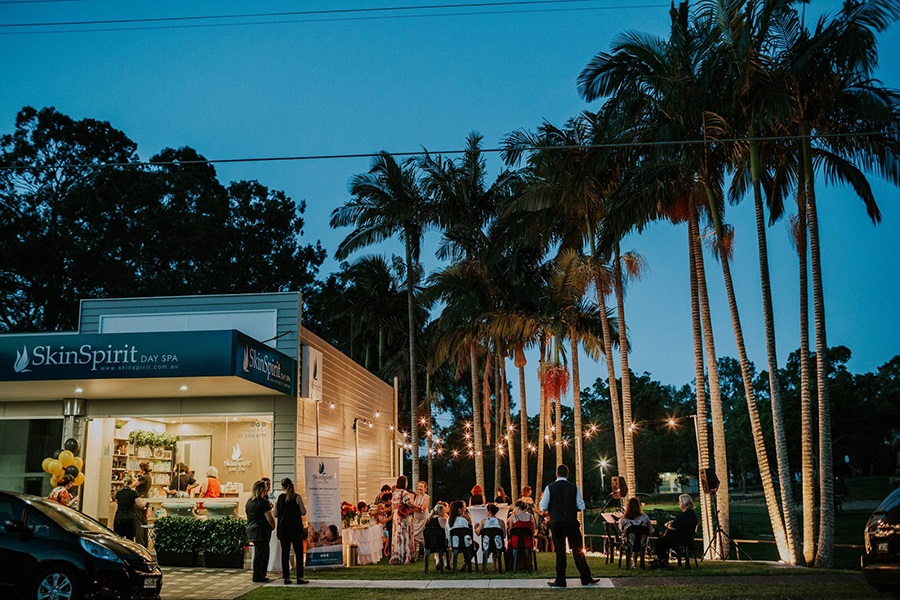 SkinSpirit Day Spa
Rejuvenate and refresh with the most luxurious day spa Brisbane has to offer. Just like their name, SkinSpirit is not just a day spa for the skin but also the spirit. Try the Day Spa Platinum package for the ultimate day spa experience, including body wrap, full body massage, facial, scalp massage, manicure, pedicure and more.
Price: $99 – $520
22 Cracknell Rd, Tarragindi QLD 4121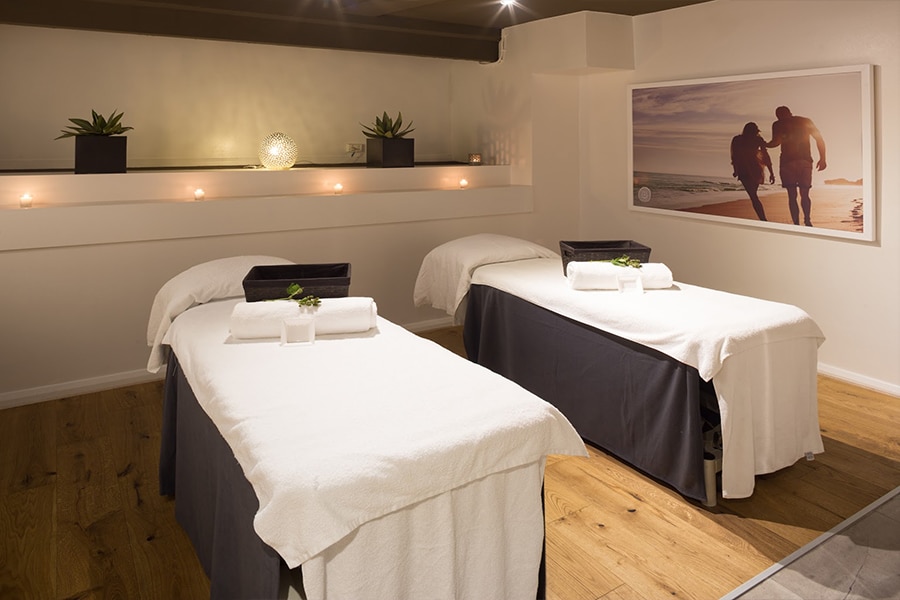 Endota Spa
A favourite of many, Endota Spa is well established on the spa front and offers up a taste of luxury and relaxation. Choose from their expert range of spa treatments including, remedial and specialty massages, facials and more. If you're after luxury, Endota is a sure choice when it comes to the best day spas in Brisbane.
Price: $75 – $500
3/27 James St, Fortitude Valley QLD 4006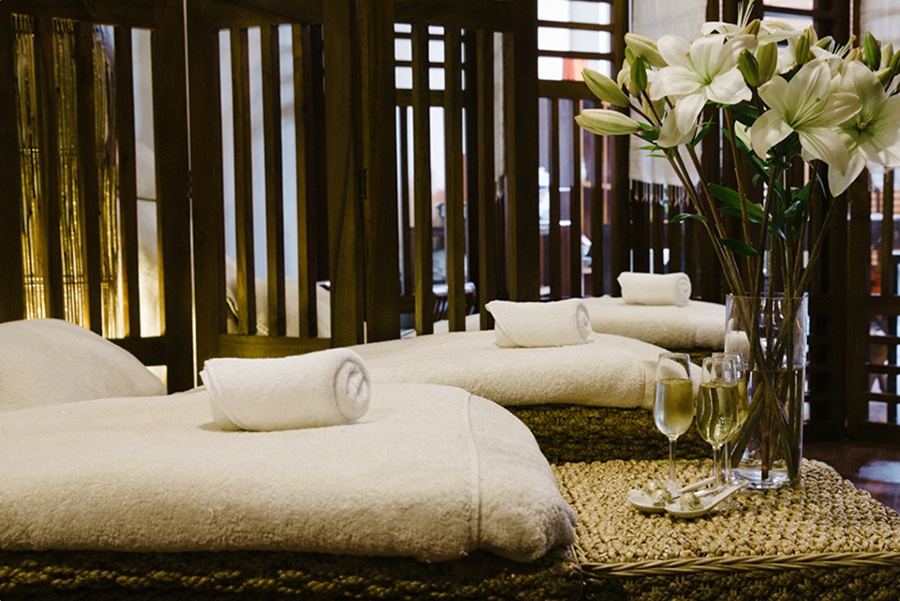 The Thai Foot Spa
A first not just for Brisbane but for Australia, The Thai Foot Spa takes you to a world of calming Asian inspired treatments. Every treatment begins with a foot soak, scrub and followed by one of the best Thai foot massages in Brisbane.
Price: $85 – $165
17/65 James St, Fortitude Valley QLD 4006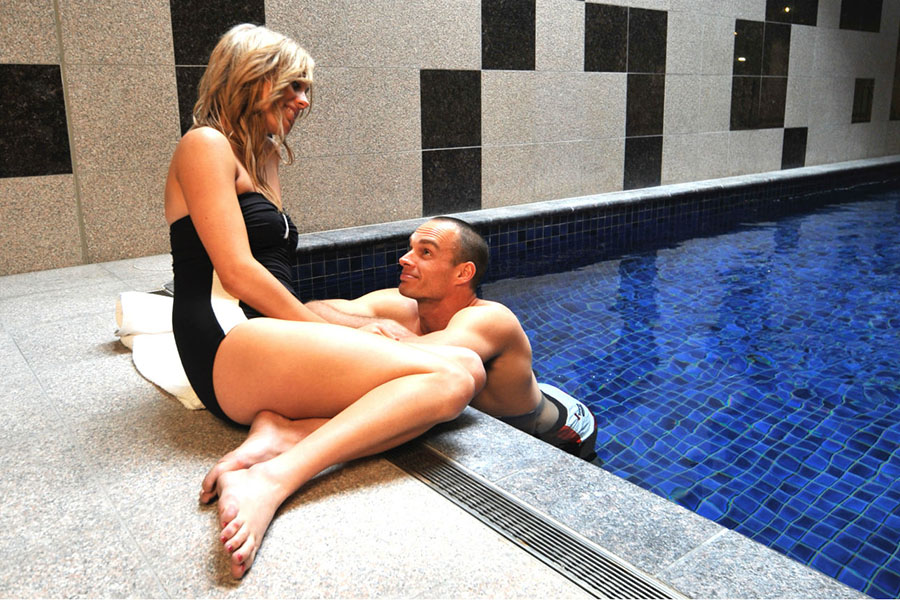 Aquarius Health & Medispa
This multi award winning day spa is in the heart of Brisbane's CBD and offers a mix of spa treatments with anti-ageing cosmetic procedures.  At Aquarius Health and Medispa you can recharge and relax in a private sanctuary with traditional spa therapies. Try the Gentleman's Executive Retreat, a two hour therapeutic treatment including purifying scrub, full body massage and facial.
Price: $155 – $235
Level 2/70D Mary St, Brisbane QLD 4000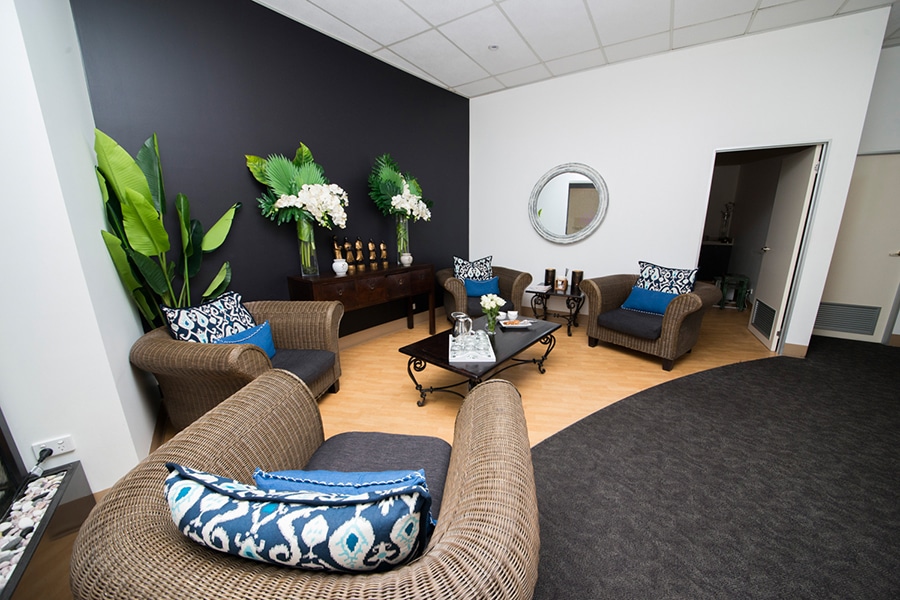 Harbour Day Spa
Harbour Day Spa is Brisbane's oasis in the city, with nothing but pure tranquility to greet you at the door. You'll receive a tailored spa experience with indulgent spa packages, facials and some of the best massages in Brisbane.
Price: $100 – $500
152-156 Shore St, Brisbane QLD 4163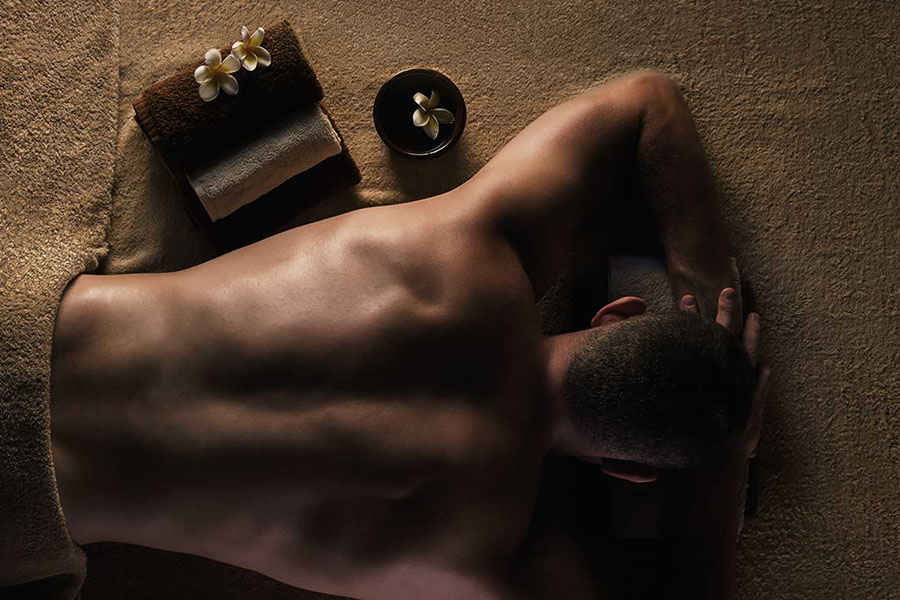 Archon Day Spa
Archon Day Spa is the complete package when it comes to day spas in Brisbane. Focus on the customer is paramount, and improving not just your skin but your self-confidence as well. A whole array of men's day spa treatments are available, including complimentary ales, wines and teas, and if you sign up online you'll get $20 off your first treatment.
Price: $60 – $300
100 Commercial Rd, Teneriffe QLD 4005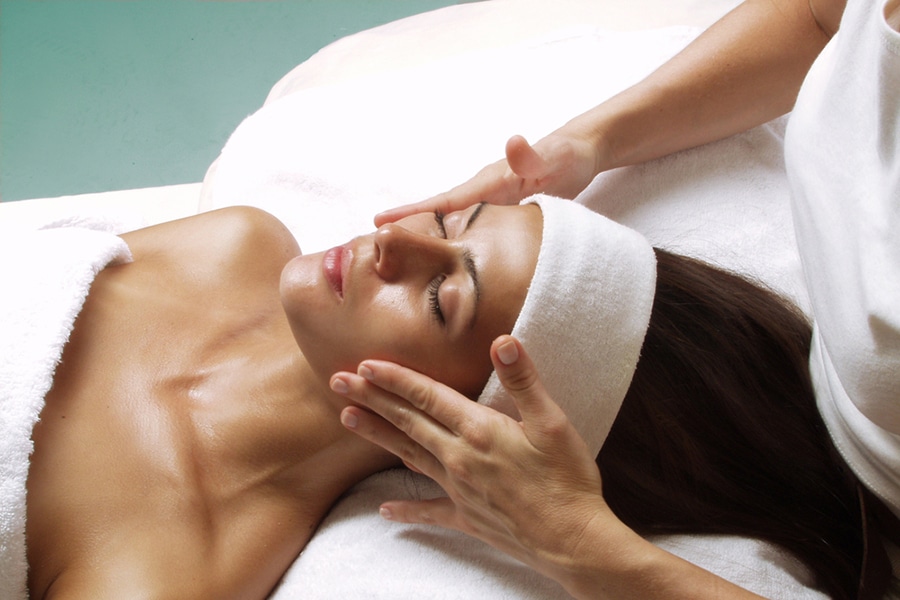 Elysian Skin and Body
This Brisbane day spa has lots to offer, especially if you're after the latest advancements in anti-aging. Try a customised facial, tailored to your own specific skin needs. Elysian Skin and Body uses Led Light therapies, clinical peels, radio frequency skin tightening, and microdermabrasion, just to name a few.
Price: $50 – $200
2 Days Rd, Grange QLD 4051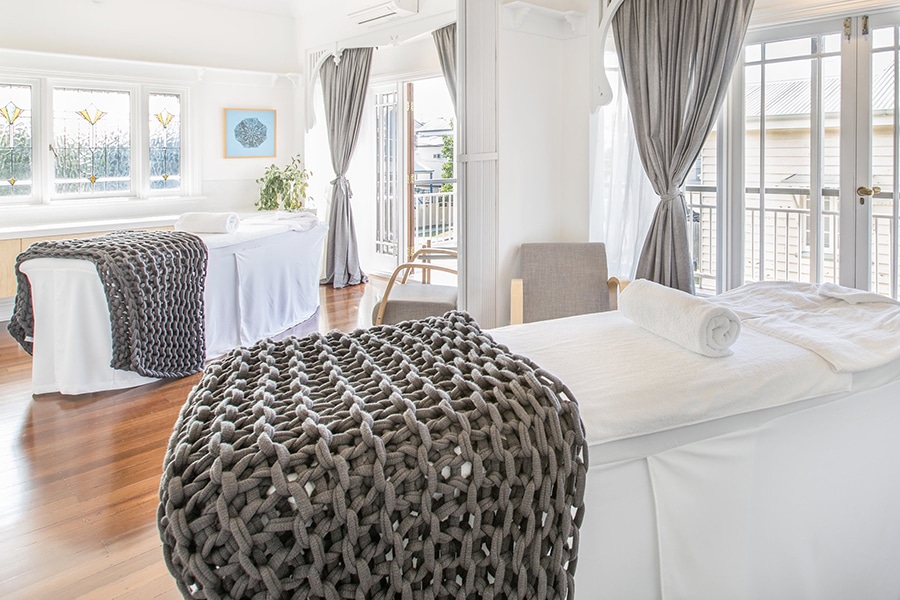 Petrichor Day Spa
Located in a 100-year-old refurbished Queenslander, Petrichor offers sanctuary and relaxation with some of the best day spa treatments in Brisbane. Choose from massages, facials and pedicures that are sure to sort you out from head to toe. Try the Lemon Canary Chakra Oil massage which includes a warming foot soak, herbal tea and full body massage.
Price: $35 – $210
Level 1/48 Orchard St, Hawthorne QLD 4171
Waterlily
Waterlily is not only a spa destination, but a whole skin care range. Launched in 2004, this Aussie brand has been changing people's spa experience one facial at a time. The Professional Power Facial offers a 3o minute treatment including AHA and BHA exfoliants and is sure to leave you feeling empowered to take on the rest of the day.
76 James St, New Farm, QLD 4005
Have you subscribed to Man of Many? You can also follow us on Facebook, Twitter, and Instagram.
---
You'll also like:
The Best Whisky Bars in Brisbane
Bulldog Skincare has Set its Paws Down on Australian Shores
Manscaped Grooming & Hygiene Products are Specifically Engineered for Below the Belt Care
---