Huckberry Finds – September 2016: Fitness Freak
Oh, Huckberry, how do we love thee? Let us count the ways: 1, 2, 3…actually, we'll just list out a bunch of cool gear and clothing available on your site instead.
The products featured this month are intended for all the fitness freaks out there. You know who you are, fitness freaks: waking up an hour early just to hit the gym, strapping step-counters to your wrist and yoga mats to your back, participating in all those wacky marathons, secretly looking down on the rest of us couch potatoes and donut fiends. We stare at your Adonis-like physiques and imagine what life would be like if only we could stop binge-watching Netflix and binge-drinking beer. Keep our envy alive you wonderful fitness freaks, by checking out some gear that will help you maintain those incredible figures and smug dispositions in true style.
You'll also like:

Huckberry Finds – July 2016: Riverside Fisherman
Huckberry Finds – June 2016: Refresh Your Workstation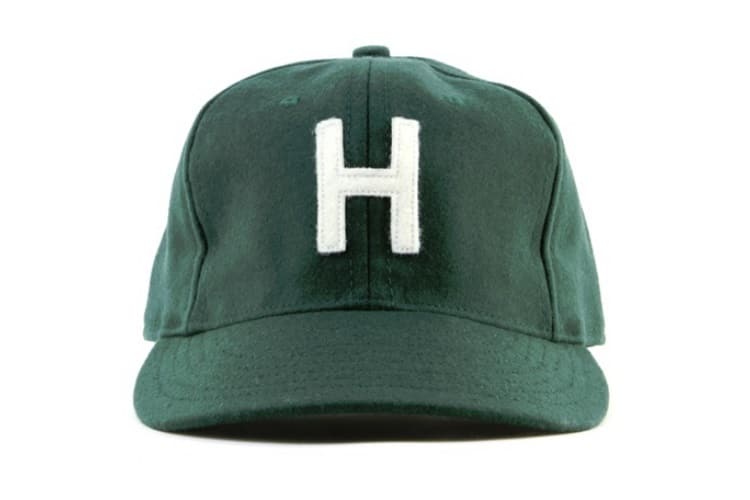 Huckberry Explorer's Cap
No great hike is complete without a great cap and so Huckberry teamed up with Ebbets Field Flannels to deliver the Explorer's Cap. This beautiful piece of headwear uses sparse, fine details to make big statements. A felt "H" adorns the front and on the back is an adjustable brown leather strap with a nickel clasp. Elsewhere is a green under visor and black cotton sweatband. Throw this baby on and get exploring!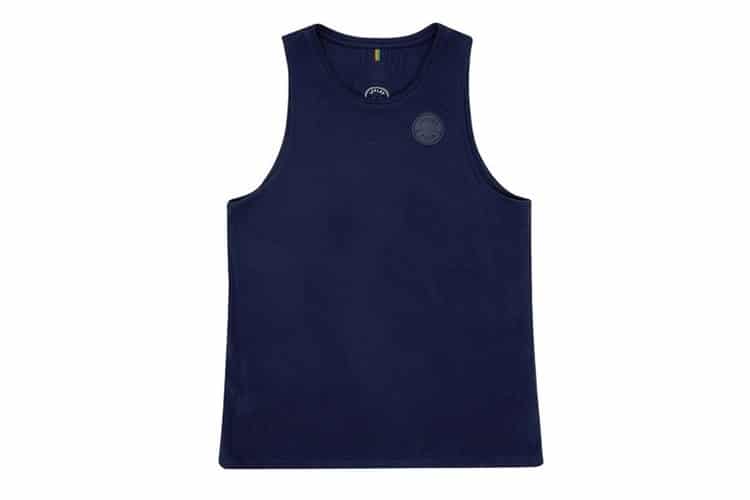 Iffley Road Running Vest
Iffley Roads wants to take some of that sweat off your back. Their Running Vest utilizes bespoke dry release fabric–an eco-friendly lightweight blend of fibres designed to keep you cool through the displacement of sweat–to offer some top-shelf fitness functionality. To go along with that extra tier of freedom is a minimalistic approach that ignores flashy colours or superfluous features for a sense of unfettered street style.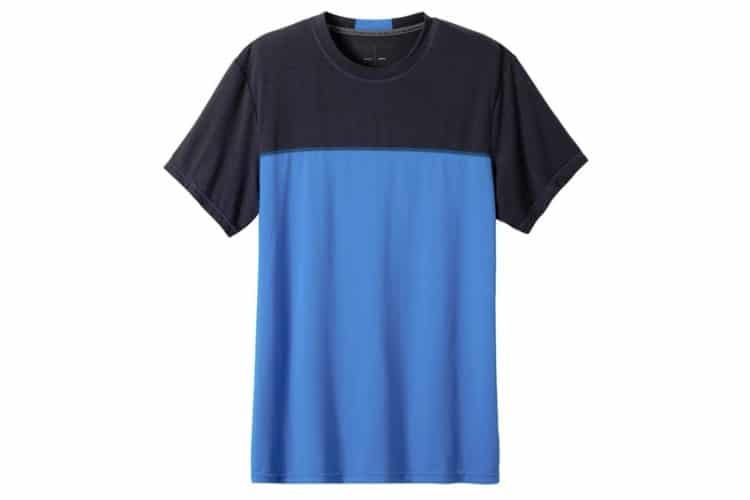 prAna Ridge Tech Tee
The Ridge Tech Tee is another article of clothing aimed at keeping you cool and dry no matter how much cross-training you can throw at it. It's made of a 96% Spun Polyester and 4% Spandex blend, which equates to a perfect fit that doesn't sacrifice wonderful breathability.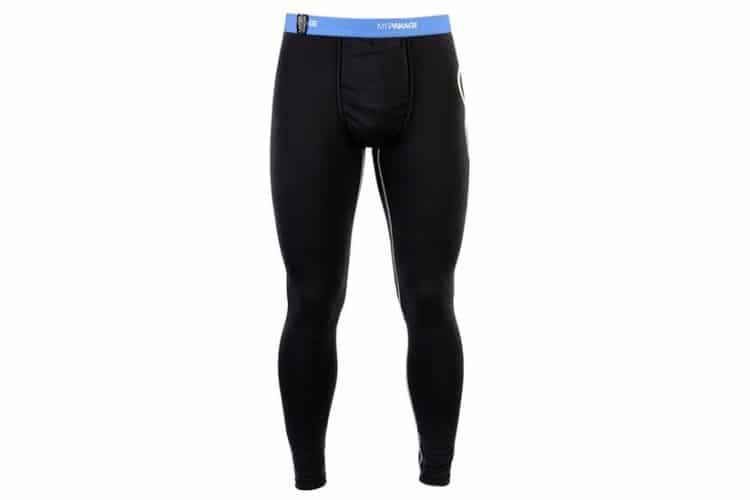 MyPakage Pro Series Tight
So you're looking at the previous entries and saying, "sure, you've got some shirts to keep my chest dry but what about my legs?" For that, you should look no further than the MyPakage Pro Series Tight. This men's tight is made with MyDRY fabric, yet one more revolutionary material that wicks away the sweat and moisture to keep those legs feeling smooth and dry. The Pro Series Tight is also ideally stretchable thanks to the use of elastic, and it comes equipped with a 3-dimensional internal pouch that "cradles the male package" (their words, not ours) for some next-level comfort and support.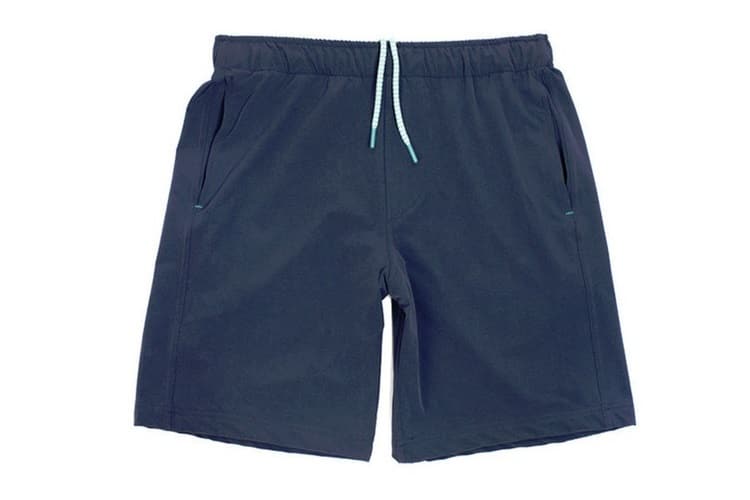 Myles Apparel Everyday Short
The Everyday Short offers a tailored fit and uniform River Blue colourway to achieve the best in effortless style. In other words, these are the kind of shorts that can make you feel good just by looking at them. Expect true comfort by way of stretch fabric and a material composite that's 87% Nylon and 13% Spandex. For some extra functionality, the Everyday Short is also treated to repel water and includes two side pockets.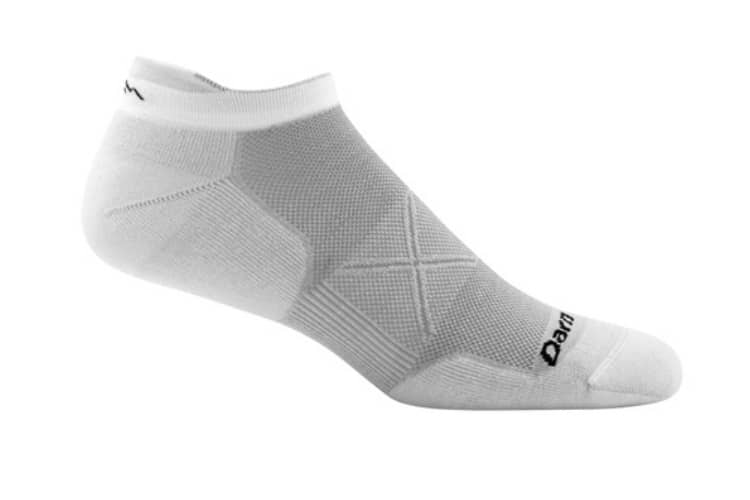 Darn Tough No Show Ultra Light-Cushion Socks
Like a good warm-up exercise, we're going head to toe, which would mean next up is a damn fine pair of socks. Here to give us said pair is Darn Tough, a family-owned and operated business out of Vermont. Their socks exude the best of comfort and lightness and that's just the tip of the iceberg. The socks are also sustainable, naturally antimicrobial and supremely quick to dry. This is one efficient and innovative pair of socks!
Athletic Propulsion Labs Joyride Sneakers
There's only one place left to go from here and that's to a pair of cutting-edge sneakers. Athletic Propulsion Labs has your feet covered with the Joyride Sneakers. This is true state-of-the-art footwear that uses a proprietary midsole/outsole compound known as Propelium. And what does Propelium do exactly? It increases energy production and reduces weight through the use of less rubber on the outsole, additionally employing "flex grooves" that react to the natural motion of the foot–all this while offering absolute comfort and support. Propelium aside, Joyride Sneakers flaunt an eye-catching profile that launches them into the stratosphere of perfect form and function.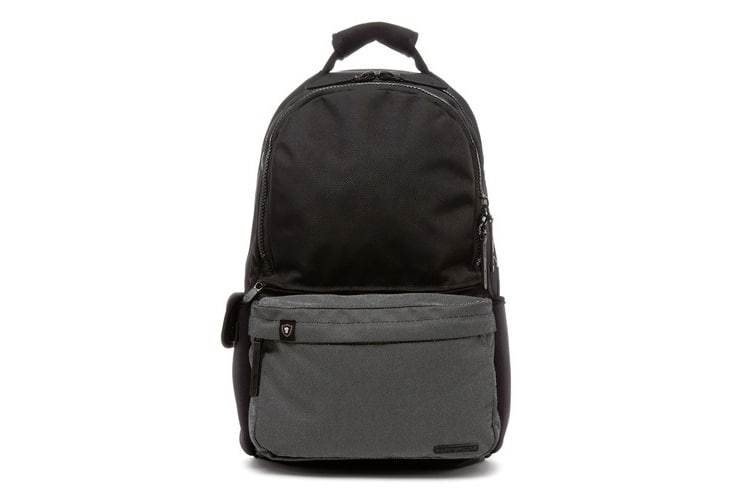 LexDray Copenhagen Pack
Now that we've covered your tight body in stunning fitness wear, let's pivot toward top-notch accessories that will make all your gym buddies and hiking partners jealous with 'roid rage (kidding!). Sport some style on your back with the LexDray Copenhagen Pack, a product made with the utmost focus on durability. The list of features and materials is longer than the list of ingredients on your last protein shake: water-resistant fabric, 7 exterior pockets and 1 interior pocket, adjustable straps, military-grade ballistic nylon, etc, etc, etc. Needless to say, this is a stylish backpack that will endure your most brutal adventure so buy it with confidence.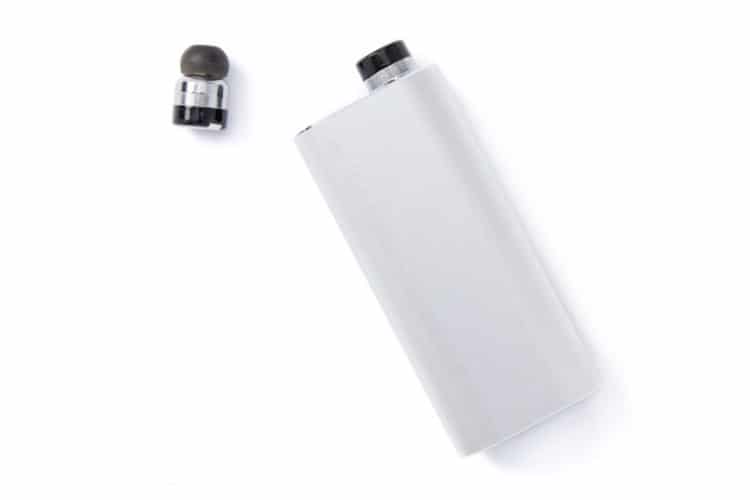 Schatzil Bullet 2.0 Wireless Headphones
Anyone else think the Apple AirPods kind of look like two thin white slugs hanging out of your ear? For those who want something a little more stylish and optimal, scope the Bullet 2.0 Wireless Headphones. These lightweight beauties deliver crystal clear hi-fi audio, active noise suppression, a built-in mic, and an ergonomic design that will keep them intact no matter what the activity. Plus, they do actually look like bullets and it doesn't get much cooler than that.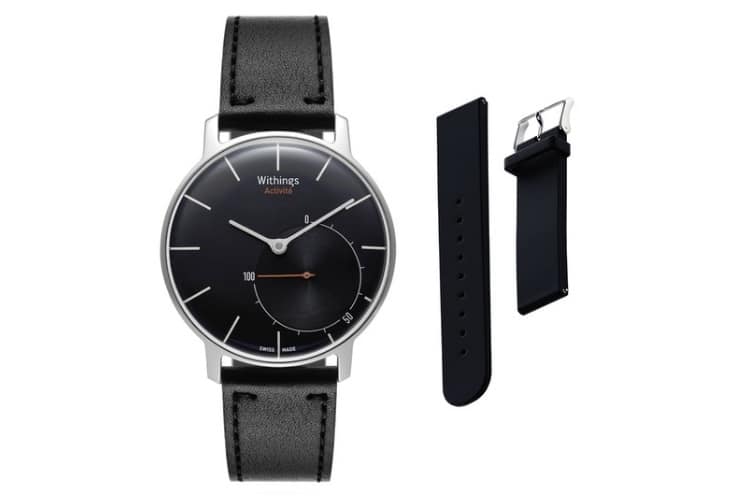 Withings Activite Swiss Made Watch
Nothing encapsulates the combination of activity and style better than a timepiece that doubles as a fitness tracker. The Withings Activite, however, wants to emphasize the style while tracking that fitness. This timepiece is compatible with Apple and Android smartphones and comes equipped with all the features you'd expect from a great fitness tracker, but that doesn't mean sparing one iota of minimalist sophistication and superior design. This is a watch you can wear to either the gym or office and cause an equal amount of jaws to drop.
You'll also like:
Huckberry Finds – July 2016: Riverside Fisherman
Huckberry Finds – June 2016: Refresh Your Workstation