10 Huckberry Summer Sale Steals That Won't Last Long
The Guys at Huckberry have done it once again. This time they're bringing the heat with their Top Summer Steals Sale. They're offering 30% off seasonal best-sellers until July 14th 2022, which you won't find anywhere. While you might be consumed by the cracking Amazon Prime Day sales that are going on right now, our favourite retailer is primed and ready for your next adventure with must-have apparel and footwear at discounted prices. So without any further delay let's jump into this top-selling list.
Related: Looking for more Huckberry steals? Check out all our articles, reviews, and more right here.
1. Wellen Hemp Tee
Made from 55% hemp and 45% organic cotton the Wellen Hemp Tee is soft, breathable and long-lasting. The brand's hemp blend fabric makes this the perfect tee to wear day after day. Featuring an easy-going fit with plenty of room to move without making it baggy, the fibres in this tee take dye differently than organic cotton, creating an intriguing visual texture. The Wellen Hemp Tee is available in seven colours – $31 USD.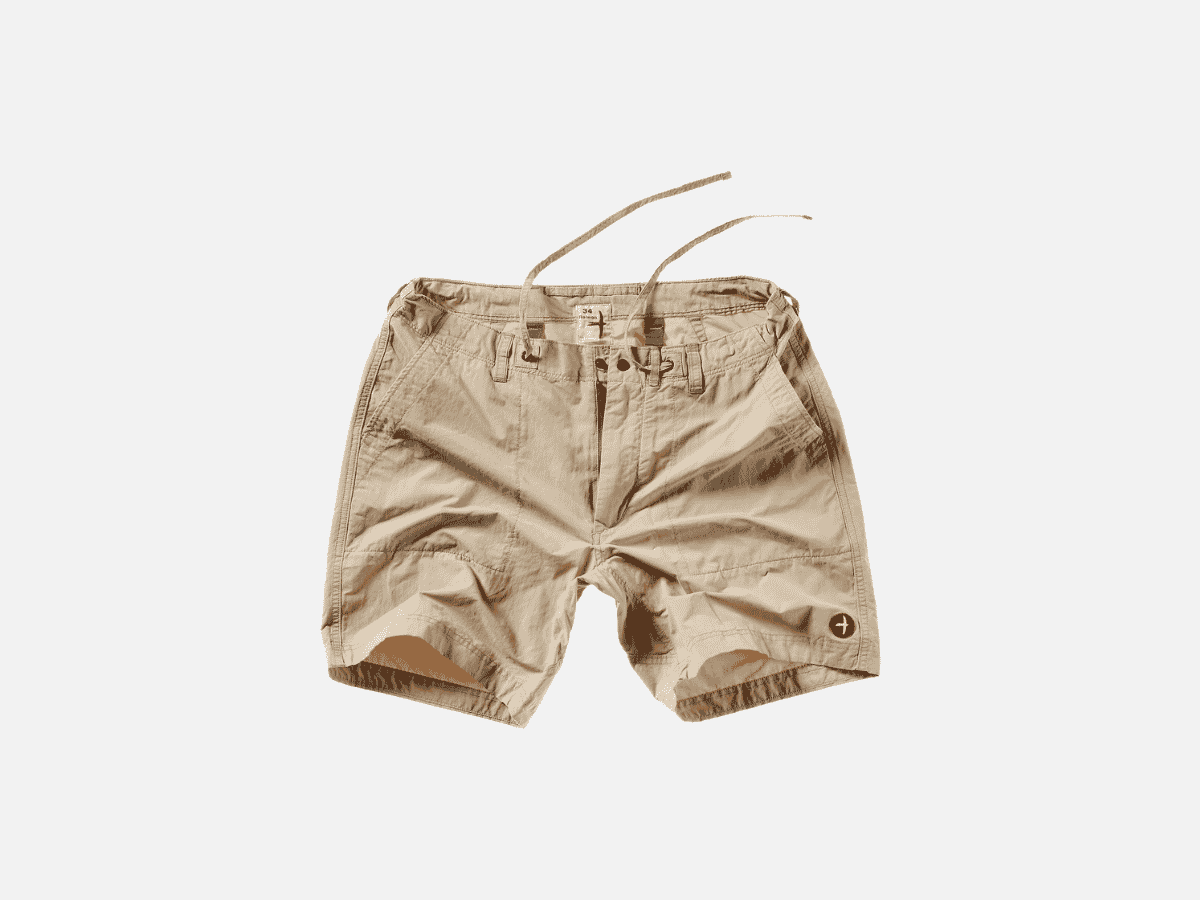 2. Relwen Drawstring Paddle Hybrid Short – 7″ – Exclusive
Relwen's Drawstring Paddle Hybrid Short is inspired by the classic military appeal of the standard-issue short. Cut from a strong, durable lightweight shell fabric that can stand up to all sorts of warm-weather fun, the blend is a combination of 27% cotton and 73% nylon blend for softness and strength. The shorts feature a comfortable waistband that's contoured for a good fit and seamless for no chafing. They also have a rear patch pocket and two front slash pockets. We love Relwen's Drawstring Paddle Hybrid Shortmostly for their swim-friendly mesh pocket bags, stitched through for a clean interior finish, and unlined for lightweight comfort and versatility – $110 USD.
3. Naglev Combat WP
When it comes to construction, each pair of Naglev's outdoor, multi-sport boots are crafted with a level of technical consideration. Built from a single piece of Kevlar wrapped around a thermo-regulating wool sock they combine with a waterproof membrane for all-season wear. The uppers are bonded to a natural rubber sole with an aggressive tread that is finished with a leather and coconut fibre footbed. The inner boot, rubber sole, and footbed are all replaceable, extending the life of the boot indefinitely. They also feature integrated cable speed laces and an elastic band at the ankle that provides a secure fit, full closure, and freedom of movement. The Combat WP comes in Euro sizes that tend to run a little smaller than normal, Naglev recommends going up a half size for a better fit – $196 USD.
4. Easymoc
As the name suggests, EasyMocs are incredibly easy-wearing mocs for lazy weekends. One of our favourite pieces of footwear on the site, they're equipped with an easy-riding durable Vibram camp sole and are cut from butter-soft suede. The footbed is made from an Ortholite Comfort Hybrid Recycled Footbed that cushions the foot for all-day comfort. A Natural Chromexcel leather upper is sourced from the legendary Horween Tannery in Chicago, made by hand and hand sewed in Maine by Easymoc's skilled craftsmen. We love the leather tie and slip-on construction for easy on and off, and they even have littleway stitching on the outsole that attaches the sole to the shoe for a light and flexible build – $171 USD.
5. Wellen Easy Chino
Wellen's Easy Chino combines the comfort and softness of your favourite sweats with the tailored look of a smart chino. Made primarily with organic cotton and reinforced with linen for extra breathability, the chino features a classic chino silhouette with a tailored cut, through the thighs, knees and leg opening for a modern look and fit. It also has a stretch elastic waistband with adjustable drawstring closure as well as dual side slit pockets and a single rear welt pocket – $61 USD.
6. Rhodes Roper Boot
The Rhodes Roper Boot is the sweet spot between cowboy boot and dress boot. They're built-in Leon, Mexico by expert craftsmen using a Leather outsole and premium suede uppers breathable, odour-resistant, and durable for long life. The boots feature a re-soleable Blake stitching construction, as well as side pulls for easy entry and a non-slip rubber heel insert. The boots are fully lined in a soft, pliable, and comfortable pigskin lining – $147 USD.
7. Relwen Jersey Stripe Polo
Known for its reliable heritage gear, Relwen's Jersey Stripe Polo features a lightweight 100% cotton jersey construction and a timeless silhouette that echos the brand's signature aesthetic. With a smile-shaped collar that frames the neck nicely and a classic button closure that's sewn like heritage military packets, we love that the polo has split-tail side seams with extra length at the back. The shirt features a nearly indestructible construction that'll last you years and is available in 6 colourways – $68 USD.
8. Proof Rover Slim Pant
The Rover Pant shares a name with a certain all-terrain vehicle for a reason. Cut in a classic tailored fit, they have a gusseted crotch that unlocks extra mobility. It's made with an engineered fabric that is ultra-durable, breathable, wicks moisture away from your skin and even stretches for an improved range of motion. It also features Sorbtek-infused canvas for breathability and is dyed with an Eco-friendly pigment that wears like raw jeans. The Rover Pant Slim is the same fit as the original Rover Pant. We love the tough matte black hardware – $82 USD.
9. Taylor Stitch Apres Exclusive 6″ Short
The Après Shorts are built from a rugged, textured hemp fabric that's been garment washed for softness. They feature a 6-inch inseam, a comfortable elastic waist with charcoal/white fleck drawcord finished with tin tips as well as two front slash pockets and two rear button-through patch pockets for your EDC. The shorts are finished with dark horn buttons and a button fly closure as well as a custom organic cotton San Francisco map is printed on the pocketing – $61 USD.
10. Crocs All-Terrain Clog
The All-Terrain Clog takes the classic model and supes it up for outdoor use with an adjustable webbing strap at the heel and a rugged outsole for improved traction and support. Their proprietary Croslite foam provides a cushioned and supportive step no matter the terrain. Plus the antimicrobial foam material resists odours and bacteria and the foam footbed moulds to the shape of your foot over time, giving you a custom fit. They feature an adjustable webbing heel strap for a snug fit while the rugged lugged outsole provides grip and traction in the outdoors. Ventilation ports allow breathability and help to shed water – $38 USD.
You'll also like:
Huckberry Finds – May 2022: Memorial Day Weekend Sale
Huckberry Finds – April 2022: Treasure Trove
Huckberry Finds – March 2022: Wardrobe Essentials