An Interview with Model Tom Farrelly Rogers on His Path to the Dolce & Gabbana Catwalk
Tom Farrelly is on track to be Australia's next face of fashion. The Sydney-based model was handpicked by Italian designers Domenico Dolce and Stefano Gabbana to walk in the Dolce & Gabbana Fall-Winter 2017/18 show in Milan. He was the only Aussie model to be flown in especially for the show as part of the brand's #DGmillennials campaign.
Tom's story is an interesting one. Not to make any hardworking hopefuls jealous, but Tom lucked his way into modelling. While working in PR, Tom indulged a friend who was street casting a TV ad. He posed for a photo not expecting it to go anywhere, certainly not all the way to Milan. If you were thinking "nice story could use more animals" Tom grew up living in a pet hotel. We had a chat with Tom to find out more about the pet hotel and if being flown to exotic locations to have his photo taken is as incredible as it sounds.
What was it like working with Dolce and Gabbana?
It was surreal and so exciting. I managed to have a chat about fashion and social media with Domenico (Dolce) at my fitting and you can see why they're such a huge brand. He's so passionate about what he does – it's contagious.
Can you tell us a little about the designs you modelled during the show?
I modelled a gold brocade suit which made me feel like a Christmas bonbon.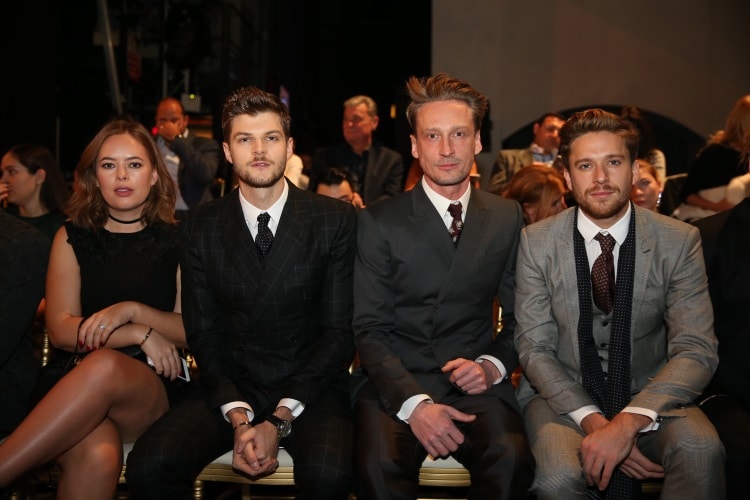 What sort of activities do the DG millennials get up to in their downtime?
We were worked pretty hard for the short amount of time we were there but it was mainly split up into fittings and having fun. We managed to have a great big knees up at the afterparty which was fantastic.
Did you have any spare time to explore Milan?
I didn't have a huge amount of time to explore Milan!! I did manage to extend my stay for a couple of days and got to see some sights – Milan has some fantastic architecture!
Describe your style?
Mostly practical. I like clean lines and great tailoring. Anything vaguely historical I enjoy too – my favourite coat is a Balmain cashmere number that looks like it could be a costume from Les Mis.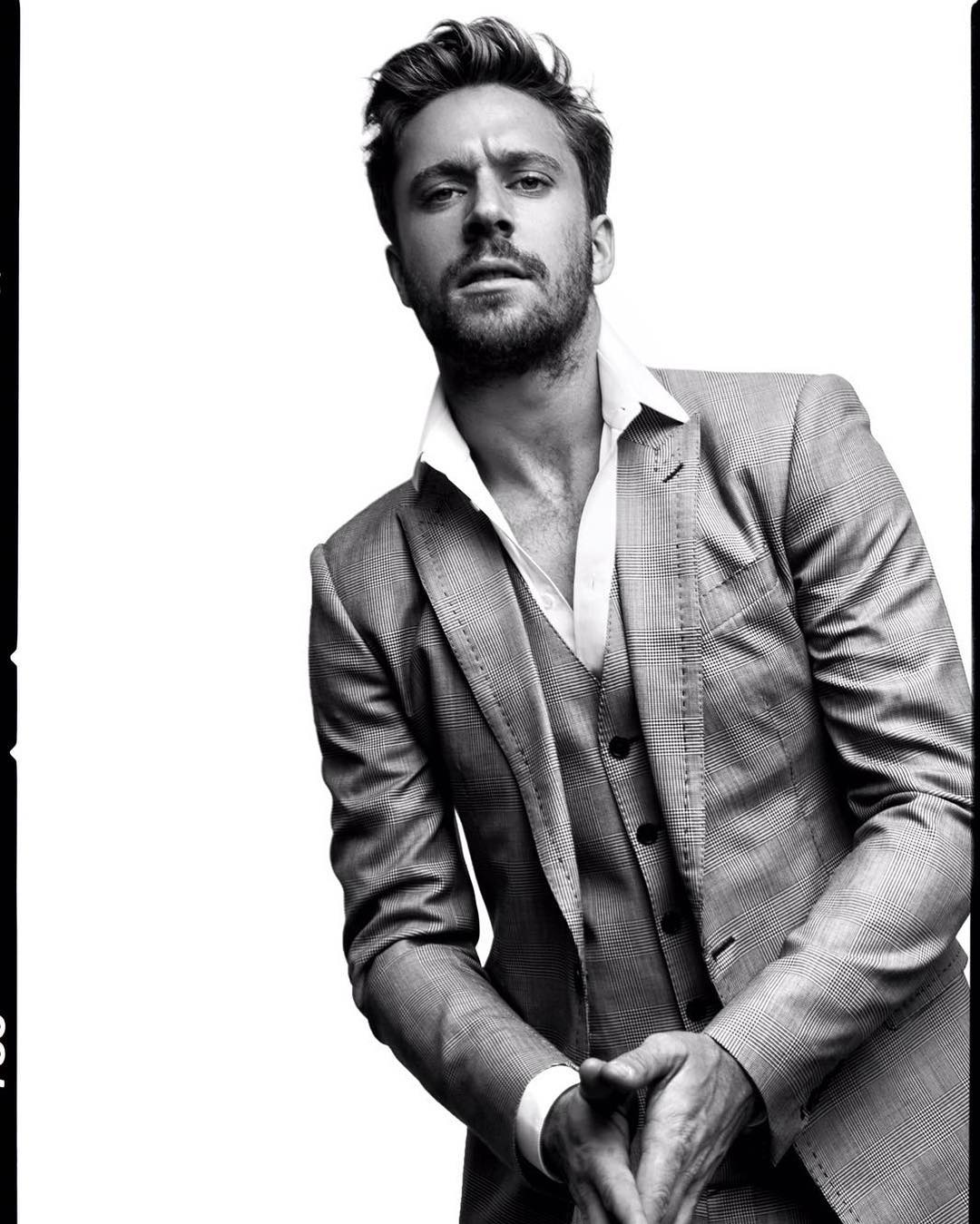 Are there any designers or brands you would like to work with?
Loads!! Right now I'm just soaking up getting to work with Dolce & Gabbana and they were kind enough to invite me back to Milan to be their guest to watch their Alta Moda show. As for what the future holds and which brands I might work with – who knows!
GQ chose you as one of the most stylish male models to follow on Instagram. With over 40,000 followers, how has the medium affected your professional and personal lives?
I think it's helped me get jobs and has added an extra layer to my modelling career. It's also been a good way for me to connect with people and talk about things I find important like mindfulness and hot chips.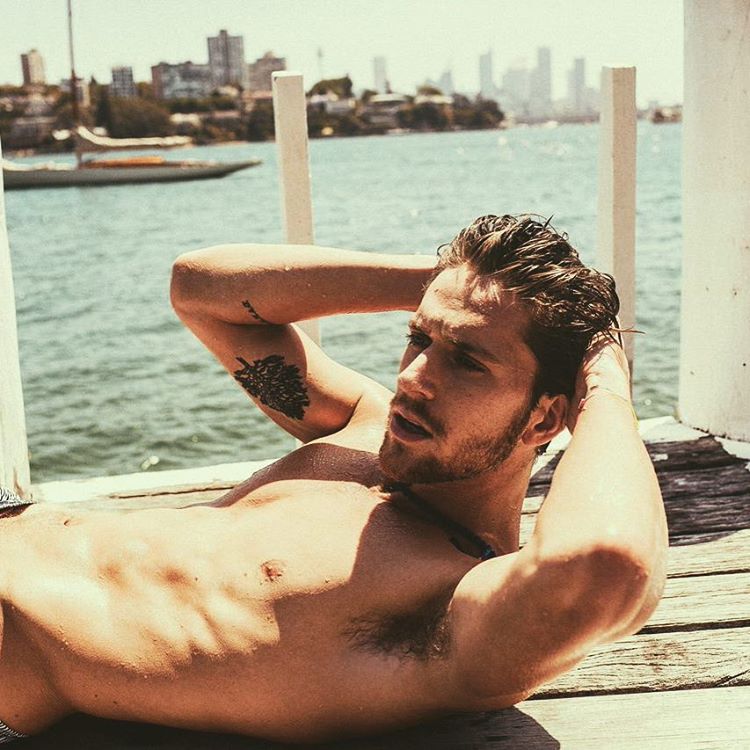 What was it like growing up in a pet hotel?
IT WAS THE BEST. I used to stand on a chair when I was five so I could reach the sink in the kennel kitchens because I wanted to wash the dishes. Then when I was older I used to study in the cattery because it was so calm.
Was it just cats and dogs?
Mostly cats and dogs. Also chooks and the occasional rat. We once transported 300 goats and a crocodile (not together).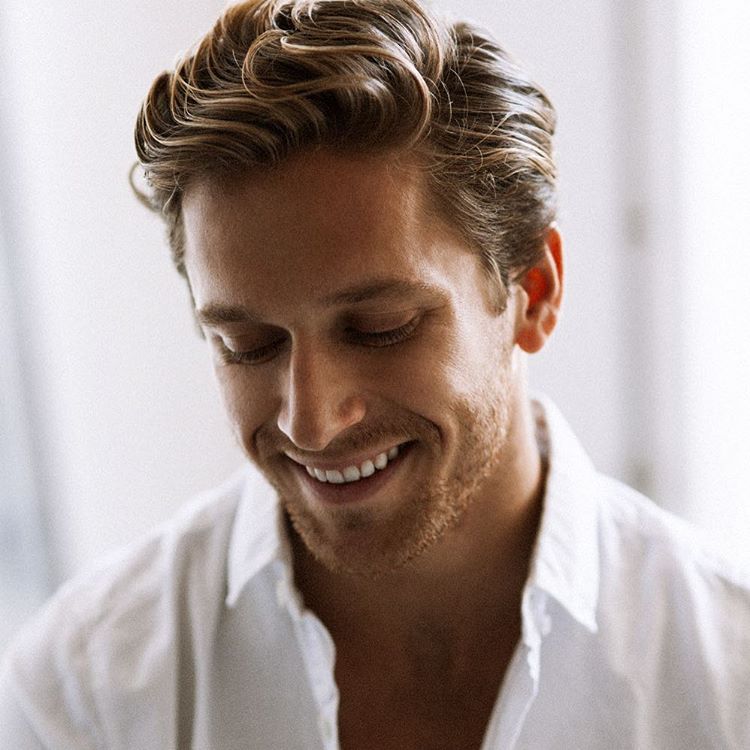 What's next for Tom Farrelly?
I will be starting a YouTube channel soon!
How can readers find you on social media or book you for a shoot?
They can see me on Instagram at @tomfarrellytalks or can contact one of my agencies depending on where they are in the world (they're all listed on my Instagram page).
Have you subscribed to Man of Many? You can also follow us on Facebook, Twitter, and Instagram.